Welcome to
Kitchen Experts
We are a network of local, independent kitchen retailers
passionate about design and committed to service excellence
Who are the kitchen experts?
The Kitchen Experts are a network of independent, local Kitchen Specialists, all part of Europe's largest buying group- MHK.
As members of MHK, Kitchen experts have access to a portfolio of world class kitchen brands that cater for a range of price points, styles and design requirements. All have been carefully vetted by the team at MHK, who also negotiate pricing on behalf of their members. For many of the UK and Europe's top kitchen furniture and appliances manufacturers, MHK are their biggest client. Given £5bn of collective annual spend, this is unsurprising, but we even have our settlement bank. For these reasons Kitchen Experts are assured superb buying terms which enable them to offer you superb deals on exceptional kitchens.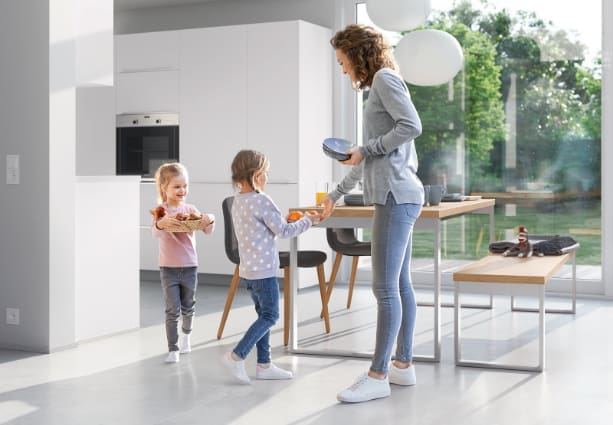 Kitchen Experts Benefits
Your Kitchen Expert Dealer works with some of the best brands in the industry and knows the product range inside out. This gives them them the expertise to define, design and realise your dream kitchen to the most exacting of standards.
As part of the MHK Group your local Kitchen Expert is part of a buying group that collectively spend billions of pounds of with the world's leading suppliers of kitchen furniture and appliances. This incredible buying power enables us to deliver stunning kitchens at competitive prices.
When you buy your kitchen from your local Kitchen Expert you are putting your money into your community. We pay our business rates here, we employ people locally and we are part of the fabric of your local community- so let's help support each other.
Become A Kitchen Experts Partner