Shaker Kitchens
One of the most sought-after kitchen styles, Shaker kitchen doors represent timeless, quality craftsmanship. The true success of this kitchen style lies within the simplicity of its design; Composed of a modest frame with an inset panel on the fascia of the door, the resulting look is clean, symmetrical, and utterly pleasing to the eye. Their versatile character means Shaker kitchen doors suit any style of home, whether Victorian mansion, quaint cottage, or ultra-modern townhouse. And beyond the kitchen, they work just as well for utility and bathrooms too. An enduring kitchen style here's what else you need to know about on-trend Shaker kitchen doors.
Why do they work?
Originally created by Christian Shakers in the 1700s, the Shaker kitchen door has retained the very aesthetic qualities that define and make it successful. It's the clean lines and pared-back fronts which hold widespread, lasting appeal. Yet it is these same features that are also synonymous with modern kitchen design; this is why this historic style has a firm place in modern and contemporary design too. And moving with the times, the Shaker kitchen style has evolved just the right amount to reflect advances in design and engineering. This includes modern built-in storage systems, a greater variety of colour and style, including glass doors, and even Tongue And Groove panelling as an appreciable option for kitchen side panels.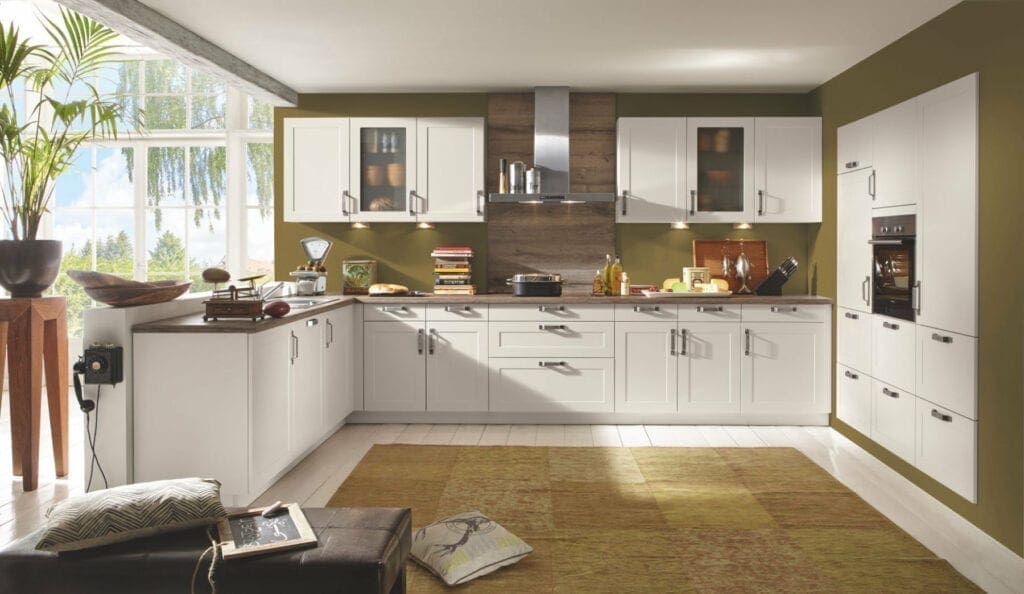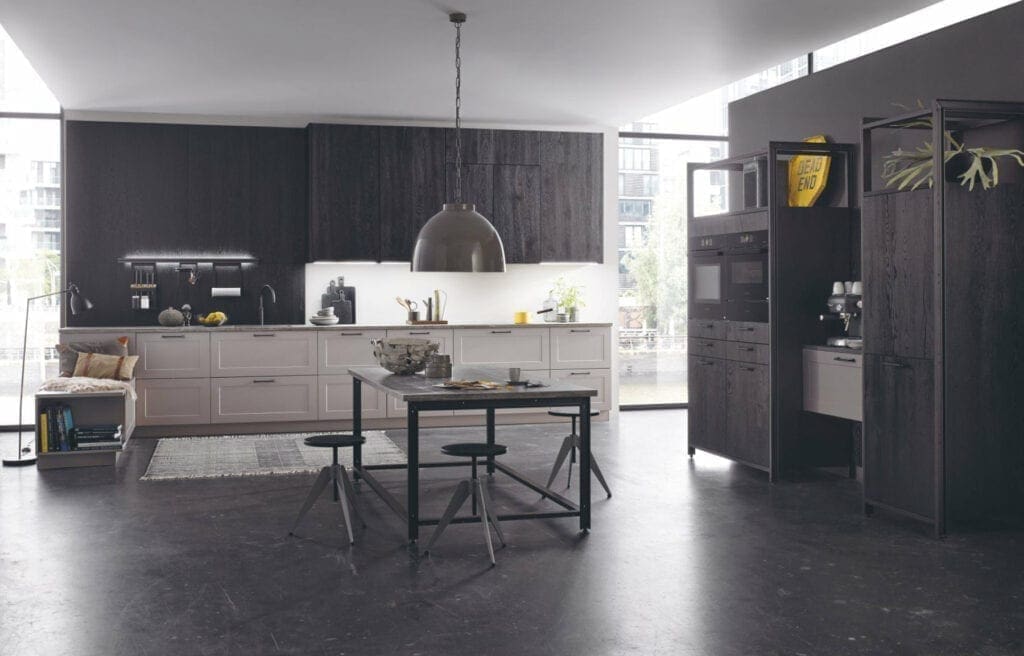 Modern Shaker Styling
The Shaker kitchen style has boomed in popularity within recent years but we now see more pairings of this style with contemporary industrial elements. For example, in place of the renowned cup handle, we might see a roughly finished and elongated handle (or else you might abandon handles altogether with the new handleless Shaker door option!) These new Shaker kitchen blends can be toned up or down as required, and especially when incorporating glass, stone, and other urban materials. Contrasting worktops, black metal shelves, metal hardware, exposed stonework, and industrial style pendant lights are all elements for consideration in achieving this sleek new look.
Shaker Kitchens are Affordable and Diverse
Shaker kitchen doors are available in a wide choice of colours, but also in many different materials too. This includes gloss, matt, lacquer, laminate, and real wood, each of which creates a very different Shaker kitchen look. But more than this, each varying material is available at a different price point; this means there is a Shaker door to suit all budgets, which makes this highly desirable kitchen style easily achievable for all.
Want more information on modern Shaker kitchens? Contact Kitchen Experts for further details and for your nearest Shaker Kitchen stockist.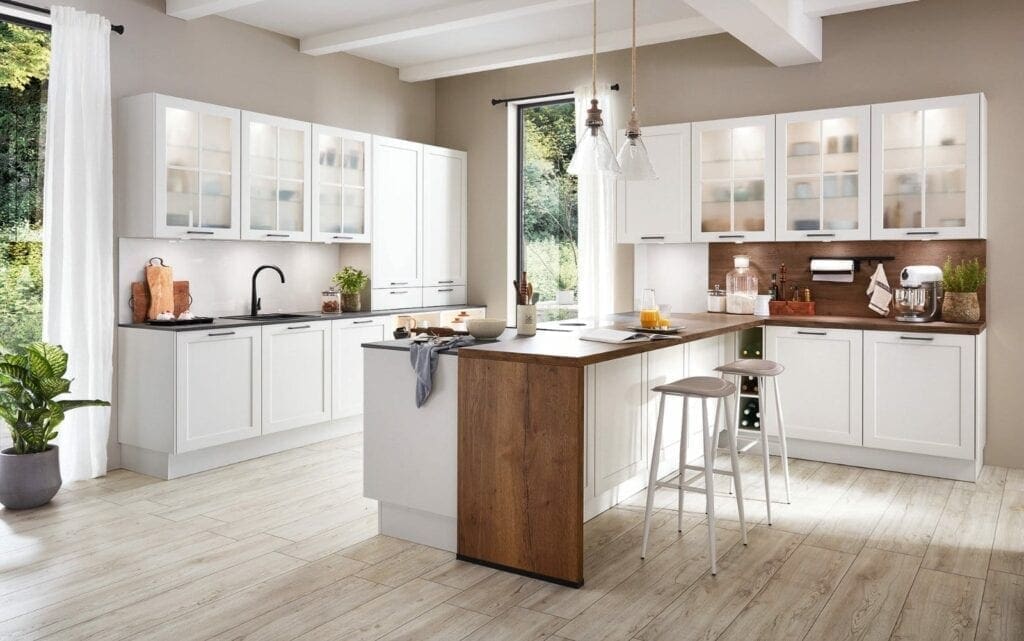 Shaker Kitchens Gallery