Metallic Kitchens
The use of metals within kitchen design and interiors has taken the kitchen industry by storm in recent years, and this includes the release of exquisite metallic kitchen doors. Highly distinctive in look, these metallic kitchen doors make a luxurious, eye-catching statement for the home. Available in an array of colours including metallic grey, bronze, gold, and silver, the shimmering and richly textured surface of a metallic kitchen door can prove the perfect finish. Alternatively, they make a great finishing touch for eye-level wall units or island end panels.
Titanium Metallic Lacquer Kitchens
Whilst it exudes a more understated look than its gold or bronze kitchen counterparts, the Titanium metallic lacquer kitchen door is equally sure to make a statement within any kitchen! Its richly textured surface sets clear accents along with a sophisticated outlook. And aptly named, this finish has been optimised to withstand the daily wear and tear it will be subjected to within the kitchen.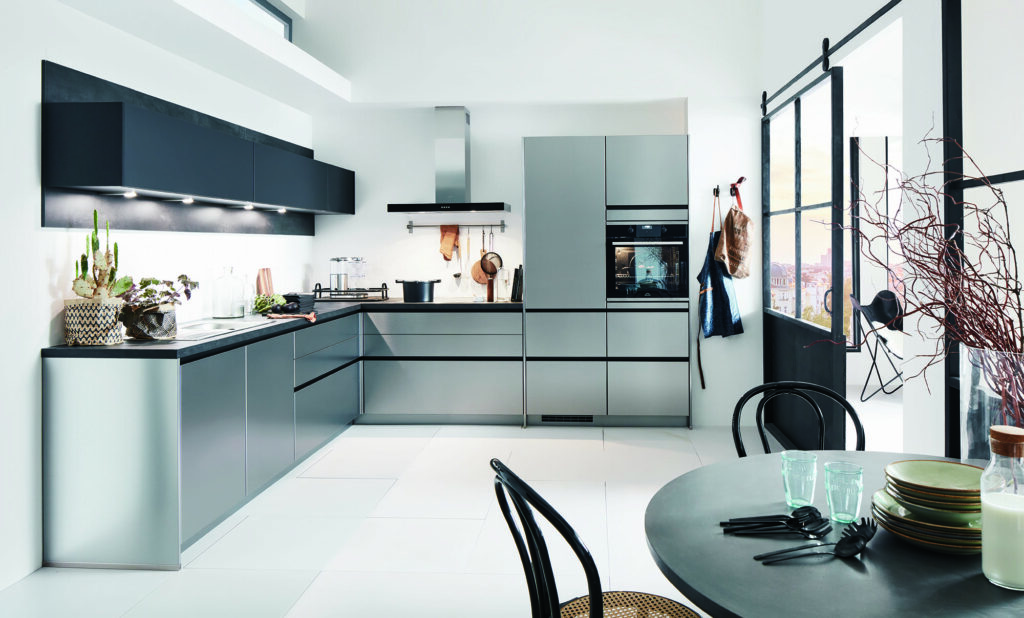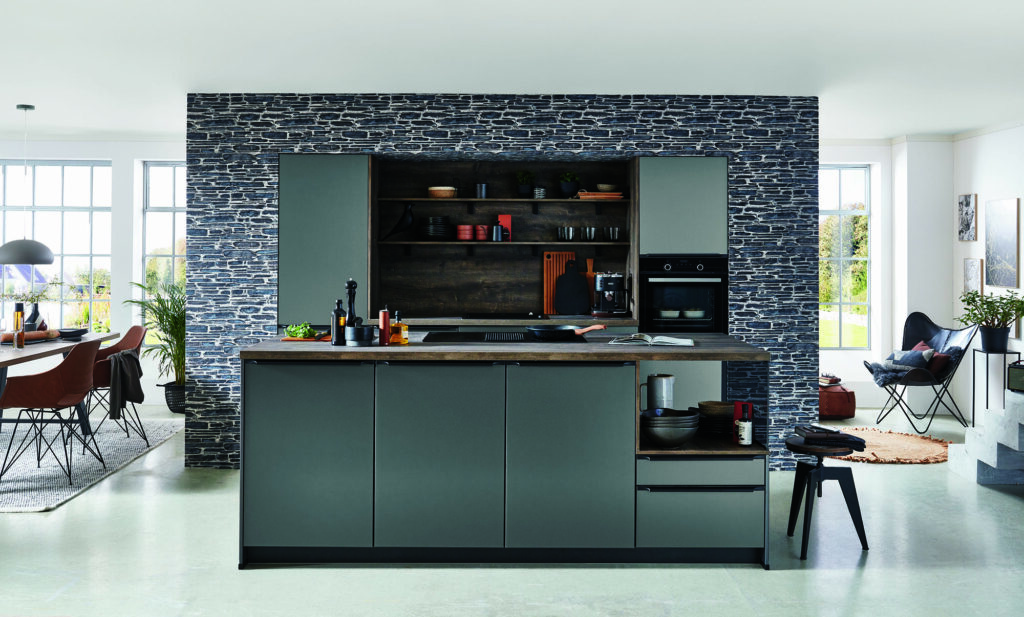 Statement Metallic Kitchens
If you're thinking of including just a hint of a shimmering metallic kitchen finish, then why not combine its richly textured surface with a more understated door such as navy, grey, or black matt lacquer? Whilst elegant and refined by themselves, these doors make a wonderful support act for metallics, letting them take the spotlight as they're meant to!
We always recommend visiting a kitchen showroom to see for yourself the different features available. Find your nearest kitchen showroom to discover more about metallic kitchens. 
Metallic Kitchens Gallery