Inspired by traditional cabinetry construction, in-frame kitchen doors are synonymous with strength, quality and a timeless kitchen feel. The in-frame look is also highly elegant, with the framed detail drawing attention to the supreme quality of craftmanship. Available in a wide choice of luxury colours and finishes, here's what else you need to know about In-frame kitchen doors.
What Is an In-Frame Kitchen Door?
As their name suggests in-frame kitchen doors are characterised by a door front recessed into a surrounding frame, which is fixed onto the front face of the cabinet (also referred to as the carcass). The structure is such that the door is smaller compared to a standard size kitchen door, but because it sits within a frame it is incredibly strong, durable and will never be able to drop. It is this that makes in-frame kitchen doors a popular option for customers who want a kitchen that will truly stand the test of time in terms of look and functionality.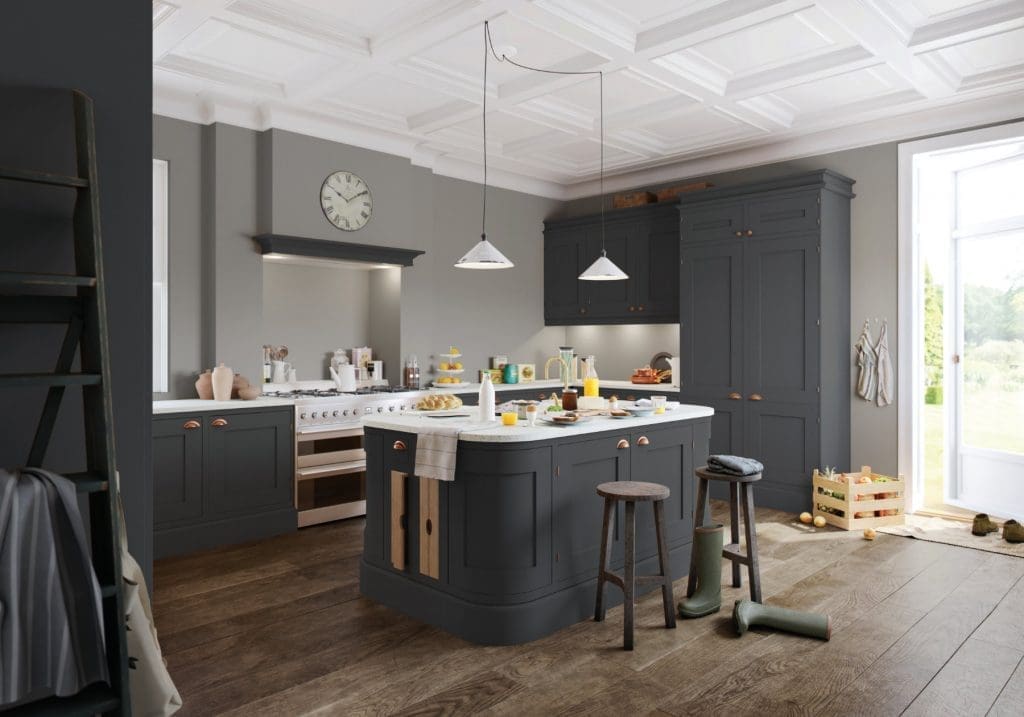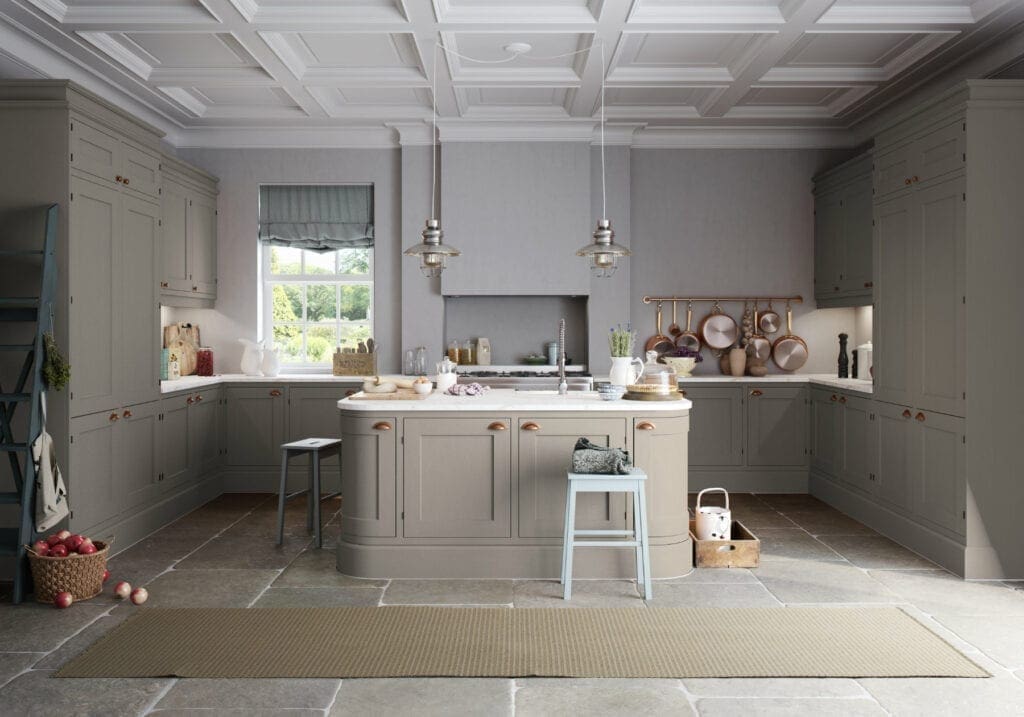 Customisable Kitchen Options
In-frame kitchen doors are highly customisable and available in a range of luxury finishes, including solid Oak, matt lacquer, or painted woods, which can be finished in any colour of your choosing. With this style of door, the butt hinges are visible, creating a feature in their own right. To that end, In-Frame kithcen door hinges are available in a choice of luxury colours and finishes, meaning you never have to compromise on your finished kitchen's look.
What's the Difference between In-frame and Lay-On Kitchen Doors?
Similar in style to the In-frame kitchen door, lay-on kitchen doors feature a kitchen door front which lays on the front of the kitchen carcass, whereas the in-frame door is fixed within a visible frame. The other major differences are that in-frame kitchen doors feature visible hinges, whereas lay-on hinges are concealed. Finally, soft close door options are available for lay-on doors but cannot be implemented for in-frame doors, although they do work for in-frame drawer boxes.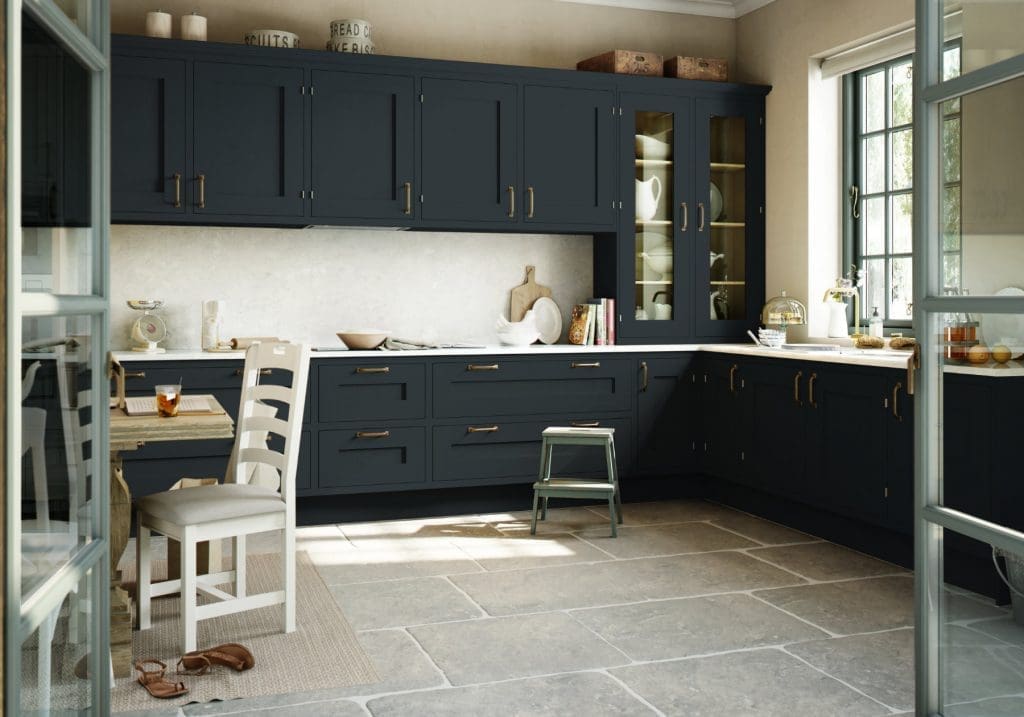 In-Frame Kitchens Gallery