Wood is one of the most popular natural materials for use within a kitchen. The appeal of wood kitchens, whether real or wood-effect, is that no matter the style or colour, wood tends to bring a warmth and softness, which is perfect for modern day kitchens in which we relax and socialise, even more often than we cook! Wood kitchens also appeal for the breadth of styles available, with different wood looks and finishes suitably catering for an extreme of tastes and budgets.
Modern Wood Kitchens
Modern wood kitchens are fresh, elegant and inviting. Available in a variety of wood kitchen grains and colours they make an excellent choice for the home. Choose an experienced kitchen expert and they can advise which grains will add character or produce the exact look you want to achieve. For example, some wood tones produce a softer kitchen look whilst other colours and grain effects are ideal for a bolder, more dramatic kitchen statement.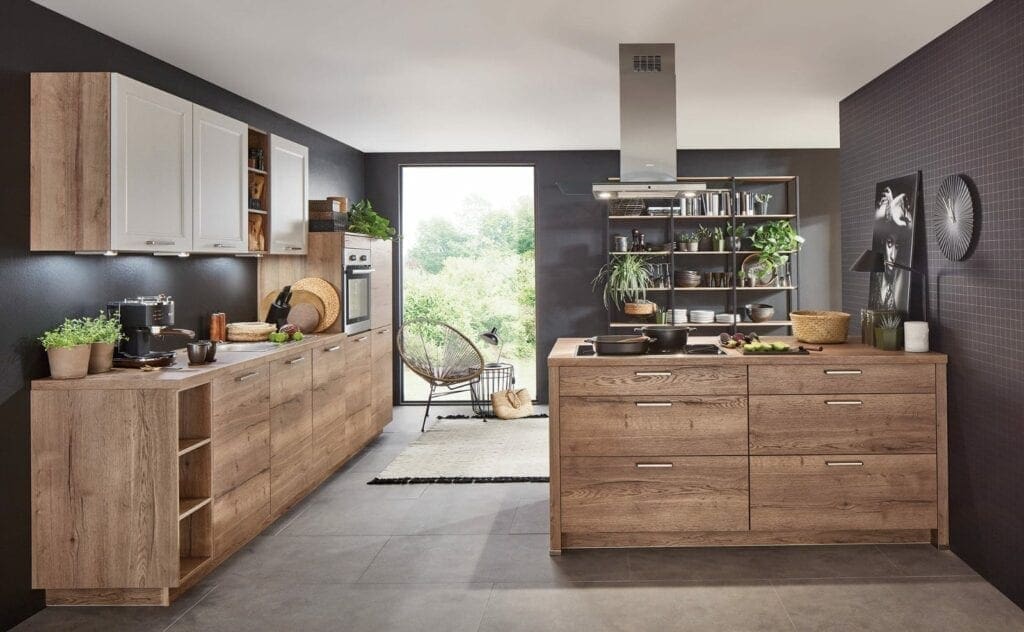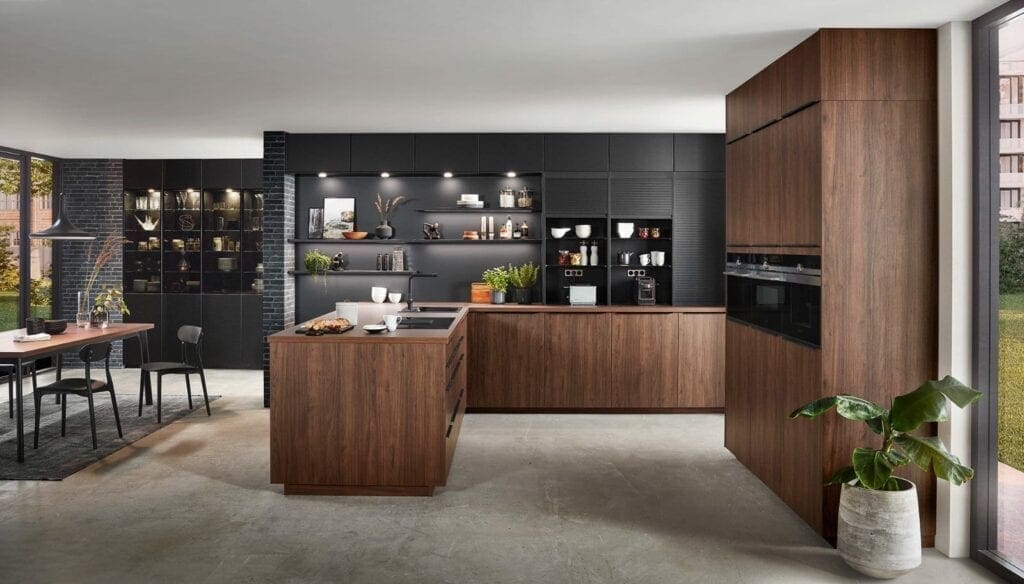 Modern Wood Kitchen Contrasts
Modern wood kitchen finishes are currently on trend and frequently used in conjunction with contrasting tones and textures. For example, as the popularity of dark kitchens continues to rise, so does demand for modern wood kitchen accents such as contrasting islands, wall units, worktops, floors or open shelving. Preventing dark kitchens from appearing drab, wood accents instead bring balance, warmth and a welcoming charm. Light with light, light with dark, or dark with dark…virtually anything can work!
Real Wood Kitchen Options
Whether for a country cottage or city townhouse, there is a wood kitchen style to suit every taste, requirement and budget. Real wood kitchen veneers represent one of nature's most luxurious materials. They are hard to beat in terms of opulence, yet also strong, durable and long-lasting. Wood kitchen doors are available in a wide variety of stunning finishes, including the distinctive Rough cut wood kitchen grain. Having been cut in both directions, the resulting effect for the rough cut wood kitchen is modern, eye-catching and incredibly stylish.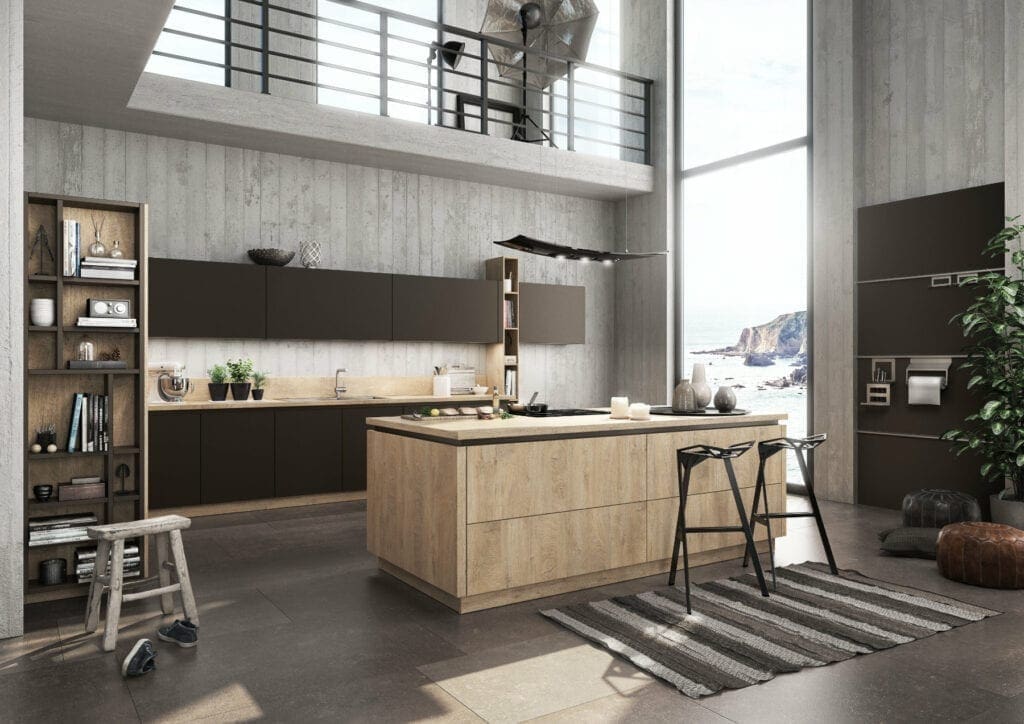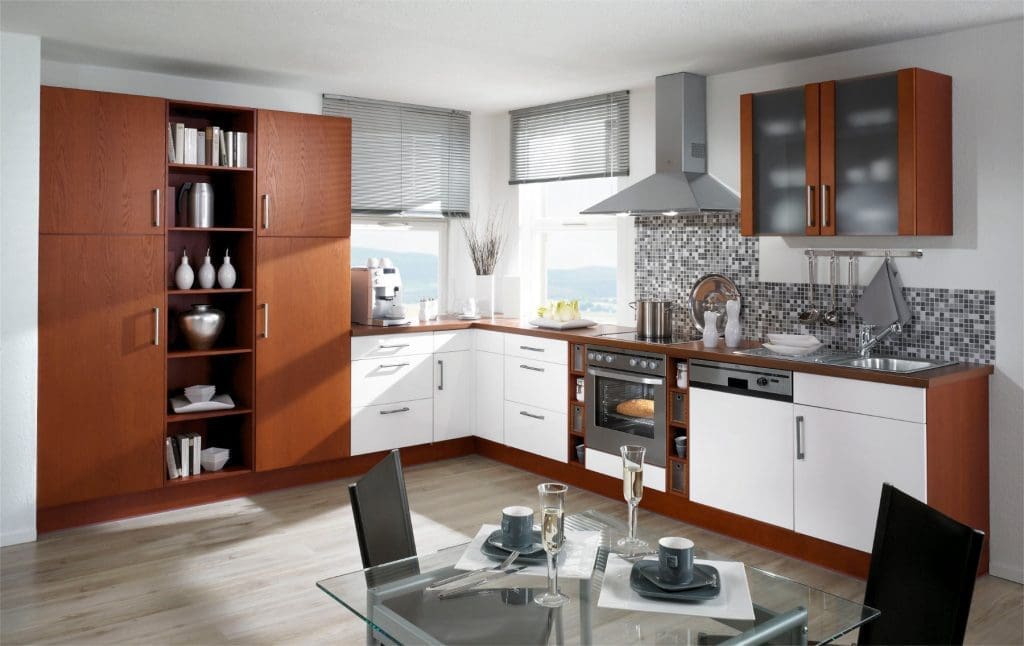 Wood Effect Kitchens
Finally there is an abundance of wood effect kitchen doors available to choose from. Engineered from high quality laminates, these finishes represent a more affordable option compared with the real wood kitchen doors, yet many are of such good quality they can be hard to tell apart. Replicating the grains and patterns of natural wood, wood effect kitchen doors make for a warm and stylish kitchen space, which is also practical, durable and easy to maintain.