It is widely recognized that colours can largely influence our mood and how we feel. In which case, why not choose a vibrant kitchen tone, sure to inspire joy and happiness amongst both family and guests? Whether an uplifting splash of colour to make your favourite feature stand out, or else a bold tone for your furniture, there are many beautiful and vibrant kitchen colours available to choose from.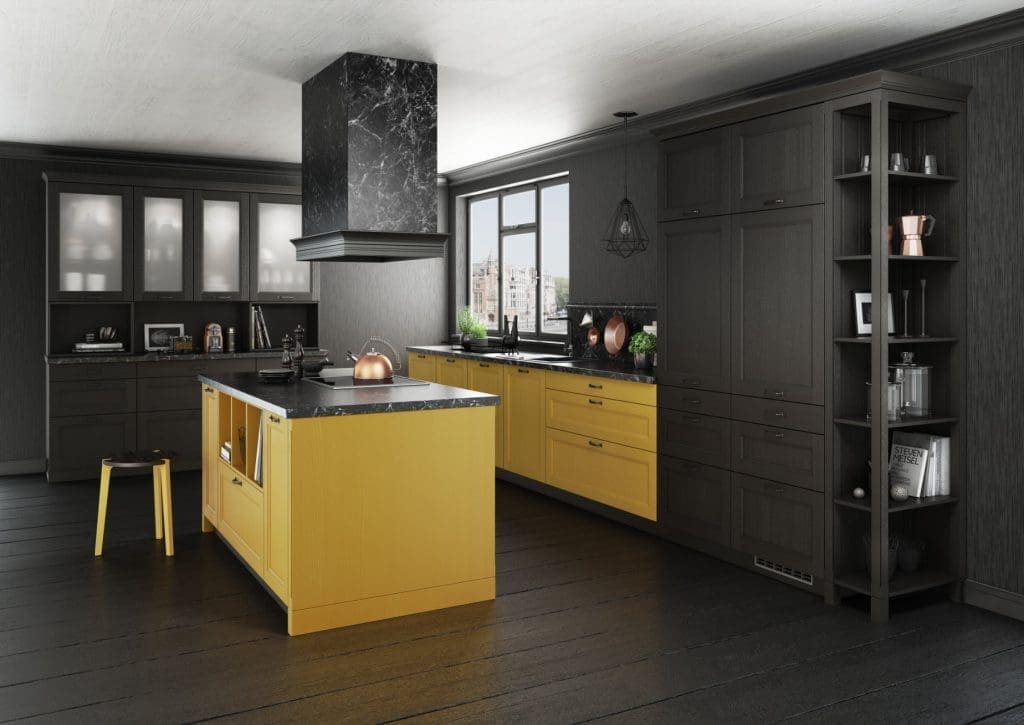 Vibrant Kitchen Cabinetry
An obvious place for colour within the kitchen is the furniture itself, and a carefully designed colour scheme can produce stunning results, whilst also influencing mood and usability. For example, a vibrant yellow kitchen may not be everyone's first choice, but yellow is associated with focus; Perhaps this explains why it's the kitchen colour of choice for the cookery school of famous chef Jean Christoph Novelli. Bold and uplifting, what's not to like about a vibrant coloured kitchen design to enjoy within the home?
Colourful Kitchen Features
But if bold coloured furniture is too much by itself then there are plenty of other means for adding splashes of colour within the kitchen! Firstly, a two tone kitchen furniture arrangement incorporating a second colour is an effective means for bringing balance and toning down a 'too bright' kitchen scheme. Alternatively, vibrant pops of colour are perfect for energizing dark kitchens, instantly making them warmer and more inviting. Pops of colour are also fun, and a great way of expressing personality or creating a talking point within the room.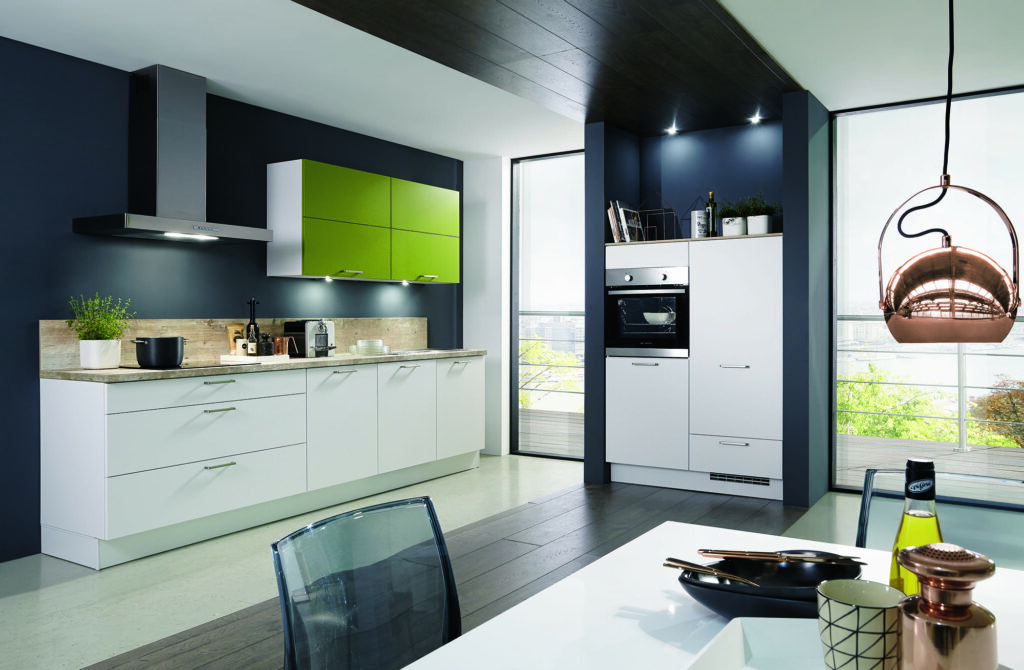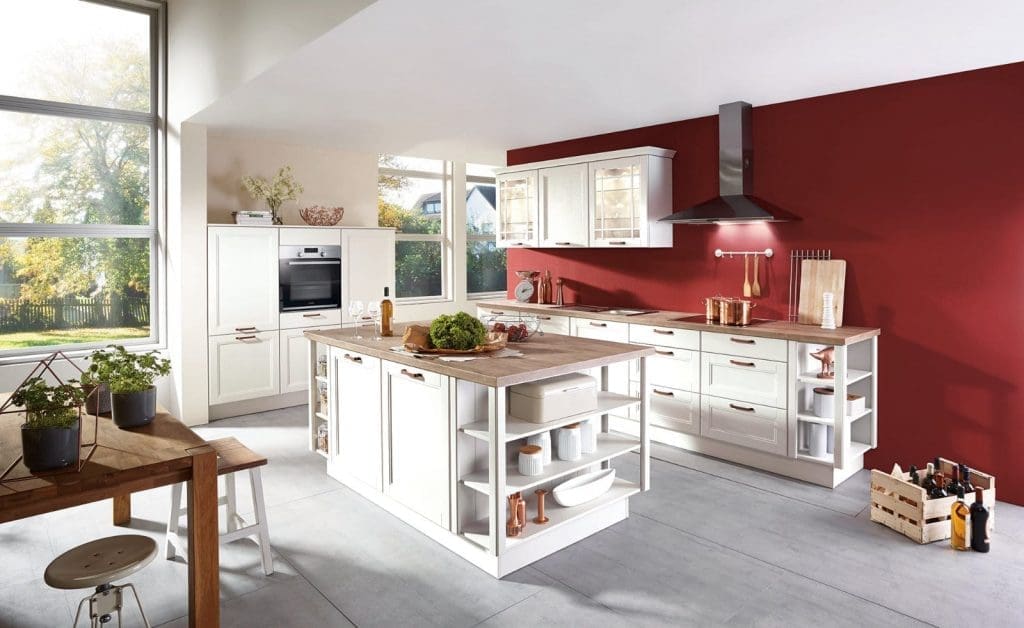 Vibrant Kitchen Accent Colours
Choose an experienced kitchen designer and they should be able to advise on colours to complement your preferred choice of kitchen doors. These colours can then be easily introduced into areas of the kitchen which aren't expensive or difficult to change at any point in the future. For example, coloured feature walls, statement lighting (including colour changing LED's), kitchen accessories, and even soft furnishings are all areas of the kitchen into which vibrant colours can easily be introduced.