Formerly associated with 1950's American kitchens, Pastel coloured kitchens are once again in the spotlight, with retro pastels proving popular for many modern homes! Pastels are created by adding white to a primary colour, diluting the saturation for a much softer finish. The end result is an ice-cream-like hue, which can bring a playful, inviting feel to the kitchen setting.
Why Choose a Pastel Kitchen?
Pastels offer a great means for introducing colour to your kitchen but without the strength of colour to overpower the space! This makes them much more flexible for use within design. And as they're lighter in tone, they also continue to reflect light better than darker colours, which contributes to a greater feeling of space within the kitchen. Their lightness of tone also makes them suitable for use combined with a wide range of contrasting finishes. For example, they pair well with neutral kitchen tones such as white, grey, or even black.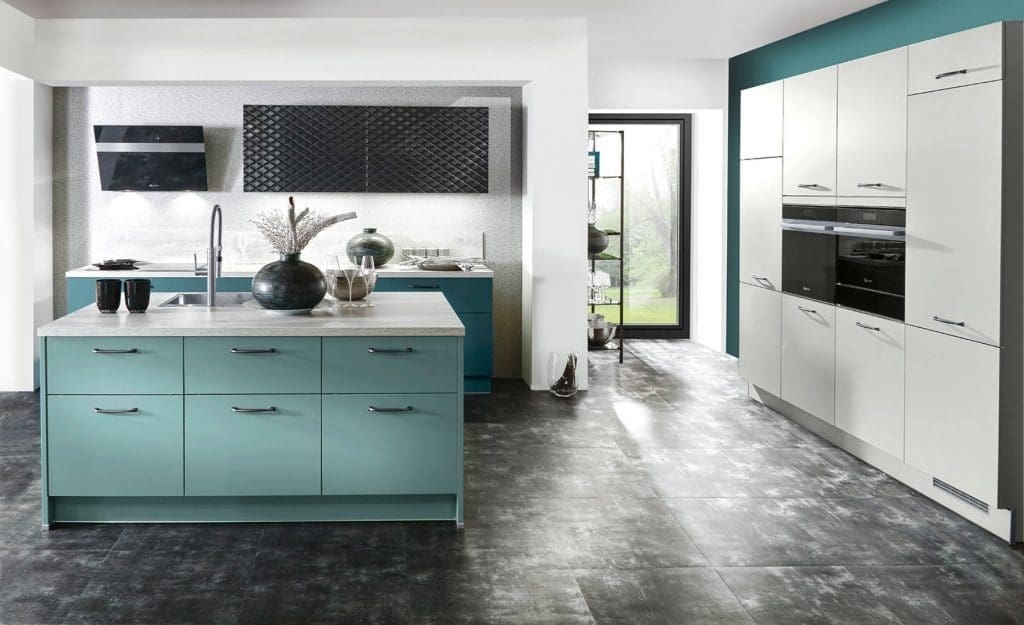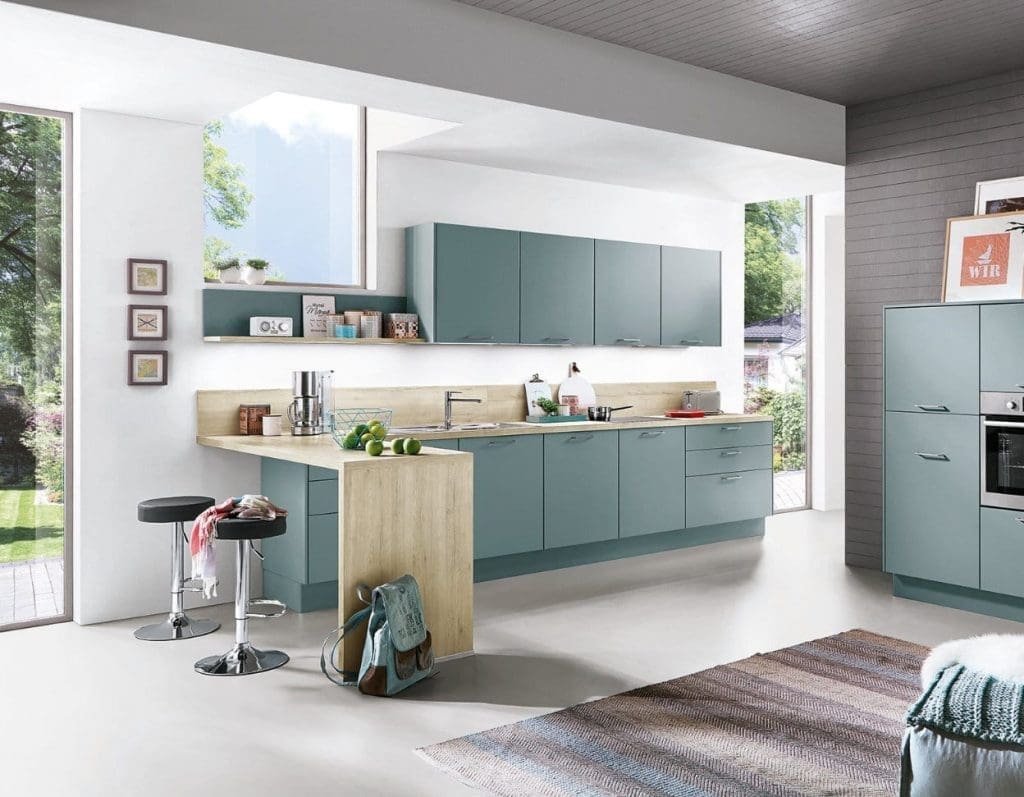 Find Your Idea Pastel Kitchen Style
Whilst pastel kitchen colours are frequently associated with classic styles such as Shaker or Country, they also have an established place within modern kitchen styles. Popular neutrals such as grey and white, within popular finishes such as light-washed wood, can achieve a modern kitchen look, whilst still incorporating the desired pastel colour palette. This allows great flexibility when choosing finishes for additional kitchen elements such as splashback, floor, worktop and wall colour.
Pastel Kitchen Accessories
if you love pastels but don't want to commit to permanent pastel kitchen furniture, then why not choose pastel for another feature instead? This might be a pastel kitchen splashback, feature wall, lighting, artwork, or even smaller kitchen essentials such as your kettle, toaster, and bread bin- all of which would look great in any pastel tone!