Matt kitchens offer a more contemporary appearance compared with gloss kitchens. They differ due to their matt surface, which absorbs rather than reflects light, for a muted rather than shiny appearance. The look this creates for the matt kitchen is one of understated elegance. The doors have a smooth texture and continuous even colour, creating a sense of refined luxury.
Matt Kitchen Finish Options
Matt kitchen finishes are widely available in a range of materials, colours and at varying prices. The process of manufacture differs for each finish, creating a surface look that varies between materials, and holding different visual appeal. Matt kitchen door options include matt laminate doors, matt lacquer kitchen doors, matt glass doors and matt satin lacquer doors. As with gloss kitchens, quality of construction is one of the leading requirements for achieving a successful matt kitchen design. Within a high quality finish, the matt kitchen can effect one of the most stunning looks possible for a luxury new kitchen.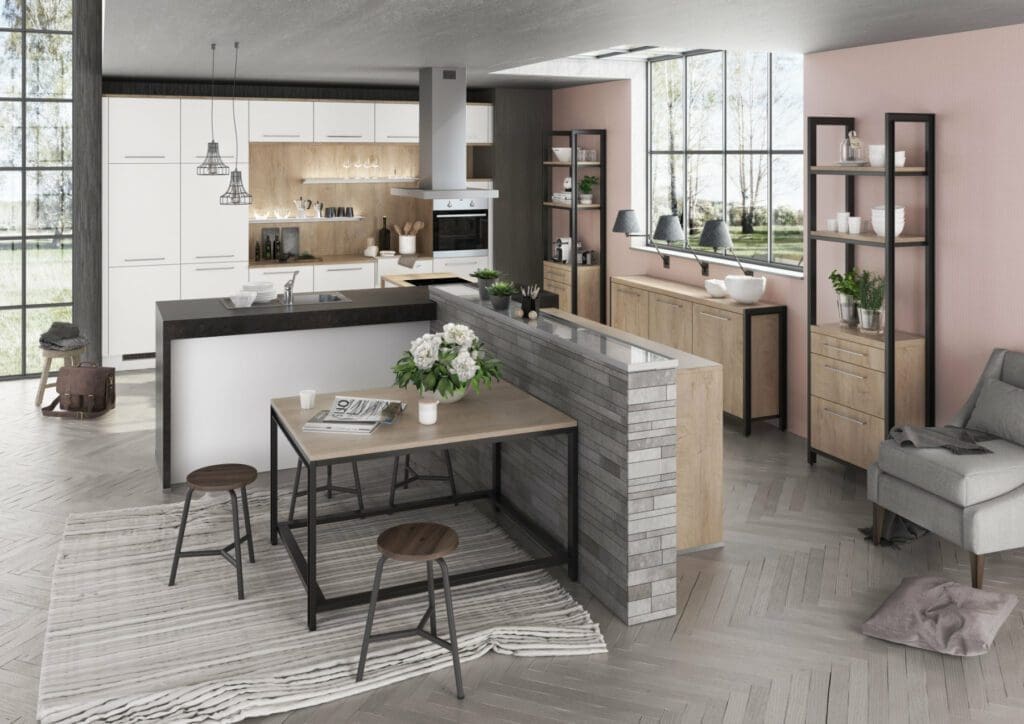 Matt Kitchen Versatility
Matt kitchen doors are available in a wider range of colours than gloss doors, but like gloss, also work in successful combination with other materials and tones. Matt kitchen doors can be layered throughout the kitchen with contrasting materials such as metals, woods, high gloss kitchen finishes and glass accents. Such creative combinations can produce truly stunning kitchen features! Mixing and matching of materials within the kitchen is easy to achieve with a matt door, and in so doing you can create dynamic and thrilling kitchen designs, which are at the same time practical and easy to maintain.
Further Matt Kitchen Benefits
Added to their versatility, matt kitchen doors are also popular because their pristine look is easy to uphold and maintain.  The matt kitchen is durable, scratch-resistant and like the gloss kitchen easy to clean, but with the added benefit of any fingerprint and smudge marks proving less noticeable. This ensures they easily preserve a fresh and clean kitchen look whilst encouraging, rather than deterring, touching of the doors!  Again this makes for a more comfortable and enjoyable kitchen space.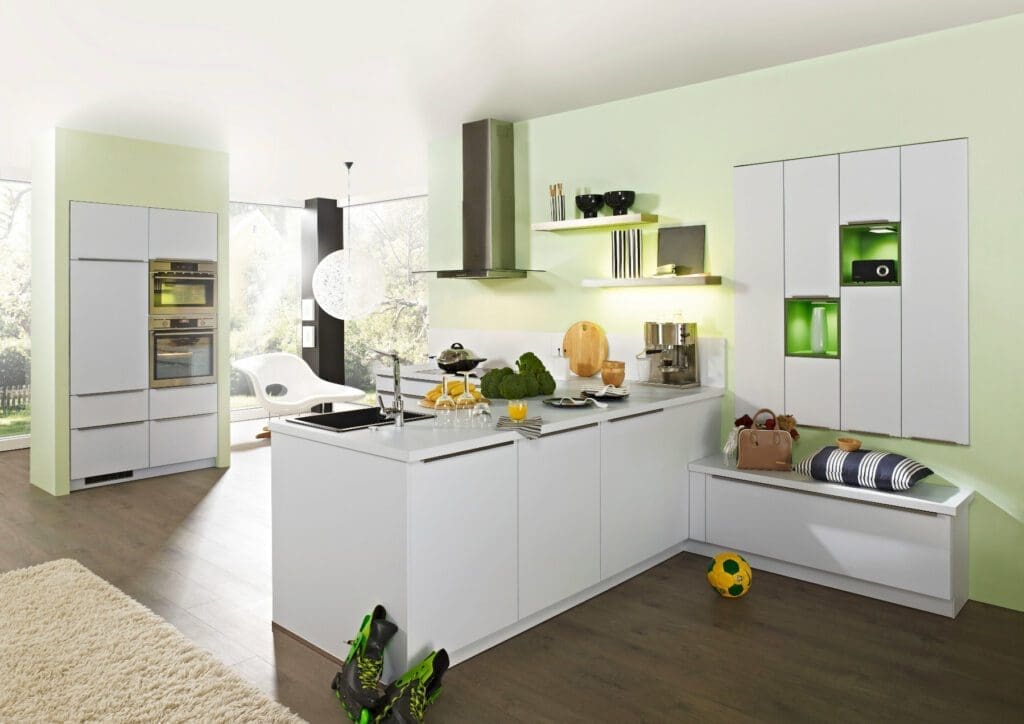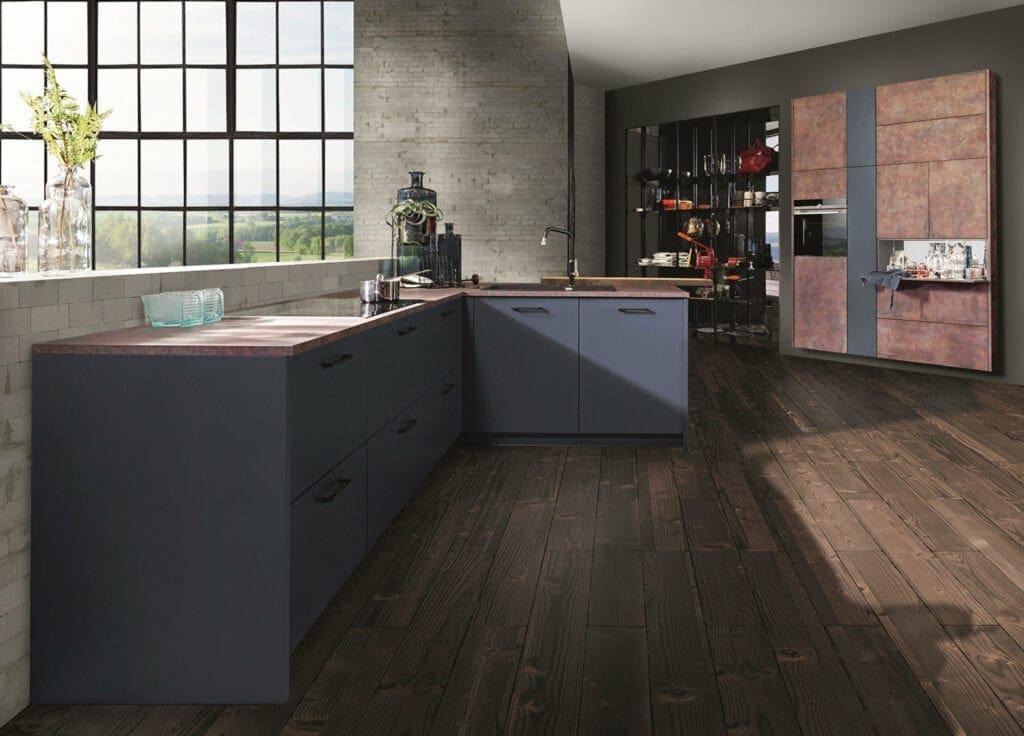 Textured Matt Kitchens
In recent years kitchen trends have seen a definite move away from gloss kitchens in favour of matt kitchen finishes. Increasingly this shift has also moved towards textured matt kitchen surfaces.  The mixing and matching of different textures and styles within kitchen design has become extremely popular and is something we are certain to see more of within future kitchen trends.