One of today's most popular kitchen looks is the much sought after dark kitchen trend! Frequent incorporation of inky black or moody grey tones has laid the foundation for many a dynamic kitchen design! And with an innate elegance, dark tones easily achieve a sophisticated kitchen look. What's more, dark kitchen tones are wonderfully receptive to pairings with other colours and materials. This paves the way for inspired kitchen designs, as interesting as they are unique!
The Dark Kitchen Trend
Dark kitchens really came to the fore from about 2014 onwards. Initially, they appeared more often in two-tone kitchen designs. Particularly for smaller or medium kitchens, these were typically dark coloured base units balanced by lighter-toned wall units or a contrasting kitchen island. But as homeowners became more confident, dark kitchen colours became more prevalent.
Their popularity also grew with the release of many new kitchen materials and finishes, previously unheard of within kitchen design. For example, ceramic, stone and concrete kitchen doors emerged, whereas these materials were formally associated with worktops, splashbacks and tiles. Featuring richly textured finishes- and of course a dark colour palette- such new kitchen door options were a revelation for modern kitchen design!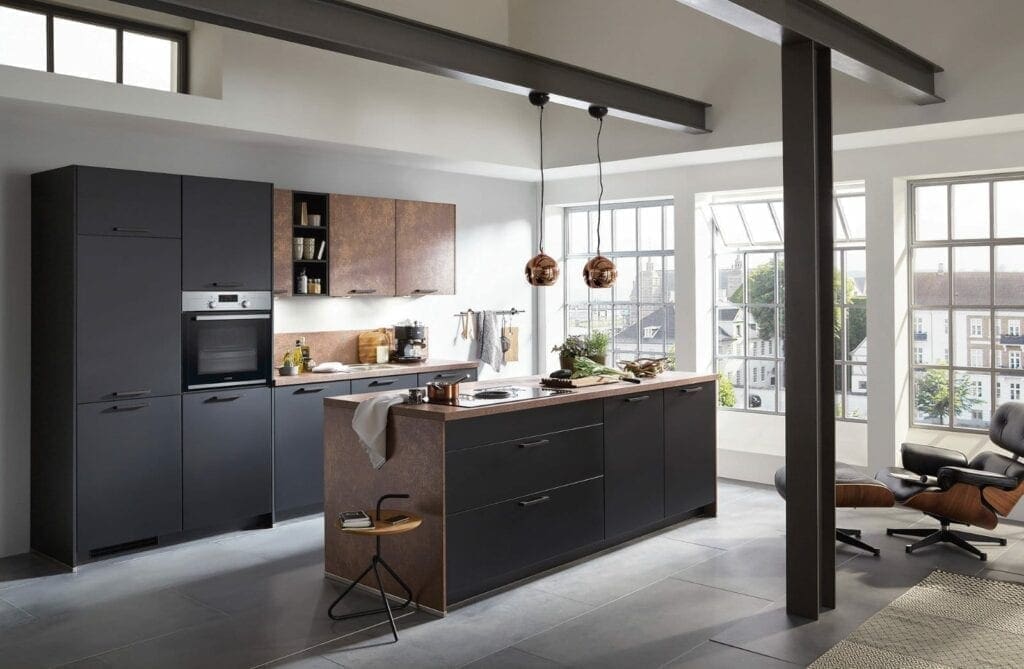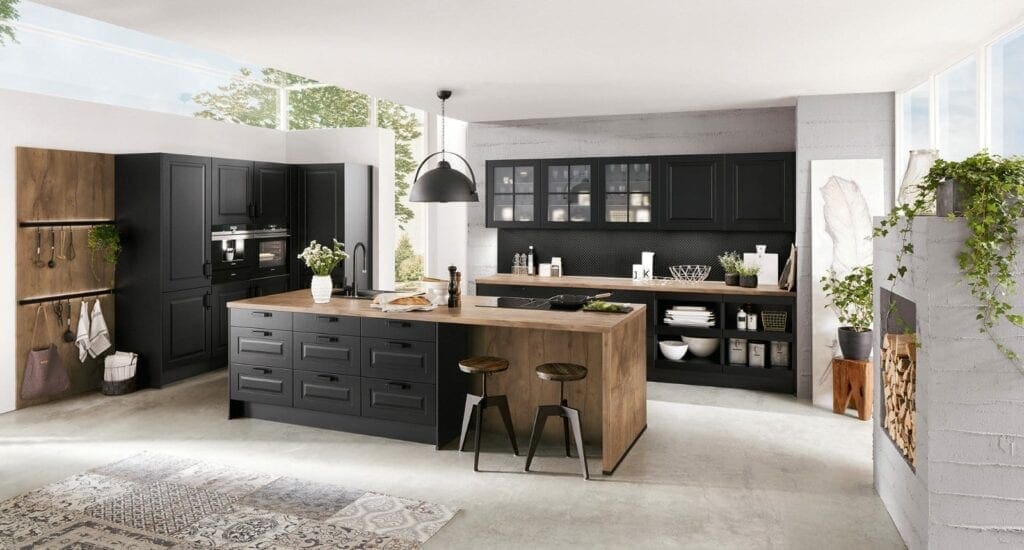 Dark Kitchen Themes
Such exciting new kitchen finishes in rich dark colours create beautiful, statement kitchen designs! But equally the layering of contrasting materials can add depth and character. For example, gentle contrasts of texture may be just enough to break up an all-black kitchen's uniformity, or else warm wood accents can bring a welcome softness. Alternatively, dark kitchens are ideal for a more dramatic or eye-catching statement! This might be an industrial kitchen creation, a textured rough cut wood kitchen, or even a glamourous black and gold kitchen look!
Make a Dark Kitchen Finish Work For you
Whatever your preference of dark kitchen finish, whether matt, wood, stone, or ceramic, dark tones have the capacity to create truly unique and wonderful kitchen looks. For more information on how you can make dark kitchen tones work for you, contact your local kitchen dealer.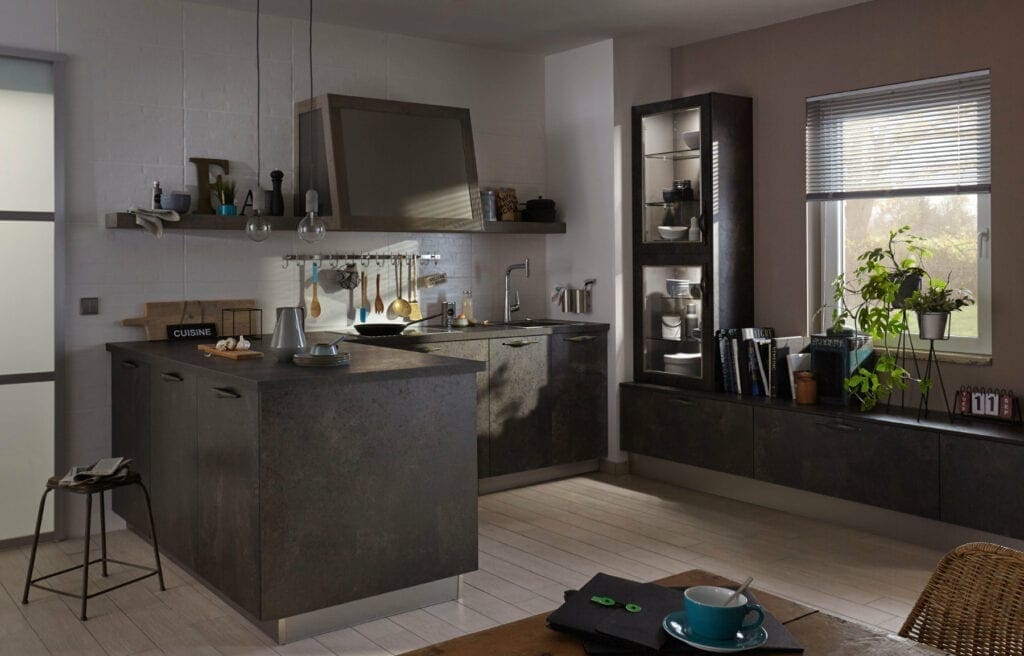 Dark Coloured Kitchens Gallery