Floating Kitchen Islands Combining Form with Function
In modern kitchens, kitchen islands typically form the centre of activity.  Consequently, they are designed with a practical, multipurpose nature, the design of which is very changeable depending on user intent and preference. But just as important as an island's function is achieving a stunning look.  This will ensure the island has visual appeal, but it also cements the kitchen island as the focal point of the room …And one way you can be sure to achieve this is through a floating kitchen island effect!…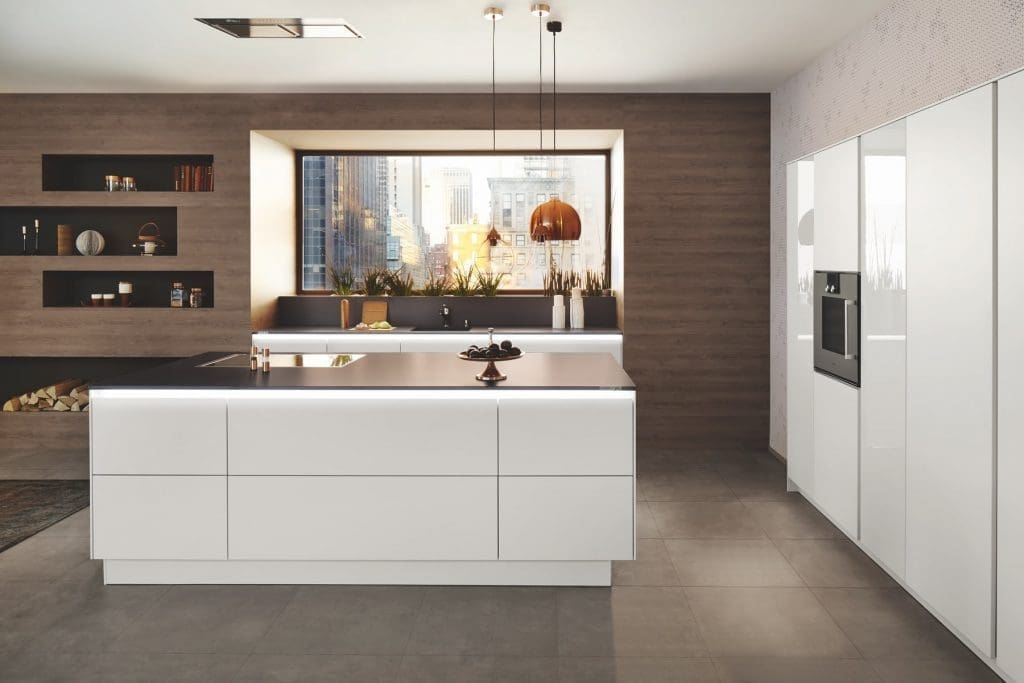 What is a floating kitchen island?
The floating island is a popular design trend that can give your kitchen an updated, modern look. As its name suggests a floating kitchen island creates the impression that the island is gently hovering above the floor. Coupled with this, the island's worktop also appears to float just above the cabinetry, as if unsupported. Contemporary in look, the effect is both impressive and eye-catching; and certain to establish your island as your kitchen's main attraction!
How is the floating kitchen island effect achieved?
The floating island effect is compatible with the popular handleless kitchen style. In these designs the integrated channel system continues all the way around the island. Following this, the worksurface is carefully fitted on top of the units. It is the continuous recessed channel and the gap this creates (between the worktop and units), creating the impression that the worktop is hovering above the island
Furthermore, if the island's furniture and end panels stop short but extend beyond the plinth so it is evenly exposed all the way around the island, again this will create the impression that the island is floating. Otherwise, continuing the island's furniture end panels all the way to the floor creates a solid and fixed island look. (NB! An end panel matches the kitchen furniture and is applied to the exposed end of a run of units).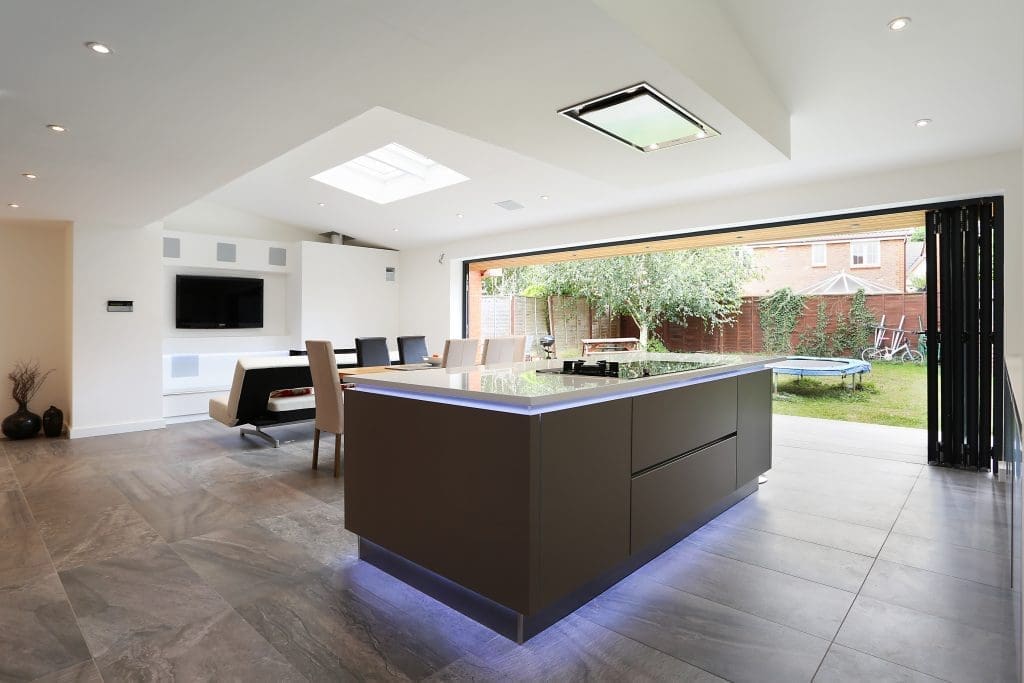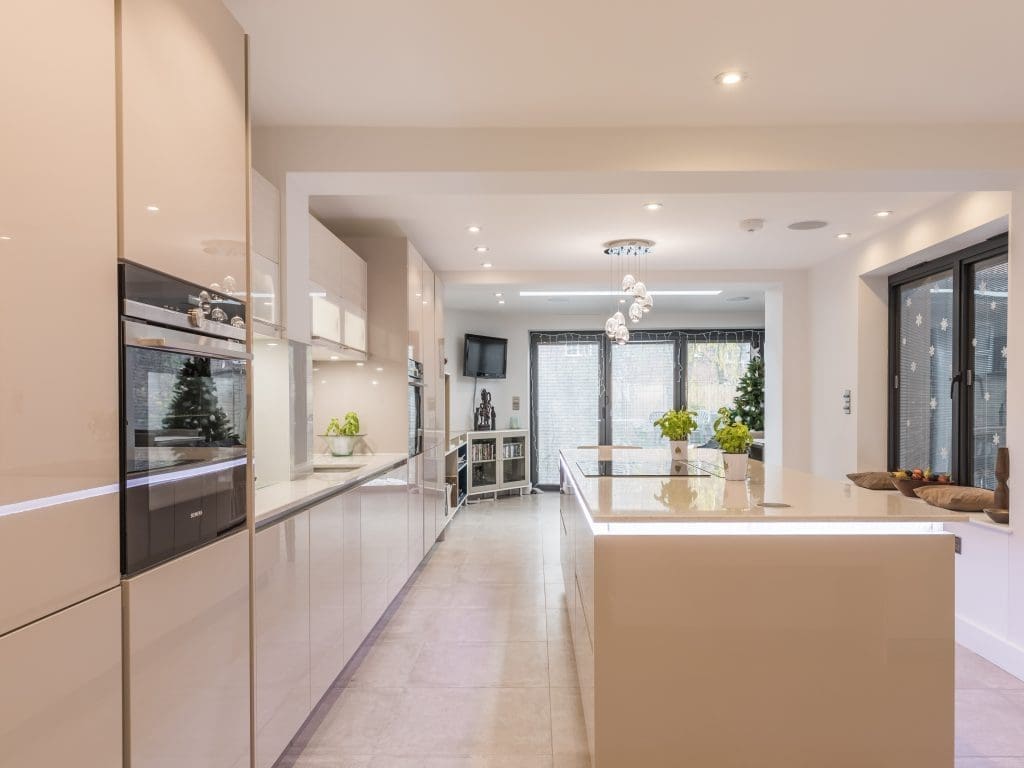 Light it up!
An easy way to add further wow factor to your floating kitchen island's look is to incorporate clever lighting effects. Adding continuous LED strip lighting to the underside of your island furniture, and/or to the underside of the worktop will achieve this, whilsr enhancing the floating kitchen island effect.
Available in different coloured lights, as well as colour changing lights, you can really impress your guests with these!  They will add to your room's ambience but also really enhance the effect of the island floating above the ground.   But of course, they are optional, and so for a pared back daytime look, you can simply switch them off!