If you are thinking of renovating, then one of the biggest things to consider, and which can add the most value to your home, is planning a kitchen extension.
Often as a ground floor side, or rear extension, these create more space within a setting, allowing for greater design possibilities when it comes to planning your kitchen. This might mean space for a kitchen island, or extra seating, both of which tend to make a space more social and multi-functional. Kitchen extensions are also usually effective in maximising a room's natural light. This makes for the most comfortable and enjoyable user experience, whether cooking, working, or simply relaxing in your luxury new kitchen.
Technicalities of A Kitchen Extension
There are many technical considerations when planning a kitchen extension, and for this is it highly advisable to employ the professional services of both an architect and kitchen designer. For example, planning an extension for a new kitchen means careful consideration of the positioning of any external plumbing pipes. Plumbing pipes often run beneath rooflines, so if you are planning an extension you need to find somewhere to locate the plumbing. If there's not an existing location that's suitable you might have to dig, ensuring a placement where the piping won't get damaged or corrupted through rainwater damage. After all, it is far better to dig it up and replace it in the initial stage, than to have to repair much later.
Another important aspect of planning a kitchen extension is to ensure suitable heating and cooling facilities. This might mean having to reposition radiators and cabinets when it comes to the design, but this is necessary if you don't want to have to keep opening windows to release the heat, or worse, repeatedly repair a faulty heating system.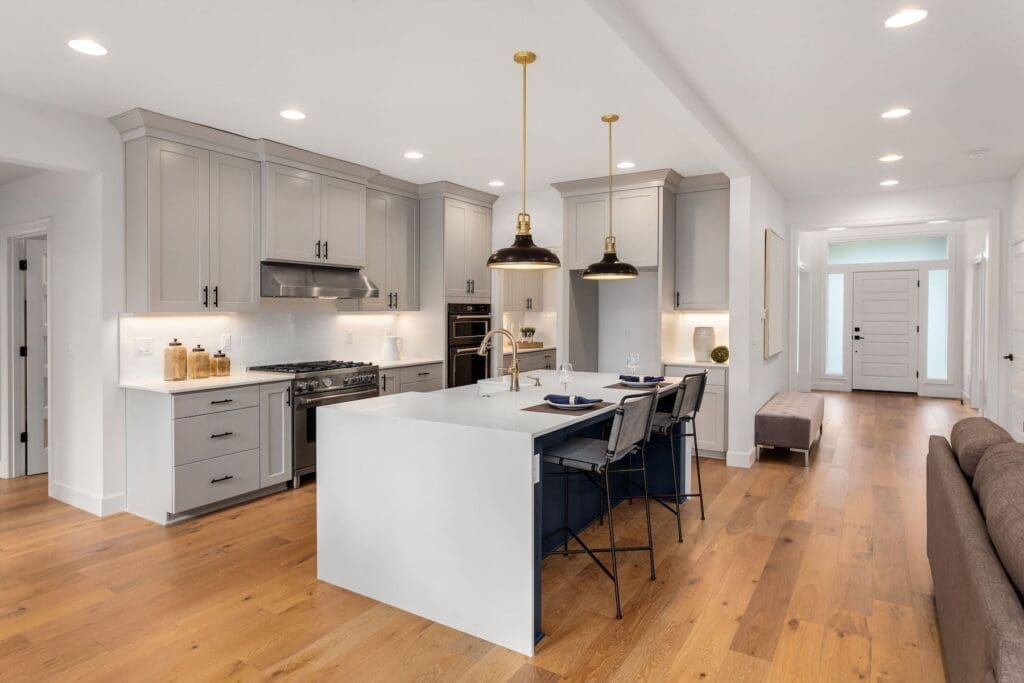 Planning your Kitchen Lighting
When planning an extension for a new kitchen the lighting in your kitchen area is one of the most important factors to consider, and particularly how to maximise natural light within the room. Start by considering the location of your windows and overall layout of your kitchen area; if windows are south-facing then your extension will have greater exposure to the sun and natural light. This can make the kitchen area warmer during the daytime and evening. You can also maximise the kitchen's natural light through a glazed ceiling or glazed bi-fold doors.
Ideally you want to ensure illumination of the kitchen is as natural as possible, yet enhance it where needed with task lighting for working in, ambience for general lighting, and feature lighting to compliment your kitchen's styling. If natural light is limited then light colours are better for enhancing a space, making it feel larger and brighter.
Plan An Efficient and Accessible Layout
When planning an extension for a kitchen, you need to think carefully about a suitable layout, and a good kitchen designer should help you achieve this based on your household's lifestyle and needs. For example, how many people live in the house, how many cook, what kind of cooking, and how much storage is required, are all key considerations. How you want to use your new kitchen is also important; many modern kitchens are multi-functional so used as much for working and socialising as for cooking and eating, so that needs taking into account as well. Kitchens are high traffic areas so ensuring an accessible space with a suitable and efficient kitchen workflow is also key to any successful design.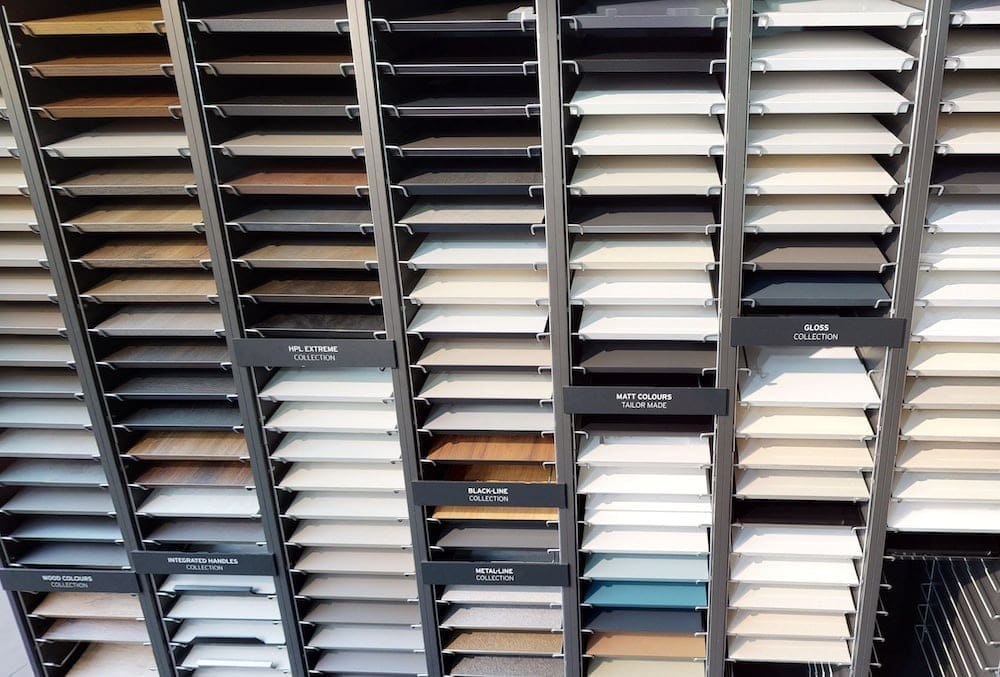 Choosing The Right Kitchen Finishes
Finally, you should consider how you would like to style and finish your kitchen extension. Do you want to keep the kitchen area looking as natural as possible? Would you prefer to give your kitchen area a more formal feel? Do you want to distinguish between areas for preparing food and areas for dining? Think about the different finishes that are available before you commit yourself to a particular style. Planning an extension can be a very exciting time but it is important to ensure you make the right, long-standing decisions from the start.