Kitchens without wall units- Is this Popular Kitchen Style right for you?
Whilst most modern kitchens include a combination of base, tall and wall units, in recent years kitchen design has become much more imaginative and flexible, and there has been a surge in demand for kitchens devoid of wall units altogether! This makes way for a blank canvas upon which you can imprint your own personal style.  Increasingly, we are seeing designs with open or boxed shelving in place of wall units, but equally you could use the space to create a bold colour statement, a striking splashback, exposed stone, or brick feature (whether real or not) or else just keep it pure, clear, and simple! 
Considering a kitchen without wall units? …here are some of the benefits as well as drawbacks to help you in making your decision: –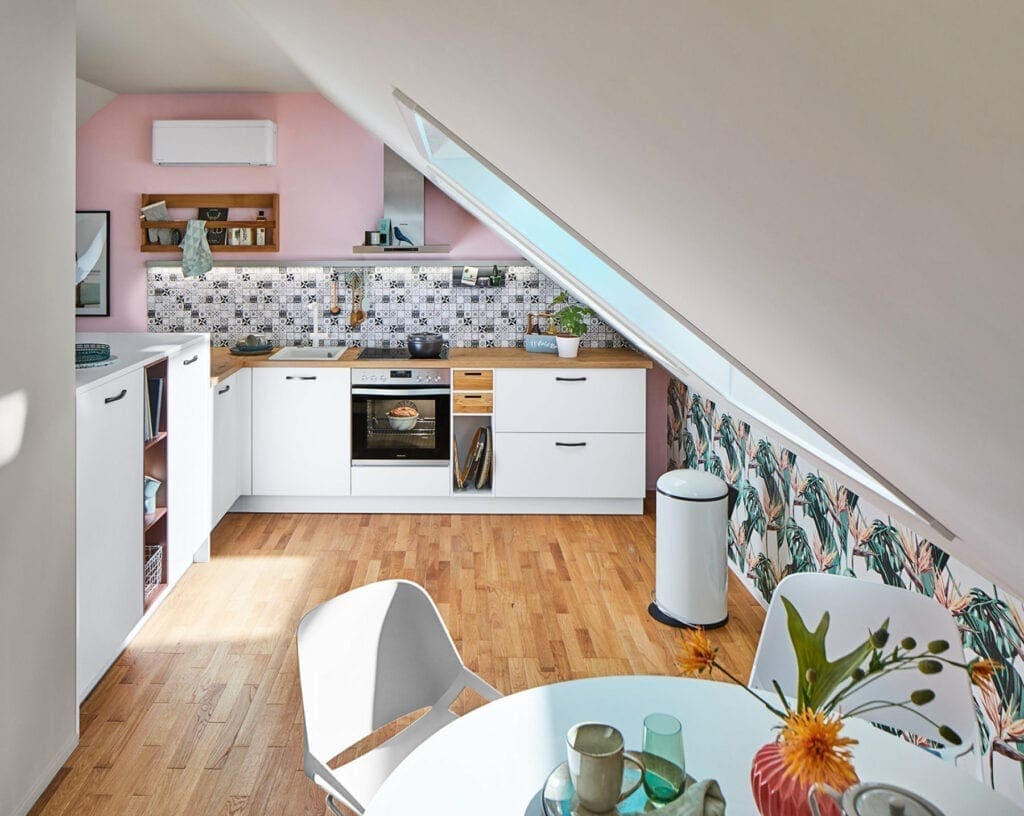 They afford more style options for small kitchens
Aside from a stylish look, kitchens without wall units are great for smaller kitchen spaces as they prevent the kitchen feeling enclosed. Of course, this is certainly still achievable for small kitchens with wall units, but wall units can sometimes restrict colour or finish choices. Instead, the lack of them affords a greater possibility of design options.
Kitchens without wall units create space for a sense of you!
Kitchens without wall units are beneficial as they can still provide storage as well as offer space for decorative items. For example, open shelving is the perfect opportunity to bring a sense of 'you' into your kitchen, be it a collection of ornaments, photos, cookbooks, or plants; each of your choices are a keen reflection of your personal tastes and who you are.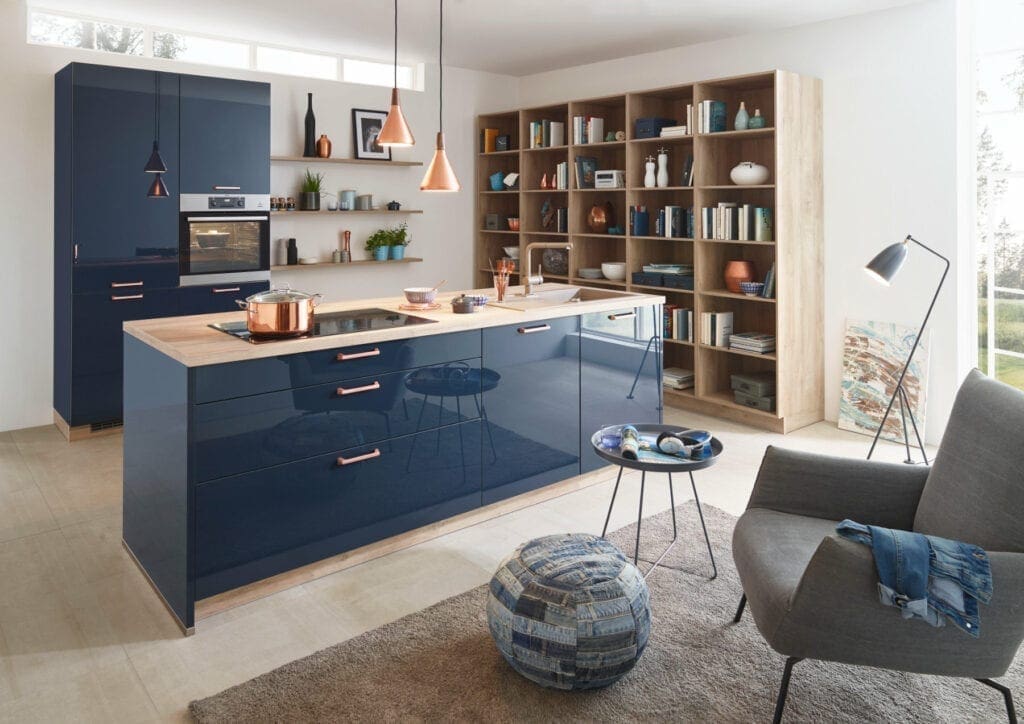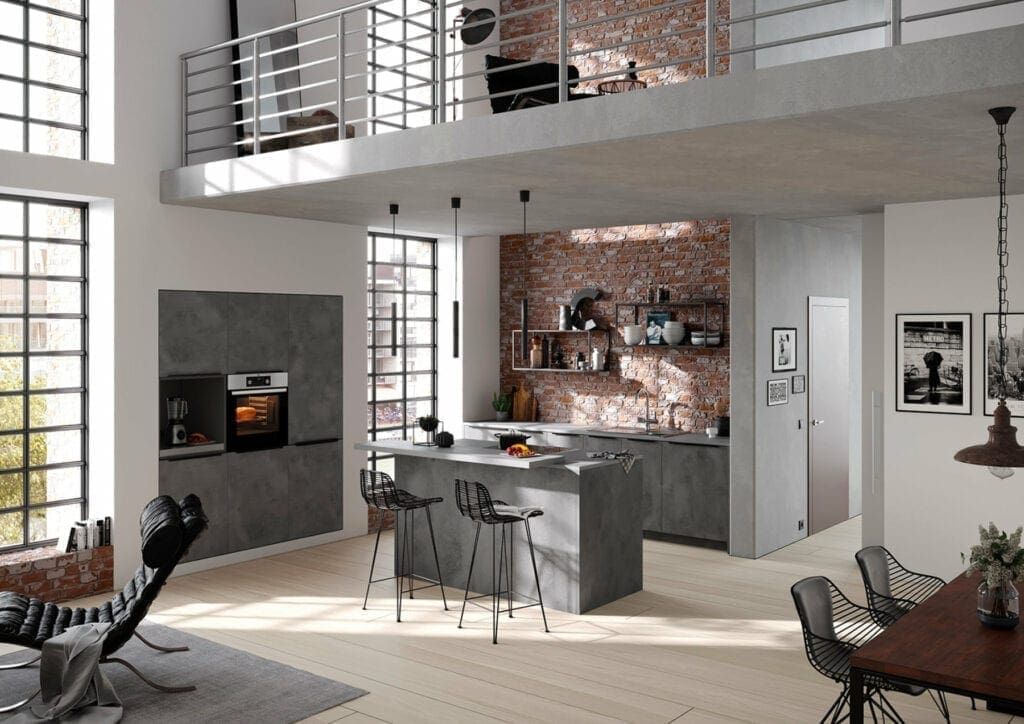 They highlight feature cabinetry
A further benefit of kitchens without wall units is that a simple backdrop is often great for highlighting your kitchen cabinetry. Textured door fronts such as wood or stone kitchen doors are currently very on trend so a clean backdrop will accentuate their detail. Similarly dark and dramatic kitchen units contrast beautifully with clean white walls, and visa-versa.
Kitchens without wall units- Are they for you?
Before you commit to a kitchen free of wall units, it's important to remember that kitchen wall units have been used within kitchen design for decades, not just because they look good but because they're functional too. So, with that in mind here are some of the potential drawbacks of a kitchen without wall units: –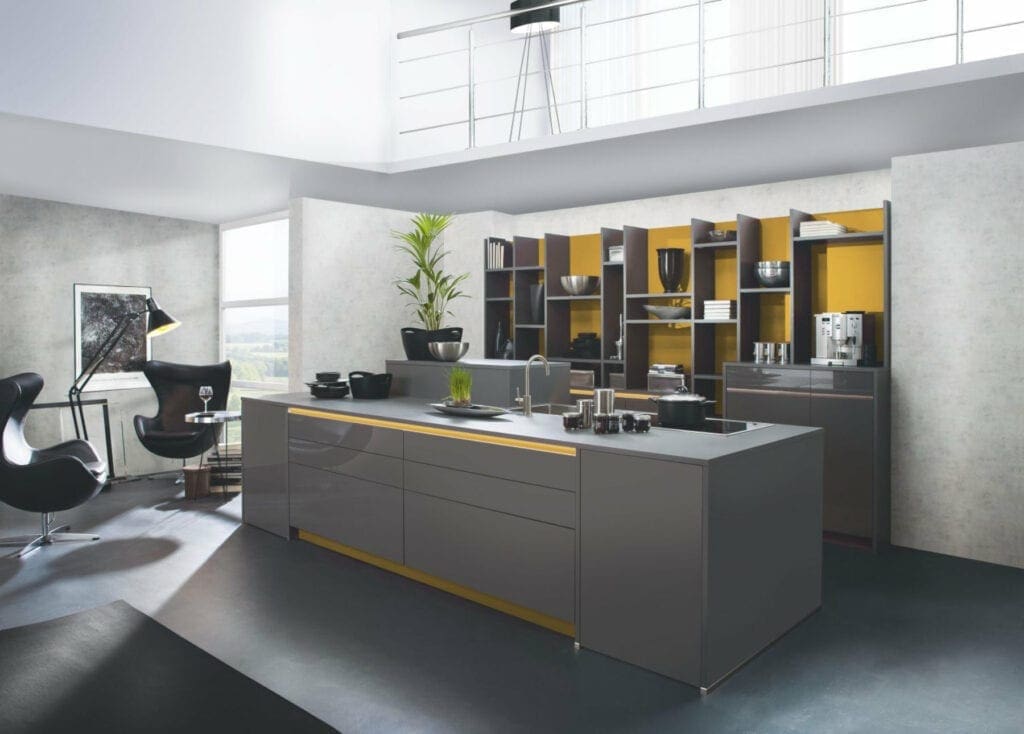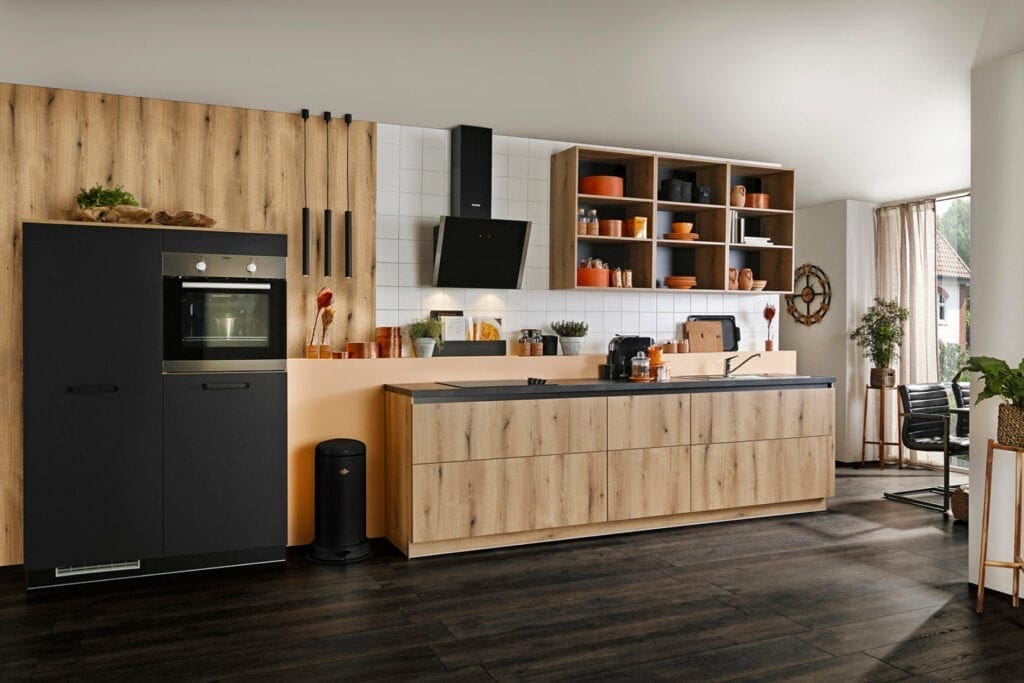 Will you have sufficient storage space without them?
This is a key point to consider as whilst decorative shelving looks beautiful with a dusting of neatly placed ornaments, the same can't be said for shelves crammed with pots, pans, and kitchenware! If you don't have sufficient space for all your kitchen goods elsewhere then this might not be the right look for you.
Will a lack of wall units impede your kitchen use?
Wall units are functional as they offer storage space but more than this, they offer well-placed storage space! For example, if you have a hob on your worktop, most people store their oil, spices, salt, pepper etc in a cupboard above and adjacent to this as it puts everything you need in easy reach whilst cooking. So, if not here, where else will you store such items for easy convenience?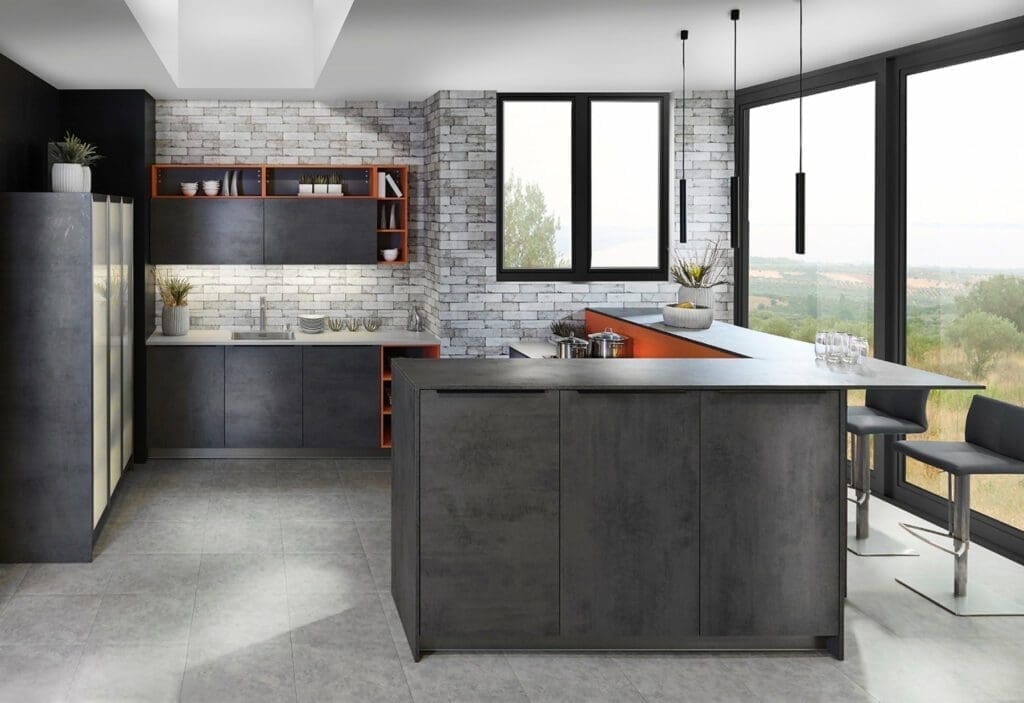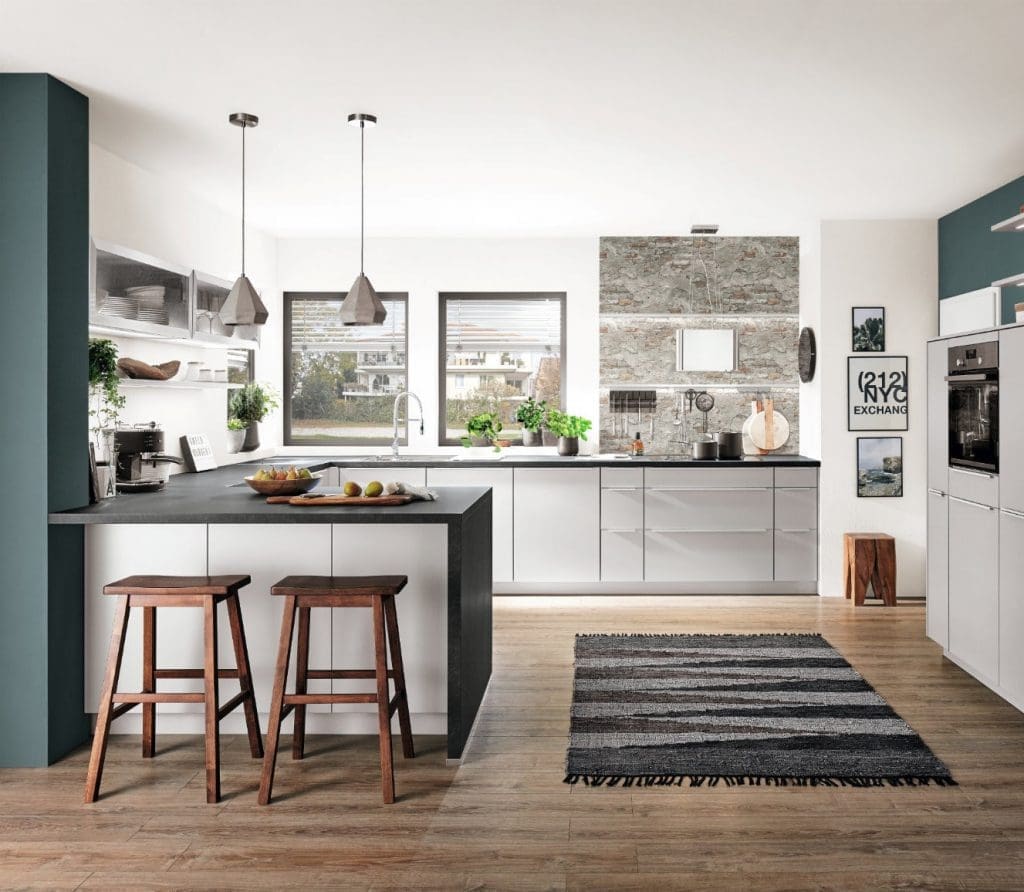 Can you keep your kitchen tidy?
With cupboards you can easily close away mess, but with open shelves your belongings are consistently on show and so need to be kept tidy. Similarly, your wine glasses and any ornaments are likely to gather dust more easily on an open shelf than if closed away in a wall unit so may require more regular cleaning on your part. If you're not the tidiest of people, or simply don't like cleaning, then this is also something to consider.
Consider a combination?
If it works for your sense of style as well as your space, then why not have the best of both worlds and create a dynamic look that includes just one or two wall units? For example, a row of wall units above framed shelving is a great solution if lack of space is an issue. Alternatively, reduced depth wall units are also a possibility; one above the other, or side by side. This allows the storage you need whilst still effecting the pared back look of a kitchen without wall units.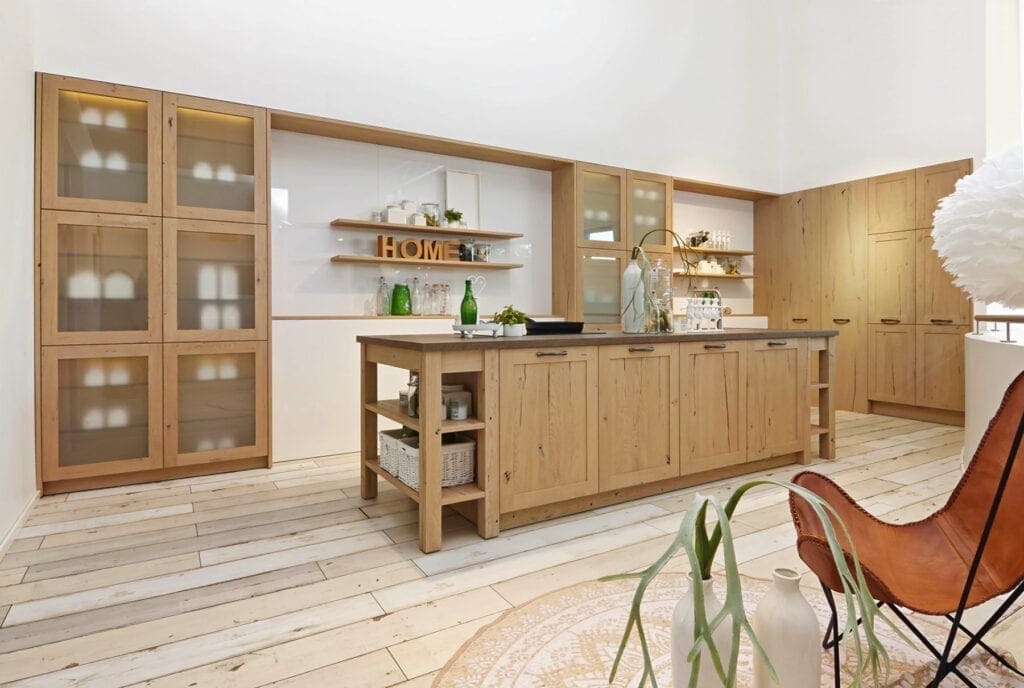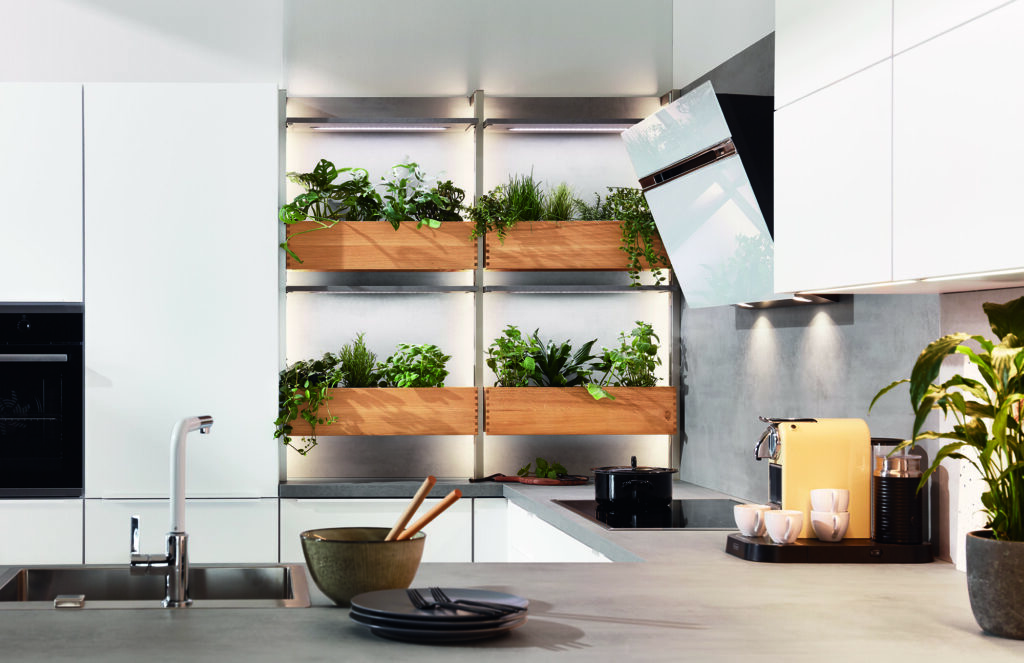 Let the experts help you plan your Kitchen Without wall units
In summary, whether you want a kitchen with or without wall units (or both) comes down to personal preference and a sensible assessment of the space you have available. Our recommendation is to speak to a professional kitchen designer who will be able to offer suggestions or raise points that you likely won't have thought of, helping establish whether this really is the right choice for you.
To find an expert kitchen designer local to you, contact the Kitchen Experts today.