If you are in the market for a new cooktop an induction hob should be at the top of your list! The induction cooktop is a hugely popular fixture within modern kitchens, and even in the last 10 years they have evolved significantly to provide greater choice, more flexible cooking options, and more affordable prices. Induction cooking is faster than traditional electric, or gas stovetops and it uses less energy. But if that isn't enough to convince you, here are 10 more reasons why induction cooking is best:
1) Induction hobs cook faster
For many of us, long working hours are frequently followed by a long commute, the gym, shopping, or a quick post-work drink with friends…so by the time you get home at night, you're more than ready for a meal which won't take ages to cook, but which is still tasty and healthy. When time is of the essence, induction hobs are brilliant because they are so fast! They work using induction technology to create heat and transfer it directly to your cookware. The induction process is almost instantaneous, so you can start cooking within seconds of setting the temperature. That means induction cooking is much faster than traditional electric or gas stoves, and it also saves on cost, as shorter cooking times mean lower energy bills.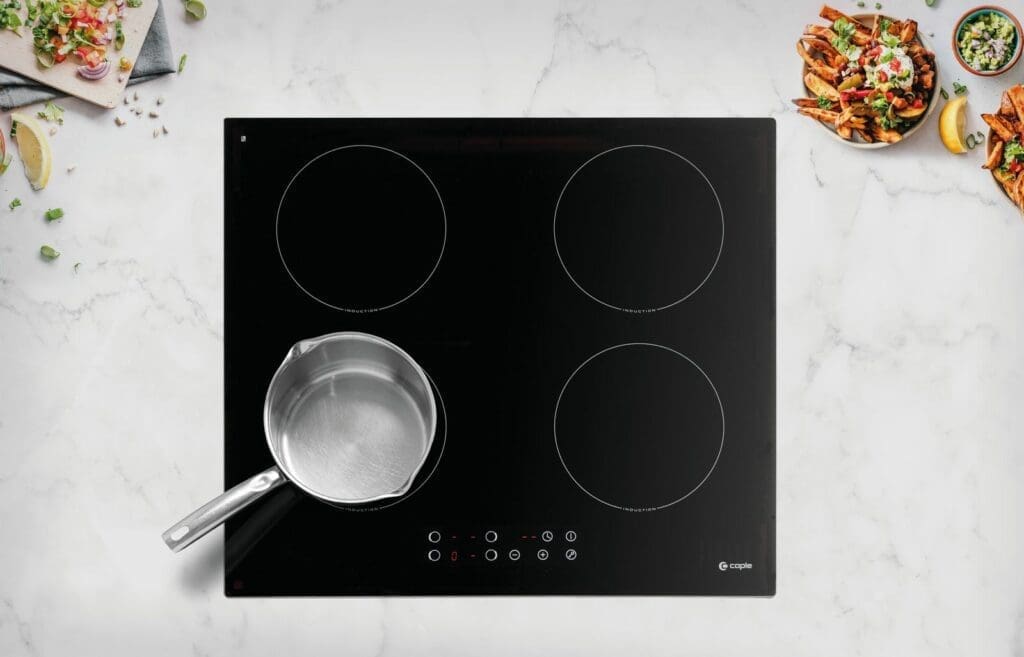 2) Induction hobs offer a clean sleek look
Induction hobs are available in a huge range of styles and colours to match your existing kitchen décor. Many induction models can be fitted seamlessly with the worktop, resulting in a minimalist and sleek kitchen design. Unlike a gas stove, there are no dials or burners to interrupt the modern kitchen design, and their 'fuss-free" surface creates a timeless look, whilst also making them a great choice for small kitchen spaces that require a clean and clutter-free look.
3) They offer flexible cooking options
Designed with the latest technology, induction hobs now come with touch-pad controls, timers, pre-sets for multiple cooking functions (such as pasta or rice), gentle "bottom heat", low noise levels… and they're even available in a range of sizes to suit almost any kitchen. What's more, to suit your preferred cooking style, you can also choose from models which don't have separate cooking zones; instead, some models offer a single zone that distributes heat evenly across its surface. This allows you to use any size pans and place them anywhere in the single zone. It also gives you more control and flexibility during cooking.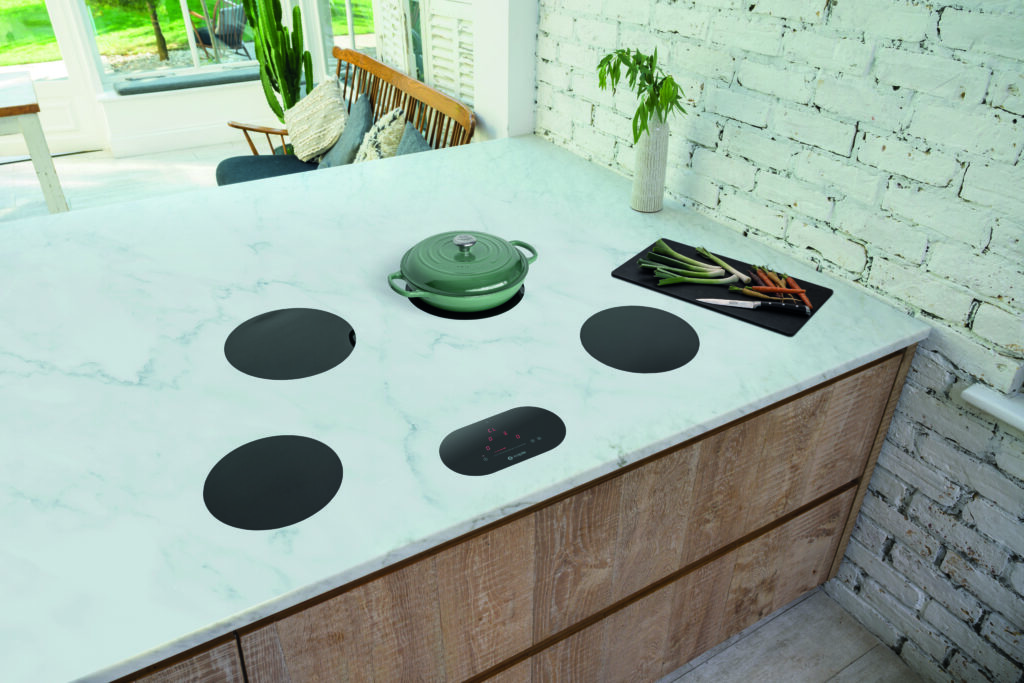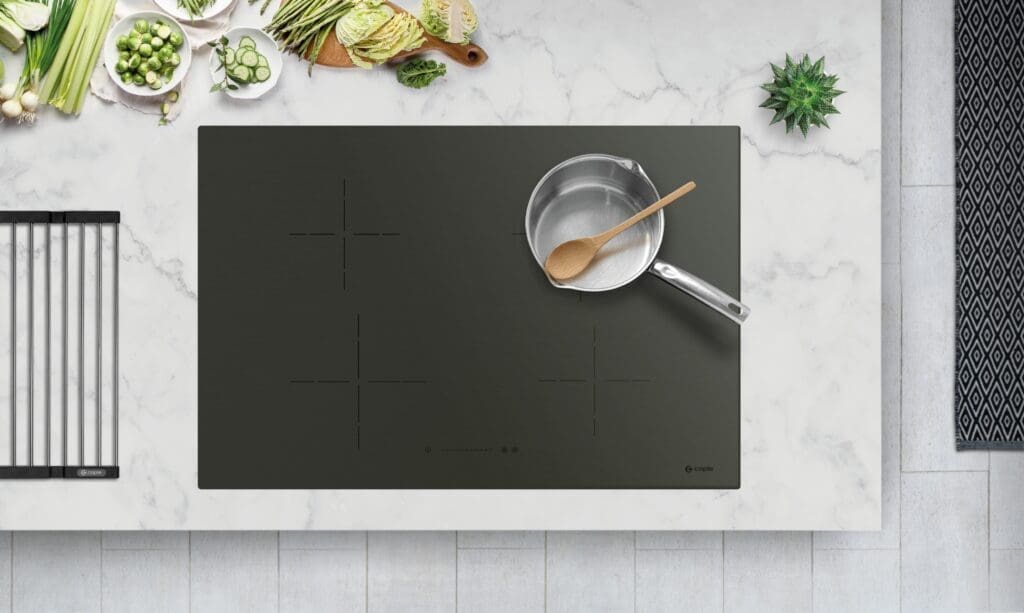 4) Induction hobs are safe
An induction cooktop works by using a magnetic field to heat the pot or pan directly, whilst its surface remains cool. This makes it a much safer choice compared with gas or electric hobs, a key concern for those with young children or pets as there is less of a chance of burns occurring. Similarly, an induction hob is a great choice for homes where someone may have mobility issues or arthritis as you don't need to reach over hot surfaces. That said, a small amount of heat can remain after removing the pan but if this occurs a residual heat light indicator will alert you to this. Most models also come equipped with safety features such as auto shut-off when something becomes unstuck from its surface or if forget to switch it off.
5) They are easy to use
Induction hobs are not only beautiful, but also have simple controls that make them extremely easy to use and understand. They require induction-compatible cookware and unlike gas or electric hobs, the heat is easily controlled, easily changing the temperature at the simple press of a button. Facilitating cooking requirements, you can also reach higher or lower temperatures compared with cooking on a gas hob.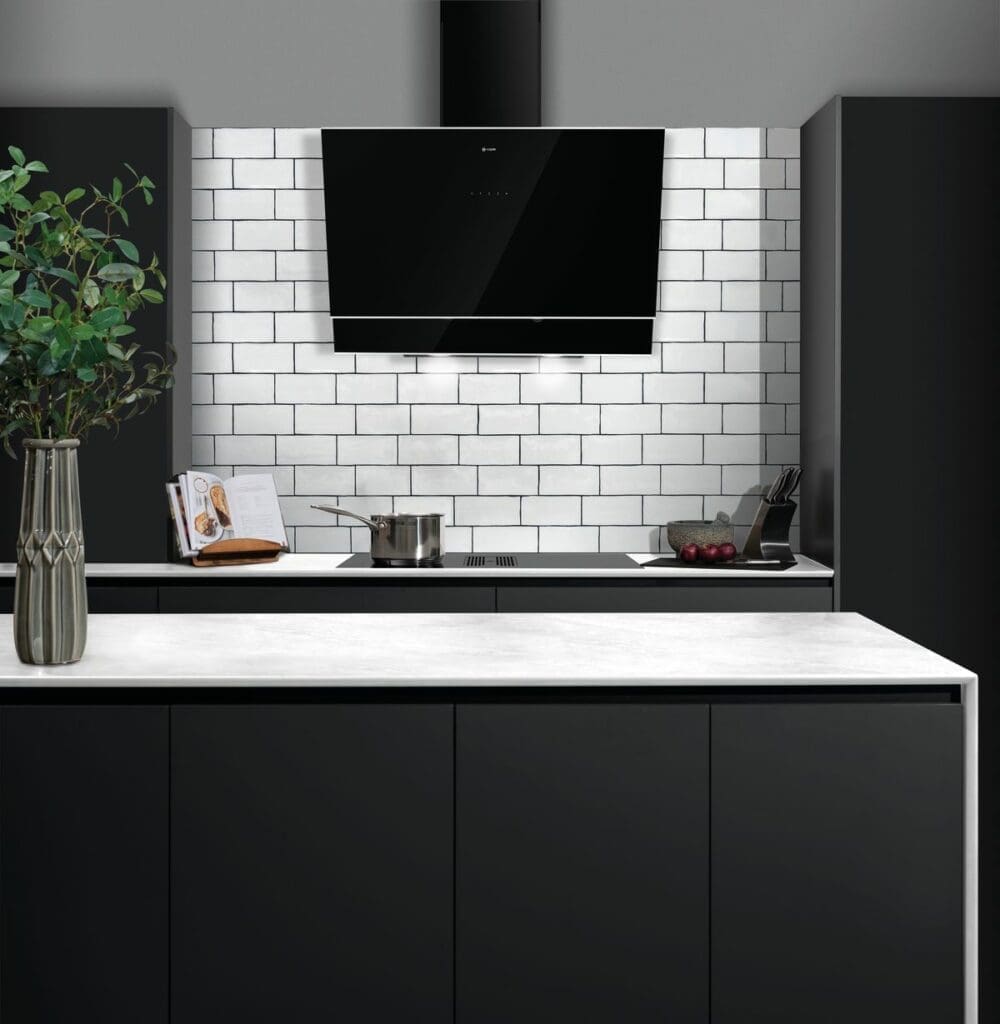 6) Induction cooking offers a Consistent Heat Source
The induction hob is more efficient than traditional electric or gas stoves because induction transfers heat directly into your cookware; this means it doesn't lose energy through the air around it, and there's no chance of hot spots or cool areas. The cooktop itself stays cool while each area of your pan receives an equal amount of heat, and this allows for more even cooking times and better food quality.
7) Induction Hobs Use less energy
Another advantage of induction hobs is that they use less energy, which results in lower energy bills. There is also far less wasted energy with induction cooking, with 84% of the energy generated during cooking being transferred directly to the pan, as opposed to 40% for gas cooking. Because they are faster, yet operate at a lower voltage than other types of hob, induction hobs use less energy, which is great for the environment- as well as your wallet too.
8) No Splatters on Counter-Top
Another great benefit is that there are no messy or smoky splatters to clean up. The induction hob works by sending an electrical current through a coil of copper wire which heats the pan directly, so any spilled food falls straight into the drip tray and doesn't fly around your kitchen. So, no more burned food stuck to the walls or ceiling! No worktop splatters also mean easy cleaning and a much healthier kitchen environment.
9) Fast and Easy to Clean
The induction cooktop is incredibly easy to clean because its surface doesn't get hot. This means you can wipe it clean straight away rather than having to wait for the surface to cool as happens with a gas or electric hob. This makes it great for busy families and anyone who likes a quick tidy. Being able to clean it quickly also prevents spills from solidifying onto the glass, which then become harder to remove. And the fact there are no knobs or dials for spills to collect around is another benefit, again making the hob's surface easy and quick to clean.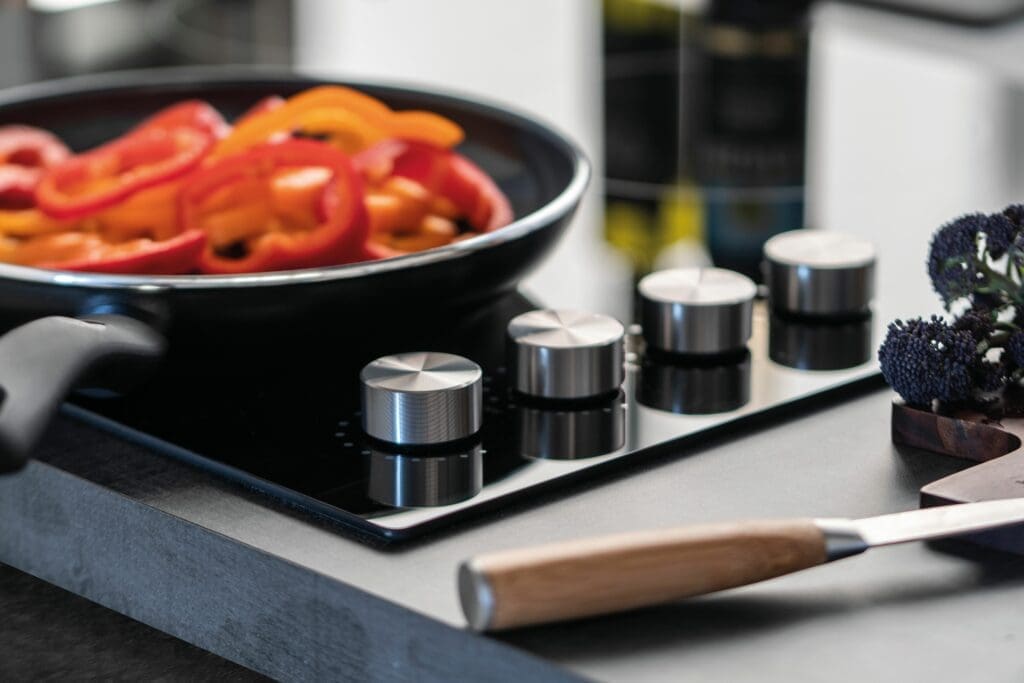 10) Induction hobs can be competitively priced
When induction hobs first became available the technology was very new and they were a very niche product- which in turn made them a very expensive product. However, over the years they have become more accessible among competing brands and this in turn has made them much more affordable within a wider range of prices. Today, the induction hob price in the UK is comparable to what you would pay for a gas or electric hob. There are even some great deals available, and many people find that induction cooking actually saves them money in the long run because they can use less energy than traditional stoves, and also save time by not heating up an entire kitchen when trying to cook. The only drawback of induction cooking is they require pans with a ferrous metal base to work, such as cast-iron or stainless steel. If you don't already own a set of these then paying for new ones – in addition to your new hob- can quickly become a significant extra cost.
Find the Right Induction Model for You
In summary, the induction cooktop will be your best choice if you need an appliance that looks great, offers fast cooking times, is safe and easy to use, but which also offers low energy usage to help reduce costs and save the planet! So now that you know the top reasons why this may be right for your home, contact the Kitchen Experts today and we can help you find the model to work best with your lifestyle and family needs.