Planning a new kitchen is an exciting time, as you start to immerse yourself in ideas and images, dreaming about cooking meals in your perfect new kitchen space. But kitchen planning can be a complex process too, with many potential pitfalls along the way. As such we always recommend enlisting the help of a professional kitchen designer, but that said here are 10 easy steps to follow to help you achieve your dream kitchen space:
1) Kitchen Planning: Assess your intended kitchen space
Consider your available space and begin thinking about what kitchen design possibilities are open to you and what you would want from your kitchen. Achieving more space is a perpetual desire in kitchen design. This is often in line with a growing family or because of a lack of storage. This could mean redesigning your existing kitchen for a more efficient layout, building an extension, or else knocking a wall down to make a kitchen and dining room open plan.
Whilst assessing your space you should also consider how you want to use your new kitchen. For example, would your new kitchen be predominately for cooking, or do you want space for entertaining and eating meals too? Remember that in deciding what you want to do with your kitchen space, the needs of all household members matter as the kitchen will be used by everyone. If intending to carry out building works, there is the possibility of needing planning permission. It pays to research and if needs be, get your planning application underway at an early stage of the process.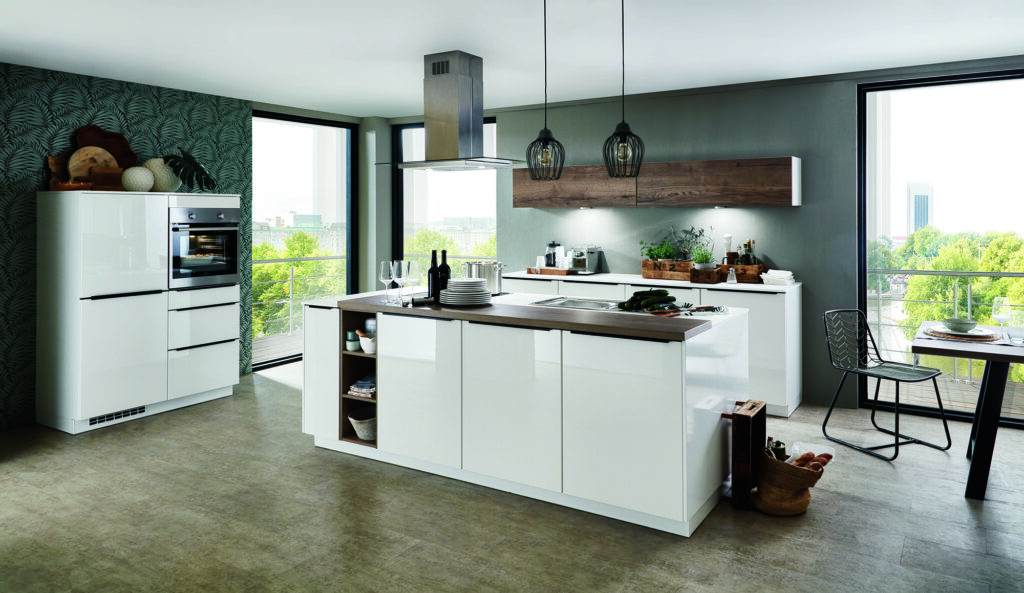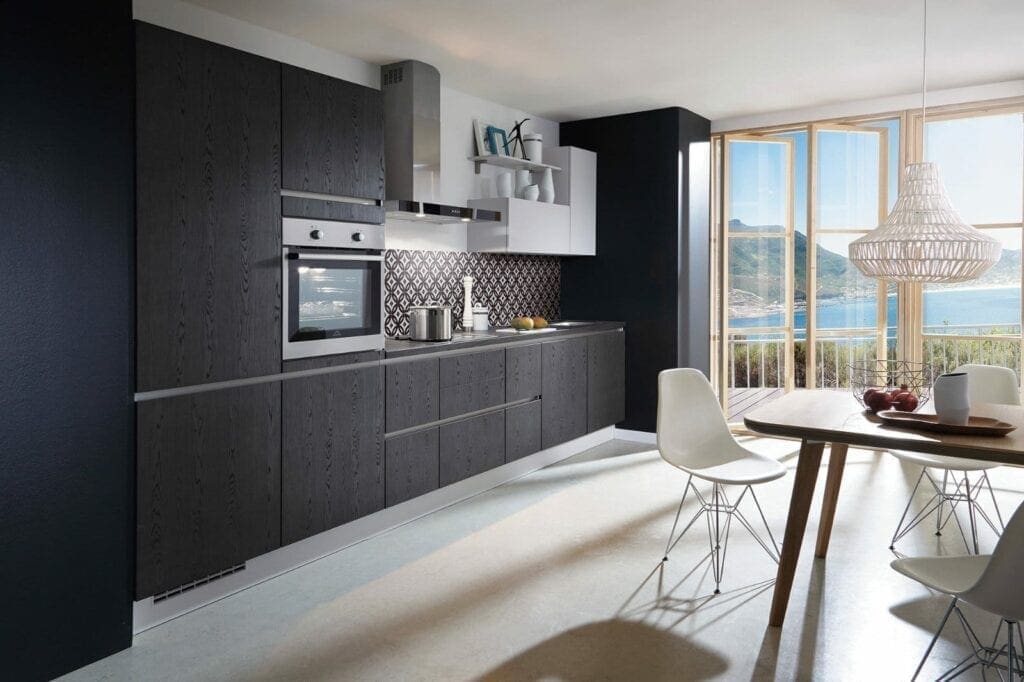 2) Kitchen Planning: Get online and go shopping!
The first port of call for many people when shopping for visual ideas and inspiration is 'Google Images.' Entering a product search term gives an immediate indication of available options, including brands, colours, and styles. The internet offers a quick and easy means for learning and forming opinions. Following this, Pinterest is an excellent tool for 'bookmarking' favourite visuals, along with the websites they came from so you can easily revisit later. This stage of exploring kitchen design ideas should be lots of fun. The more you explore, the more you will also begin to hone down your preferred kitchen look and styles. Saving magazine clippings and Pinterest boards to later share with a kitchen designer is a great way of helping them understand your ideas, or else exactly what you want for your kitchen.
3) Kitchen Planning: Determine your kitchen design 'must haves'
As you explore kitchen options you will likely discover some furniture items or kitchen products that you feel you simply have to have! This might be a kitchen island, a range cooker, or a specific kitchen colour tone. Usually people's 'must have' list contains functional items as well as items than enrich the kitchens look. Examples of this are appliances such as a washer/dryer, dishwasher, or microwave, all of which enrich personal use and enjoyment of the kitchen. You should make a note of your 'must have' items to share with a designer so they can work them into your kitchen design from the start.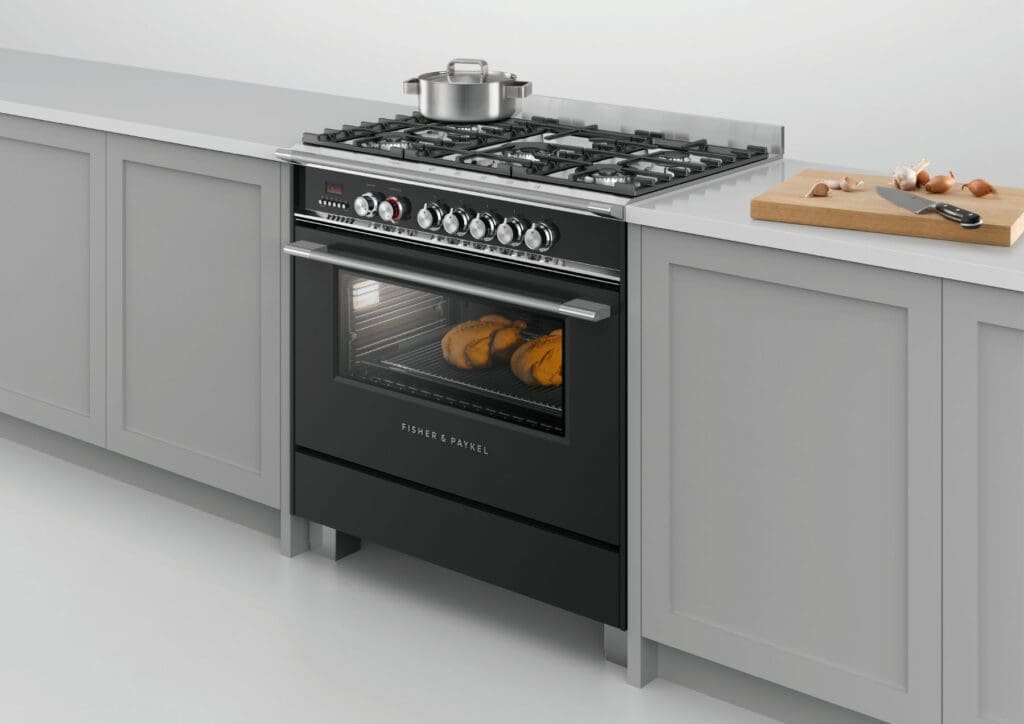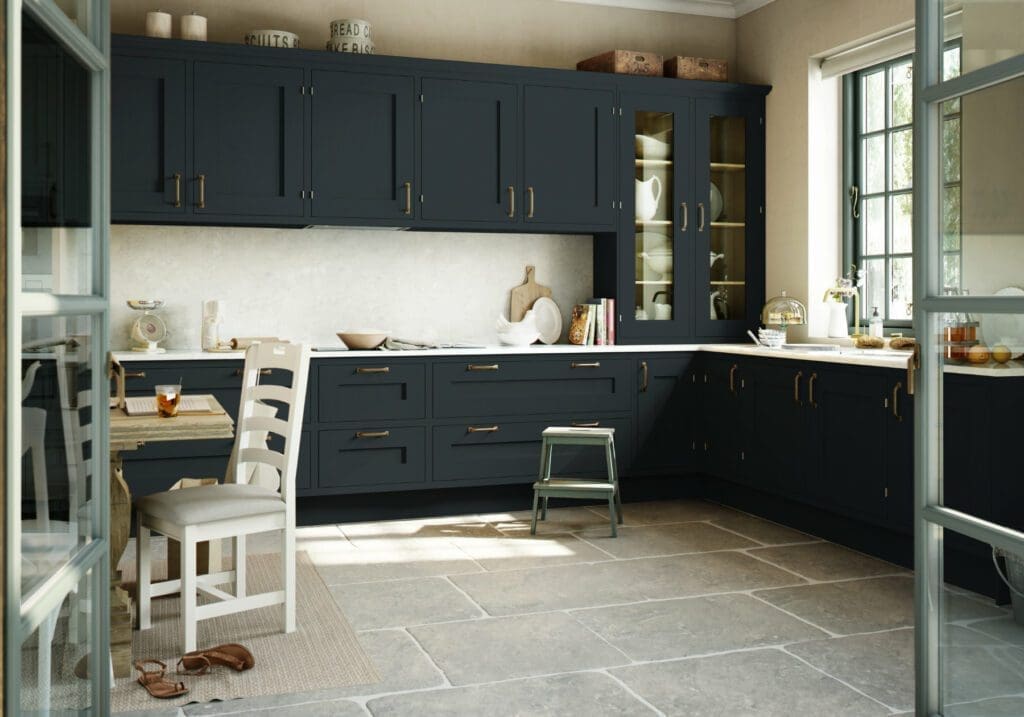 4) Kitchen Planning: Agree your kitchen budget
Determining your budget is a crucial aspect of planning your new kitchen, especially if your kitchen is part of a larger building project. If this is the case then be sure to budget for all necessary works, and once set, stick to it!
When meeting with a kitchen designer it is helpful on both parts to be honest about your budget. It allows a designer to explore all feasible options and produce a kitchen design that meets your specification, whilst also affordable. If a designer understands where you place the most value within a kitchen they can focus attention here. For example, you won't need advanced functionality, top of the range appliances if you don't like cooking. In this situation a lower grade of appliances would perfectly satisfy your needs and uses. Similarly, a splash rail and panel rather than full glass splashback is a less expensive option, as is open shelving which requires fewer units, or else choosing a less expensive kitchen finish material. Be frank with your designer about your budget and ideas, and they can talk you through all feasible options to suit both your needs and your finances.
5) Kitchen Planning: Shop around for a reputable kitchen company
Your kitchen is a big and often costly commitment so finding the right company to supply and fit it is essential. Many clients find their supplier after seeing a neighbour, friend, or relative's finished kitchen. Having personally seen the end-result, along with the opportunity for first-hand feedback is a massive source of reassurance. Word of mouth is powerful because people usually trust the opinion and judgement of someone they know. In conjunction with this, magazines and the internet can prove helpful too. The latter should offer an instant means for finding reviews on a company. These let potential buyers know what other people experienced, and what to expect. An absence of any reviews should trigger alarm bells, or at least further investigation, as it often suggests a company has had all reviews removed from the public domain. This can seem a better alternative to leaving negative comments online.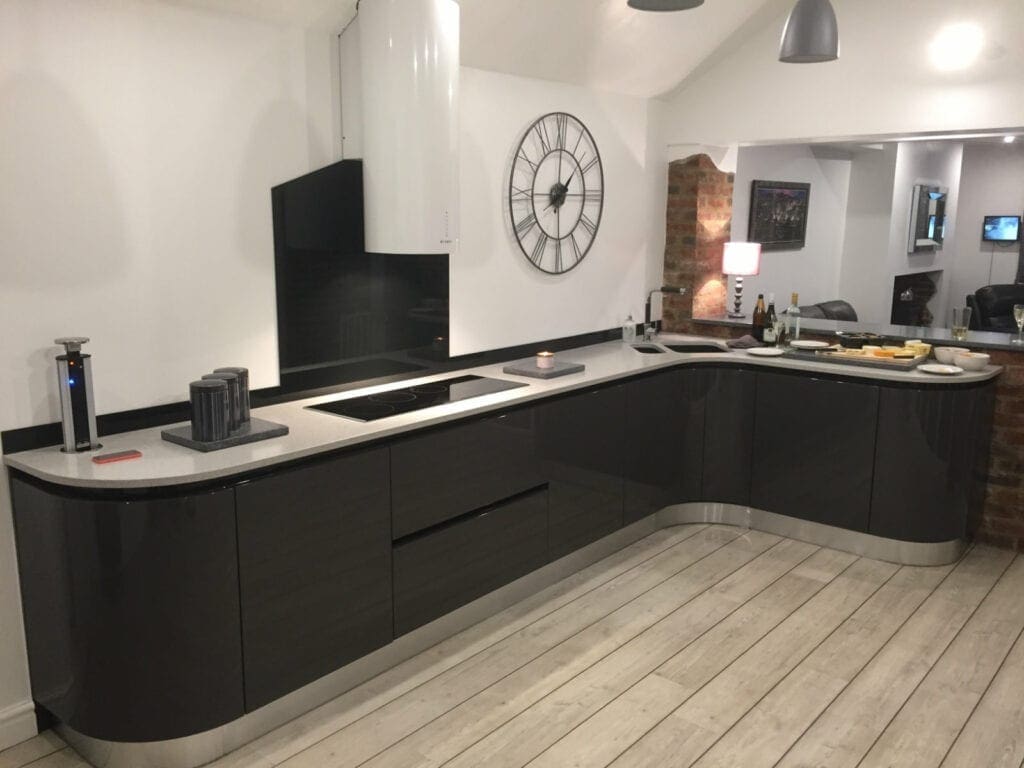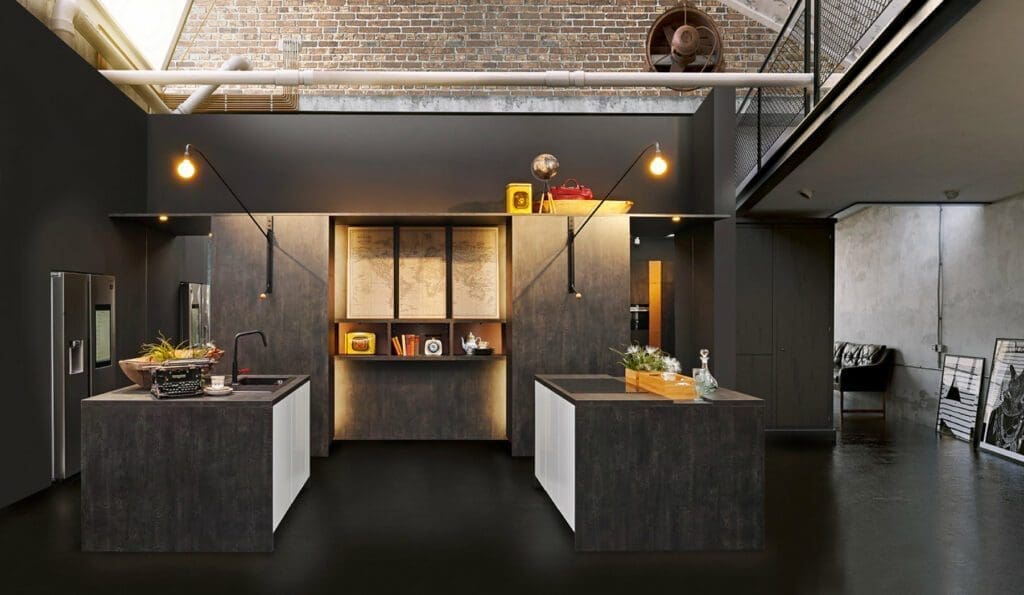 6) Kitchen Planning: Use a professional kitchen designer
Many people make use of online kitchen planner tools. These can be a good starting point but simply don't compare to the eye and skill of a professional kitchen designer. Be open with a designer and they should quickly and easily be able to work through your ideas with you. If they understand where you place value within a kitchen they can reflect this within your design and include all specified items within an efficient kitchen layout. At the same time, a good designer will advise on anything that won't work, and why.
Designers often must suggest alternative and better ways for doing things, which you might not have thought of yourself. Their skill and extensive product knowledge should easily save you a lot of time, research and legwork. They will also generate beautiful images of what your new kitchen would look like! Another advantage is that in many cases the kitchen design work is free of charge and there is no obligation to buy. This means you can receive as much help with your design as you want or need yet won't lose out financially if for any reason you don't wish to proceed.
7) Kitchen Planning: Supply-only or full kitchen installation service
One of the decisions you will have to make is whether your kitchen company will fit your kitchen, as well as supply it. The advantage of your kitchen company carrying out the installation is that they will undertake the entire project. An appointed Project Manager will provide a one-stop point of contact to oversee the fit and also schedule all associated works on your behalf. This includes worktop, glass, a plumber, electrician, etc. Having the kitchen company install your kitchen rather than an independent builder is not usually more expensive but has several advantages. If anything should go wrong during the fit such as damage to furniture items, these would be replaced and fixed at the company's cost. Should an independent fitter cause damage in the same situation then your kitchen company probably won't be liable for the cost of repair and replacements. Such circumstances risk souring a relationship with a fitter, whilst still leaving you to cover the additional costs for damage.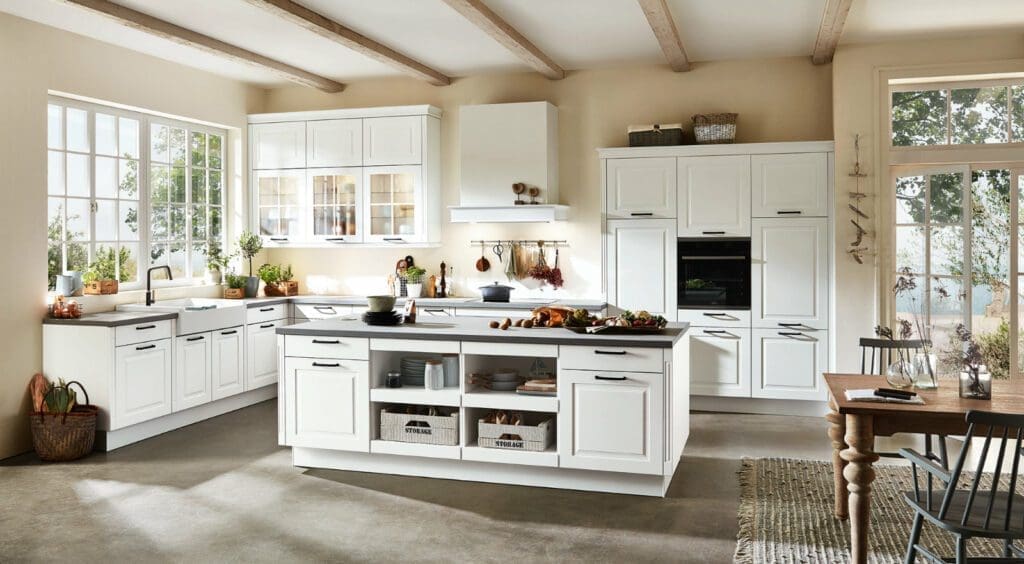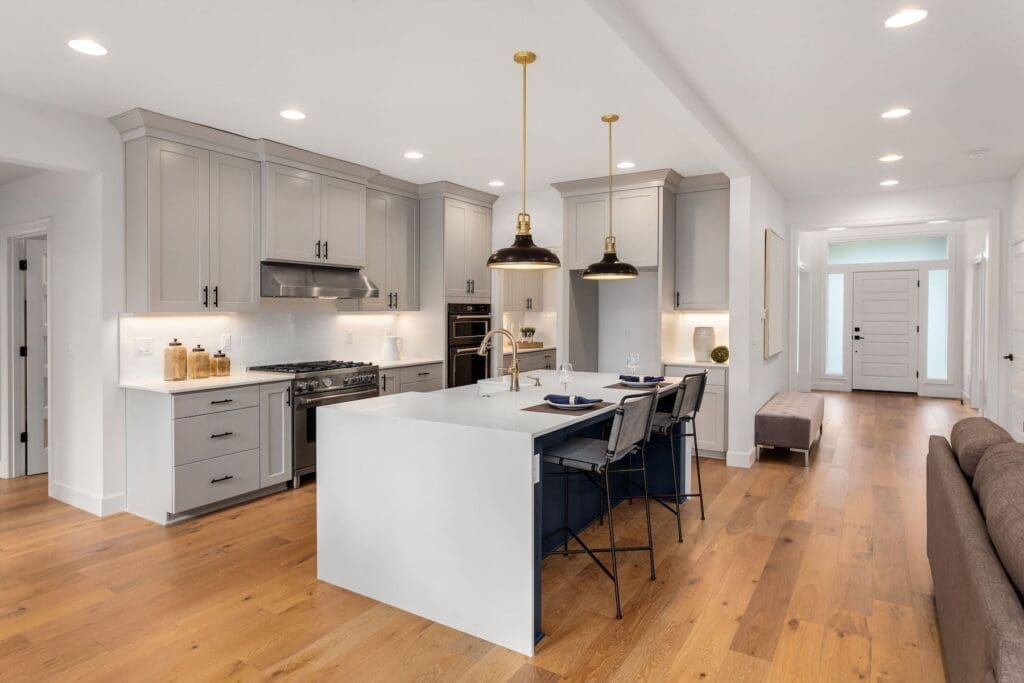 8) Kitchen Planning: Only place your kitchen order when comfortable
Only commit to buy your kitchen when your order is as you want it, and you fully understand everything that is in it. Up until this point you should be able to change and modify your kitchen design as many times as you require. Your kitchen confirmation should be fully transparent but always check it carefully. You should understand exactly what is, and isn't, included within your order. For example, if the service you have agreed includes kitchen removal works, electrical works or plumbing this should be clearly stated; if something isn't specified then don't just assume it is included.
9) Kitchen Planning: Make preparations for the fitting
Ahead of the fitting, ensure your kitchen company fully explains what will happen during this time. Knowing what to expect will help you prepare, as well as ease any concerns or anxiety. Whilst kitchen companies try and keep the fitting time and disruption to a minimal it is inevitable that there will be some interruption to your usual routine. Usually this means a period during which cooking or using a washing machine won't be possible. Some people prepare for this by ensuring an accessible microwave for easy cook meals. Alternatively, this time is used for visiting friends and family for dinners, dining out, takeaways, or even holidaying away from home.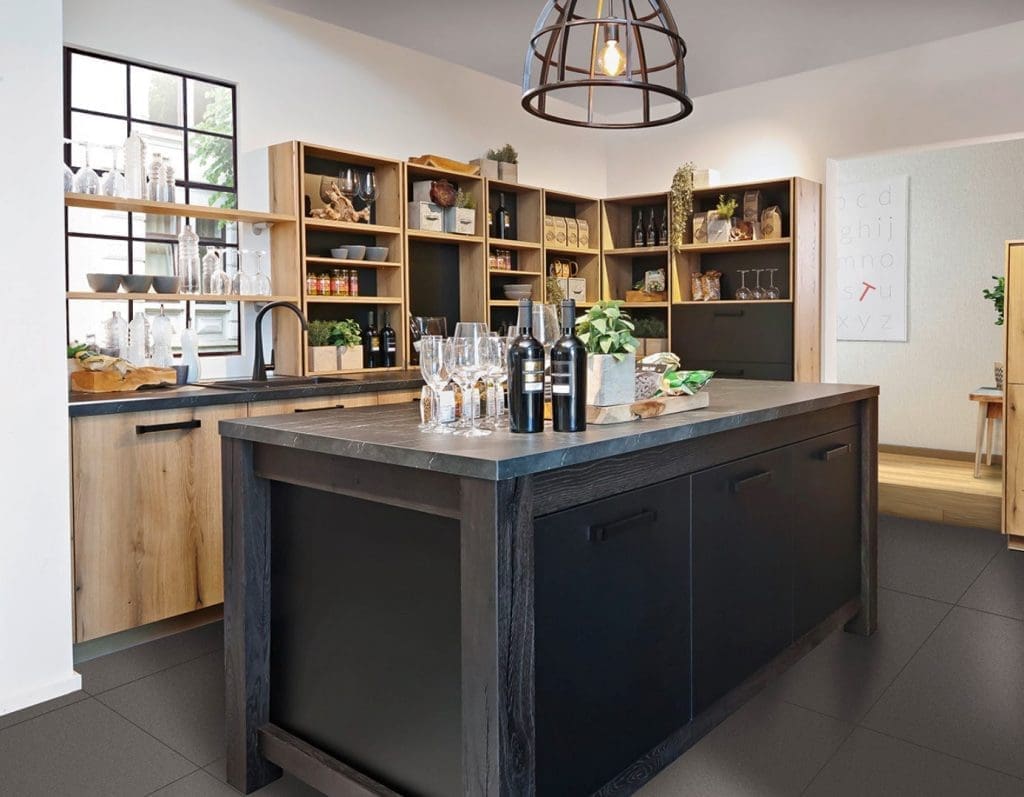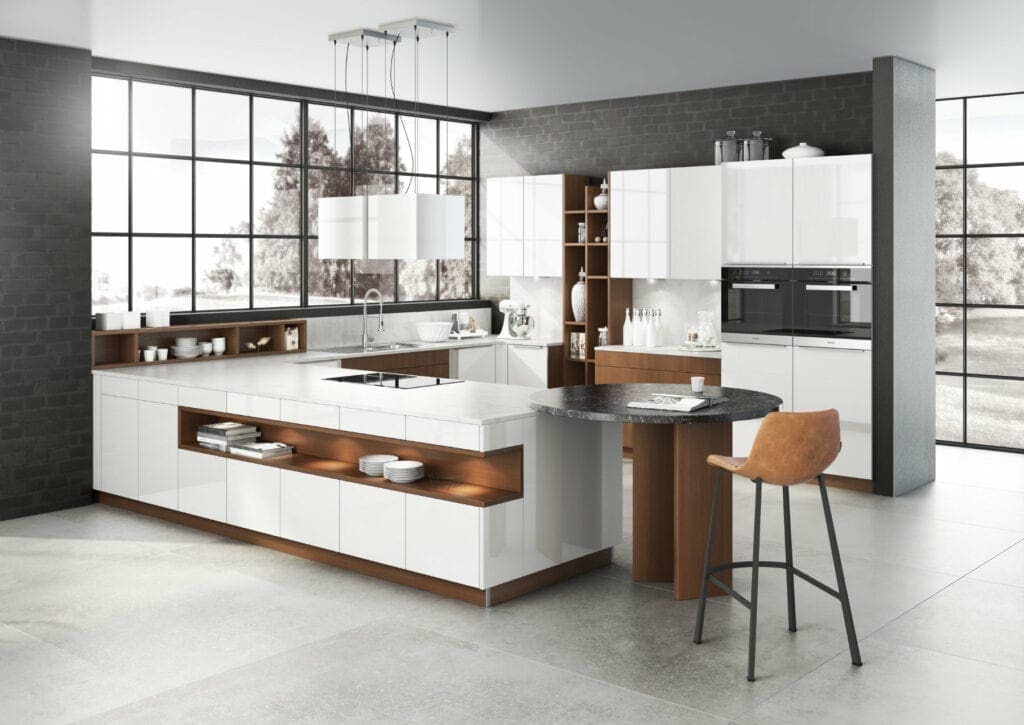 10) Kitchen Planning: Add the finishing touches…and finally enjoy!
It is a highly anticipated and enjoyable moment when you can finally peel the protective film from your brand new units and use your kitchen for the first time! Following this, choosing your finishing touches should also be a pleasure for you. It is these final additions that will complete the transformation of the kitchen you once imagined, into a tangible reality for your home. The finishing touches will bring life to your kitchen, but should also reflect your life, making it feel like home to you. This might be colour schemes, accents, or a specific kitchen theme, chosen to reflect your individual style. Achieve this and you will be able to take pride and continued enjoyment of your new kitchen for many years to come!