It is no secret that kitchen islands are the most sought after kitchen feature within modern kitchen design. Aside from a beautiful look this is largely due to their practical, efficient, and multi-purpose nature. This affords homeowners the winning combination of luxury together with ease of use. Whether incorporating just one, or else a combination of the following features, here are 10 reasons why kitchen islands prove such a popular choice for the home:-
1. Kitchen islands look great!
The simple fact is that a well-designed and well-proportioned kitchen island creates a stunning kitchen look! Walk into a kitchen containing an island, and the visual impact is both strong and instant; they usually feel very welcoming too. Whilst chic in a matching finish, kitchen islands are frequently incorporated in a colour and finish that contrasts the remaining kitchen units. This makes them stand out as a prominent feature. Where desired it can also break up the uniformity of a singular kitchen colour, bringing a new dynamic to the kitchen's overall look.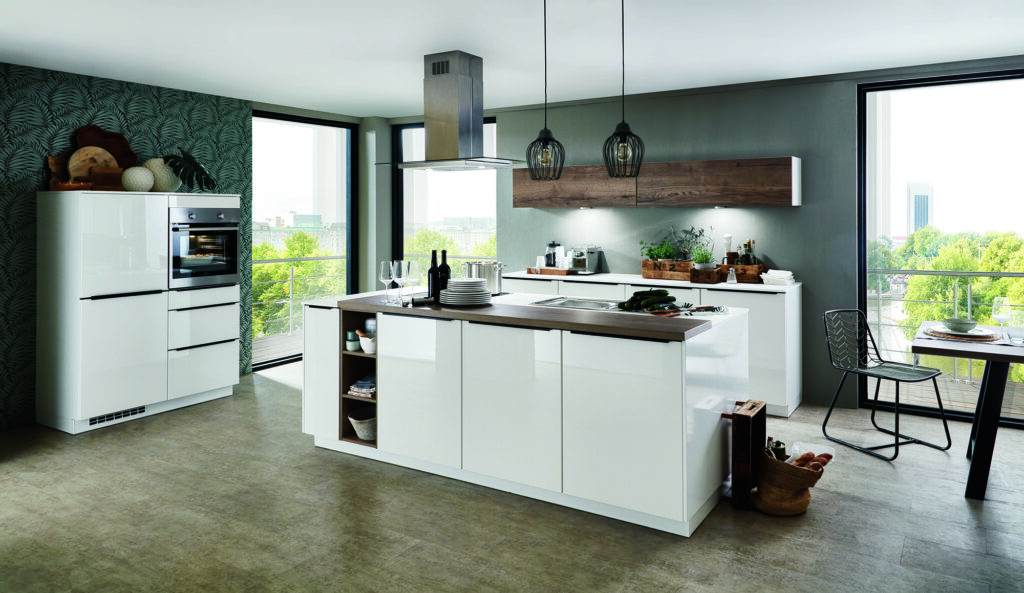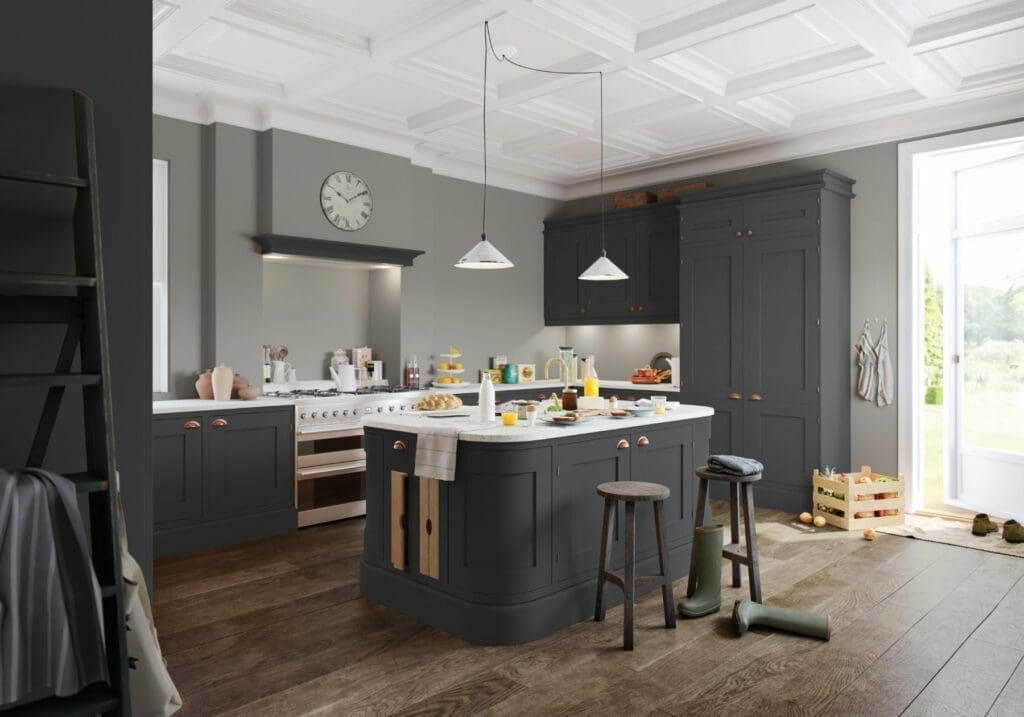 2) Kitchen islands create an efficient layout
Kitchen islands are usually located adjacent, or opposite to, another run of units and together create an efficient workflow, similar to that of a galley kitchen. Of course, it depends how you want to use your kitchen island, but your appliances can be fitted within both the island as well as back run of units as preferred, helping establish separate kitchen work zones. As well as highly practical for preparing and cooking food, this arrangement is sociable, yet also acts as a barrier to keep anyone not cooking at a safe distance on the other side of the island.
3. Integrated appliances for kitchen islands
As mentioned above kitchen islands can become part of an efficient kitchen layout; this includes space for storing and cooking foods. For example, many islands include integrated wine coolers, ovens, fridges or dishwashers, whilst their surfaces often feature hobs and downdraft extractors. Alternatively, some kitchen islands have overhead extractors; all of these appliances for kitchen islands help facilitate kitchen use, whilst saving on space elsewhere in the kitchen.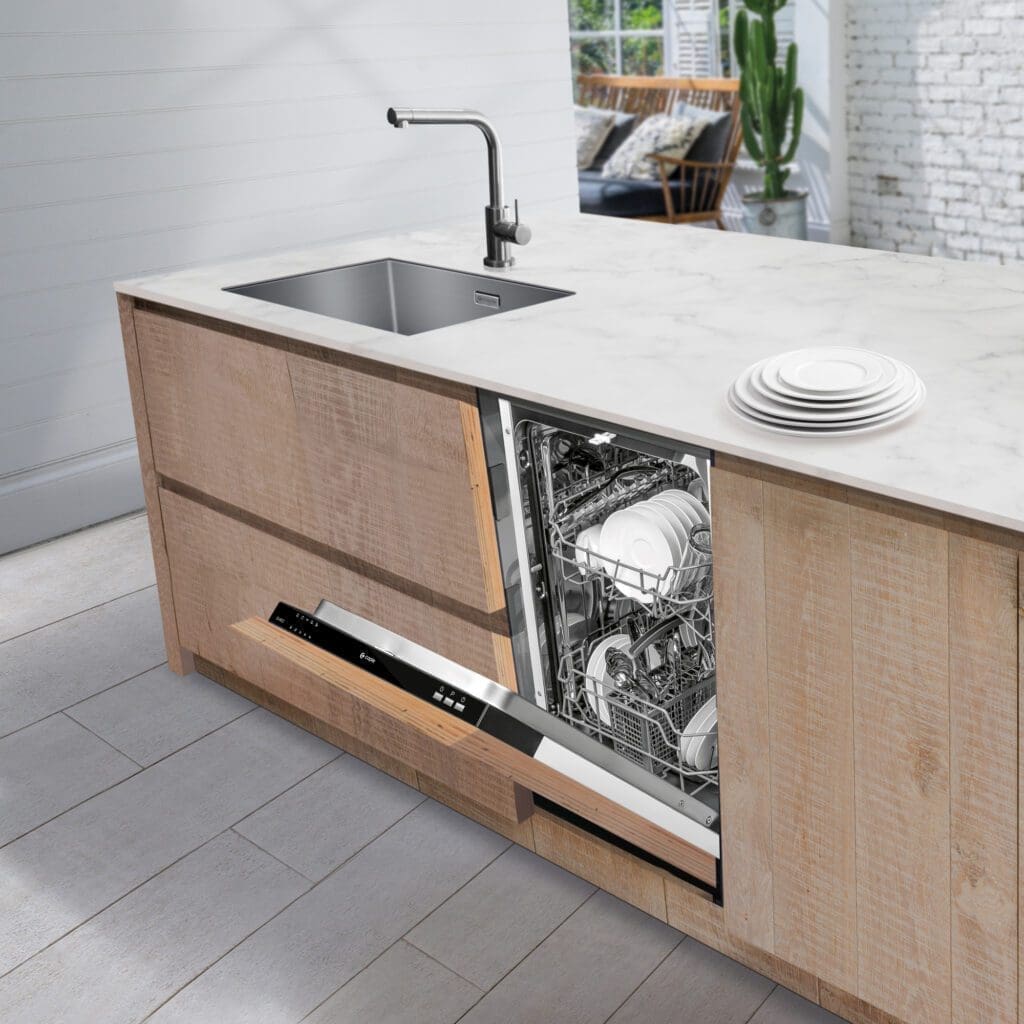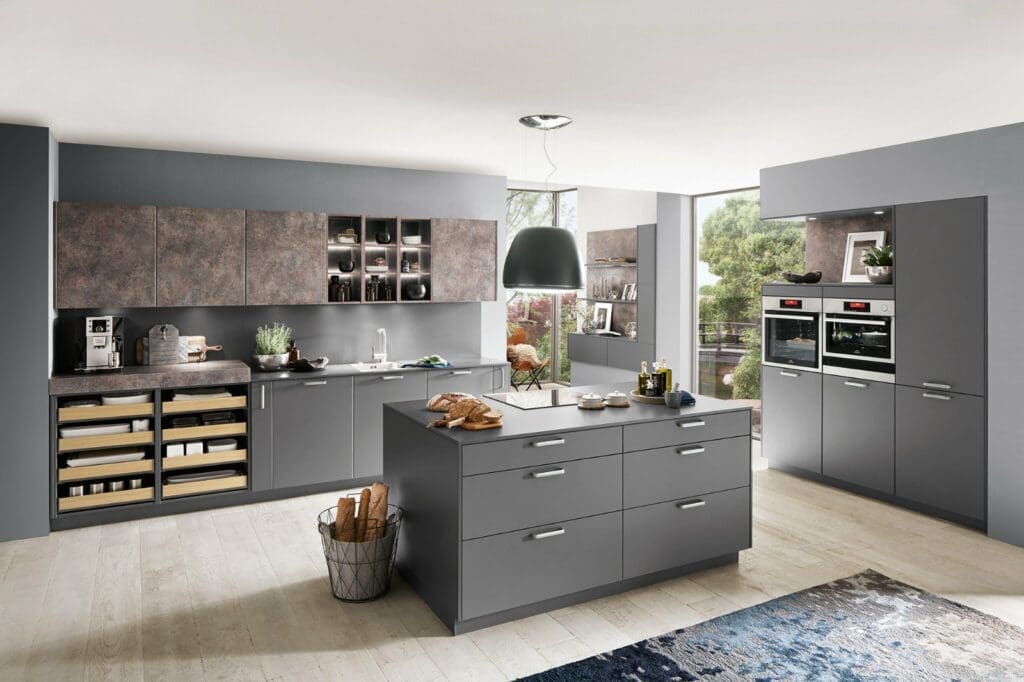 4. Kitchen Island storage
One of the many benefits of a kitchen island is the additional storage space they can provide. Whether in the form of cupboards, wide pan drawers, pull out bins, or reduced width units, there is a range of kitchen island storage solutions, both large and small, which can maximise on any kitchen island spac
5. Kitchen Island seating
If space is limited, and there's no room for both an island as well as separate dining table, then kitchen islands can create a great alternative seating area. If this seating is in addition to a separate dining table, then islands frequently create a more casual eating space, giving you the choice of where to eat dinner! These also double up as great spaces at which to work, help with homework, or simply enjoy a glass of wine at the end of a long day! And if a recessed seating area within the island will cost you too much space, a worktop breakfast bar overhang at one or more ends of the island is a great alternative, whilst still allowing for bar stools to be stored neatly underneath when not in use.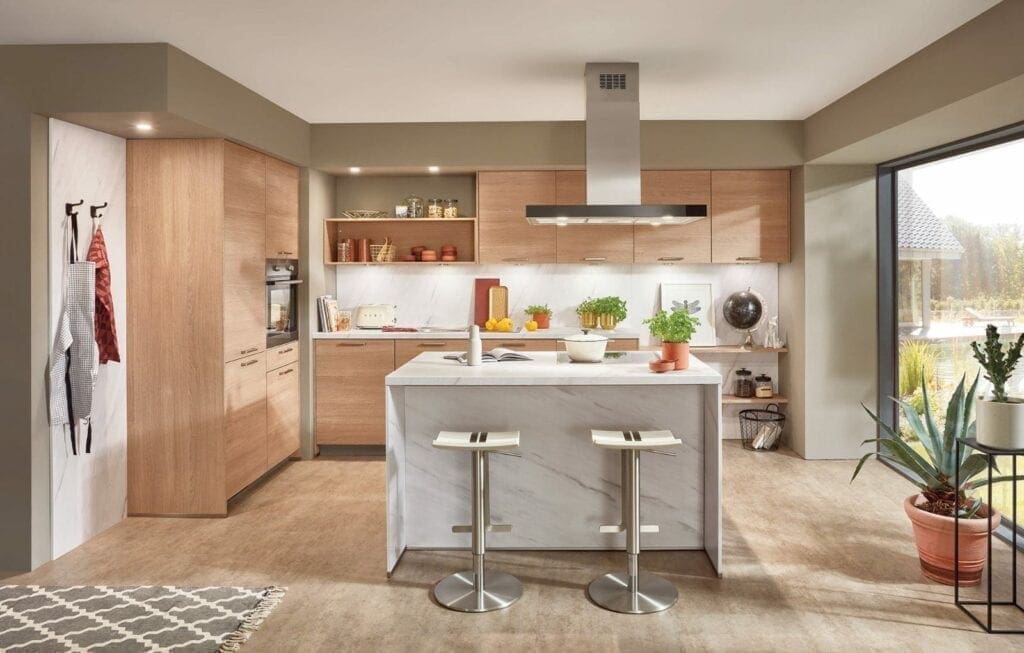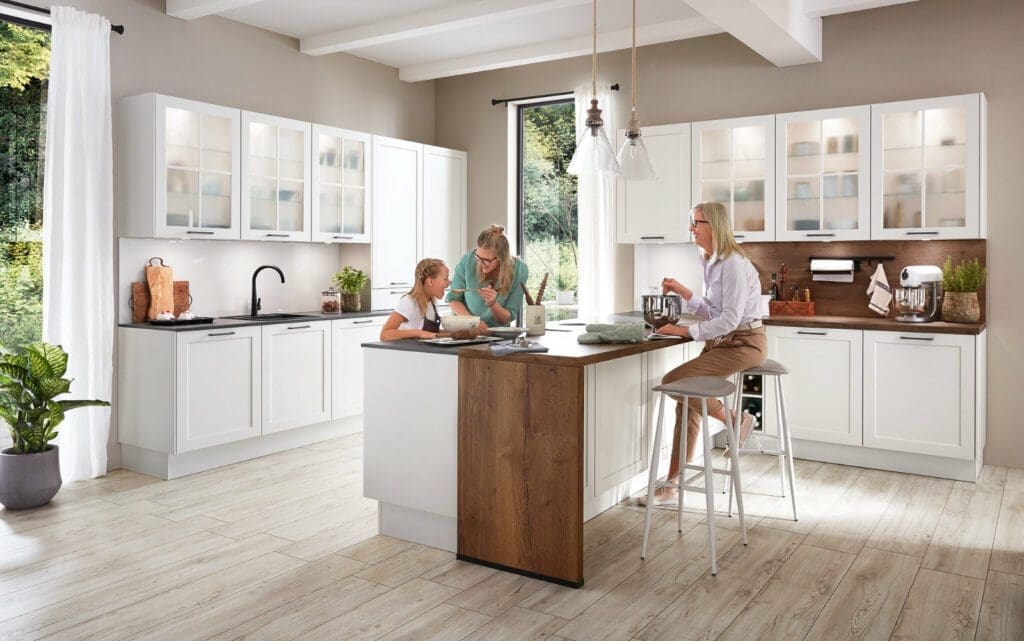 6. A place for gathering with family and friends
As mentioned above, a kitchen island with seating fulfils a logistical kitchen need. But as well as providing somewhere to sit, kitchen islands also create a very social setting. Often becoming the main hub of the home, islands create more space in which families can gather and spend time together, forging those all-important family relationships. So, whether it's engaging with a loved one whilst preparing a meal, or families uniting for dinner, islands offer the means for much social engagement.
7) Kitchen islands provide increased worktop space
Whether for preparing meals, helping with homework, or for dining, kitchen islands offer the benefit of extra worktop space within a kitchen. This additional space is practical, often representing a brighter and more comfortable surface at which to work at or prepare meals. Islands also usually enable more space for completing different tasks at the same time within the kitchen. For example, mums or dads can prepare dinner whilst ensuring their children complete homework at the far side of the island!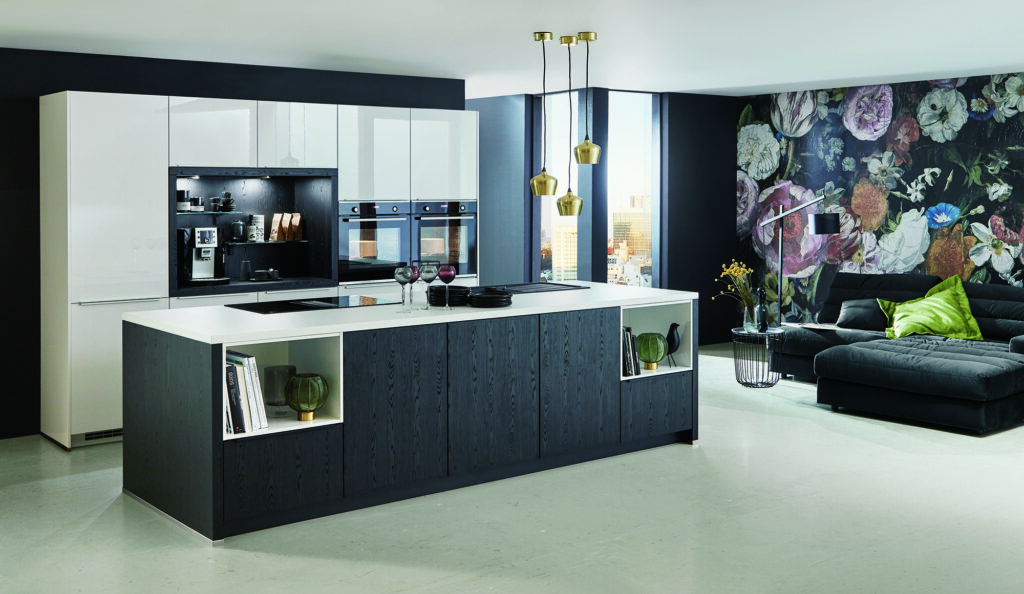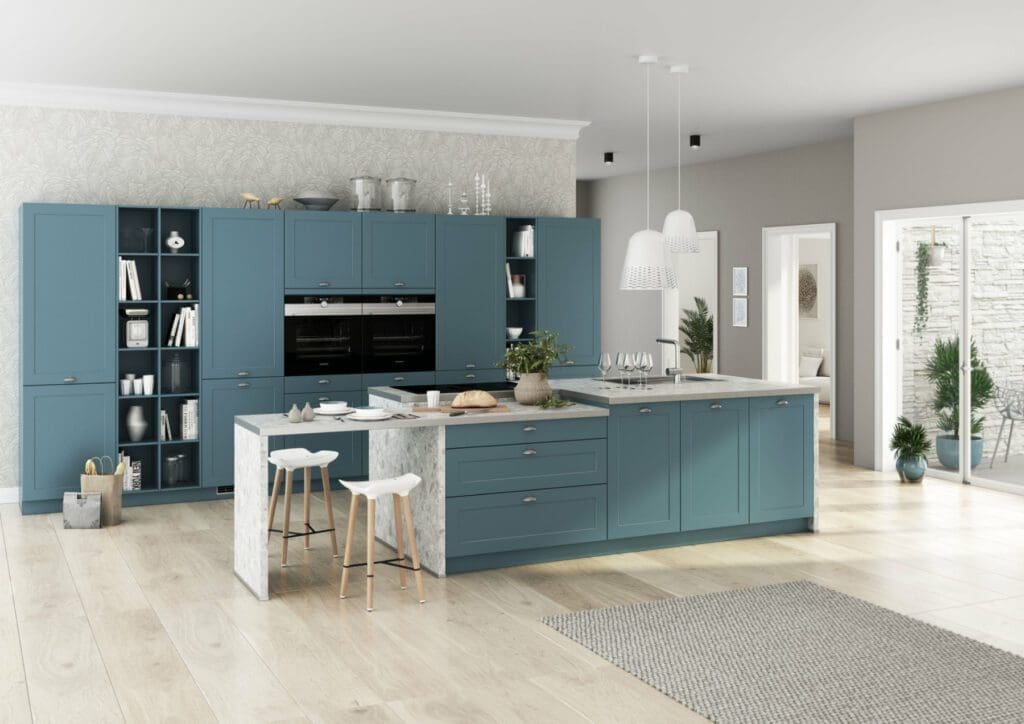 8. Kitchen islands create a physical room divide
Whilst not essential, many homeowners appreciate islands in an open plan kitchen and living room setting where they create a physical separation between the kitchen and dining/living room. This distinction is useful for firmly establishing the open space as two separate sites or zones; one for working or cooking, and the other for relaxing. Similary, where space permits your island could be broken into two separate heights, such as a breakfast bar on one end, and a dropped down table at the other.
9. Kitchen islands can blend unsightly elements
Kitchen spaces sometimes contain posts or pillars that cannot be removed (without incurring great expense) because they are offering structural support. But these are not always visually appealing, or to the taste of homeowners. In such situations, and location dependent, they can be integrated within the structure of a kitchen island to make their appearance less conspicuous.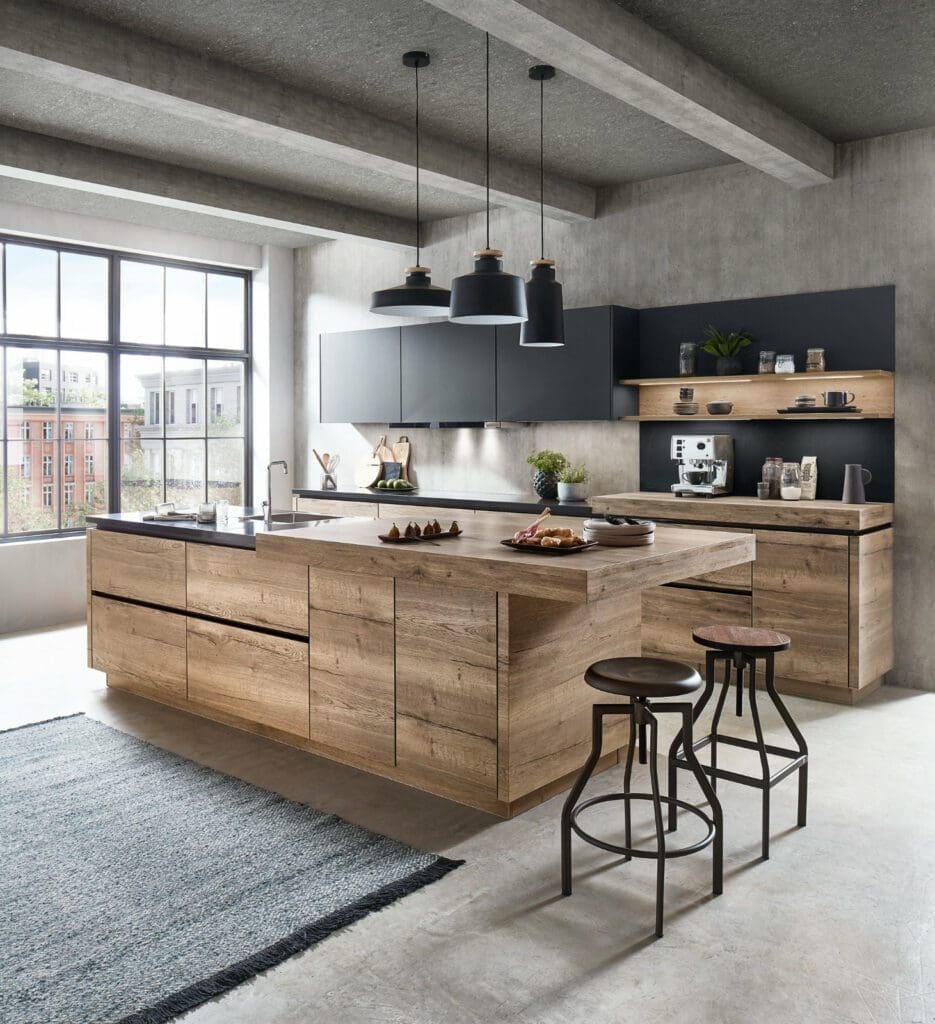 10. Islands can help keep a kitchen tidier!
If you have invested in a kitchen island design for your home then it is likely you will take pride in this and want to keep it clean and tidy. Kitchen islands are ideal for achieving a clutter-free kitchen look by their very nature as efficient space savers! With neatly integrated appliances combined with the additional storage they provide, they easily ensure there is a place for every kitchen pot, pan and accessory…and therefore no excuse not to keep everything in its place!
For further information on kitchen islands and how to make an island work for you and your home, please Contact us.