Benefits of a Minimalist Kitchen with Clean Lines
Minimalist kitchens appeal for their sleek, streamlined and clutter-free look, and one of the terms often used in reference to the is 'clean lines,' and/or a 'flowing' kitchen look. But if you are new to kitchen planning it might not be immediately clear what this means, or more importantly, the benefits that clean lines can bring to a minimalist kitchen in respect of both looks and function…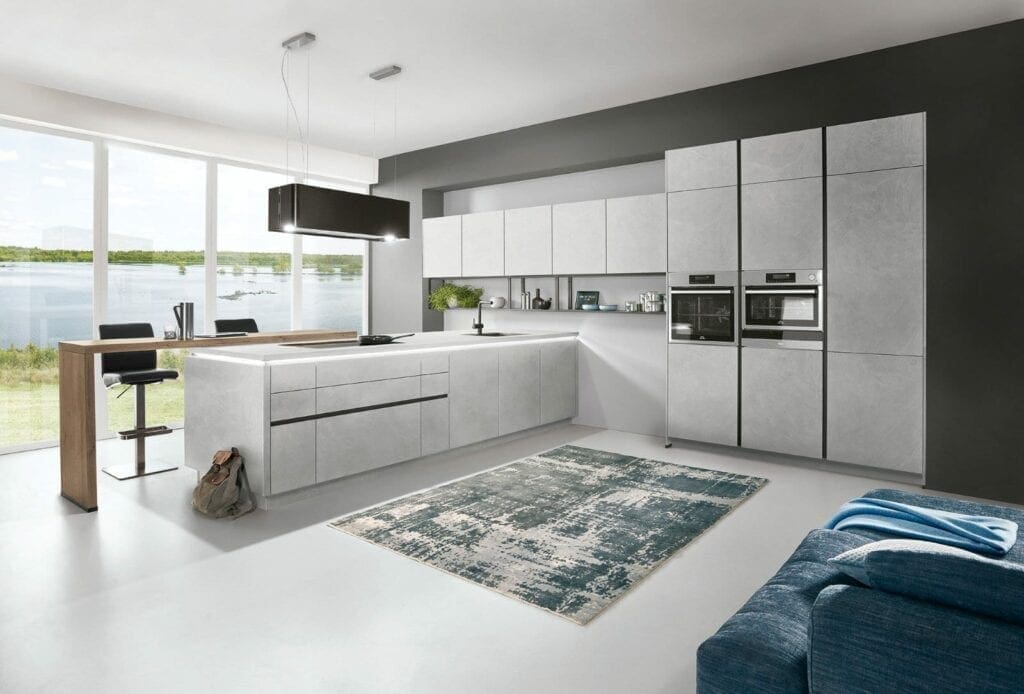 What are clean lines within a minimalist kitchen?
This phrase typically refers to a run of kitchen units where the arrangement, dimensions and finish are the exact same, so all units line up in a straight and seamless fashion. The doors and drawers are perfectly aligned, and this smooth and even finish creates an uninterrupted or 'flowing' look. Essentially, this styling is very clean and minimalist, and that which is not needed is not present, or else is removed from sight.
Handleless Minimalist Kitchens
Adopting the ethos that 'less is more,' minimalist kitchen designs tend to favour a handleless kitchen finish, a limited colour palette, and integrated appliances with unfussy facades. In many cases, and where possible, the units will employ symmetry, achieving proportion and balance. The end result is typically a modern or contemporary kitchen look. But the same minimalist principles can certainly be applied within traditional kitchens too and provide the same benefits. The benefits of a kitchen incorporating clean lines are as follows: –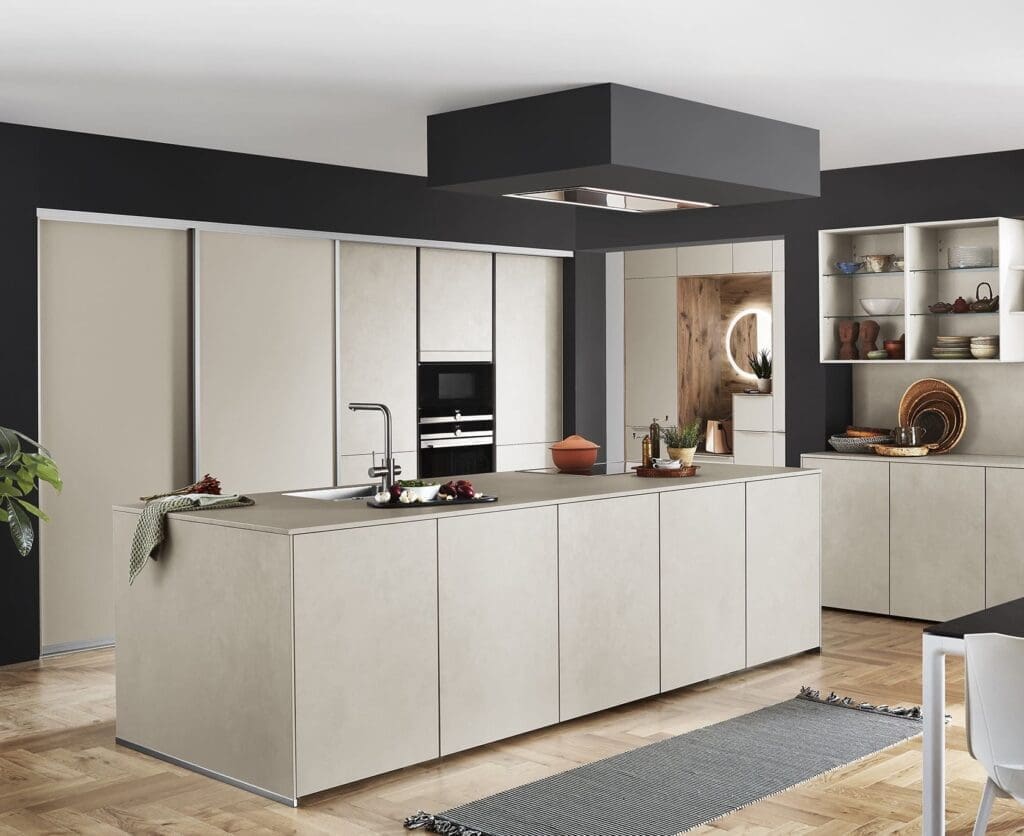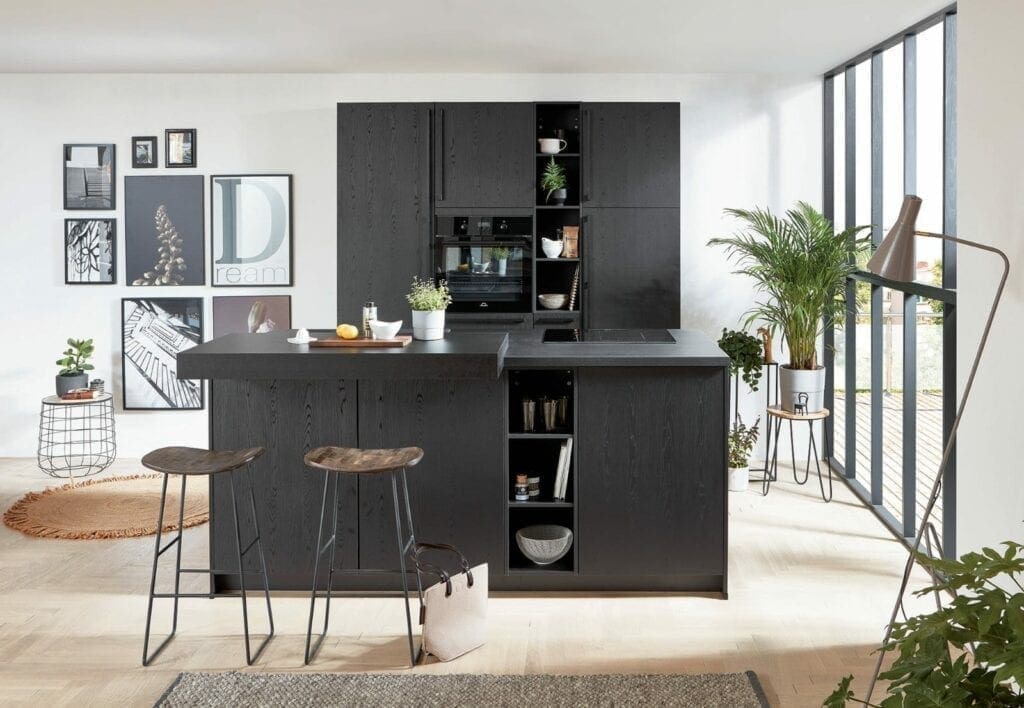 Minimalist kitchens highlight a beautiful colour palette
Minimalist kitchens are entirely harmonious with a clean kitchen colour palette. 'Unfussy' is key to the success of this style so the less 'busy' a colour palette, the better for achieving simple elegance.
Clean colours such as white or pale grey are ideal for a fresh and beautiful look. Alternatively, a rich and elegant dark tone can also show off a kitchen's stunning design, including those carefully engineered clean kitchen lines.
A minimalist kitchen design makes a space seem bigger and brighter
A minimalist look with clean lines can impact how we perceive a room's size. Within a kitchen design, they can enhance the look by creating an added sense of height or depth. This might be the inclusion of streamlined tall cupboards, making a room seem taller. Alternatively, a continuous run of identical units might make a room look longer. Combined with the uncluttered worktops, walls and shelving that storage options easily allow, the lack of 'stuff' upon surfaces will easily make a room seem both bigger and brighter than it really is.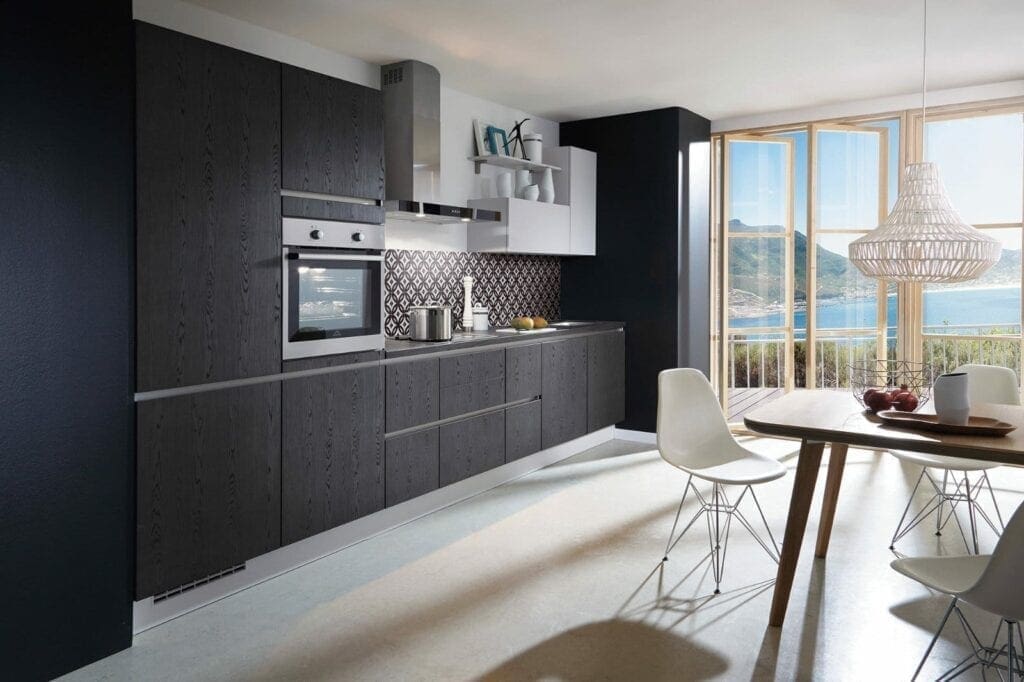 Clean lines make a kitchen more user-friendly
Clean lines can make a kitchen more user-friendly and functional. An example of this is that a lack of door handles mean you can't bang your hip or snag your jumper as you brush past kitchen base units. A lack of handles also makes your kitchen easier to clean. Similarly, there is more 'free' preparation space for working at without a microwave or utensil pots cluttering your worktop. And simpler controls and dials on appliances make their use much easier and more accurate.
Minimalist kitchens allow kitchen features to stand out
Be it a richly textured kitchen door finish, a beautiful marbled worktop, or else a vibrant splashback colour tone, if you have included a 'feature piece' within your kitchen design then you want this to stand out! A minimalist kitchen with clean lines and a clear surface area will ensure this can happen, as there is nothing to compete with, and detract from your kitchen's intended focal point.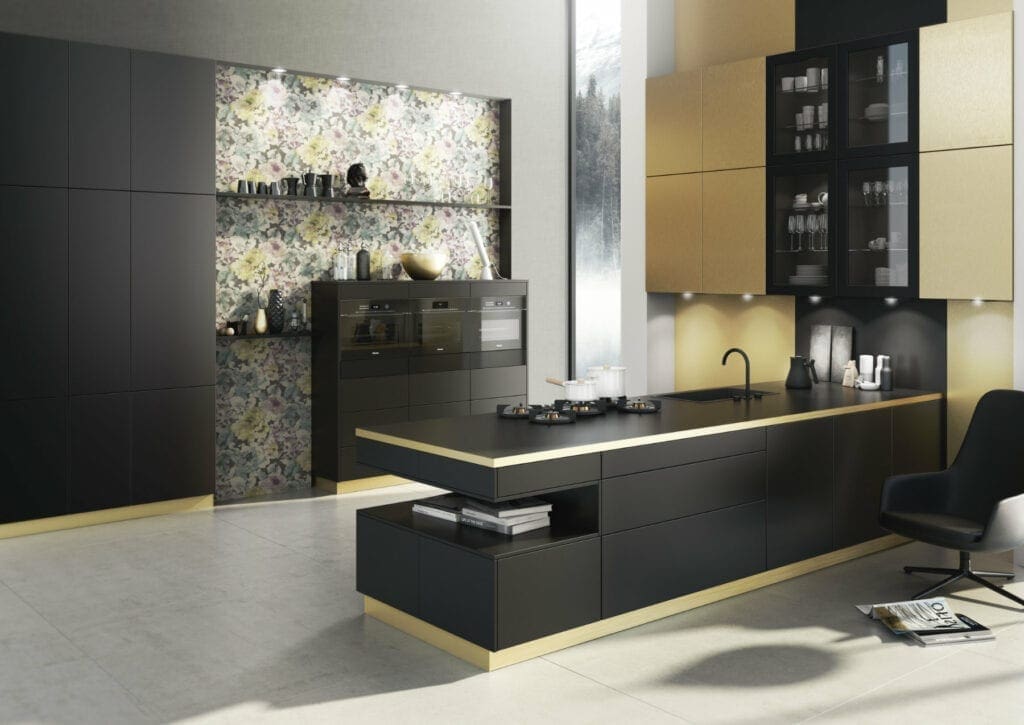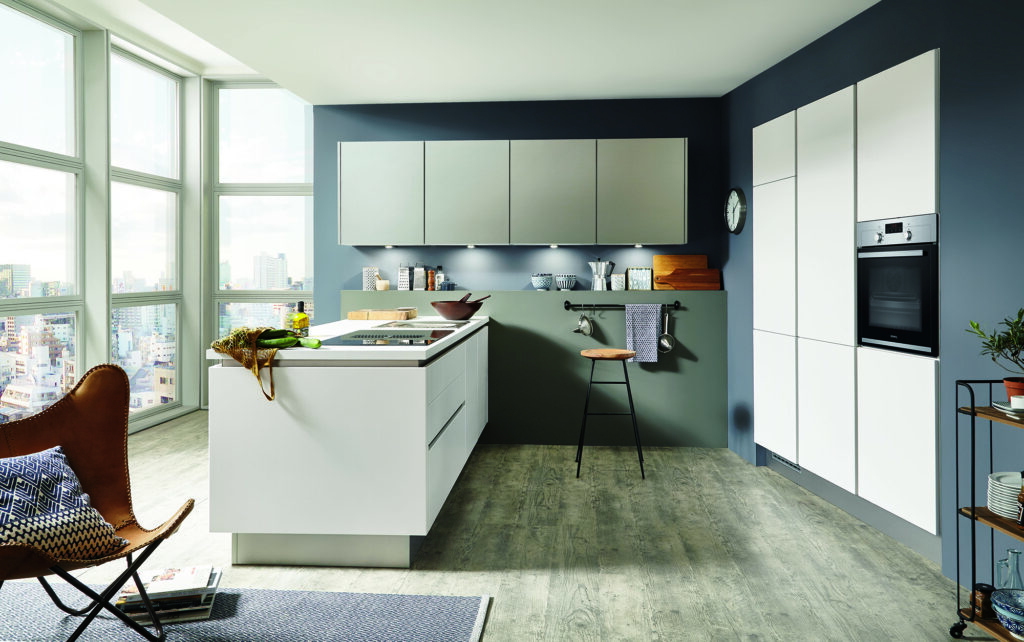 Integrated appliances enhance a seamless look
Helping effect the minimalist kitchen look, appliances can integrate seamlessly with a kitchen furniture's clean lines. In fact, appliances are increasingly being redesigned to exact a flawless fit. This includes ovens with slimmer than ever door profiles, and induction hobs which can be fully integrated, so they are entirely flush with worktops. Integrated microwaves save space on a worktop and avoid spoiling the clean look. And a discreet extractor could be incorporated above an island, or else hidden from view entirely with a model such as the downdraft extractor.
Storage for Minimalist Kitchens
Minimalist kitchens exude an uncluttered and tidy kitchen appearance. But without sufficient storage space in a kitchen, this look would be extremely difficult to maintain. So minimalist kitchens are always very carefully designed to maximise space and ensure everything within the kitchen has its place so it can be easily tidied from sight when not in use. For example, cutlery inserts, secret drawers and integrated storage racks will each provide a neat home for utensils, knives and spices. This means they won't clutter up a worktop and spoil a kitchen's look.
Similarly, sophisticated storage systems such as le mans corner units, carousels and larder pull outs offer excellent use of kitchen space. This includes tandem or swivel pull-outs, integrated rails, and shelving on the inside of cupboard doors. These options can be especially useful for tall items such as cereal boxes or luxury cooking oil bottles. Similarly, rather than hanging above a cooker, saucepans, as well as small appliances such as mixers and bread makers, can fit comfortably in pan drawers and cupboards. This makes them very easy to see and access, whilst ensuring they don't interrupt the clean lines of a beautiful, minimalist kitchen design.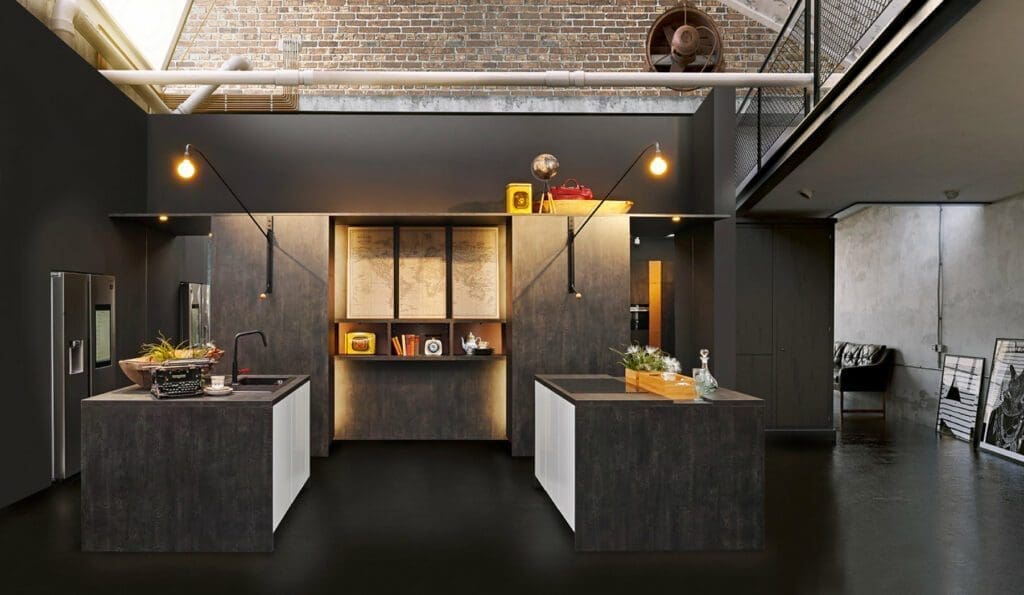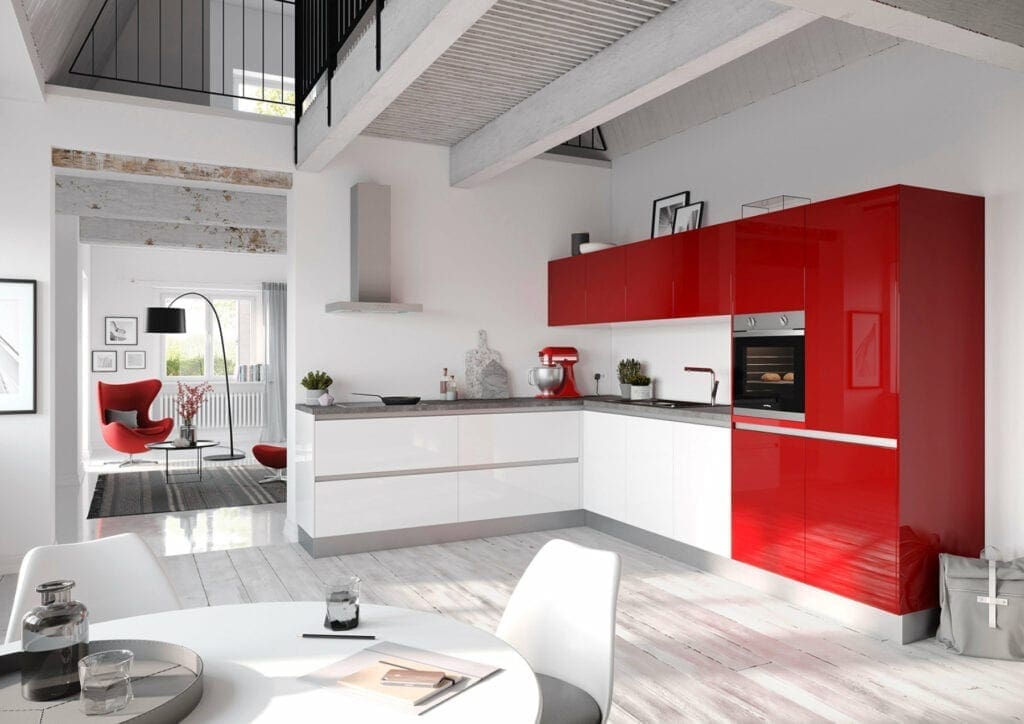 Is A Minimalist Kitchen For You?
In terms of aesthetics, this is the main appeal of a minimalist kitchen, as its look is sleek and stylish- perfect for modern homes! But more than this, a minimalist kitchen can prove very practical too, helping maximise space and make the most of limited resources. If you're considering a new kitchen design, we recommend you talk to your nearest kitchen expert today, who can work with you on the perfect minimalist kitchen solution for your home.