When it comes to choosing the best kitchen appliances, the many different options can easily seem overwhelming, but what's really important is to decide which appliances would work best for you, your family and your everyday habits and lifestyle! After all, you don't want to install kitchen appliances you thought were essential, but that you end up rarely using. A good kitchen planner will help you plan ideal kitchen appliances for you and your space, ensuring you'll get the most out of them. Here, you can find more on the different kitchen appliances that are available and how you can make the best appliance choices!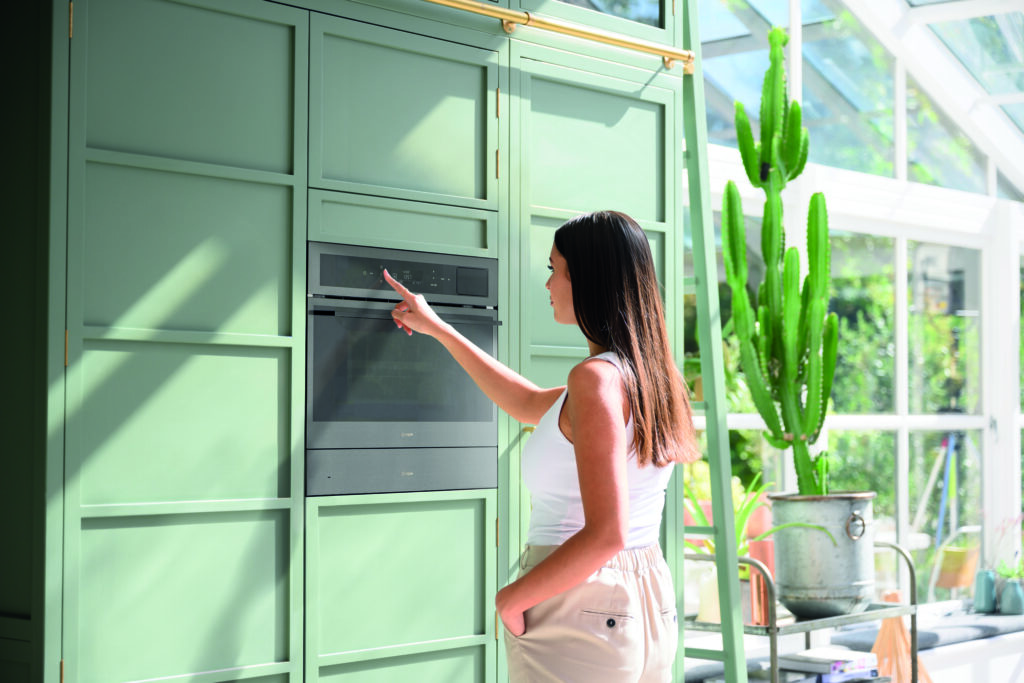 Consider your appliance budget and lifestyle
Before investing in any kitchen appliances, you'll first want to carefully consider which appliances are a good fit for you and your household. A qualified kitchen planner can help you choose appliances that meet your specific needs and advise you on which are luxurious rather than necessary based on your budget and habits. Try to create a realistic budget and stick to it, while also informing your kitchen designer on how much you're willing to spend so that they can adjust their suggestions accordingly.
When picking out appliances for your kitchen, it's crucial to take your household's occupancy and lifestyle into account. For example, a single person would likely have less washing than a family of 5 and so a washing machine with a smaller drum and which uses less energy would suffice. Similarly, if you're someone who doesn't cook often, a good kitchen planner wouldn't advise a top-of-the-line oven with advance cook technology, but rather a simple oven or cooktop with easy to use, minimalist controls.    
Which oven should you choose?
One of the most important decisions you'll make in terms of kitchen appliances is which oven to choose. There are many different cooktops and ovens to choose from, so the choice can easily seem overwhelming. Firstly, you'll want to decide if a stove range or a separate oven and hob are a better fit for your kitchen. A stove that includes both hob and oven can be a good choice if you're an avid cook that tends to use both simultaneously while preparing food. However, these are less common in modern homes and particularly as they require bending to access the oven, which is never good for your back!
A much more popular choice for modern kitchens is a separate hob and wall oven. This is a good option for busy households in which more than one person cooks. If you and another person are often working in the kitchen at the same time, having a separate hob can help ensure that you're not constantly in each other's way! An eye level oven is also safer to use, and you don't have to bend to access it.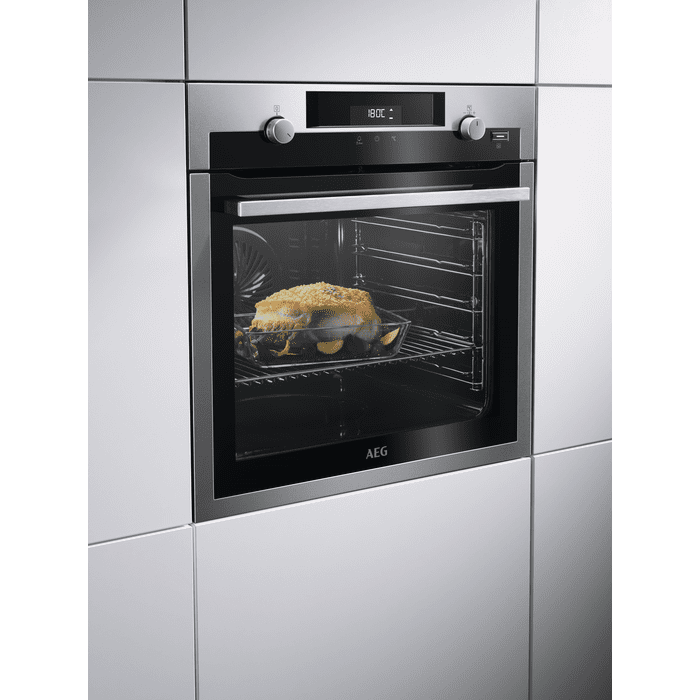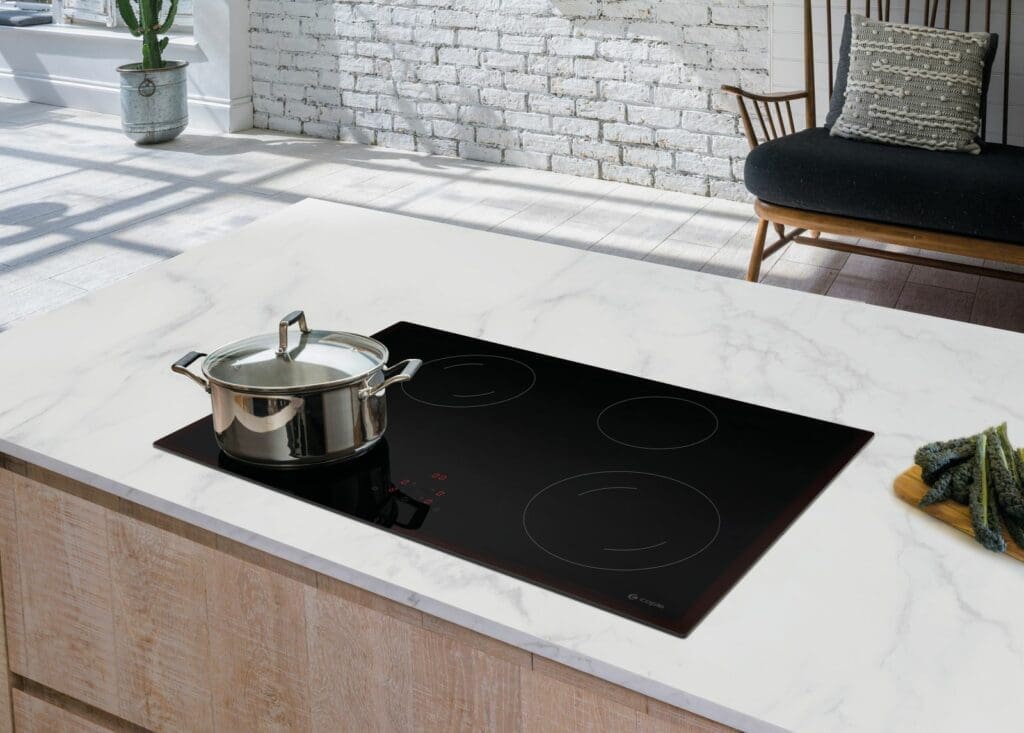 Which hob should you choose?
Next, you'll have to decide which fuel source you want for your hob. There are plenty options, so it comes down to which one best fits your needs and preferences. Ceramic and induction cooktops are both popular choices in modern kitchen designs. Induction cooktops have the benefit of instantly heating your pot or pan while also being energy efficient and safer. This might not be necessary if you only cook occasionally, in which case an electric powered ceramic hob might be suitable.
If you're a frequent and experienced cook, a kitchen planner would likely suggest an induction or gas cooktop, since each provides instant heat and makes cooking more convenient. If you tend to cook simple meals mostly for yourself, a hob with two heating zones will be sufficient. However, if you're cooking is more elaborate or for a larger family, consider investing in a bigger oven and a hob with multiple heating zones.  
How to choose the right kitchen fridge
Choosing a refrigerator may appear straightforward, but this is another choice you should carefully consider and for which you can seek advice from your expert kitchen planner. As with your oven, your choice of fridge will depend on your lifestyle and what you primarily use it for. If you cook daily and need to store lots of perishables, you'll want to opt for a larger fridge that can contain all your essentials. Alternatively, if you cook less frequently and want to store lots of leftovers, consider a fridge with integrated freezer space.
You also have the choice between a freestanding or built-in refrigerator. Built-in fridges will blend seamlessly with the rest of your kitchen so if you want to maintain a cohesive kitchen design, a built-in refrigerator might be the way to go. You can even choose Smart models with an integrated camera so you can check the contents of your fridge from your phone whilst you're at the supermarket! Alternatively, freestanding fridges have the benefit of being larger in size and offer additional features like ice dispensers or automatic temperature controls.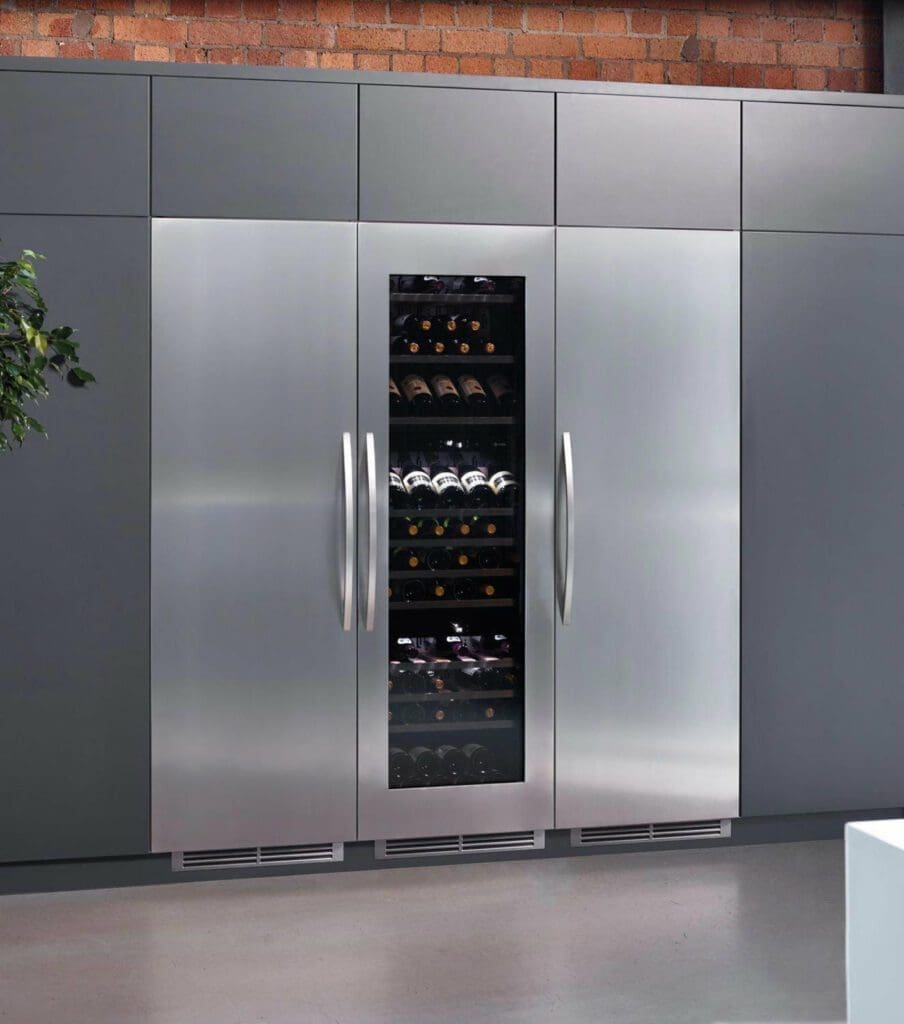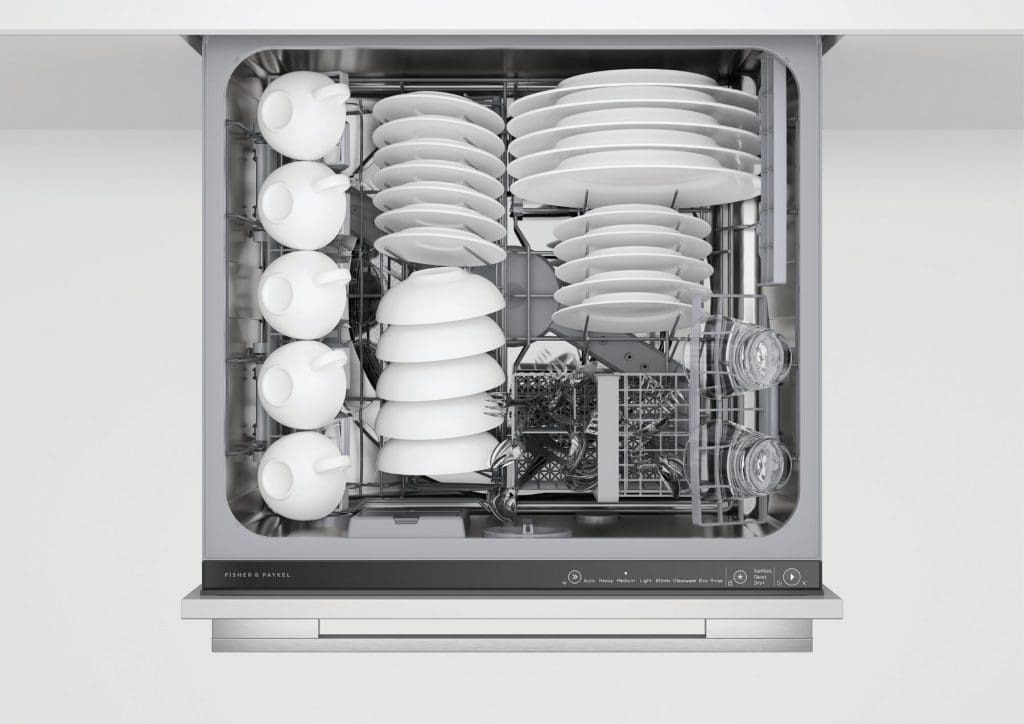 How to find the perfect dishwasher?
When selecting a dishwasher for your kitchen, it's a good idea to research different models and options to determine which one corresponds with both your budget and needs. A kitchen planner would ask you to consider how often you use your dishwasher, and how much space you need, and also if you need any extra functionality that some high-end dishwashers offer such as quick cycles or remote starts. If you have a large family you may want to consider energy and water saving features, as well as models that have enough jets and racks to accommodate as many dishes as possible.  
Which other appliances do you need?
A kitchen planner can help you pick out additional kitchen appliances according to your household's unique habits. For example, if you entertain often, you could invest in a wine cooler to ensure there's always perfectly chilled wine ready for when your guests arrive! Or if you're particular about how your food is served, or don't like the idea of reheating meals in the microwave, you could likely benefit from a warming drawer in your kitchen.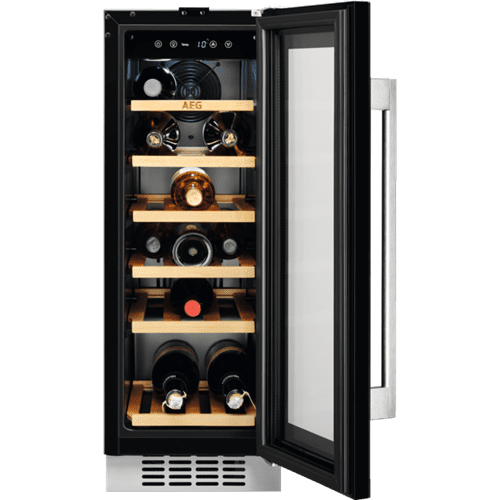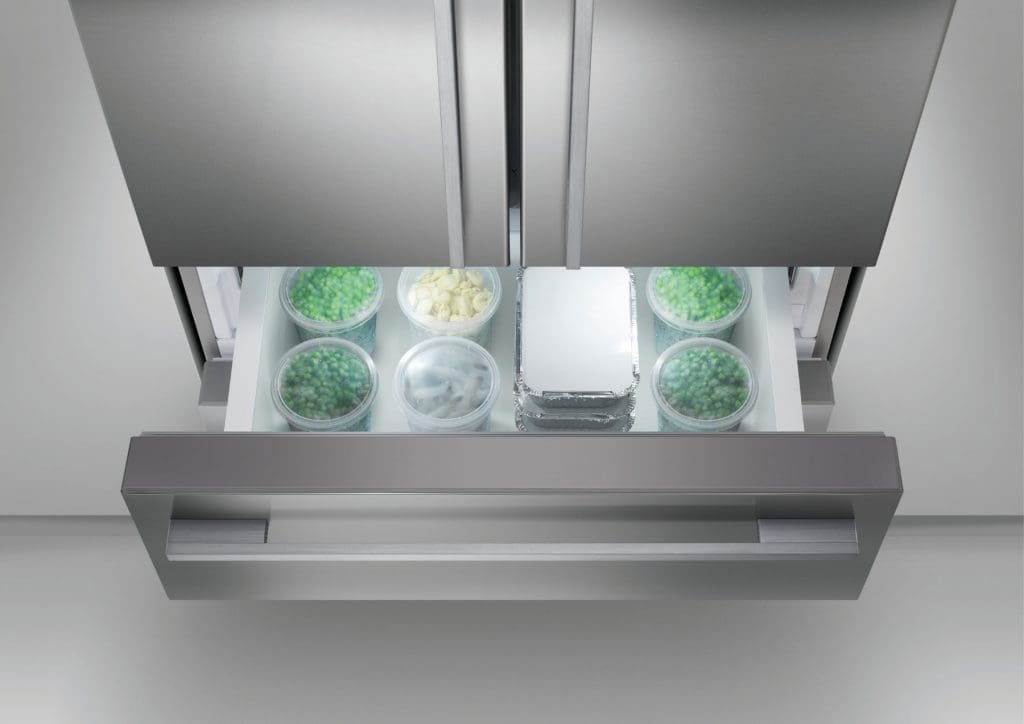 How to choose the right finish for your appliances?
The most popular option for metal finishes on your kitchen appliances is stainless steel. Higher gauge steel looks more sleek and shiny, while brushed stainless steel has more texture and is not as smooth. When it comes to the colour of your appliances, it's usually recommended that you go with neutral tones that can easily blend with any kitchen design.  White was traditionally the most common choice for 'white goods' but stainless steel and black are now very popular choices within modern kitchen designs.  
Find your perfect kitchen appliances
Before investing in any kitchen appliances, determine what you want out of them and carefully research different options so that you can ultimately install kitchen appliances uniquely suited to your lifestyle. In this respect it is always a good idea to consult a kitchen expert that can help you find appliances that fit within your budget and specific needs. Your local kitchen retailer will also likely have a number of kitchen appliance brands on display that then can demonstrate to you and explain the differences between separate models.