The Different Types of Hob Explained with Pros and Cons!
Finding the perfect hob cooktop for your kitchen can be a tricky process. You may have heard several suggestions and found that the different options are quite overwhelming. I.e. What is the difference between gas and ceramic? …Do I need a domino hob? …How do induction hobs work? Well, don't worry; we've got you covered! Below you will find the most popular types of kitchen hobs explained, including how they work, as well as their advantages and disadvantages. This should equip you with the knowledge to decide which type of hob cooktop is the right fit for you and your kitchen.
Different Types of Hob: Electric Hob Types
One of the most prevalent types of hob cooktop for kitchens is the electric hob. An electric hob utilises electricity to generate heat, offering a smooth, flat surface that's often easier to clean. The two primary electric hob types you'll see most often are ceramic and induction. Ceramic cooker hobs heat the entire cooking zone, providing even heat distribution and a stylish finish to any kitchen design. Induction hobs are more technologically advanced, generating heat directly in the pan. Both are great option for any modern kitchen, and below we'll take a closer look at the pros and cons of both of these electric hob types to help you make an informed decision.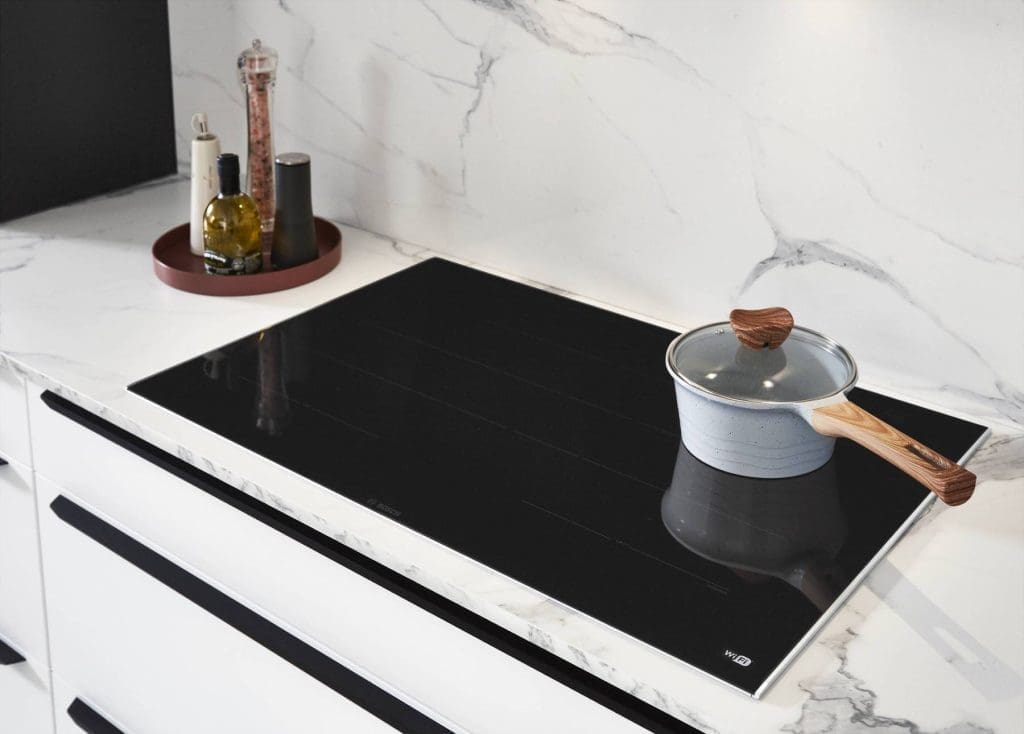 Different Types of Hob: The Ceramic Hob
The ceramic hob is an electronically powered hob and traditionally one of the most common types of hobs you will find. Ceramic hobs have different heating zones on them, and each zone has a coil beneath the surface. Once it's turned on, the coil glows red and heats the glass on top. This in turn heats your pot or pan. This hob's name comes from the ceramic hob's sleek glass finish, which is durable and shatterproof. Many ceramic cooker hobs also feature touch controls, which really emphasise their modern look. Ceramic hobs often include clever mechanisms that indicate if a zone has just been used or is too hot to touch, thus preventing you from harming yourself.  
With a ceramic hob, you'll certainly find an option that fits into your kitchen design but be sure to consider its pros and cons before investing in one. Advantages of ceramic hobs include that they are extremely easy to clean due to their glass finish. They are also rather inexpensive in comparison to many other kitchen hobs. But on the flipside, ceramic hobs get very hot so are not the safest option if you have children or pets, and they are also not very energy efficient. Over time, this could become a major disadvantage, adding to the cost of your energy bills.  
Different Types of Hob: The Induction Hob
Over the last 10-15 years, induction hobs have become an increasingly popular and accessible choice for modern kitchens. They are by far the most energy-efficient hob as rather than heating a general surface area, induction hobs create magnetic fields that transfer heat directly to your pot or pan. This process is instant and ensures that no unnecessary heat is created or wasted. An induction hob will save you a lot of time and energy, and as the hob itself doesn't get too hot it is a very safe option compared with other types of hob.  
As with any other hob, however, it does come with some disadvantages. Induction hobs are not suitable for just any pan you have in your kitchen. Your use of cookware would be limited to magnetic-based materials, such as cast iron or stainless steel. Additionally, induction cooker hobs can be quite expensive in comparison to ceramic hobs. However, many consider them to be a worthwhile investment, since they are safer, and you'll be saving on energy in the long run.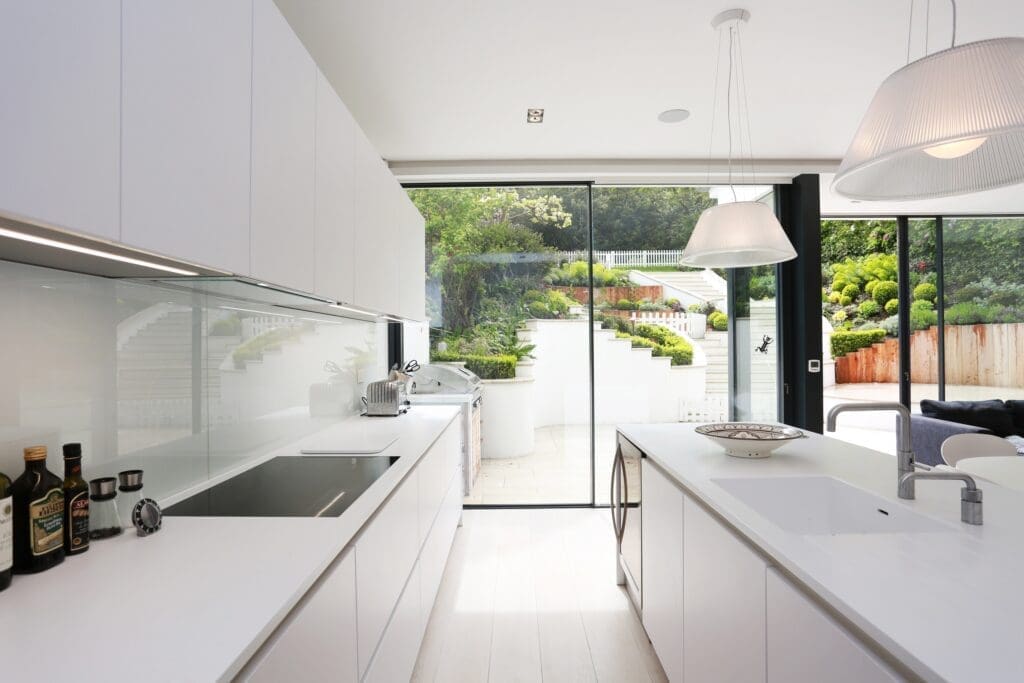 Different Types of Hob: The Gas Hob
This type of hob cooktop uses a flame produced by gas, which flows directly from the supply pipe to the burner. Gas hobs are straightforward, easy to use, and provide direct, instant heat for cooking. If you're interested in gas hobs, you should know the different types of burners. Economy burners are the smaller type, which are energy-efficient but not as powerful. Semi rapid or rapid burners are slightly more powerful than economy burners. The largest burners are wok burners; these give off a large amount of heat and are, as the name suggests, most suitable for woks or big pans. Gas hobs can also have different types of controls, such as rotary or touch.
Gas is the best type of hob when it comes to instantly heating your pot or pan, but it does have its drawbacks. With gas cooker hobs, you should be mindful of the naked flame, though most hobs have the necessary safety features to prevent accidents. Gas hob cooktops can also be rather cumbersome to clean, as they don't have the sleek surface of a ceramic hob which makes lighter work of 'burnt on' marks. 
Different Types of Hob: The FlexInduction Hob
A FlexInduction hob works just like an induction hob, with one crucial difference. It does not have specific 'zones' that transfer heat to your cookware. Instead, it detects exactly where you place your cookware on the hob and transfers heat to that area only. If you place cookware of a specific shape and size on your FlexInduction hob, it will heat only that object without expending unnecessary energy. This makes it perfect for pots and pans that are not circular, such as square and oval-shaped cookware.
As you can imagine, FlexInduction hobs are incredibly energy-efficient, because they never heat a larger area than is absolutely necessary. They are also great for multitasking, as you can cook with multiple pots or pans on the same cooker hob. The disadvantage here, and similar to regular induction hobs, is the price. FlexInduction hobs can be quite costly so be sure to decide if it's absolutely right for you before you commit to the purchase.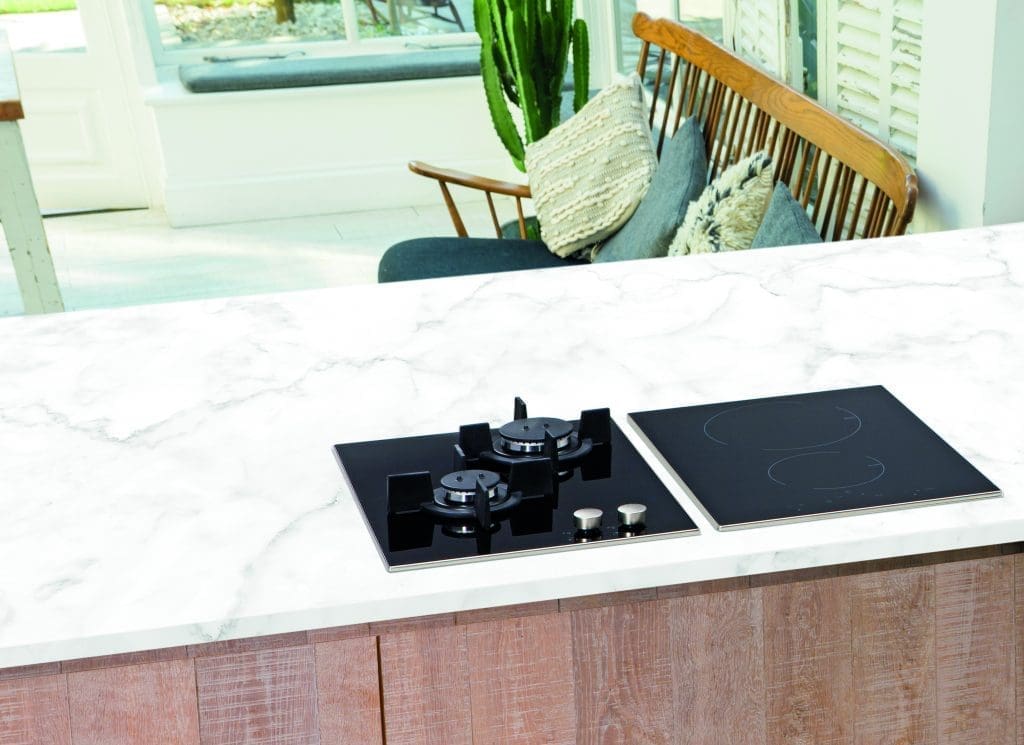 Different Types of Hob: The Domino Hob
Domino hobs most often consist of two burners that are placed side by side and can encompass any of the above-mentioned styles. Whether you prefer ceramic, gas or induction, you are likely to find a domino hob that is to your liking. One can even combine different types of burners in one domino hob. For example, you could have a ceramic and a gas zone next to each other on the same cooktop.
Domino hobs have the great benefit of allowing for flexibility and multitasking while cooking. However, they are typically smaller in size compared with other hobs. This is perfect if you have a smaller kitchen or kitchenette but might prove insufficient for larger kitchen spaces.
Different Types of Hob: The Venting Hob
Venting hobs, or vented hobs, are similar to domino hobs, and also come in ceramic, induction or gas styles. This type of cooktop is called a 'venting' hob because it features a built-in extractor fan that can extract vapours and smells while cooking. This means that you won't need to install an overhead extractor fan! Venting cooker hobs provide much more freedom in terms of kitchen layout, as they can be placed anywhere in the kitchen.  
Their main drawback is that they are often more expensive than ceramic or gas hobs. Venting hobs are, however, less expensive than buying a different hob and installing an extractor fan above it. If you're someone who dislikes having lingering vapours, steam and smells in your kitchen, you might want to look into venting hobs.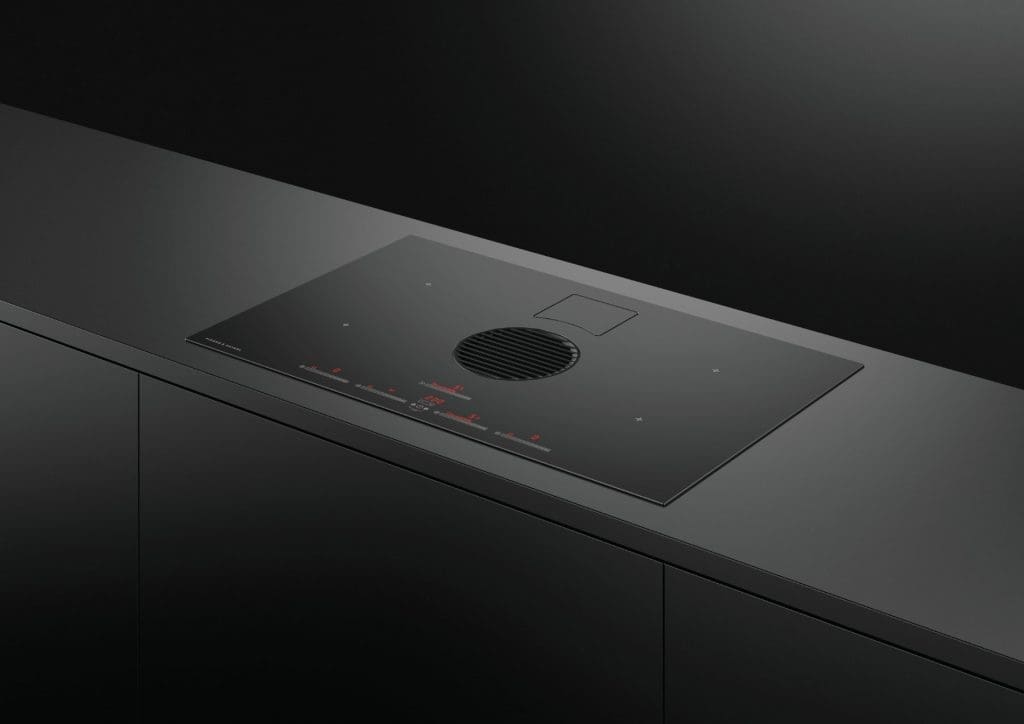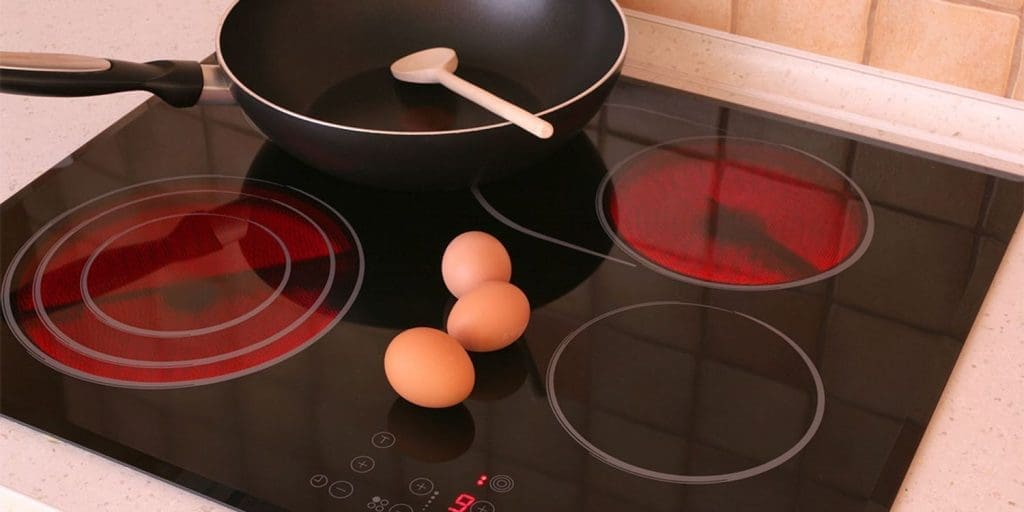 Different Types of Hob: The Halogen Hob
Another hob type that's quickly gaining popularity is the halogen hob. Halogen hobs utilise halogen bulbs beneath a glass ceramic surface to generate heat. When turned on, the bulbs rapidly glow and transfer heat to the cooking zone, allowing you to quickly change the temperature, similar to gas hobs. This type of hob stands out for its efficiency and responsiveness, with the added benefit of a sleek design and easy-to-clean surface. However, unlike induction hobs, halogen hobs can be less energy-efficient, as the entire zone heats up rather than just the pan. Additionally, the glass surface, while durable, can be susceptible to scratches and requires care to avoid harming the surface.
Find Your Perfect Hob with the Kitchen Experts!
Now you know the differences between popular types of hob cooktops! And, whether you prefer a classic gas hob or an energy-efficient induction hob, the choice is yours. When deciding which hob to invest in, be sure to consider all advantages and disadvantages before settling on a hob for your kitchen. For more information talk to your nearest Kitchen Expert today.