In the heart of a home lies its kitchen, a space that combines practicality, comfort, and style. It's a place where you not only prepare meals but also make memories. Today, we take a step into the dynamic world of kitchen design, focusing on one element that stands as a unique and versatile feature: the kitchen peninsula.
What is a Kitchen Peninsula?
A kitchen peninsula is a term used to describe a layout where the cabinetry and worktop are attached to the rest of the kitchen on three sides, standing out on one side. It's an extension of the kitchen layout, often providing an extra work surface, dining area, or storage. Unlike a kitchen island, which is surrounded by open space on all sides, a peninsula is connected to the main body of the kitchen on one side, offering a more compact and integrated solution.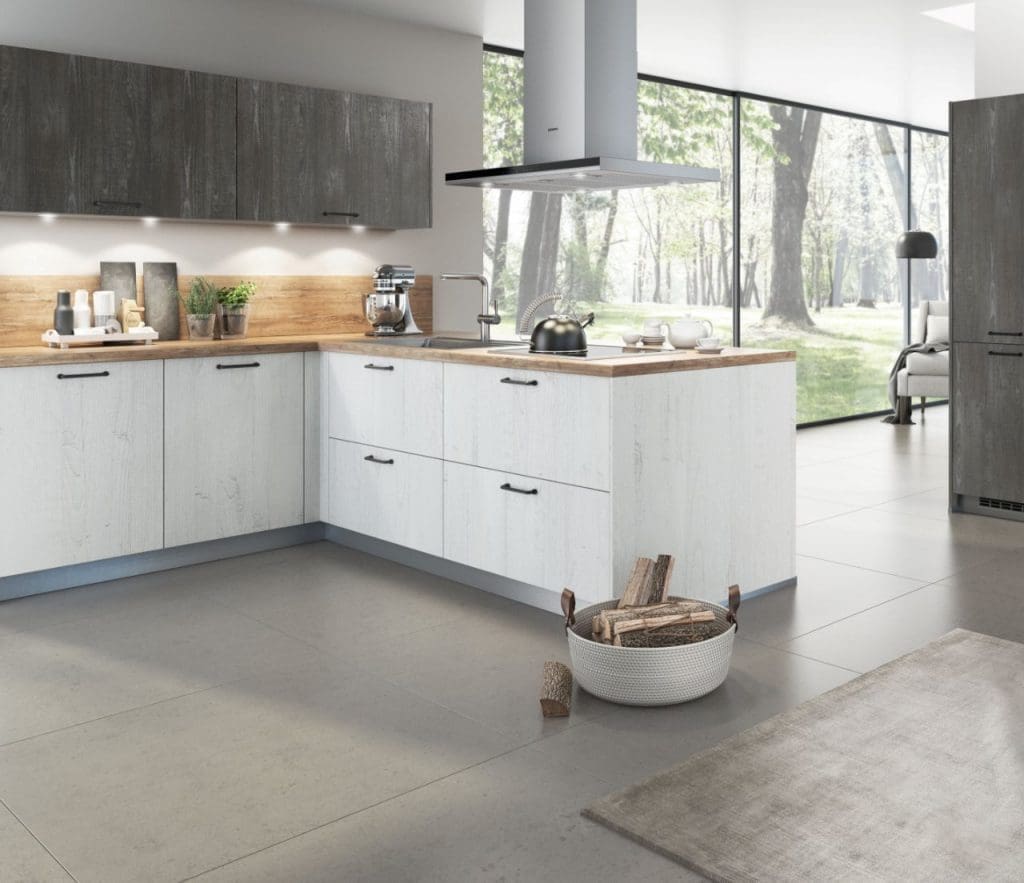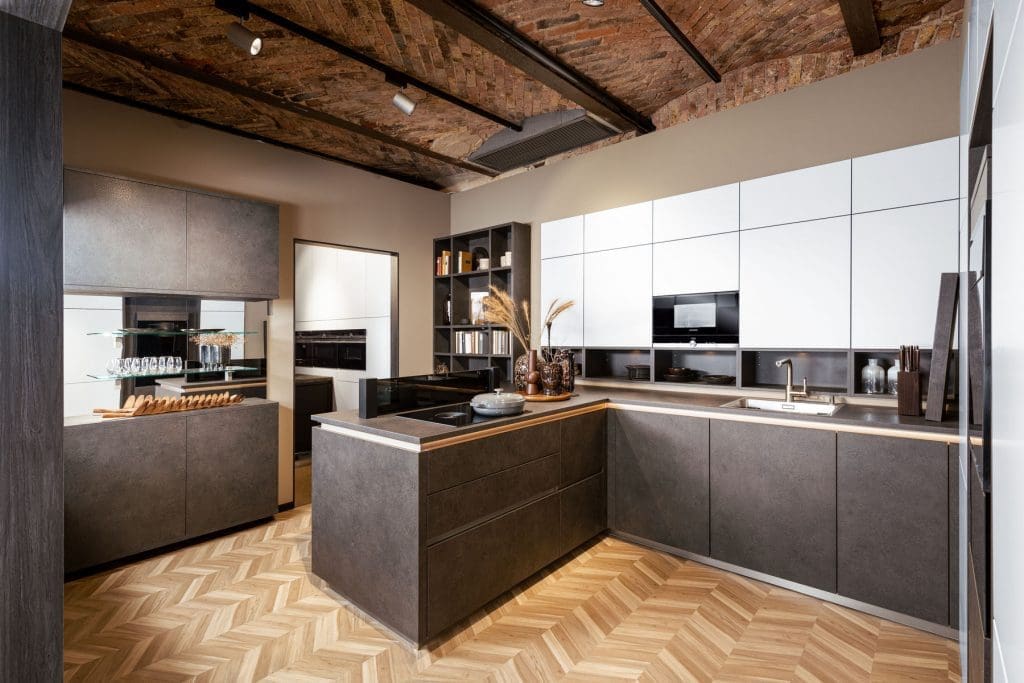 Comparing Kitchen Peninsulas and Islands
Although kitchen islands have been a popular feature in contemporary kitchen design, a peninsula offers certain advantages, especially in more compact spaces. A kitchen island requires a substantial amount of floor area around it for easy navigation, while a peninsula, with its clever three-sided design, ensures you can maximise your space without sacrificing functionality.
The Multifunctionality of Kitchen Peninsulas
One of the great advantages of a kitchen peninsula is its versatility. It serves multiple purposes, making it a favourite in modern kitchen design:
Dining and Socialising Spot: A peninsula is a perfect spot for casual dining and socialising. With the right seating, it can provide a relaxed and cosy spot for breakfast or evening snacks. It can also act as a natural barrier between the kitchen and living spaces, making it a perfect place for guests to congregate during gatherings without intruding into your cooking space.
An Extra Work Surface: Need more room for food preparation? A peninsula can act as an additional work surface. It is a convenient place for chopping, mixing, and even plating up, especially when cooking for large numbers.
Homework and Activity Hub: A kitchen peninsula can become the go-to spot for children doing their homework while you cook, encouraging togetherness and making supervision easier. It can also be a space for other family activities like craft projects, baking sessions, or even office work.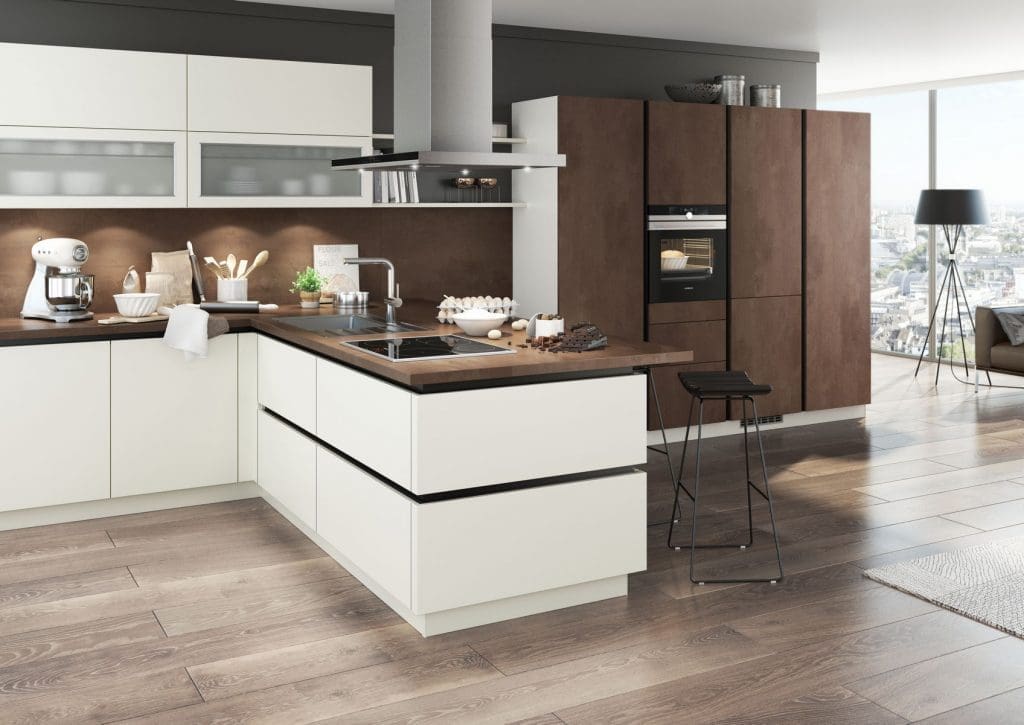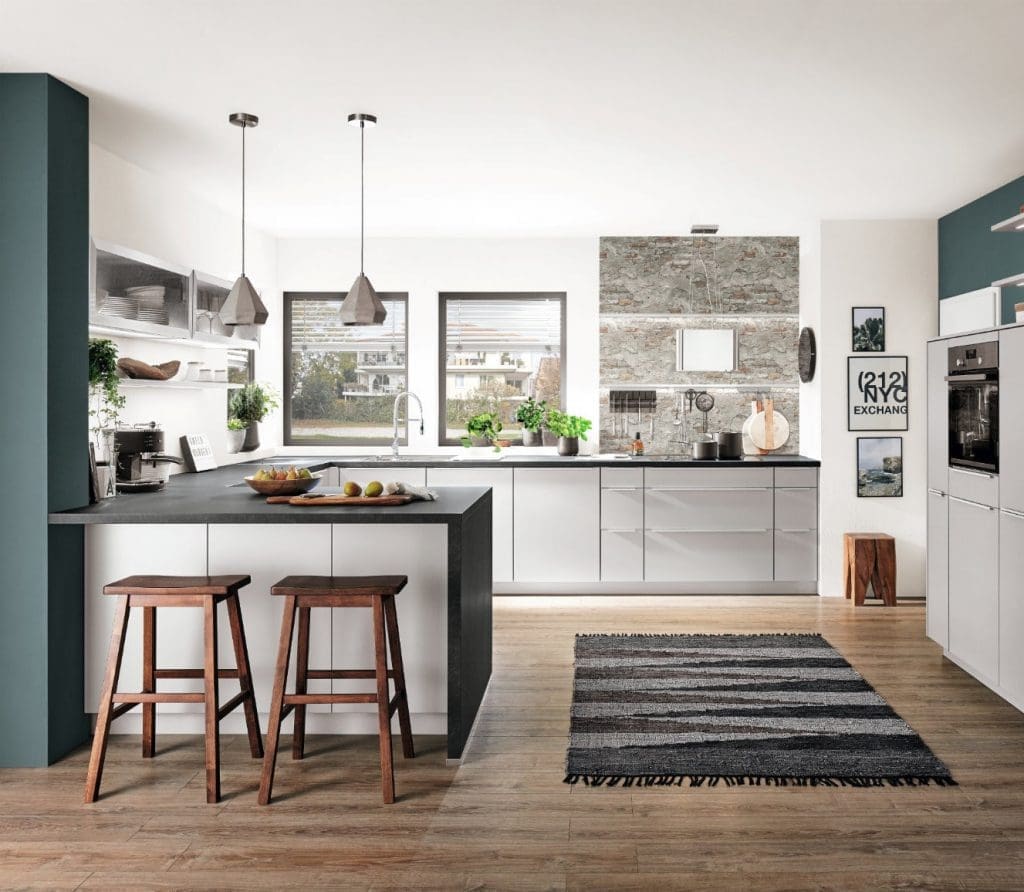 Format Options and Benefits of Kitchen Peninsulas
Different Heights: One interesting design feature to consider is having different heights on your peninsula. A raised section can act as a breakfast bar or informal dining area, whilst a lower section can function as a food preparation area. This can visually break up the space, making your kitchen look more dynamic and interesting.
Peninsulas with Seating: Adding seating to your peninsula can create a fantastic casual dining area or a space for children to sit and do their homework. Opt for stools that can be easily tucked under the worktop when not in use to maintain a clean, uncluttered look. Changing your seating is also a great way to refresh your kitchen's look, whether that's through different colours, materials, or styles.
Considering the Cons
While there are many benefits to kitchen peninsulas, there are a few potential drawbacks to consider. They may not work well in very small kitchens as they could disrupt the flow of the space. Also, peninsulas don't offer the same level of accessibility as islands, especially for larger families or gatherings. However, with thoughtful design and planning, these potential challenges can be mitigated to a large extent.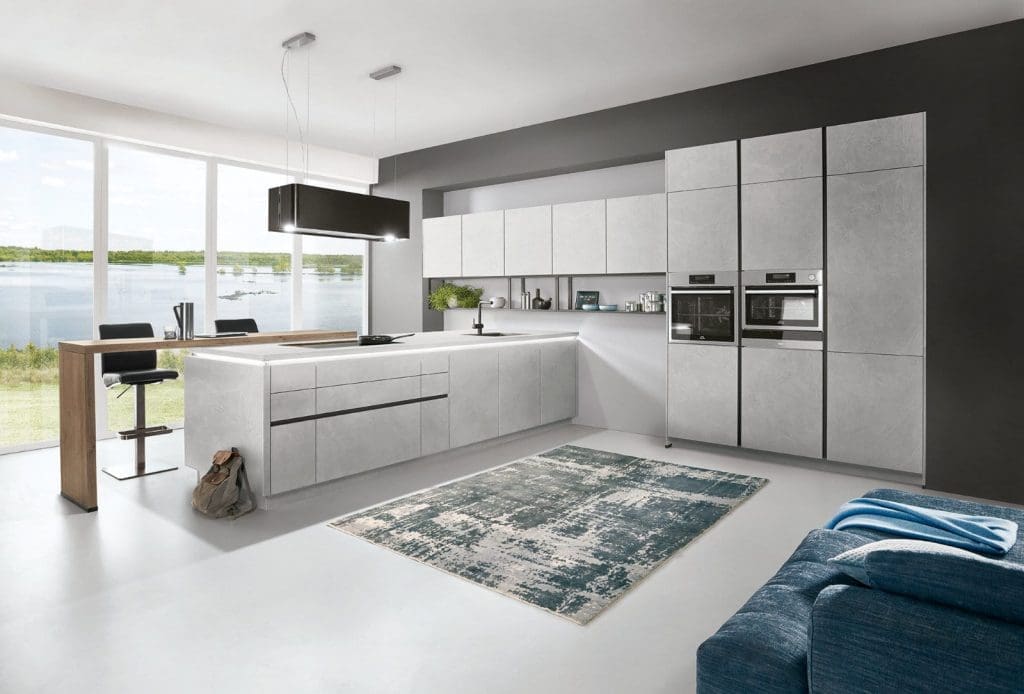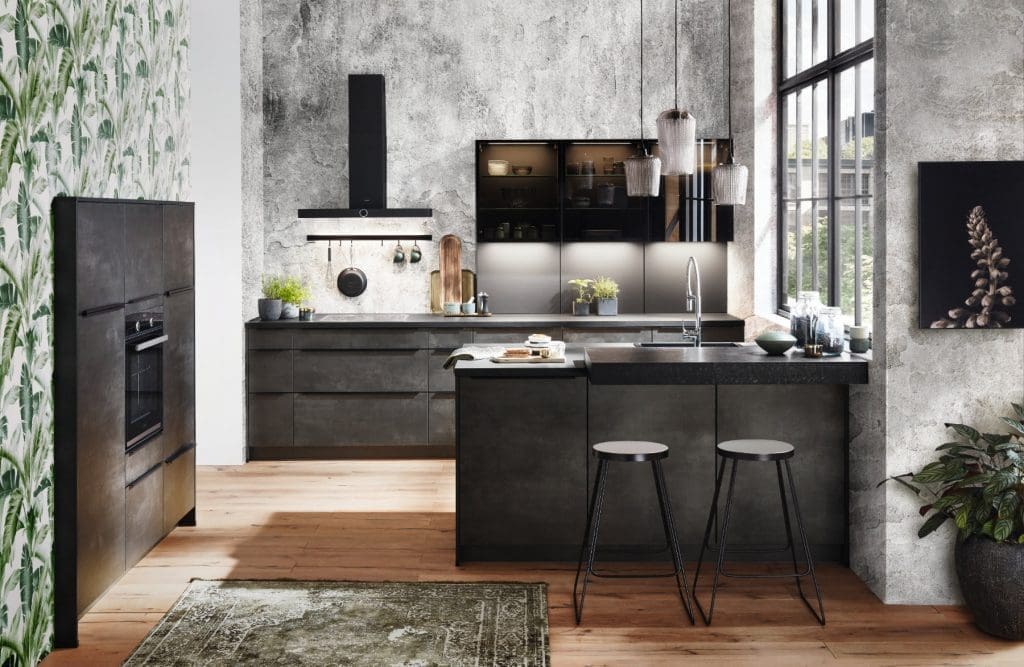 Embrace the Versatility and Functionality of a Kitchen Peninsula
Every kitchen is unique, just like the families that use them. Kitchen peninsulas offer a flexible, multi-functional, and stylish solution for many homes. Whether you're seeking an informal dining area, an extra work surface, or a sociable hub for family and friends, a kitchen peninsula could be the perfect option for you.
In the end, it's not just about how your kitchen looks, but how it functions. A well-designed kitchen is a space where meals are cooked with love, families come together, and memories are made. Embrace the charm of the kitchen peninsula and transform your kitchen into a heartwarming space of togetherness, style, and functionality.
Find Your Perfect Kitchen Peninsula
Kitchen peninsulas offer a dynamic, functional, and aesthetically pleasing solution to the challenges of space and utility in modern kitchens. With their versatility and flexibility, they can transform your kitchen from a mere cooking space into a hub of social interaction, a dining area, a homework station, and an additional workspace! So, it's worth considering a kitchen peninsula as a remarkable alternative to the popular kitchen islands, especially if you desire a more integrated and space-efficient layout. Contact your nearest Kitchen Expert for help in planning a kitchen peninsula that's perfect for you!