Modern kitchens are far more than just a place to cook; they are typically the heart of a home, where families gather, meals are shared, and memories are made. One key element that can transform an ordinary kitchen into a dynamic, versatile space is a kitchen cooking island. Here, the Kitchen Experts delve into the charming realm of kitchen islands and discover why they're a veritable game-changer for modern home cooking.
What is a Kitchen Cooking Island?
A kitchen cooking island is a kitchen workstation separated from the rest of the cabinetry, but integral to the design, flow, and use of the kitchen. This innovative feature is considered an 'island' because it is typically separated and therefore accessible from all sides. While the primary function of a kitchen island is to provide additional workspace, its role has dramatically evolved so it is now often a multi-functional space designed around your family needs and lifestyle. In fact, the versatility of a kitchen island is astounding; Modern kitchen islands often host several features like a hob, extractor, sink, fridge, or even a built-in oven, transforming them into a central hub for all cooking activities in modern homes.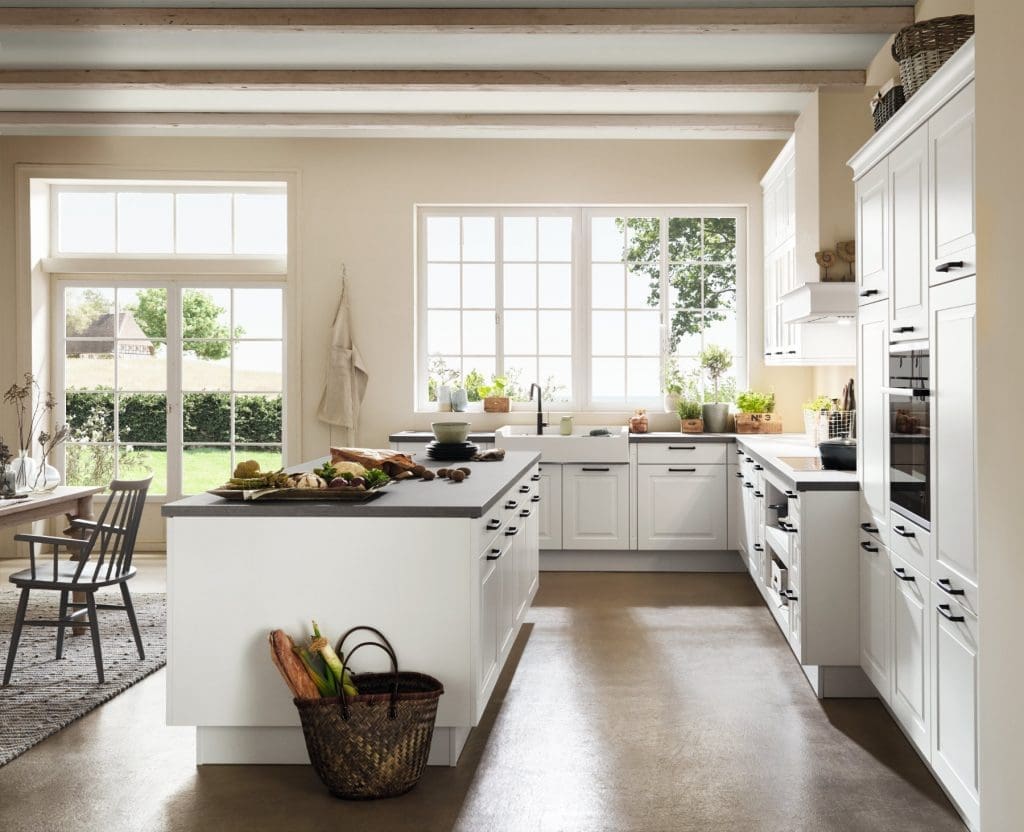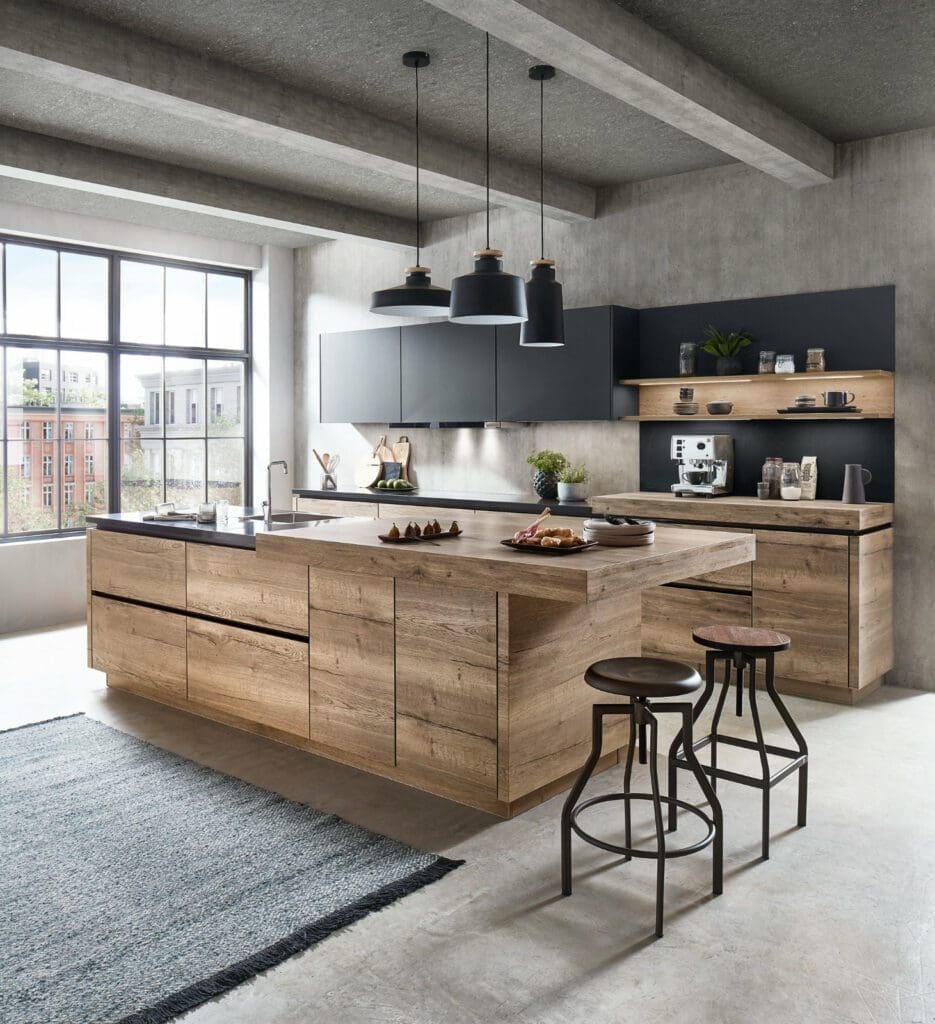 Reasons Why Cooking Islands Make Food Prep a Delight
1. Extended Workspace
The spacious worktop area a kitchen island offers is an absolute boon for those who love to cook! It provides ample room to lay out all your cooking ingredients, utensils, and cookware, ensuring your culinary adventures are smooth, well organised and clutter-free.
2. Integrated Cooking Appliances
The true magic of a kitchen cooking island reveals itself with the integration of various cooking appliances. The inclusion of a hob or oven within your island creates an efficient cooking workflow, minimising unnecessary movements and ensuring your primary focus remains on the preparation and cooking process. This increased efficiency can be especially beneficial during high-intensity cooking or when preparing large meals, saving valuable time and energy.
3. Enhanced Storage for Cooking Essentials
A smartly designed kitchen island offers increased storage, housing cabinets, drawers, or shelves that can accommodate your pots, pans, utensils, and other cooking necessities. By keeping your cooking tools and utensils organised and within easy reach, a kitchen cooking island contributes to a seamless and enjoyable cooking experience.
Customisation to Suit Your Cooking Style
A kitchen cooking island's design isn't set in stone. Quite the contrary, it offers considerable scope for customisation to match your unique cooking style and requirements. Need a larger surface area for baking or meal prepping? Prefer to have a hob or a sink incorporated? Or perhaps additional storage for your exotic spices or gourmet cookware? Your kitchen cooking island can be designed and equipped to meet your specific needs, creating a personalised cooking hub that perfectly complements your culinary style.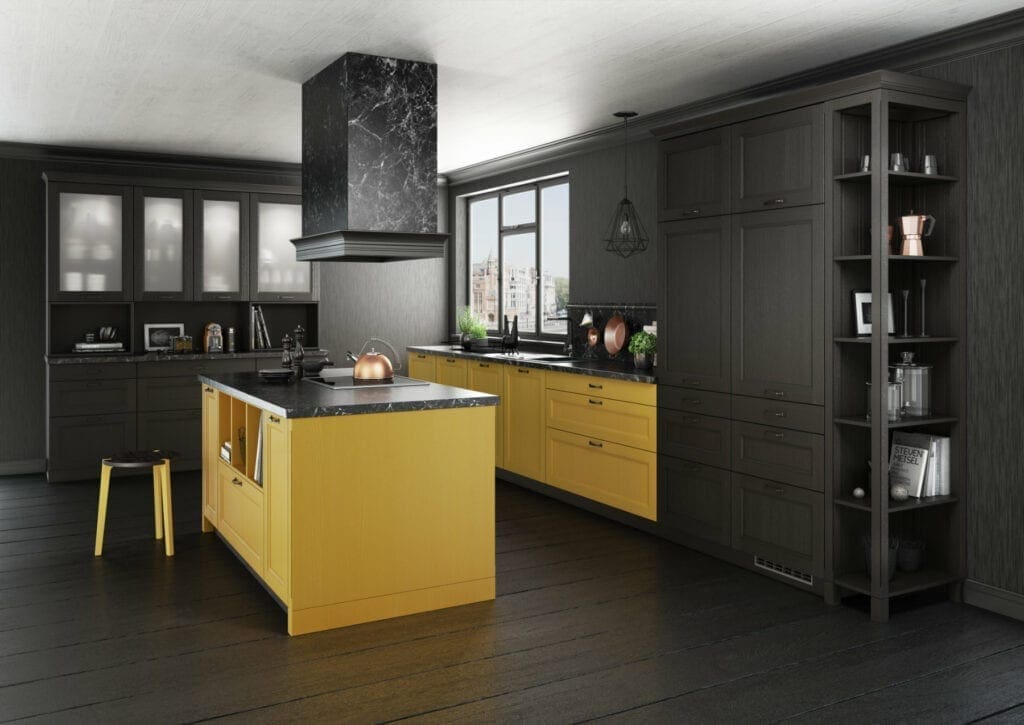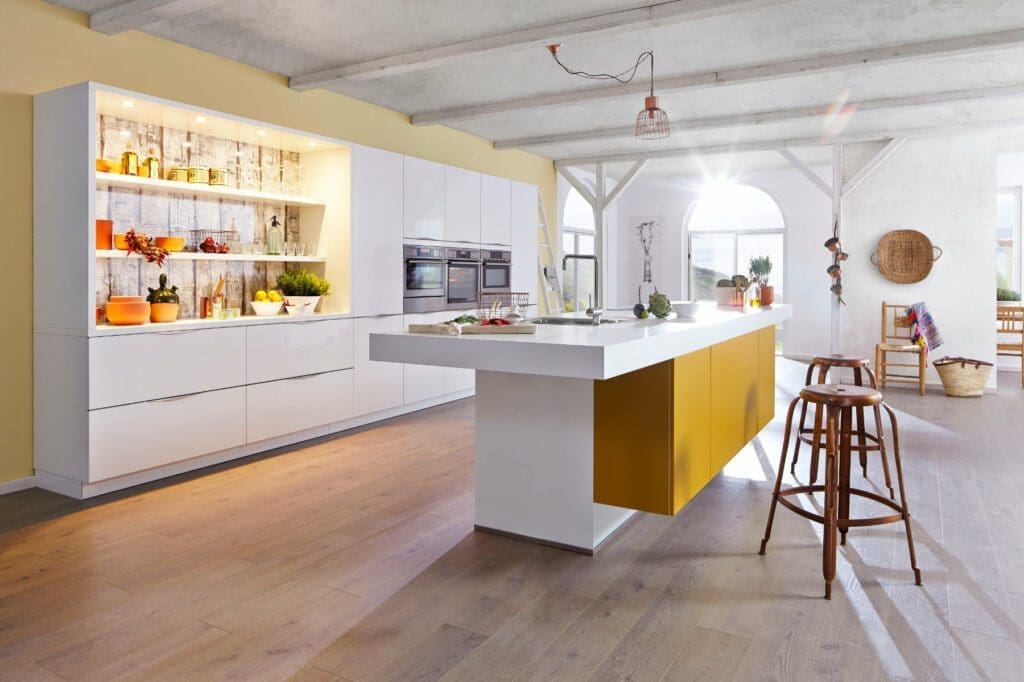 An Informal Dining and Seating Space

While primarily designed for cooking, kitchen islands can serve as informal dining spaces, too. This feature facilitates a more interactive cooking process, where family and friends can comfortably sit, converse, and even participate in the cooking process, creating a more sociable and enjoyable culinary experience.
Distinct Kitchen Zoning

For expansive kitchens, a cooking island creates an intuitive boundary separating the cooking area from other spaces like the dining or living areas. If your cooking island is large enough you might even have separate kitchen zones upon the island itself, designated for cooking as well as a separate area for dining. This zoning enhances the practicality of the kitchen, making the cooking experience more focused and efficient.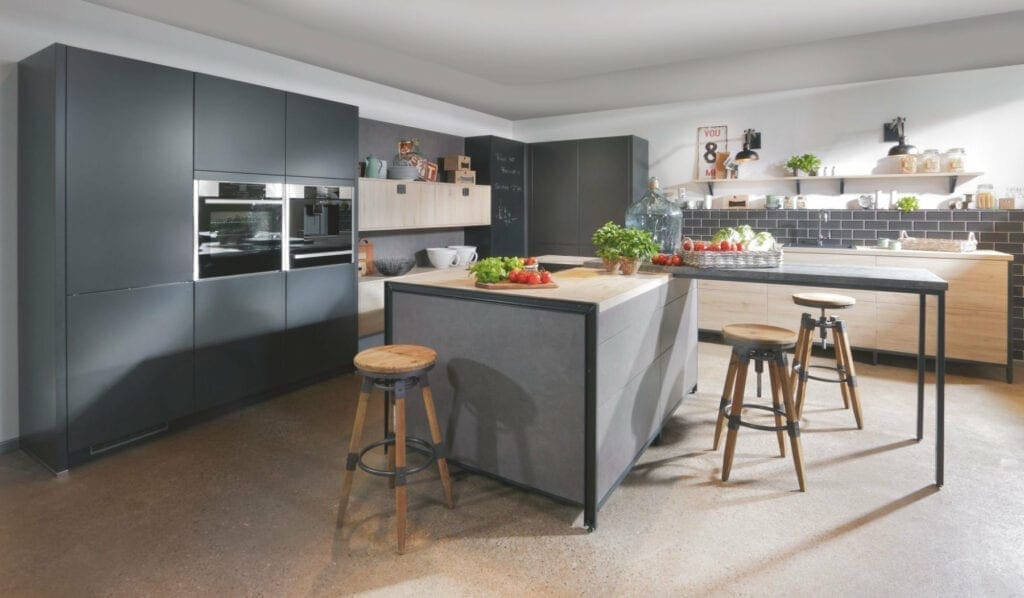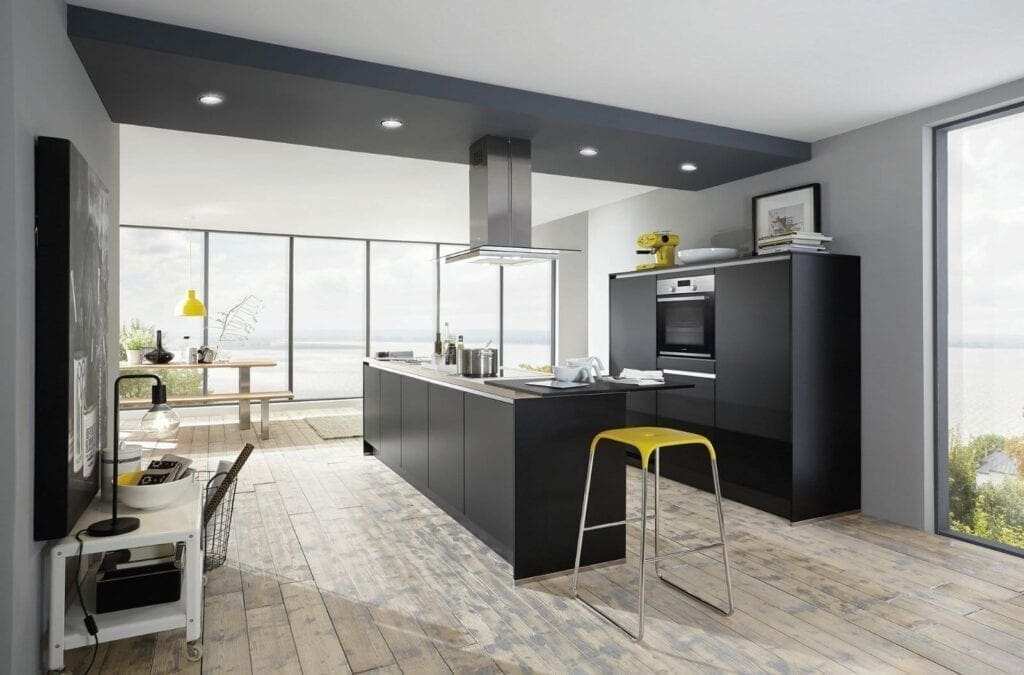 Enhanced Kitchen Aesthetics

Beyond the practical advantages, a kitchen cooking island significantly contributes to the aesthetic appeal of your kitchen. It serves as a focal point, around which other elements of the kitchen can be arranged. You can choose from a range of materials, colours, and finishes to ensure your island complements your kitchen's design theme. For those passionate about cooking, the kitchen island becomes a visual testament to their love for the culinary arts, enhancing not just the functionality, but also the charm of their kitchen.
Savouring the Advantages of a Kitchen Island
Installing a kitchen cooking island in your home has far more to offer than simply following the latest kitchen trend; it's a lifestyle choice that has profound impacts on your home cooking experience. Whether you're an amateur home cook or an aspiring chef, the presence of a cooking island can significantly elevate your kitchen's functional potential.
Picture yourself deftly navigating through your kitchen, with everything you need for your cooking conveniently stored and within easy reach. Visualise yourself preparing an elaborate dinner while conversing with your loved ones seated at the island. Or consider the joy of having an extra surface to lay out your spread for an Easter or Christmas holiday feast! All these scenarios exemplify how a kitchen island designed primarily for facilitating food prep and cooking can transform your cooking and dining experience, making your kitchen more inviting and inclusive.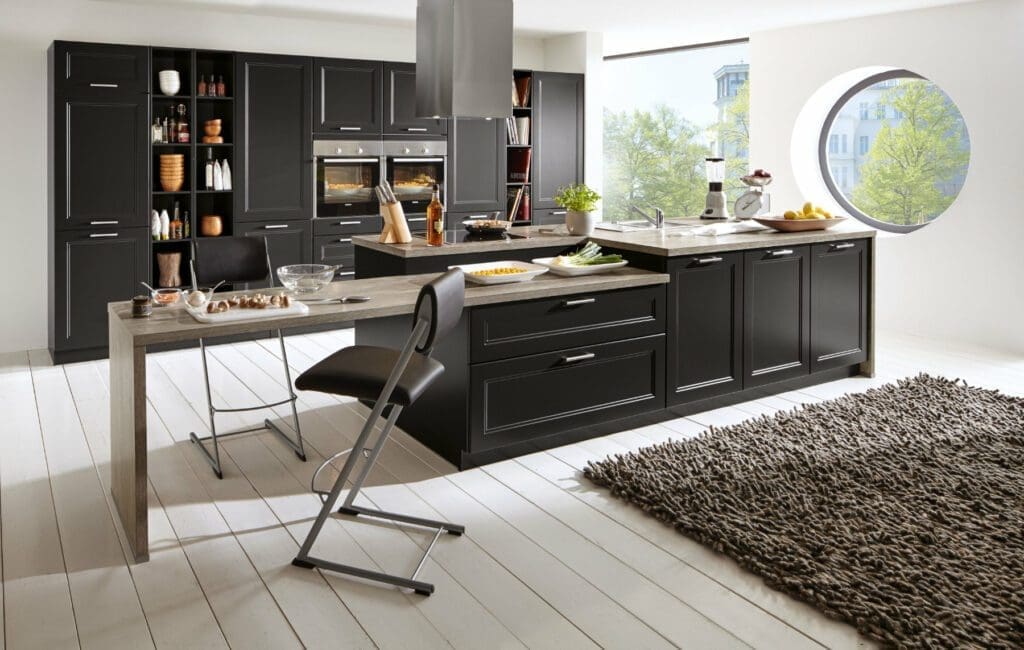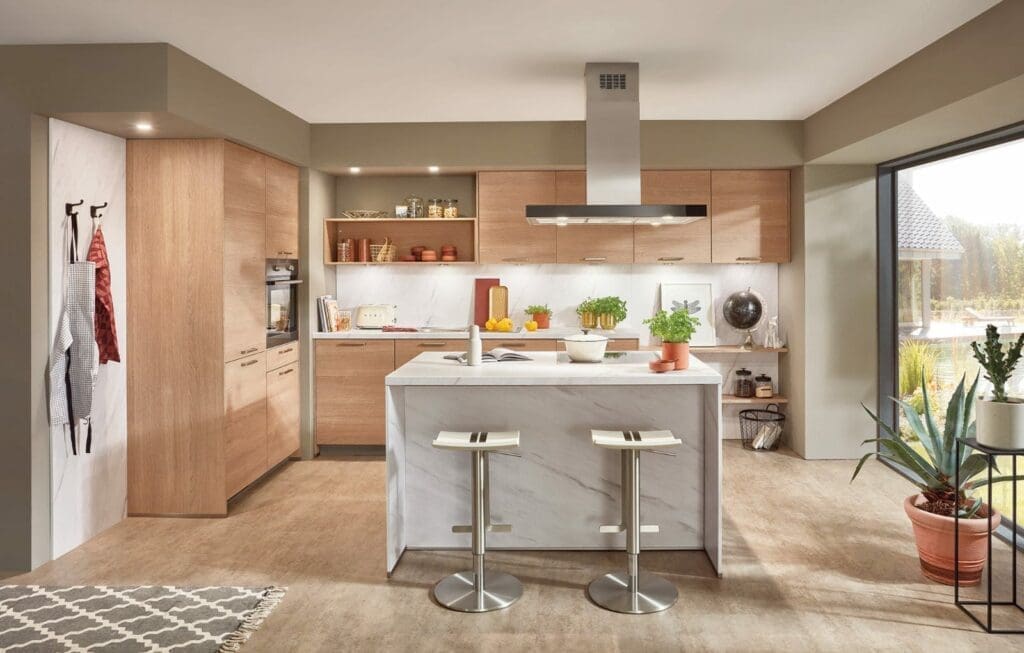 The Kitchen Cooking Island: A Future Culinary Staple
As modern kitchens continue to evolve into a pivotal space of the home, the significance of the kitchen cooking island is expected to amplify. The future could see islands outfitted with more advanced integrated appliances, intelligent storage solutions, and innovative designs catering to a more efficient and enjoyable cooking experience. The future of home cooking appears to be as exciting as it is promising, with kitchen cooking islands continuing to take centre stage.
Plan Your Perfect Cooking Island
In conclusion, the kitchen cooking island stands out as a culinary superstar, merging practicality with aesthetics. It promises an enhanced cooking experience, characterised by increased efficiency, personalisation, and visual appeal. As with any significant kitchen feature, planning and consideration are key to ensure your kitchen island serves its purpose effectively, bringing your dream culinary space to life. For help in planning the perfect kitchen cooking island for your home and your family contact your nearest Kitchen Expert today.