How to Identifiy a Good Kitchen Designer
When it comes to kitchens, how successful (or otherwise) your new kitchen design is, and consequently how much you will enjoy it, depends largely on how good your kitchen designer is. But with so many kitchen companies to choose from, and each with their separate means of working, how do you identify a good kitchen designer, separating the best from the rest? …Well, look out for these 10 signs of a solid and professional kitchen designer, helping you assess how good a kitchen designer is, and if they're the right one for you: –
1. Ask to see previous examples of their work
A surefire way of determining how good your kitchen designer is will be to ask for examples of their past work. This should be accompanied with details of their experience and qualifications. Their previous design work should be clearly presented, with high quality images that enable you to easily visualize a space.
When considering their portfolio, it may be that all their work carries a similar theme or style; this might appeal or else it might prove a clear indication that they're not the right designer for you. Whether they have been designing for months or years will make a significant difference too and determines how many fresh design scenarios they have previously encountered. After all, it's the benefit of experience which helps people learn and develop their skill-set. Identifying in practical terms what will and won't work within a kitchen design is the most important of all.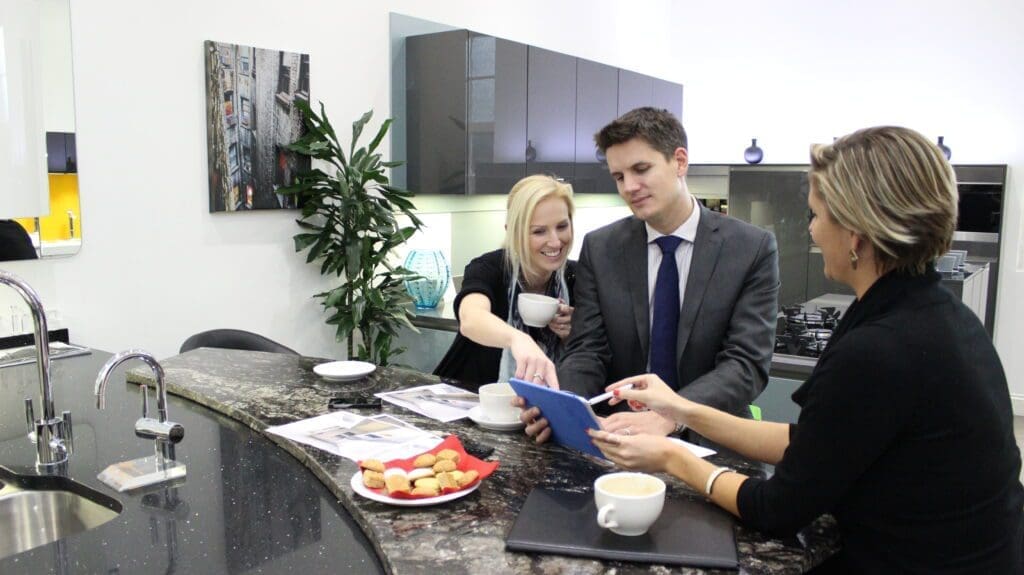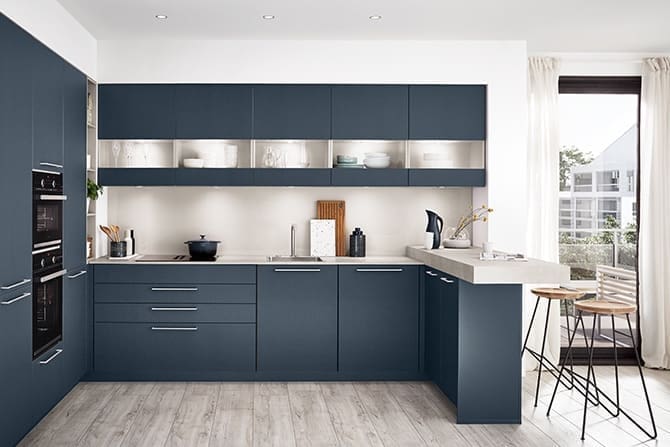 2. A good kitchen designer will ask focused questions
Good kitchen design is about far more than devising a suitable layout for a given room space. A well-planned kitchen should also accommodate a homeowner's wants, needs and lifestyle choices. To achieve this, a kitchen designer needs to develop a sound understanding of who the person(s) is that they are designing for. This can only be achieved by asking the right questions. This should include questions about how many people are in the household, who cooks and how often. They should also ask what sort of cooking style you prefer, and if you like to entertain? etc., etc. If you meet with a kitchen designer and you're not asked these kinds of questions, it's a good indication you should consider somewhere else for your designs.
3) A good kitchen designer will work to your budget
Not every client likes to disclose their budget when they first meet with a kitchen designer- and that's ok. Sometimes people aren't comfortable, or else some clients aren't sure what their budget is yet. For example, if additional building works are required, it may be difficult to know how much you can allocate to the kitchen. If you can provide an estimated budget this will allow a good designer to produce a design according to the brief you have agreed. The brief will be inclusive of materials and finishes that are accessible to you. A kitchen designer will also be able to recommend materials within your budget for other areas of your kitchen such as flooring and worktops. Disclosing your budget early on is beneficial to both sides. Without it you risk being presented with a beautiful design but which is unattainable due to price.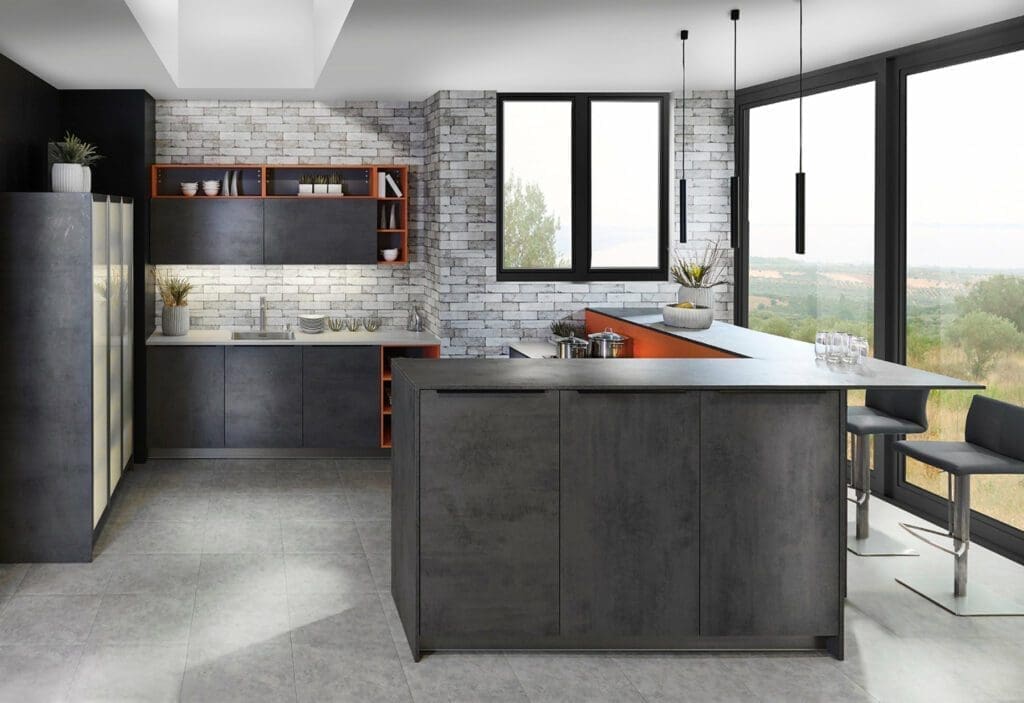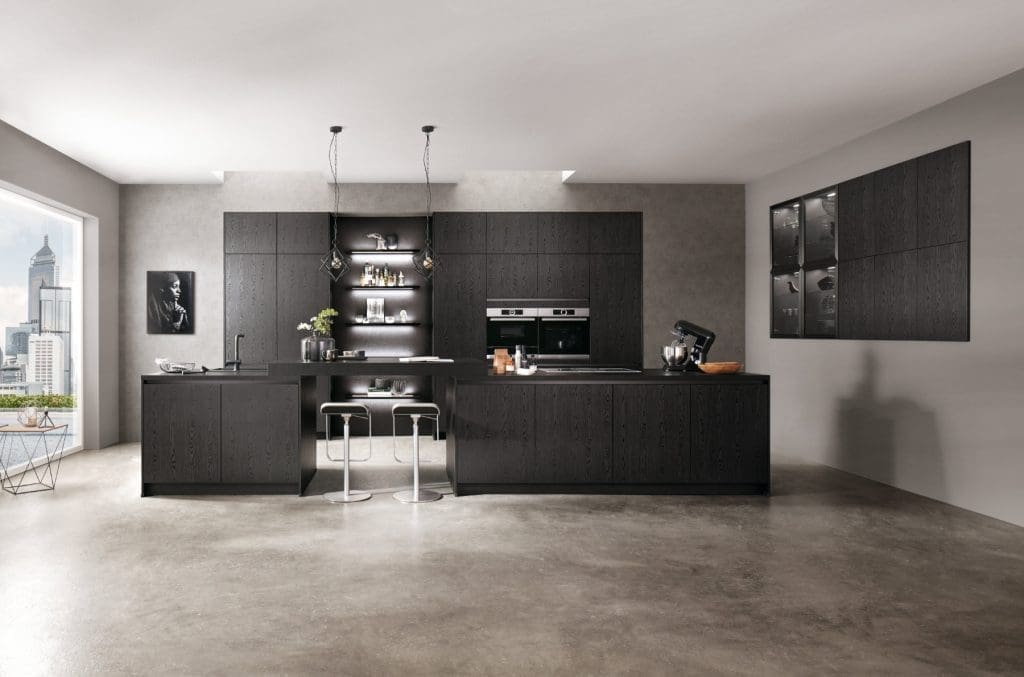 4. Good Kitchen designers know their products and market trends
Once a kitchen designer has developed a sense of you and what you want & need for your design, they should be able to advise on which products would be best suited for you and your kitchen space. From kitchen furniture, to worktops and appliances, there are many different kitchen products available to choose from. A good kitchen designer should help you navigate through these according to your needs, tastes, and budget. A good kitchen designer should also be on top of the latest market trends. Having knowledge of what's new, what's popular, what's safe, reliable, efficient ….and of course, what isn't too!
5. How do they reduce their margin for error?
Even the best of kitchen designers can make mistakes (they're only human after all) but in the case of design it need only be a tiny error to still have disastrous consequences when it comes to fitting the kitchen. So how can you safeguard against mistakes? This is a question worth putting to your kitchen designer before committing, establishing any extra measures in place to help prevent, or else quickly pick up on errors. For example, at some design houses every kitchen design is checked by more than one designer, and at several different stages prior to finalising an order. Whilst a fresh pair of eyes makes it easier to identify any errors, this system is also beneficial as it can produce new or different design ideas which the original designer may not have considered.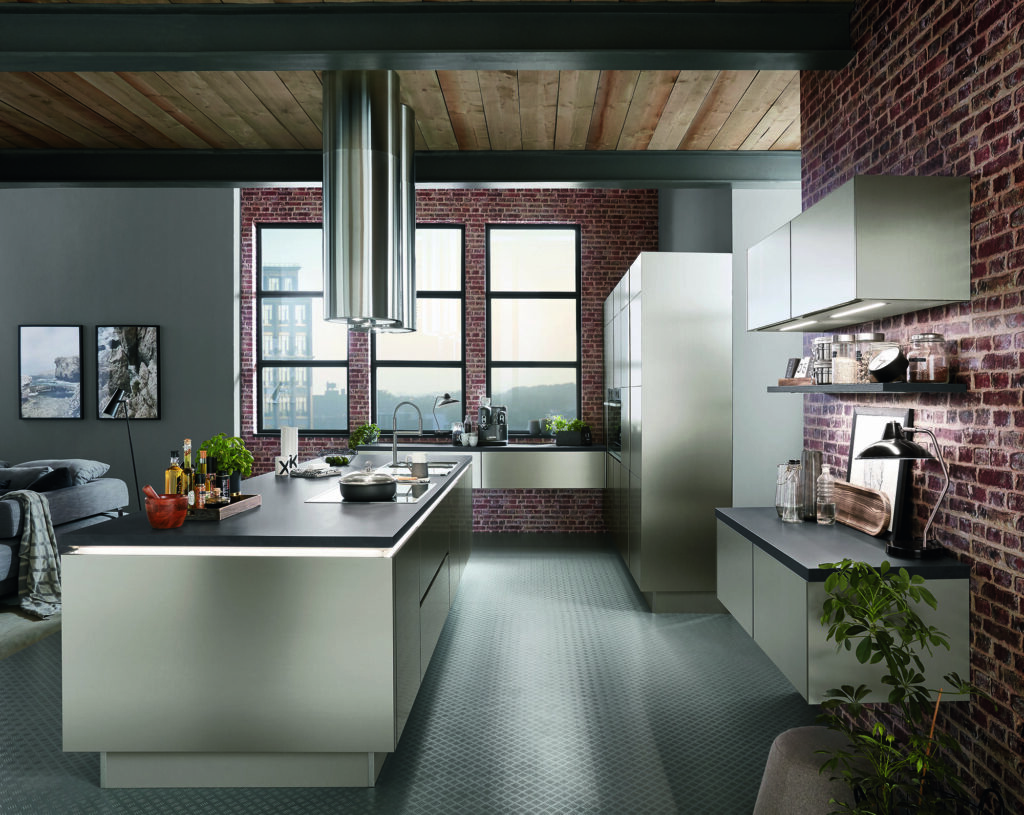 6. Good Designers shouldn't charge for design work
Many companies charge for their design work or to release plans to you, offering to deduct the cost against an order should you later proceed in buying from them. To clarify, this is not a sign of a poor designer, or company. But the problem is if you have already made a financial commitment, you may feel beholden to a company, even if you're not 100% happy with the designs or product.
Helping you make a fully informed decision, it is always advisable to enquire about design costs ahead of initiating any work. More importantly (and regardless if you are paying for designs), if you really can't get the design work to a point that you are happy and comfortable with then you should always approach someone new and go elsewhere for your kitchen.
7. A good kitchen designer should have an open mind
Just because something hasn't been done before doesn't mean it can't work! Should you have something in mind that's out of the ordinary then a good designer will always listen to your ideas and fully explore it as an option to decide if it's feasible. However, after full consideration of any design idea a good kitchen designer also shouldn't be afraid to say 'no' to you. If they are certain something will not work it is better to propose alternatives or other solutions to a problem.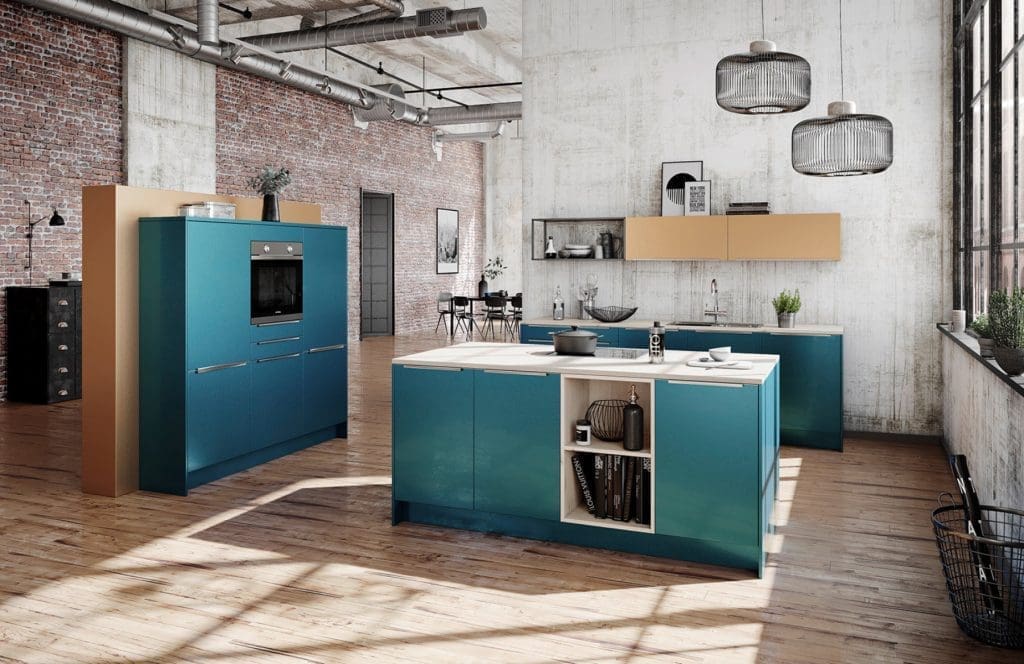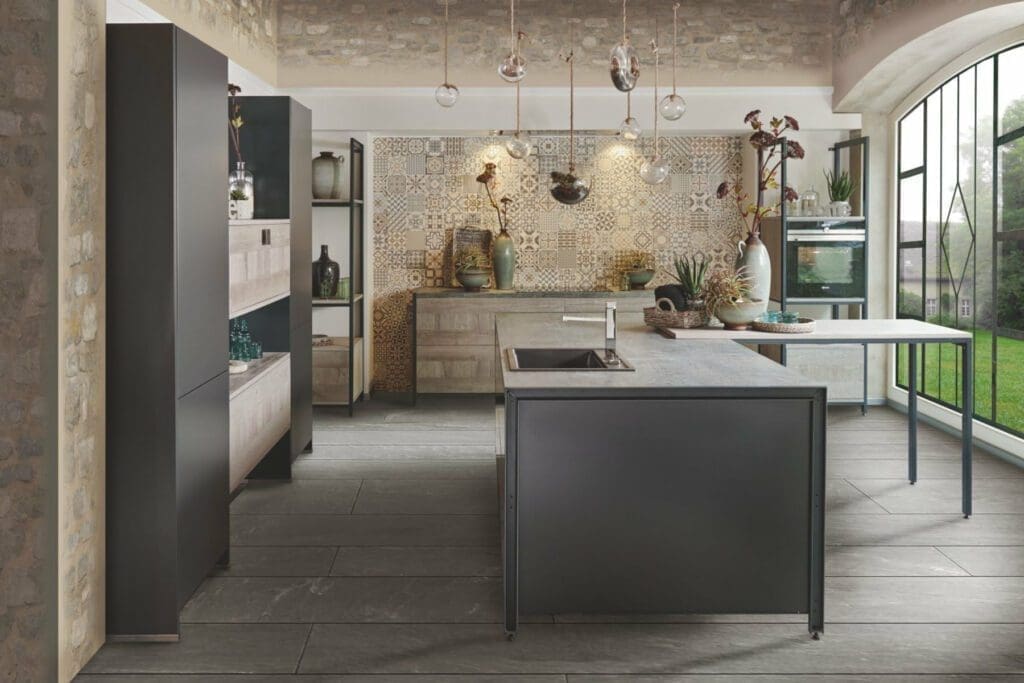 8. A good kitchen designer can advise on what styles will work for your home
If your home is open plan, or has a distinctive style such as a warehouse or period property then it may be important to you to come up with a kitchen design congruent with the rest of your interior …Or alternatively, you may want something which contrasts it entirely! Whichever the case, your designer should enquire about this, and advise accordingly on what styles will or won't work to achieve your desired look. When the meeting doesn't take place in your home it is advisable to bring photos with you. This way the designer can get a good impression of what your home looks and feels like.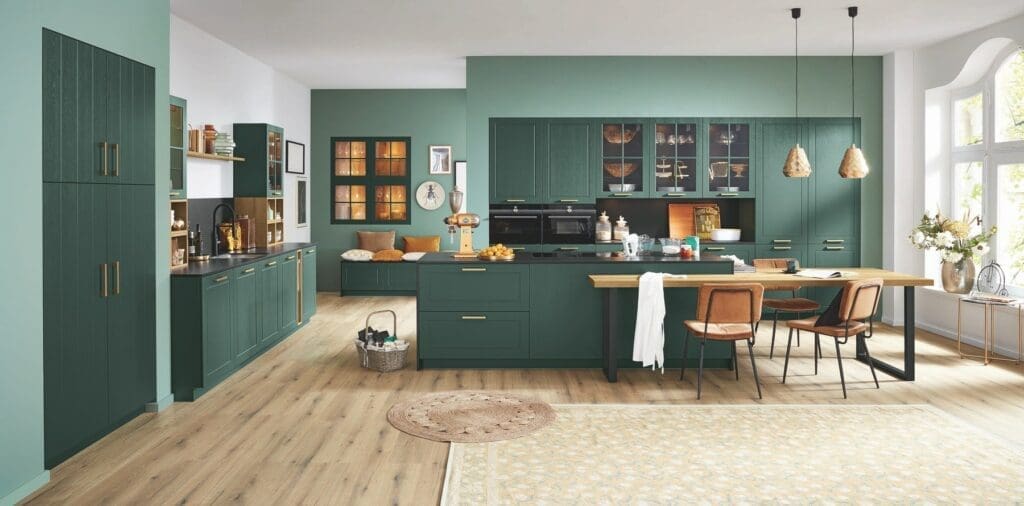 9. Former kitchen client reviews
An easy way to establish how good a company and its designers are, is to search for online reviews written about them by former clients! These are usually easy to find online…though if you can't find any this is usually a warning sign in itself! Whether clients have had a good or bad experience, they are usually happy to write about it publicly. It also proves a helpful way for others to establish the true credentials of a kitchen company. Google My Business and Houzz are two of the many great platforms for researching customer feedback and experiences of home improvement work.
10. Good kitchen designers won't pressure you
It is important you feel comfortable with any kitchen designer you are working with. This means feeling free to voice your opinions, whether positive and in agreement with your designer …or not. It is their responsibility to put you at ease, ensuring you feel able to talk to them openly, and even recognise wish list items that you haven't been able to articulate or say aloud.
If you don't like a design they produced or want to change anything then you should feel you can easily tell them this. As long as the results are still functional, safe, and meet requirements, then whatever will go into it is ultimately up to you and you should never feel any pressure when making a decision you're unsure of. After all, it's your kitchen, and not the designers. With regards any designs presented to you, it's always going to be your opinion that matters above all else!
If you would like help in finding local, professional kitchen designers who are specialists in what they do then contact the Kitchen Experts today.