Everybody has a dream kitchen, with many homeowners hoping for a luxurious German kitchen to achieve that dream! However, German kitchen manufacturers can come with a hefty price tag! Yet, it doesn't need to cost a fortune to have a new German kitchen installed in your home. Instead, a great way to save money and get a quality kitchen that suits your needs and tastes is to find an ex-display German kitchen model from a well-respected kitchen retailer.
What is an ex-display German Kitchen?
Most German kitchen retailers use showrooms for displaying luxury kitchen sets, helping customers visualise how each kitchen style might look within their own home. Visitors are invited to touch and explore these kitchens, yet other than this, most of these kitchens have never been used and so are thrown away to make room for newer styles or because the door colour has been discontinued; this is despite being new and having years of life left in them. Alternatively, these kitchens are listed for sale as 'ex display' German kitchens, offering multiple benefits to prospective buyers!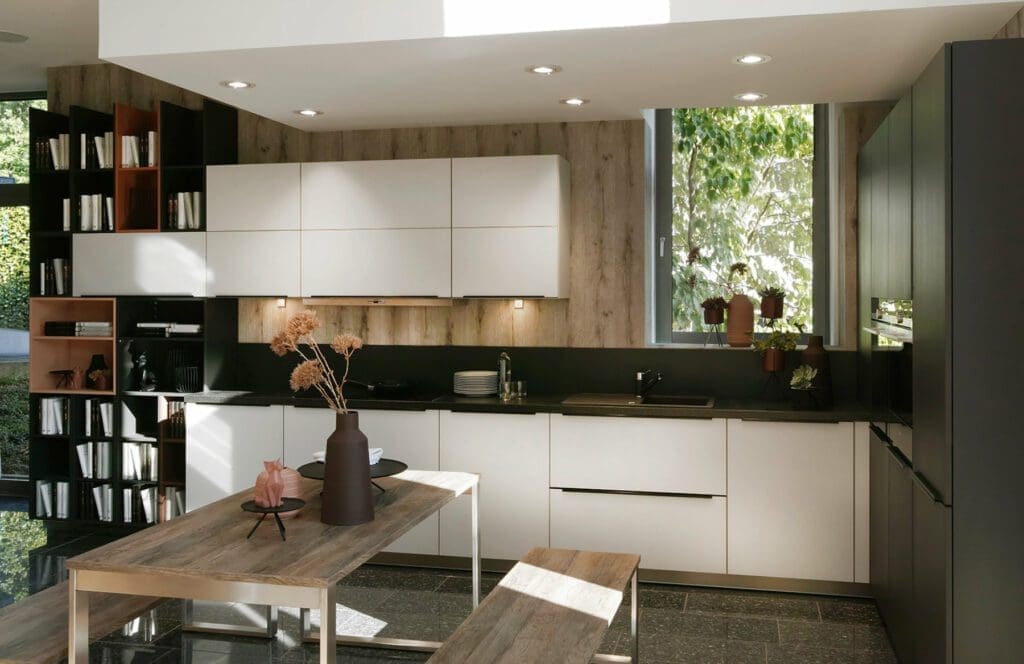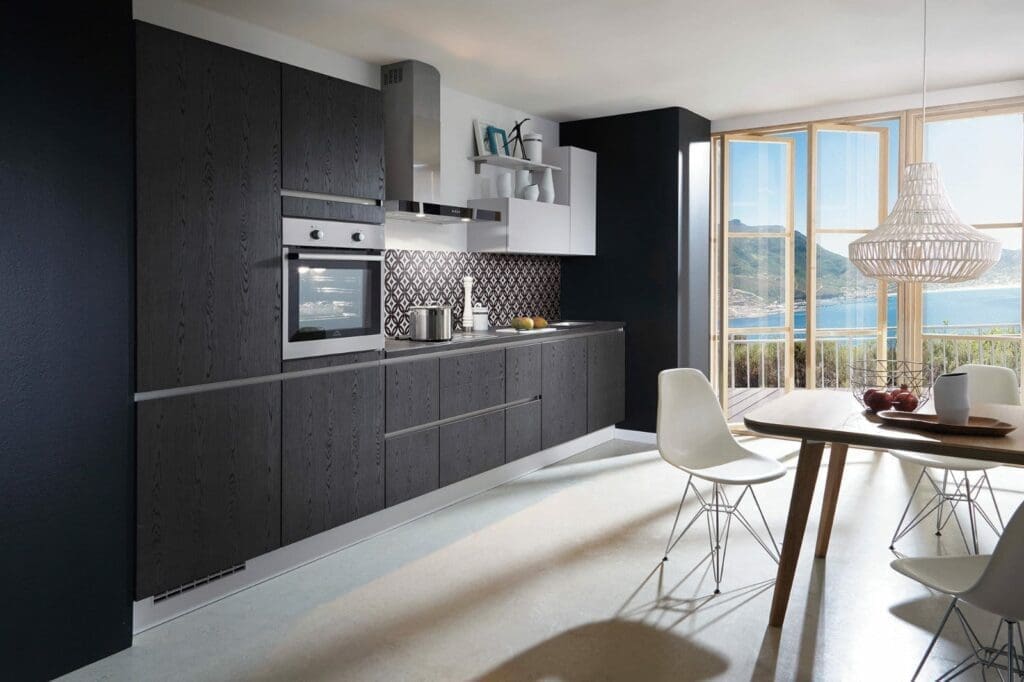 Save thousands on an ex-display German Kitchen
Unlike second-hand kitchens, ex-display German kitchens have never actually been used. But due to having been on display, they typically become available for purchase at a much lower price tag compared with a brand new, made-to-order kitchen. This makes them a great opportunity for people looking to upgrade their kitchens as you're getting a brand-new kitchen for a great price. For example, given the minimal use there will be no stains or signs of wear on the ovens, fridge or hob, and the cabinet doors will still exude a fresh, brand-new look. The whole ex-display kitchen is spotless and new, delivering the style and quality associated with German kitchen products but without the eye-watering price tag. In fact, depending on your choice of style, a second-hand German kitchen installation can even increase the value of your home, or make it more appealing to future prospective buyers.
Achieve affordable Wow factor with an ex-display German Kitchens
German kitchens are known for their stylish, sleek aesthetic, combined with innovative functionality. And as display kitchens tend to feature some of the best 'Wow factor' design features, buying an ex-display German kitchen is often a great way of achieving an on-trend kitchen, complete with many attributes not included in a standard kitchen design.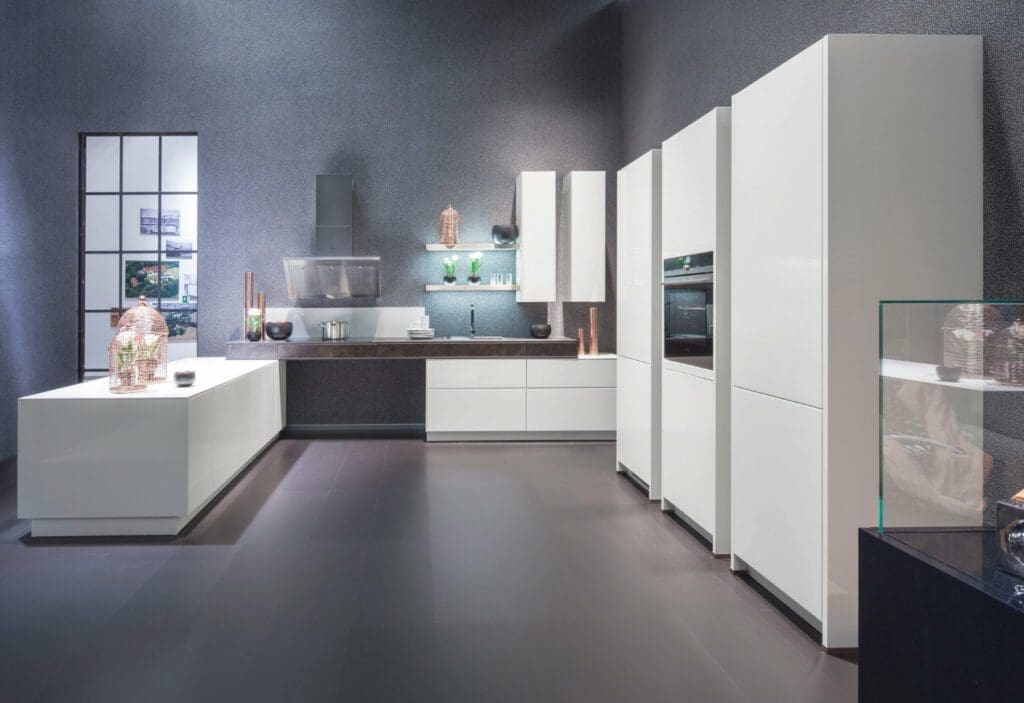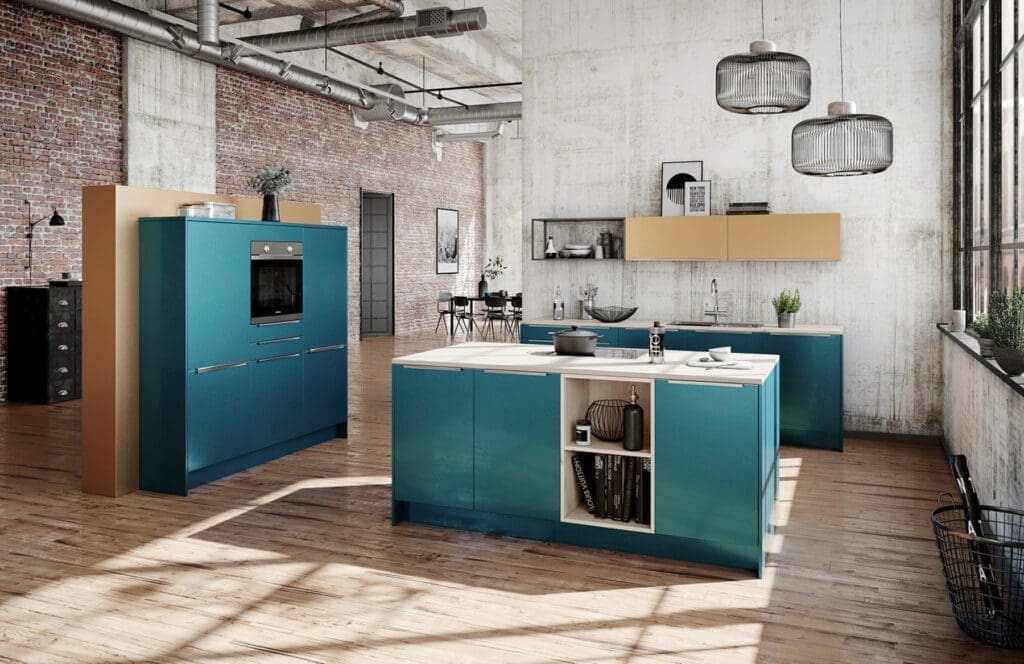 You can tailor your kitchen look
It's possible to modify the look and layout of an ex-display German kitchen to meet your personal taste, wants and needs. And all you really need for this is a little imagination! For example, you might repaint your kitchen cupboard doors or replace the handles to completely transform the existing look, and often at half the cost! Alternatively, you might mix and match your ex-display purchase with contrasting kitchen doors or units in a stylish two-tone kitchen design. On trend, and beautiful in appearance this is also a great solution if you can't buy enough ex-display cabinetry to fill your kitchen space. Instead, you can complete it with a contrasting kitchen island, or eye-catching run of kitchen wall units!
Ex-display German kitchens can save you time
Even if you're the most organized person in the world, renovating your kitchen can be stressful, difficult, time-consuming, and taxing. Comparatively, it can be extremely easy to purchase an ex-display German Kitchen, and often very timesaving. Ex-display kitchens are available and ready to go, which speeds up the entire process. Furthermore, buying an ex-display German kitchen will cut down on the long manufacturing lead times that are associated with custom-made German kitchens.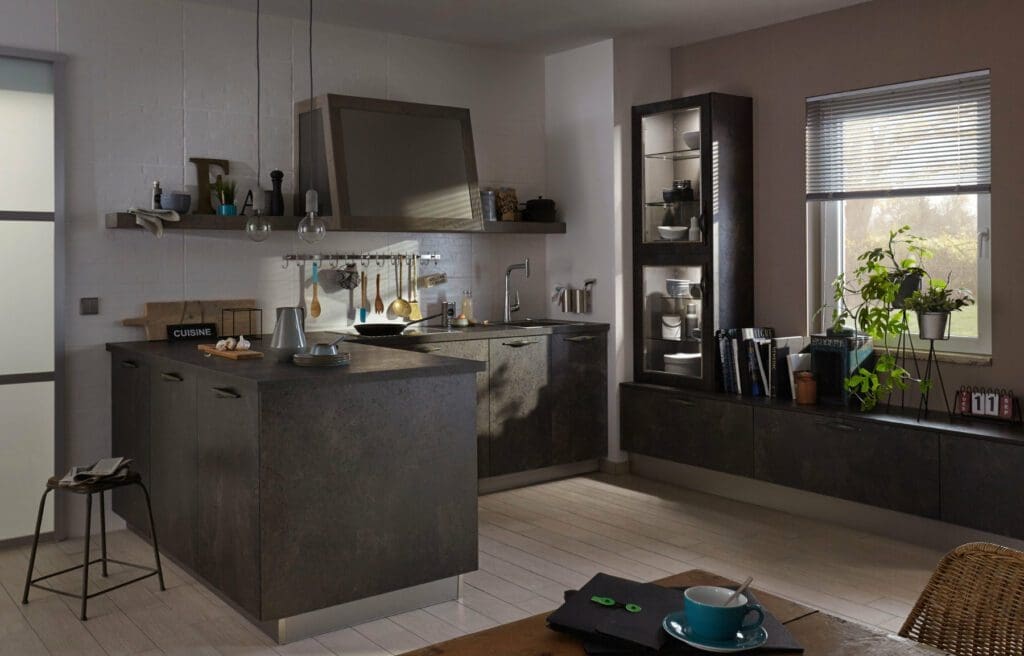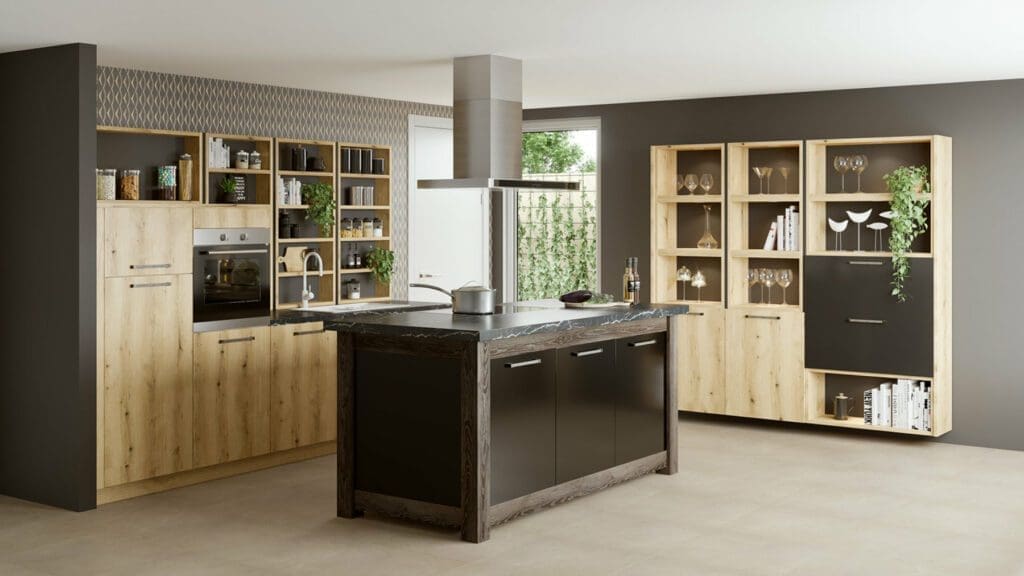 Sustainable Ex-Display German Kitchens
German kitchen manufacturers are well-known for their green credentials and environmental consciousness. However, purchasing an ex-display German kitchen is an even more sustainable choice than buying a new kitchen. Through buying an ex-display German kitchen you are extending the life expectancy of your kitchen. Ultimately, this will reduce the amount of waste that goes to landfills, as well as the carbon emissions from manufacturing and transport.
Fitting Ex-Display German Kitchens
German kitchens are rigidly manufactured so the entire ex display kitchen will arrive already assembled and as long as you have the correct measurements, everything should match perfectly. You don't have to customize the ex-display to your liking as the kitchen is already fully fitted and ready to go. So, simply move the cabinets, worktops, and cupboards to where you want or need your kitchen to be, which is an easy and inexpensive means for installing. Alternatively, and if preferable, your kitchen installation can be completed by a professional kitchen fitter, the majority of whom are highly experienced in fitting well-known German kitchen brands.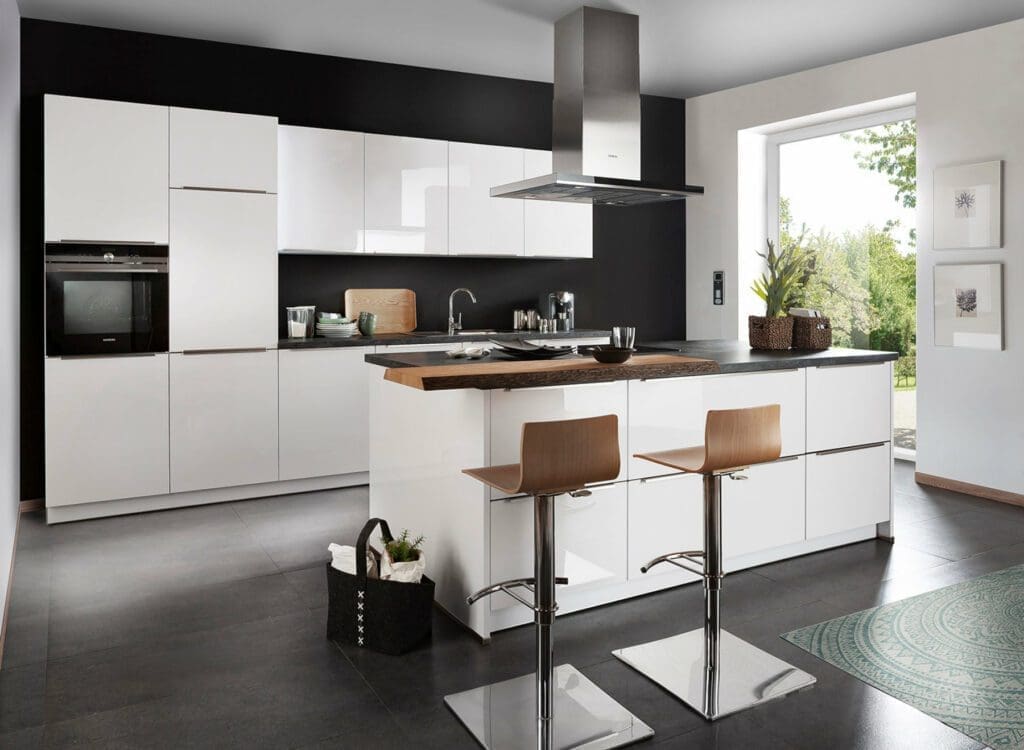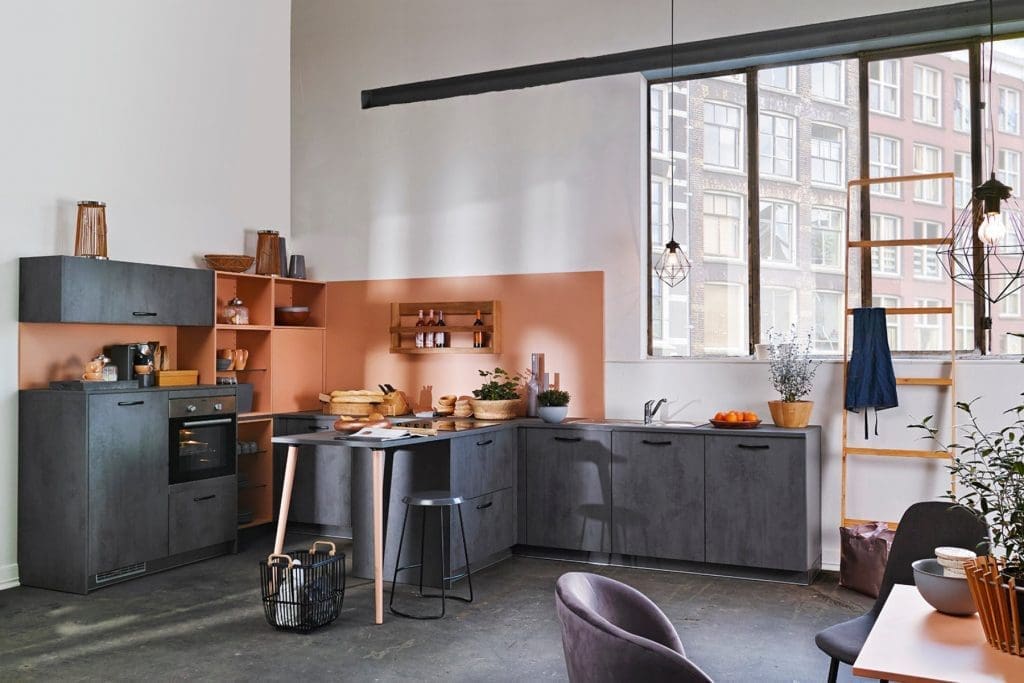 Be Aware!…
Whilst there are many benefits of buying an ex-display German kitchen it is advisable to do your research and be wary of common pitfalls. these include researching the cost of a brand-new German kitchen so you can compare the price offered, enquiring as to the age of the kitchen and the reason it is being sold as ex-display, and being incredibly careful to check measurements of the intended space to ensure the ex-display kitchen will fit!