How to measure your kitchen space with the right allowance
In modern homes the kitchen is more than a place for preparing and eating meals; it also forms the centre of everyday family life and living. This is where people meet, cook and eat together – a space full of creativity and energy! In fact, for many, planning the perfect kitchen is one of the most important steps when buying a new house or apartment, or replacing an existing kitchen might be something you've dreamt about for many years. And this process begins with measuring your kitchen in order for an expert planner to being to understand exactly what's possible for the space. So what follows is our professional advice, helping you to successfully measure up your kitchen space before you visit a professional: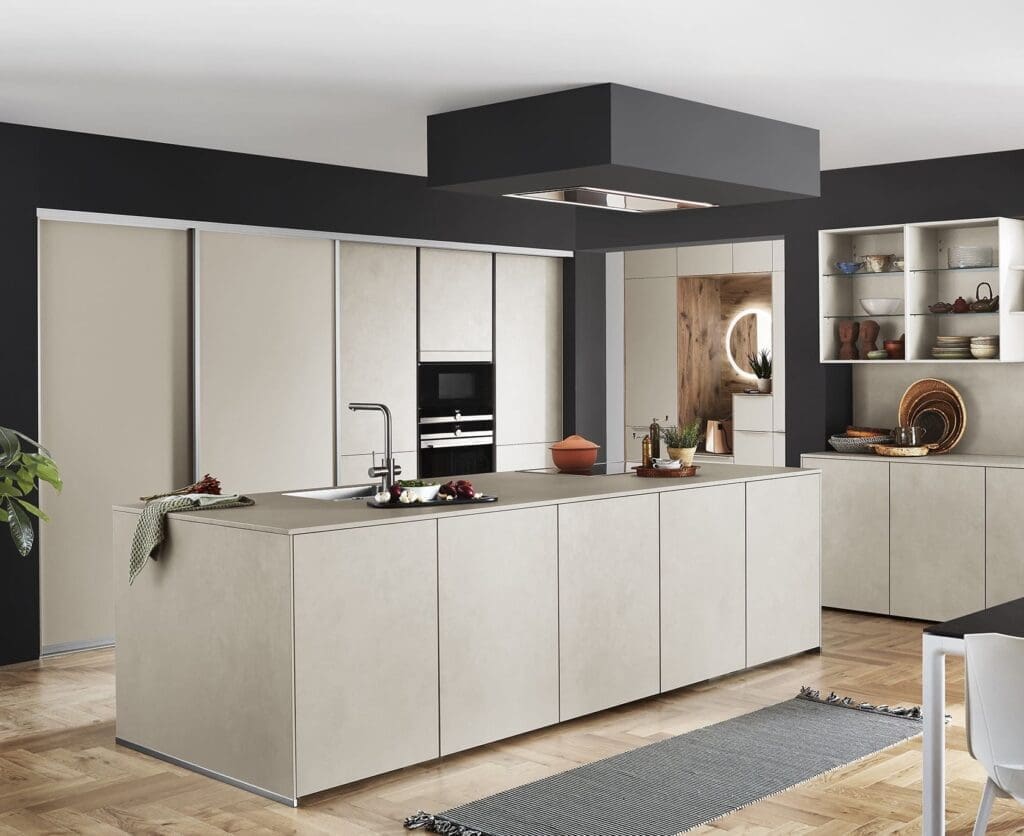 Measuring your kitchen: what to pay attention to!
Of course, it goes without saying that the more accurate your room measurements, the better the planning will be. Therefore, make sure to observe the following points so you can avoid any nasty surprises during the installation of your kitchen. In fact, the best way to measure rooms today – and a tool that most professional kitchen designers use- is a modern laser device. These are available inexpensively in most large hardware stores. When buying, make sure that the device is suitable for short as well as longer distances.
Where to being in measuring your kitchen space:-
First draw up a floor plan/sketch of your kitchen, measuring the floor area, i.e. the length of the walls and then the height of the ceiling.

When measuring, pay particular attention to the corners of the room. For example, right angles are rarely found in older houses. Therefore, you must also measure the angles at different points in space. Then use the smallest result.
3. Don't forget to include the position of your windows and doors on your drawing. This includes the windowsills. When it comes to the doors, you should also mark where they are "hinged", i.e., on which side the hinges are located, and in which direction the door is opened.
4. Note that sloping ceilings are not easy to measure. If you have the appropriate equipment, you can measure the angles directly. Or you can measure the distances on the ceiling and floor that do not lead to the slope and draw them in. But here, too, you should take several measurements to get the best possible result.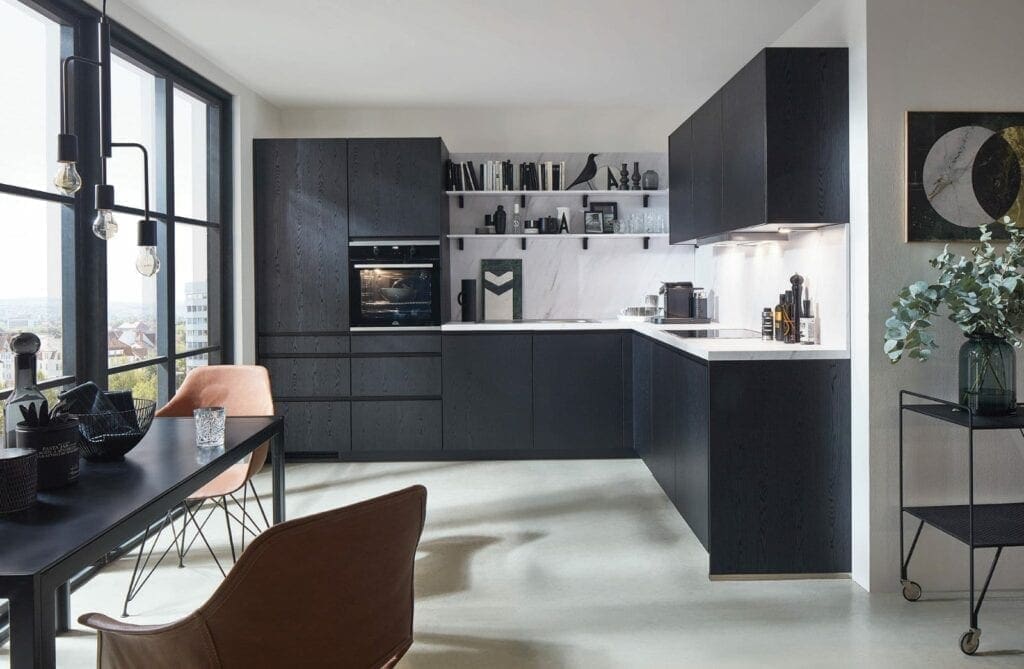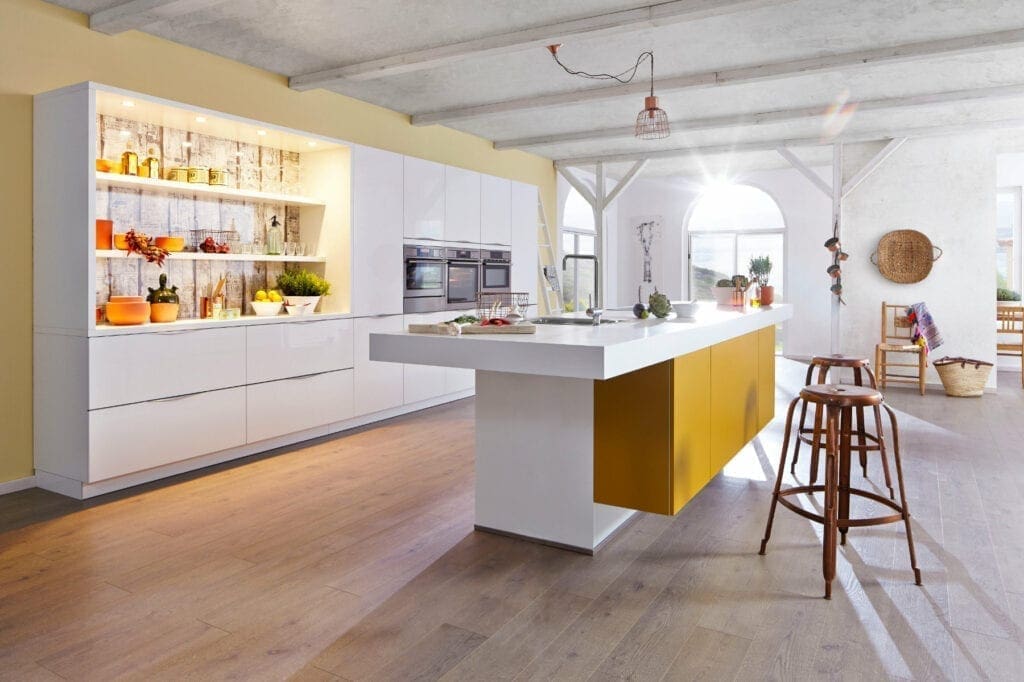 5. In the next step, draw in the position of light switches, radiators, and sockets. Also important are the connections for the cooker or hob, oven and water connections, and any existing exhaust air openings. Although you can make changes during planning, this data usually determines where the sink, dishwasher and hob are placed.
6. One last tip: don't forget the floor! Especially in new buildings, where underfloor heating or appropriate insulation is planned, the space that is required here must be taken into account when determining the mounting height.
Doublecheck your Measurements!
As you can see, it is not enough to just measure the base area and enter the sites of the windows. Instead, as the measurement of a kitchen determines the success of the planning which follows, it is essential to take precise measurements. In fact, it is a good idea to measure everything twice and critically check whether the measured values are correct.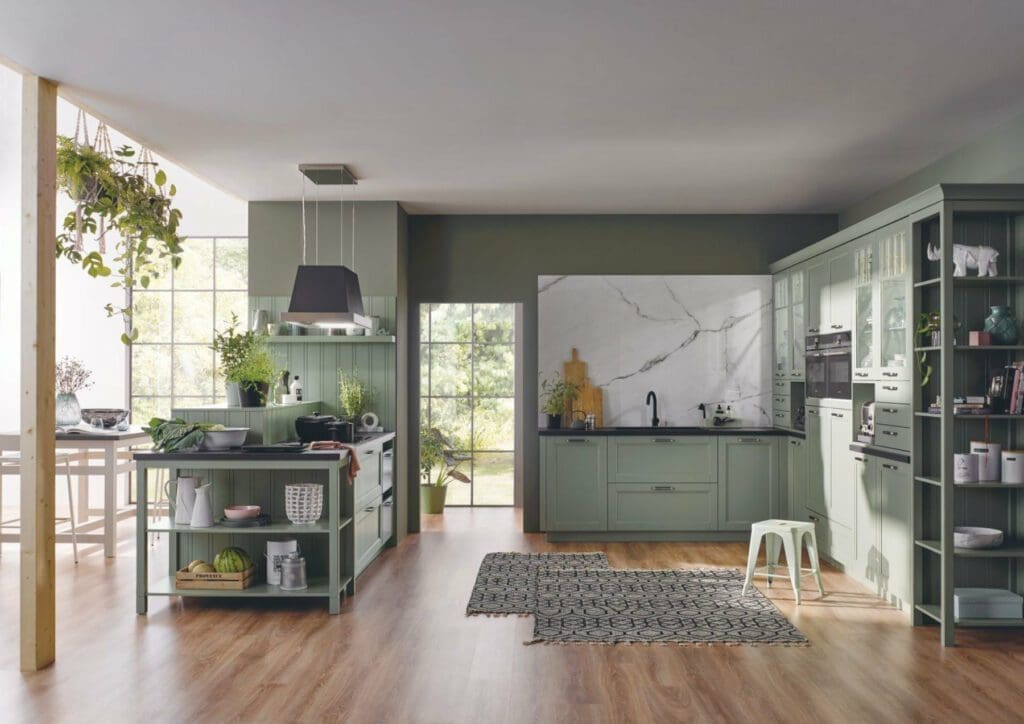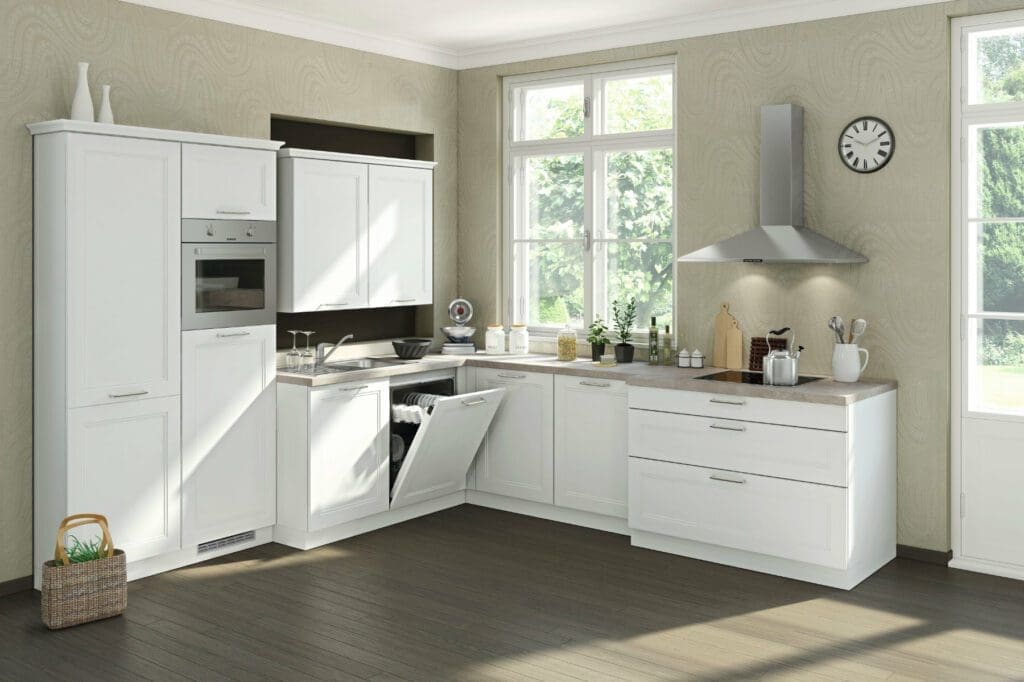 Find your nearest kitchen expert!
With the appropriate care, you don't need to be a professional kitchen designer in order to measure your kitchen correctly. However, if you are unsure, or would prefer to use a professional from the outset then contact your local kitchen expert today and arrange for someone to attend and measure up on your behalf. In doing so, you will achieve correct measurements, which in turn means you can be sure that everything will fit during later assembly! Apart from taking your measurements, a home visit will allow your designer to get a good impression of the potential for your space, and they should be able to offer you no obligation ideas and advice when it comes to the optimal design for your dream kitchen.