The Kitchen Cabinet Carcass guide
The kitchen cabinet carcass is an integral part of creating a durable and lasting kitchen. Kitchen cabinet carcasses make up the base structure that will serve as the foundation for the rest of your kitchen design. This is why it's important to choose materials, colours and sizes that are just right for your space, whilst ensuring the success of your other kitchen elements. Not exactly sure what a kitchen carcass is? Not to worry! …This helpful guide covers everything you need to know about them, allowing you to create a functional and long-lasting kitchen!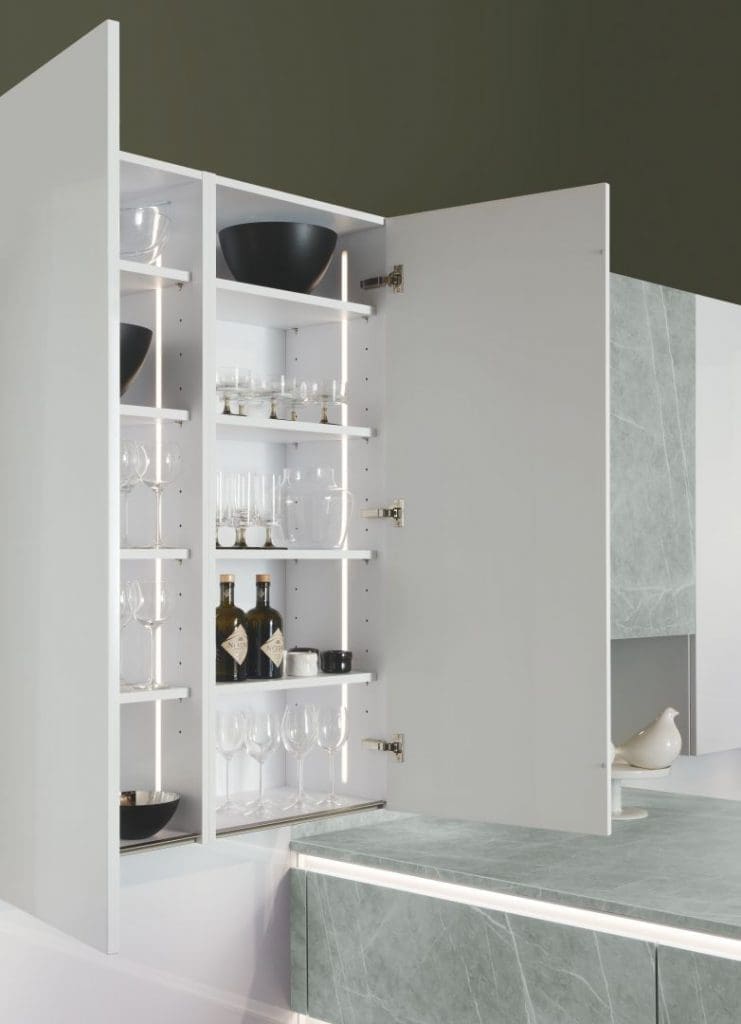 What is a Kitchen Cabinet Carcass?
A kitchen cabinet carcass is the framework of your kitchen cabinet – the base unit onto which doors and drawers are attached. It provides the frame for what will later become the main storage spaces for your kitchen. This part of the kitchen design process is easy to overlook, since you'll only see the carcass when you open up your cabinet. However, choosing the right kitchen cabinet carcass is just as important as choosing a cabinet door style that's aesthetically pleasing. A strong and sturdy foundation will make for an overall durable kitchen that's guaranteed to last you a long time!  
What are the Different Kitchen Cabinet Carcass Materials?
When it comes to the makeup of your kitchen cabinet carcass, there's plenty of options to choose from. You'll find that there are many quick and affordable options, but these might not give your kitchen the long-lasting durability it needs. It's important to choose quality materials to ensure that your kitchen cabinets don't break apart or warp after a certain amount of time! Below you'll find a brief breakdown of the different materials most commonly used in kitchen cabinet carcasses:
Firstly, kitchen carcasses can be made using solid wood. Solid wood is very durable and can ensure longevity for your kitchen space! However, this does not always make it the best choice for carcasses. It can also be prone to warping over time as humidity increases, or swelling due to water damage. Additionally, solid wood is one of the more expensive options, so consider your budget before deciding on this material.
Next up is High Density Fibreboard, or HDF. HDF is an engineered wood material that works well in kitchens because it emulates solid wood yet is much more affordable. It offers a similar look to wood, although it might not give your kitchen quite the same longevity. One of HDF's advantages is that it's less likely to warp or shrink in changing humidity, although it can still be susceptible to water damage.
You can also consider Medium Density Fibreboard, or MDF. This is also a type of engineered wood that's less dense and thus less sturdy than HDF. It's certainly one of the most affordable options, so it might be right for you if you're on a budget. However, you should consider that this option isn't particularly durable, so it might negatively affect the structural integrity of your kitchen. Your kitchen typically won't prove as long-lasting or reliable if you opt for MDF.
Plywood is also designed to emulate a real wood look, and it's a great option for those looking to save money without sacrificing the quality of their cabinets. Plywood is sturdy and unlikely to warp or break apart over time. Be sure to invest in quality plywood, though, to ensure a strong foundation for the rest of your kitchen.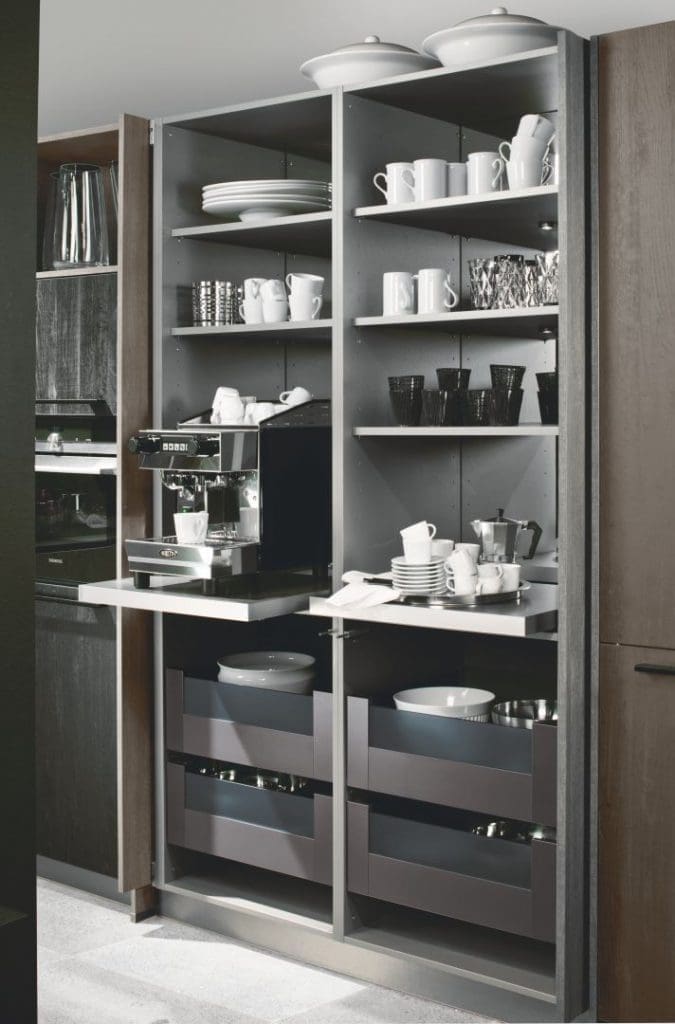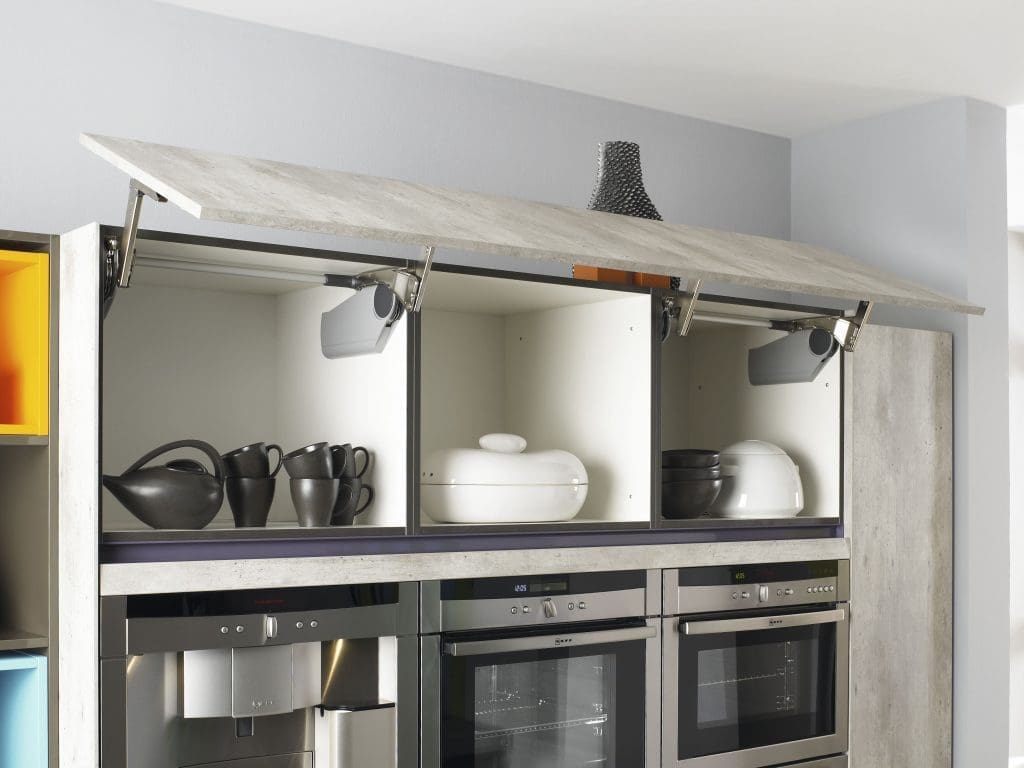 Are all Kitchen Cabinet Carcasses the Same?
There's certainly lots of variation among kitchen cabinet carcasses! Which type you choose ultimately comes down to your specific needs and the kitchen design you're trying to achieve. Choose the size of your carcass carefully depending on where the cabinet will be situated. Some carcasses will have to hold your worktops, while some might be fitted to the wall. Bauformat offer kitchen carcasses with a height of 123.5mm, for example, which are ideal for supporting worktops. Alternatively, Brigitte offers three different plinth heights for your cabinets – 100mm, 150mm and 200mm – allowing you to customise your cabinets according to your personal kitchen needs.
Do Kitchen Carcasses Come in Different Colours?
Kitchen carcasses are most often available in standard colours ranging from white to grey to black. Some companies will offer only these colours, while others have many more options. For example, Nobilia offers up to fourteen different shades, among which you're likely to find the perfect one for your kitchen aesthetic.
You can also choose to have a specific colour on the outside of your carcass panels while the inside remains white or have matching colours on both the interior and exterior. Bauformat conveniently allows you to customise your exterior carcass panels to blend in with the rest of your kitchen design. Whichever colour you choose, ensure that it complements the rest of your kitchen, and remember to focus on finding a good quality carcass before customising it.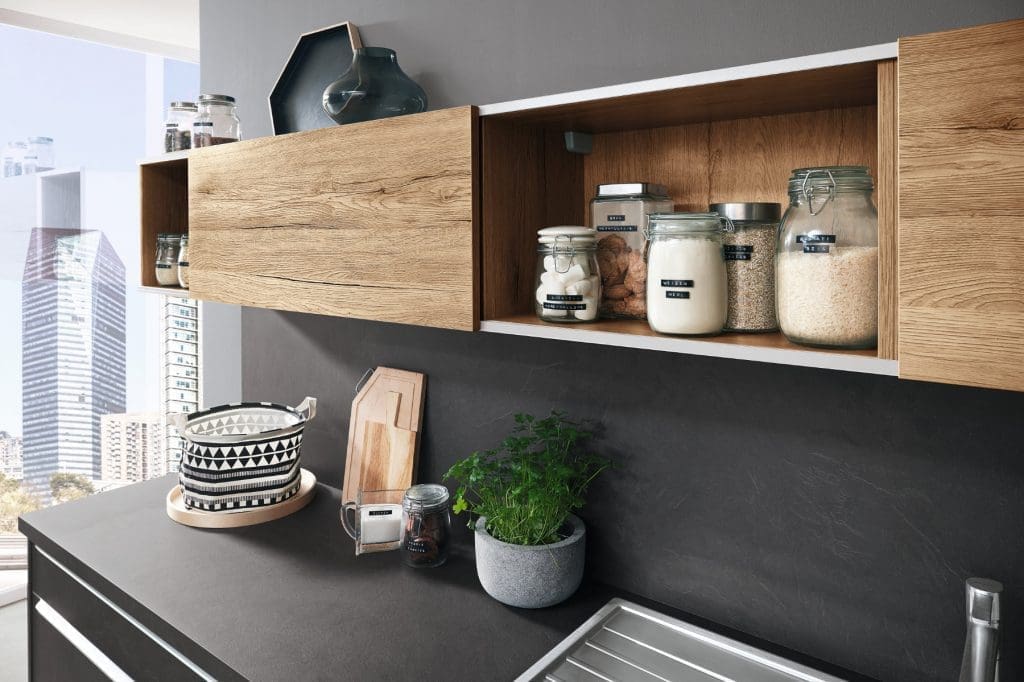 How to Determine the Quality of Kitchen Carcasses
When it comes to actually buying cabinet carcasses for your kitchen, one of the most important things to consider is the quality, which is most often determined by the density. As mentioned above, higher density fibreboard or chipboard will last longer and create a more durable kitchen. For example, Bauformat offers carcasses with three panel densities, namely 16, 25 and 40mm. You can choose the ideal density for your kitchen depending on how much the carcass will have to withstand and how durable you want it to be.
However, if you're planning your kitchen on a budget, you'll have to determine which material is best for you in terms of maintaining quality while still an affordable option. You'll also want to consider factors like water resistance to ensure that your cabinets don't become water damaged in the event of a leak or burst pipe. It's always a good idea to speak to a professional kitchen designer that can help you choose the right kitchen carcass based on your budget and needs! Try seeking advice from a reputable kitchen designer that has good online reviews so that you can make the most of your kitchen planning and get the kitchen you deserve.  
Find Your Perfect Kitchen Today!
Now you have some insight on why kitchen cabinet carcasses are important and how you can go about choosing the best one for your kitchen! It's important to invest in a high-quality, durable and long-lasting material, as this is the foundation the rest of your kitchen will be built. Carefully consider your kitchen needs as well as your budget and speak to a reputable kitchen expert for the best results!