Local Independent Kitchen Companies
When it comes to planning a new kitchen, there are many options available to you. Yet not knowing where to begin, many homeowners will turn to one of the big-name, national kitchen companies, often referred to within the industry as 'sheds,' …but is this necessarily the best choice?  Instead, choosing an independent kitchen company instead of a larger retail chain or manufacturer offers a superior experience and greater value for customers. Here, we explore the many lesser-known, but great advantages of choosing a local independent kitchen company.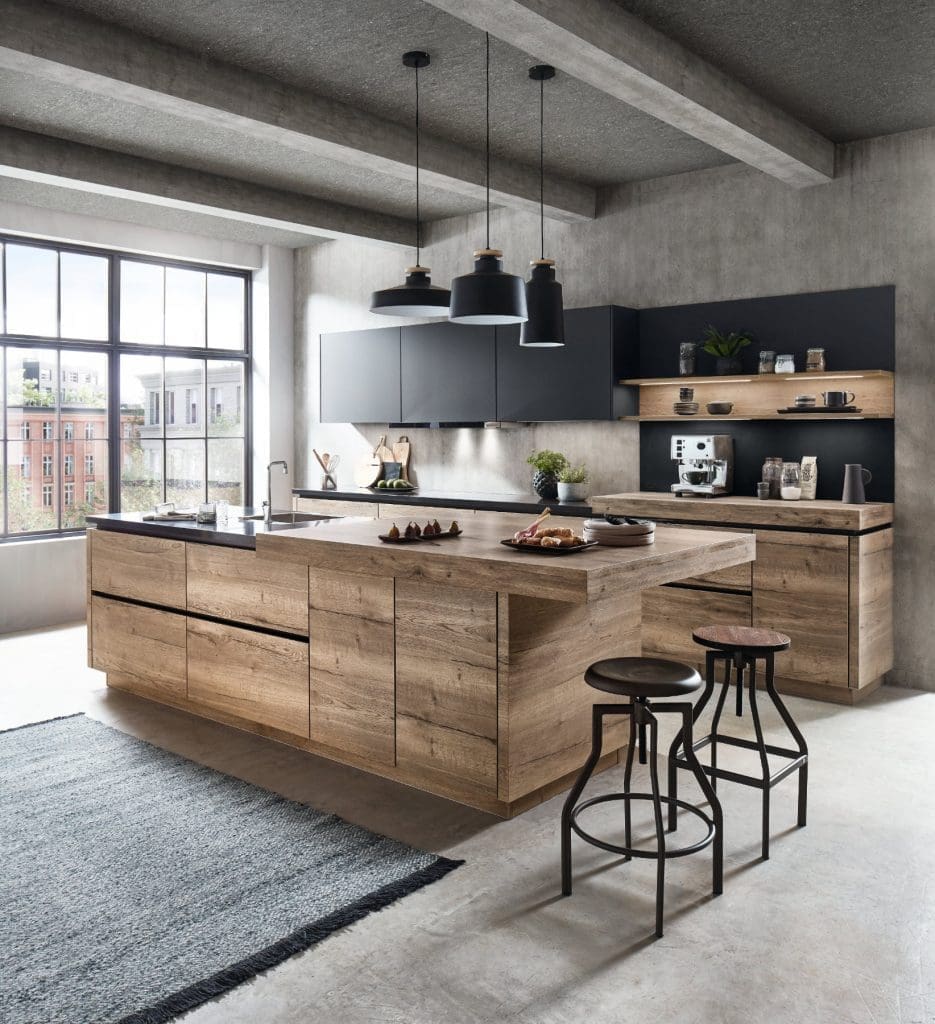 High Quality Kitchen Furniture Products
A significant benefit of choosing an independent kitchen retailer is the quality of the kitchens they provide. Independent retailers are often able to source higher quality materials than their bigger retail counterparts, as they are not bound by the same strict guidelines. Including British as well as German kitchen brands, who have a worldwide reputation for quality and precision engineering, this means that customers can be sure that their new kitchen will be made with the best possible materials and processes, and so in turn is sure to stand the test of time throughout everyday wear and tear.
Kitchen Variety, Choice and Customisation
When you choose a local independent kitchen company, you'll also have access to a much wider range of products compared with larger national companies, as well as high-quality, customisable products that may not be available elsewhere. In turn, this means independent kitchen retailers have far more flexibility when it comes to the design of the kitchen, allowing them to create a unique and bespoke kitchen to meet your exact requirements. This level of detail and bespoke craftsmanship is something that cannot typically be achieved through a larger retailer.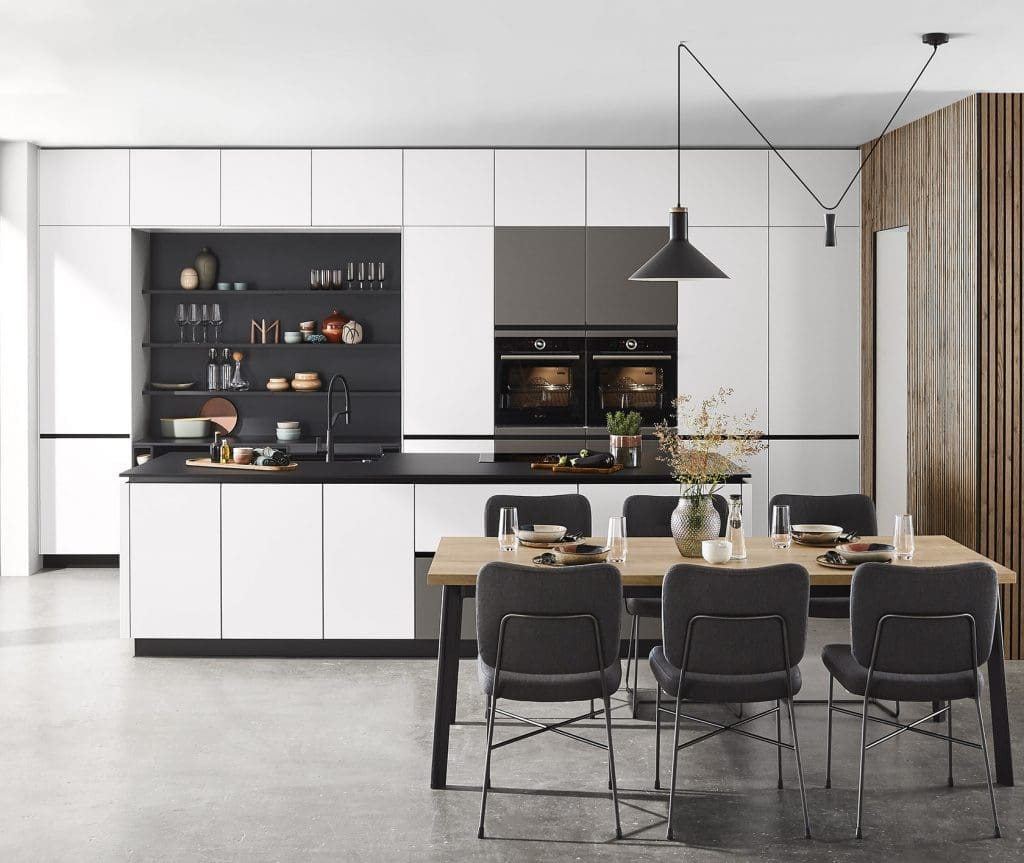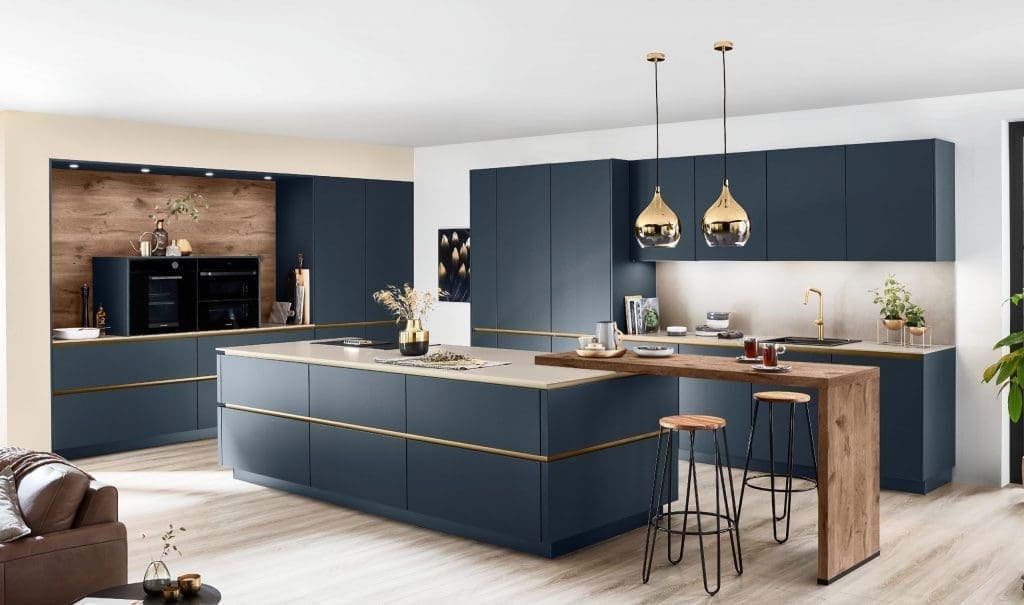 High Quality Kitchen Design Service, Advice & Expertise
One of the most significant benefits of choosing an independent kitchen company is the quality of the design service. Independent retailers typically specialize in kitchen design and offer far more customisation and personalisation options than larger retailers. Independent retailers are also more likely to be staffed by knowledgeable and experienced designers who are familiar with the latest kitchen trends and technologies, something that big national companies can't always match.
With a wealth of knowledge and expertise about their products, experienced kitchen designers can provide advice on all types of materials, colours, and styles. They will be able to advise on the best kitchen design for your home, suggest ways to get the most out of the space you have and recommend innovative products and solutions that you probably won't have thought of.
Better Value and Better Kitchen Prices
In addition to offering better quality and a wider range of kitchen products, and accessories, a local independent kitchen company is often less expensive than large national companies. This is often the opposite of what people expect but frequently occurs because they are not tied to the same contracts and prices as large national companies and they generally have much lower overheads. In turn, this allows Independents to pass on the savings to their customers.
For customers, this means they can enjoy the same (or better) quality and design of kitchen as they would at a larger retailer, but at a much more affordable price. Furthermore, customers will find that independent retailers often offer promotions and special offers on their products, as well as discounts on installation and delivery.  As a result, they can offer you a better kitchen, or a kitchen design with more added value, yet at a much lower price.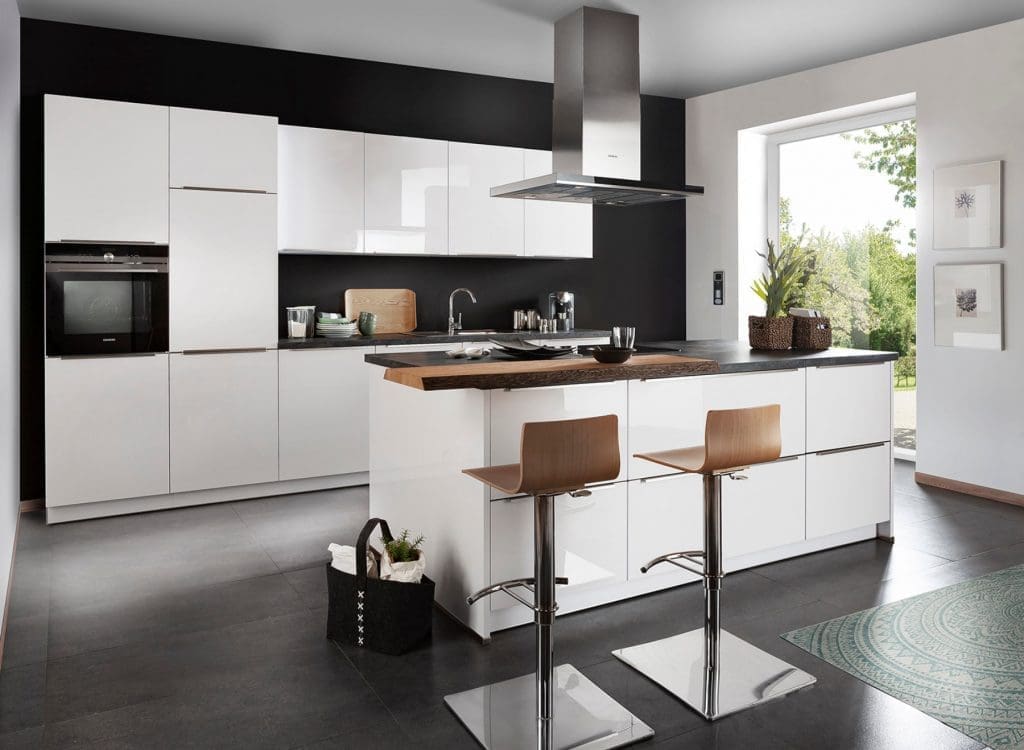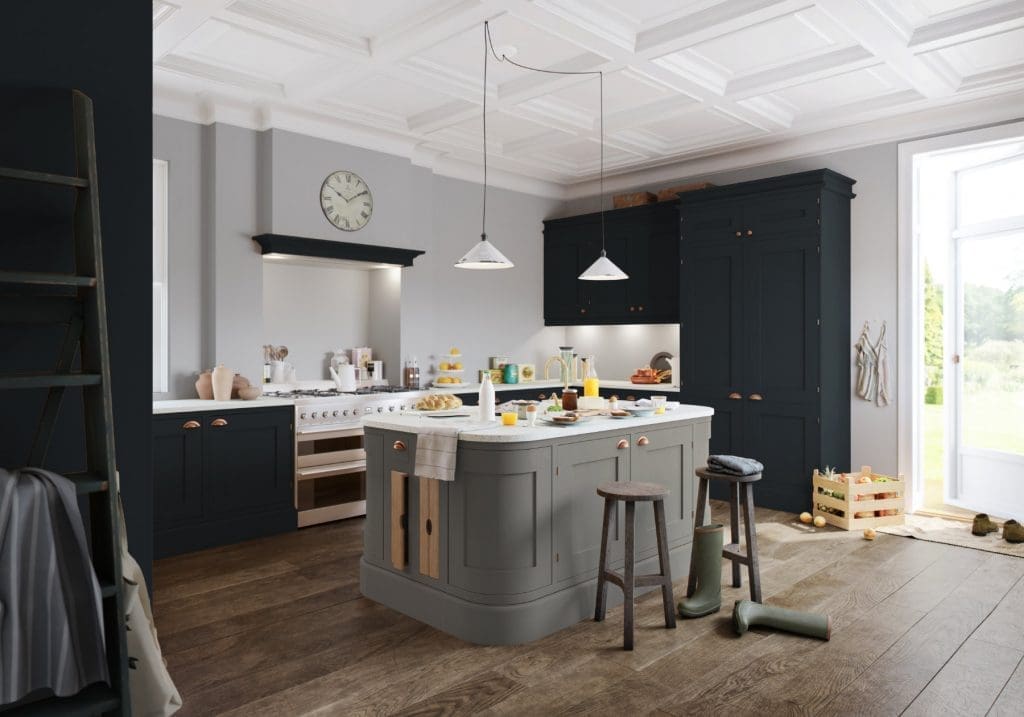 Most Independent Kitchen Companies Offer Installation
On the subject of kitchen installation, it is worth mentioning that not all larger kitchen retailers offer installation as part of their service, whereas most independent kitchen retailers do. In the former scenario, this means having to source your own builder, liaise between different suppliers to arrange work schedules and confirm who is responsible for completing different parts of the work. Sourcing your own builder also means your kitchen might be fitted by a tradesperson who is unfamiliar with the brand of kitchen you have bought, and with no prior experience of fitting it.
Comparatively, most independent kitchen companies have worked with their fitters long-term and so they know the brands and how to fit them, achieving a seamless kitchen finish.  This also greatly reduces the likelihood of mistakes being made. In this scenario, it is far better to work with an independent as it will usually be their responsibility to fix any mistakes or damages, whereas with a separate tradesperson you can easily end up playing the blame game whilst trying to establish where the damage happened and who is responsible between supply, delivery and installation.  
Better Customer Service
Finally, when you choose a local independent kitchen company, you'll benefit from a much more personalised level of service. They will provide one-on-one advice and support, and usually the same point of contact throughout the entire process from kitchen design to installation. This is something that the big national kitchen companies are usually unable to provide.
Working with an independent retailer also allows customers to be more involved in the design process as they have more direct contact with the designer and can give more detailed feedback. Customers will find that independent kitchen retailers take more time to understand their needs and preferences to ensure they are getting exactly what they want in their new kitchen, and they are more likely to be available and take time to answer questions and provide guidance.
Working with an independent retailer also allows customers to be more involved in the design process as they have more direct contact with the designer and can give more detailed feedback.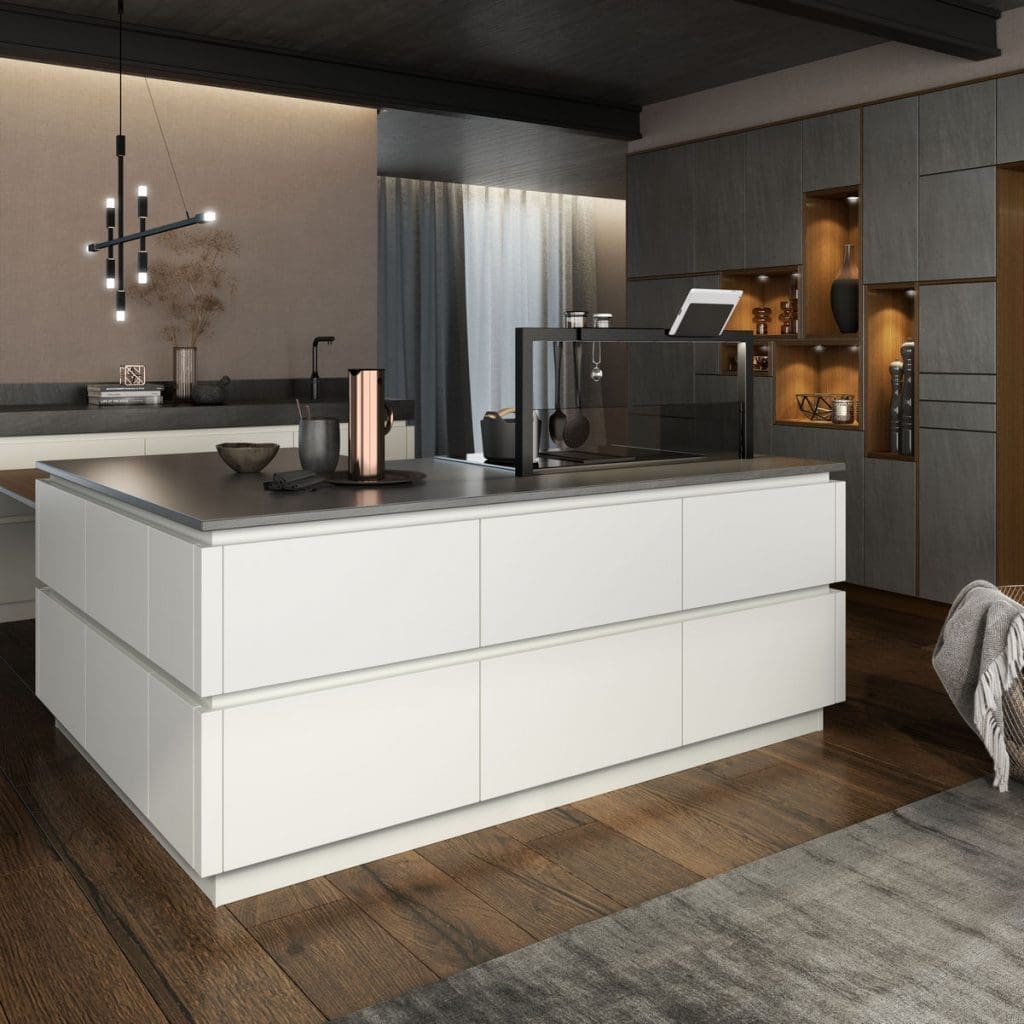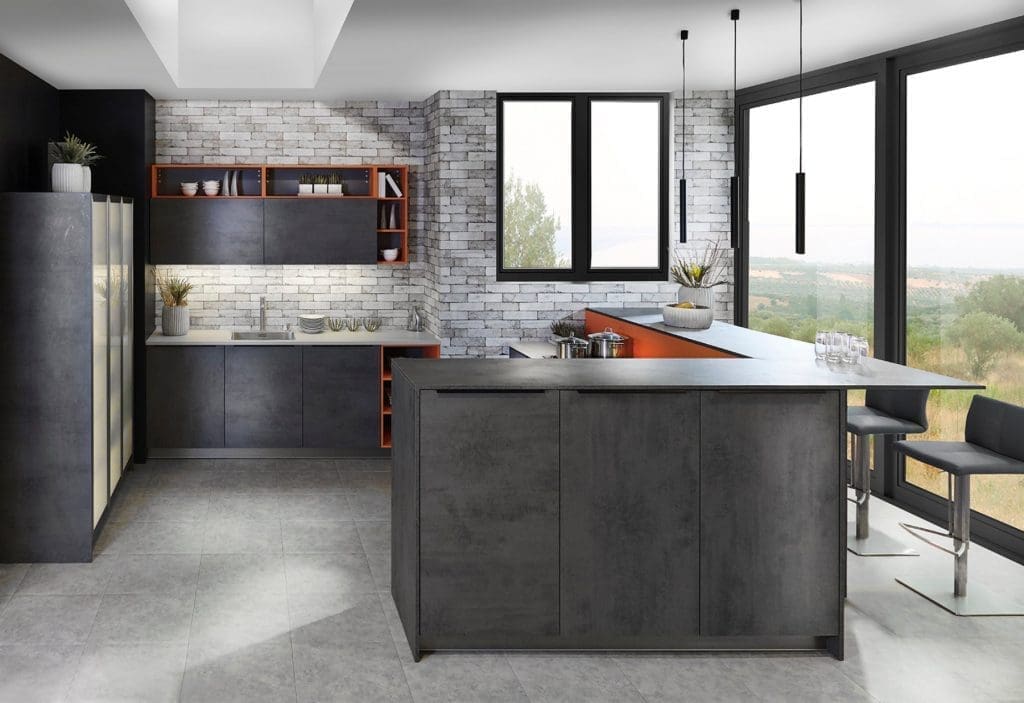 Find Your Local Independent Kitchen Retailer
In conclusion, there are many advantages to choosing a local independent kitchen retailer over one of the big national companies. You'll be able to benefit from expert advice and a wide range of quality products, often at a much lower price than you would pay with a national retailer. Plus, you'll be able to benefit from a more personalised service, resulting in a kitchen with a much more personal feel and high standard of finish.
Want to find a good local kitchen retailer near you? …Contact the Kitchen Experts today.