Successful Kitchen Renovation Advice
Congratulations! After much time deliberating your kitchen renovation you've now found an amazing design that reflects your vision for your brand-new kitchen, and now you're keen to get going with the works – this is going to be easy, right? Well, it can be…if you procure the services of a reputable kitchen company, and builder; they can help in the preparation and planning, which will largely influence the scope of works and the project's overall success. Dependant on the scale of the project, it can range from days to weeks, or sometimes even months, and is sure to cause some disruption to your day-to-day life and routines. However, there are some things you can do to minimise that disruption, so here the Kitchen Experts bring you some practical solutions along with the voice of experience, helping you to prepare for, and survive a kitchen renovation project.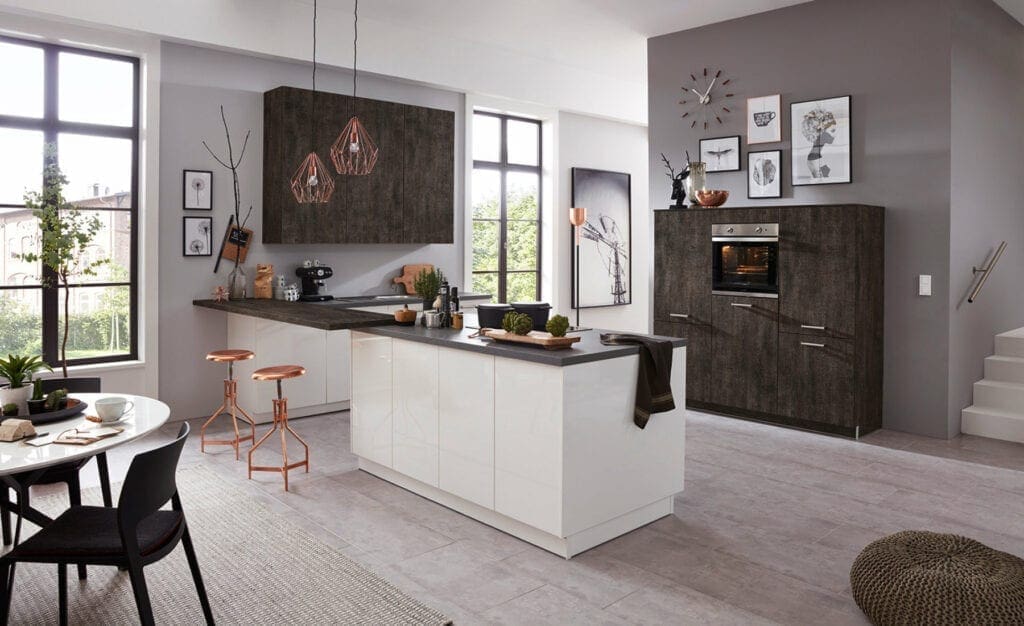 Plan a Kitchen Renovation Schedule of Works
It is highly advisable to ensure a dedicated Project Manager will oversee your kitchen renovation. The Project Manager will be able to provide a schedule of works and liaise with suppliers and other contractors to put the works in place and ensure the schedule is adhered to. The Project Manager will always be aware of the status of each component, can sort specific areas that require attention, and apart from giving peace of mind will save you lots of time in making arrangements. This is particularly helpful if you are planning the renovation alone, or if your work means you don't have time for making lots of personal calls and emails.
Kitchen Renovation Room Preparation
The preparation of the room can take place as soon as a confirmed schedule is available and all relevant parties are informed, agreed, and clear on who is carrying out which works. Most kitchen companies will specify necessary requirements before installation commences. This usually includes plumbing, electrical works and the removal of the old kitchen units and worktops. If you are selling your existing kitchen but not removing it yourself then ensure your contractor knows it has to remain in a fit-for-purpose condition. Bear in mind that a removal versus 'rip out' will often result in additional labour time and cost. Further to this, any necessary protection of the kitchen flooring should be taken into consideration and put in place ahead of works commencing.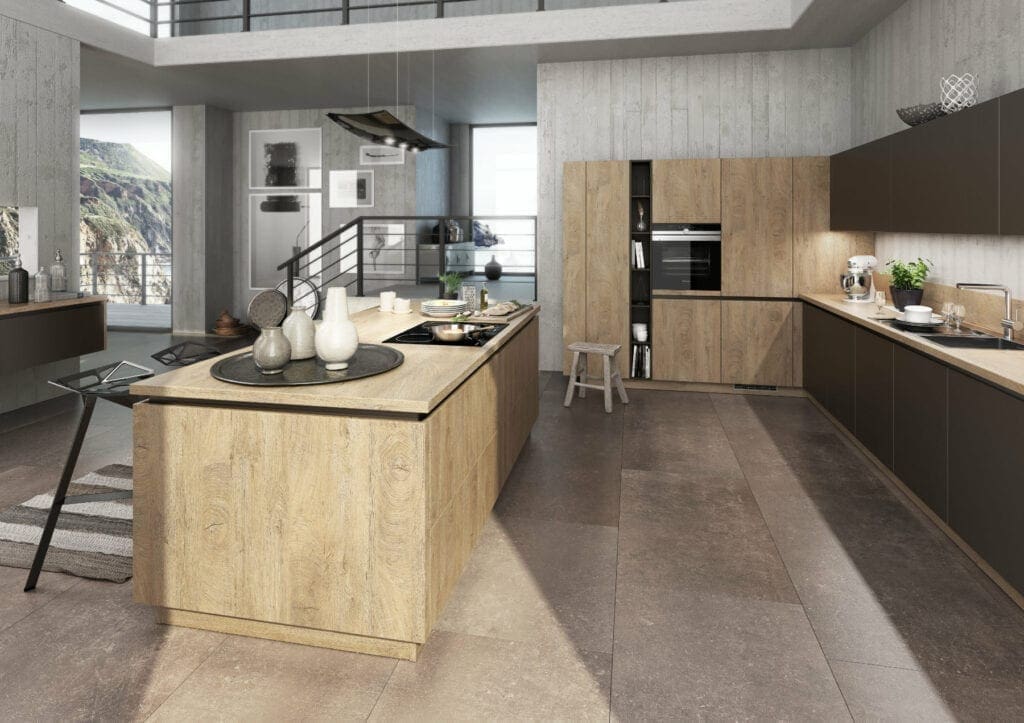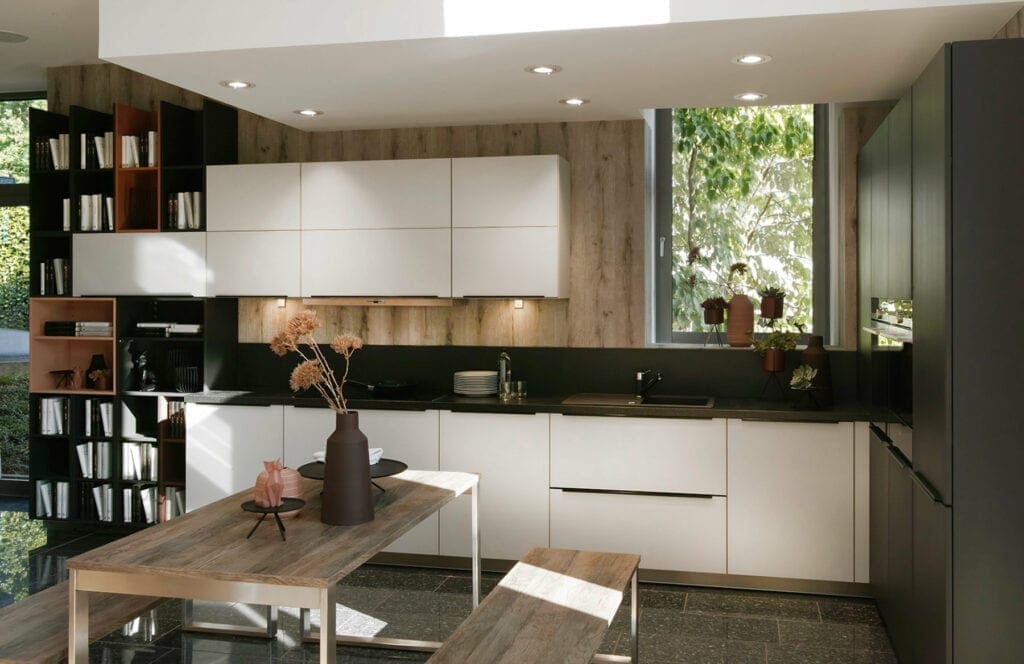 Have a Clear Out!
Once you have an idea of how long your kitchen renovation project will take, you can plan around the works. In anticipation of the new kitchen, we recommend a good clear out of your kitchen cupboards, including any out-of-date packets and tins. Now would also be a good time to give away any never-used gadgets such as bread makers or juicers, rather than allowing them to clutter your new kitchen. Following this you should carefully pack away and store all your favourite kitchenware and utensils, bar any that you will need for use during the project.
Plan an Alternative Kitchen Set Up
During the course of your kitchen works you will have to ensure a back-up plan or else a temporary kitchen to make use of. We advise setting up a separate room or area with small appliances such as a microwave, kettle, and toaster. Should space permit then hanging on to your old fridge, as well as one or two kitchen units for as long as possible can also prove helpful, as long as they won't be in the way of the renovation. And if your kitchen works take place during the summer, then a BBQ is a brilliant and inexpensive alternative for cooking your evening meals.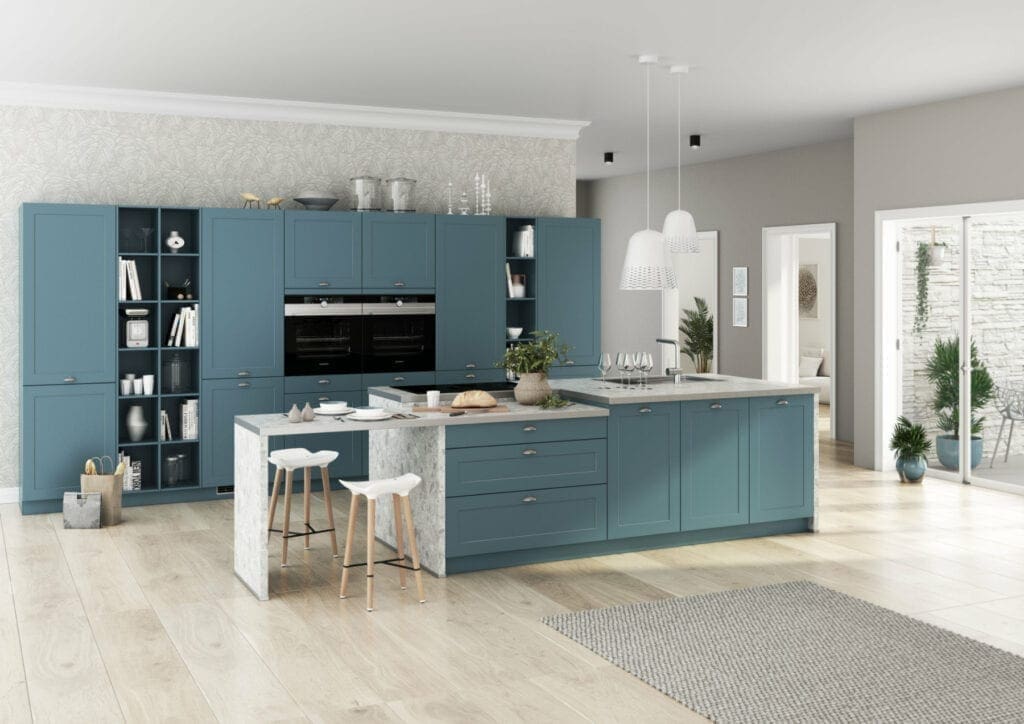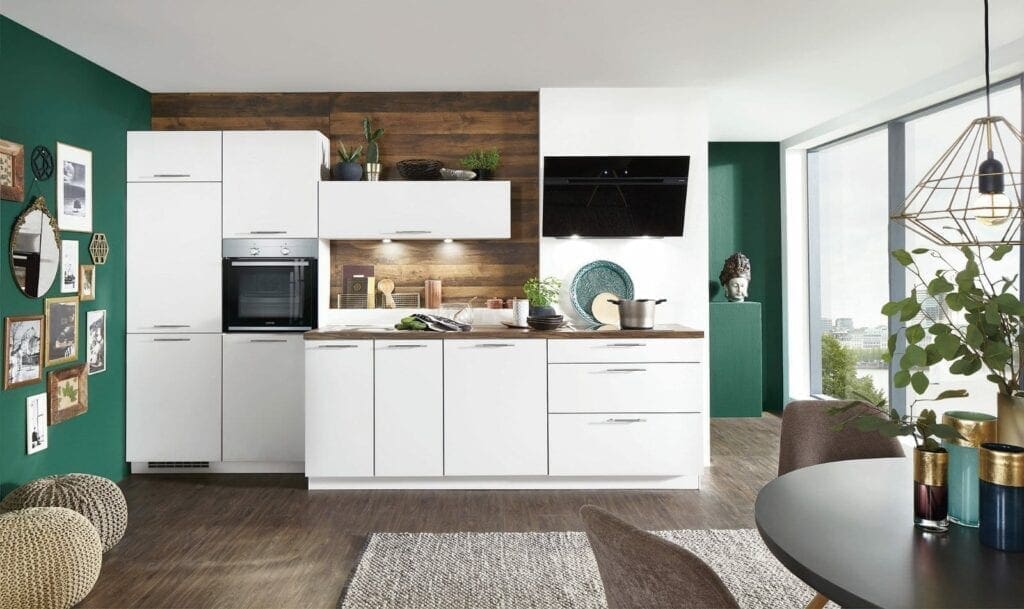 Plan Ahead for Meals and Routines
Ahead of work starting it is helpful to plan meals and routines around the functionality of your temporary kitchen. For example, do you have family or neighbours you can take your washing to if your machine isn't available? Keep an inventory of non-perishable snacks and food, and stock up on disposable, recyclable and/or bio-degradable cups, plates, and napkins which will eliminate a lot of dishwashing requirements. Of course, this option is only in the event that you don't plan on getting take-out or going out for dinner every night, though if you do, just remember and budget for it!
Have a Plan in Place for Kitchen Renovation Delays
Unexpected delays can often occur beyond the project manager's control, and whilst they will likely do everything within their power to keep to agreements and dates, this isn't always possible. For example, your electrician might discover an old electrical system proves unsafe and needs rewiring, a furniture or appliance item could be damaged on delivery and need reordering, or parts of the room might require an extra lick of paint. By putting extra budget aside and allowing leeway for any delays, you will be better prepared and find it far less stressful should this eventuality occur.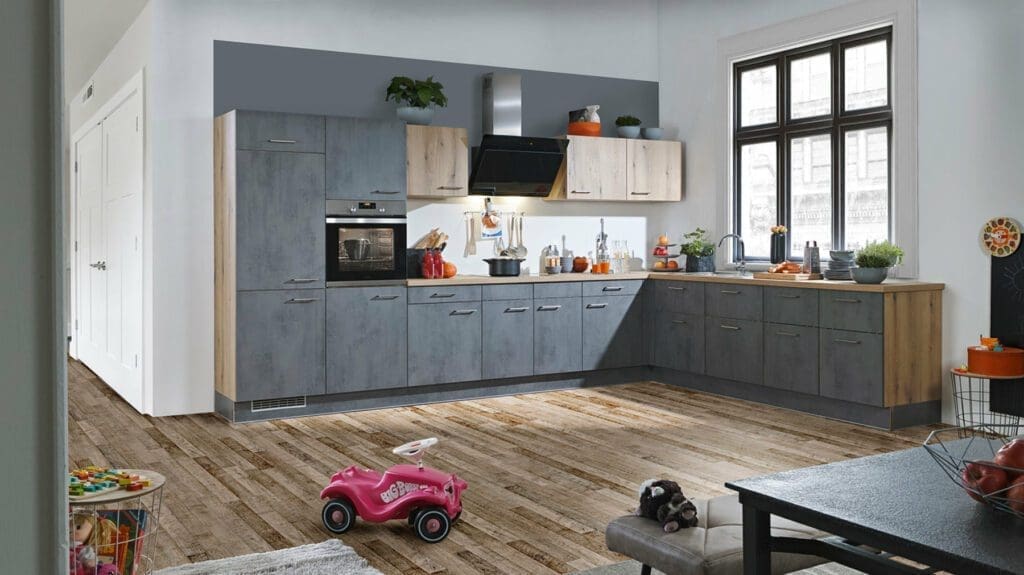 Ensure any Small Children or Animals Feel Safe
Young children and animals can become unsettled with unfamiliar faces, noise and activity occurring within their homes. If you are concerned about the wellbeing of your children or animals, it is recommended that you create a safe area for them for the duration of the renovations. This might mean staying with friends or family, but if not then inexpensive, temporary partitioning can be used to separate the kitchen area during works and create peace of mind for all concerned.
Take a Break from your Kitchen Renovation Works
Some homeowners don't want to remain in their homes during the course of kitchen renovation works and so many make use of a short-term rental, or else find it an ideal time for a holiday, whilst leaving the professionals behind to do their work! This depends on the comfortability of each individual and remains a personal decision. However, should you prefer to stay at home whilst the renovation project is underway, just remember to try and enjoy watching the transformation…After all, it is not every day your dream kitchen becomes a beautiful reality!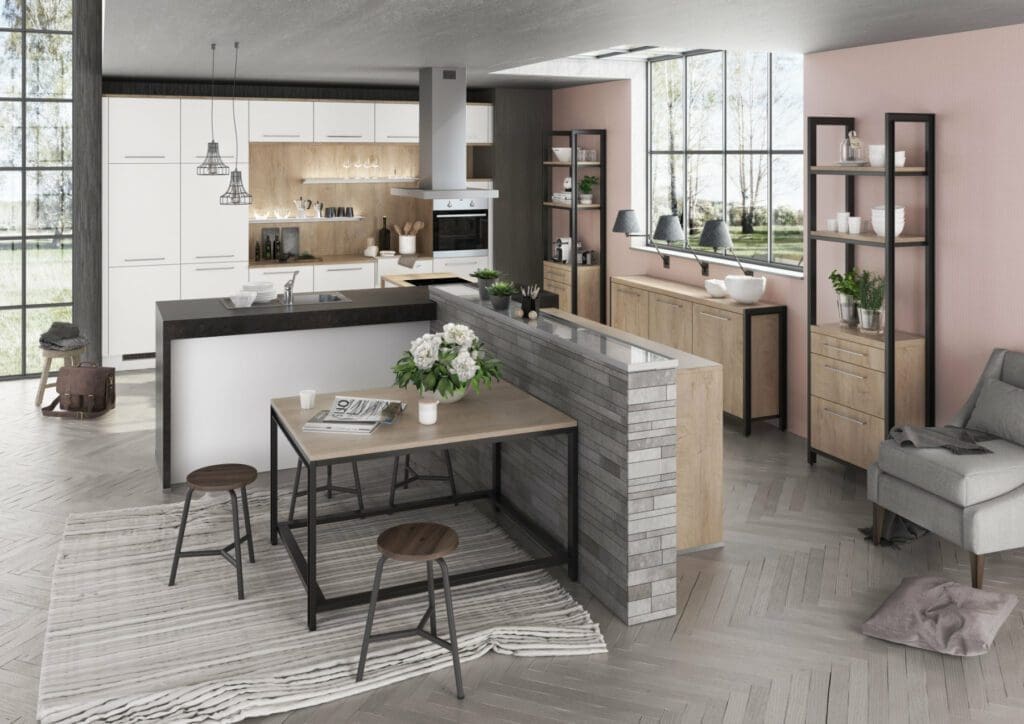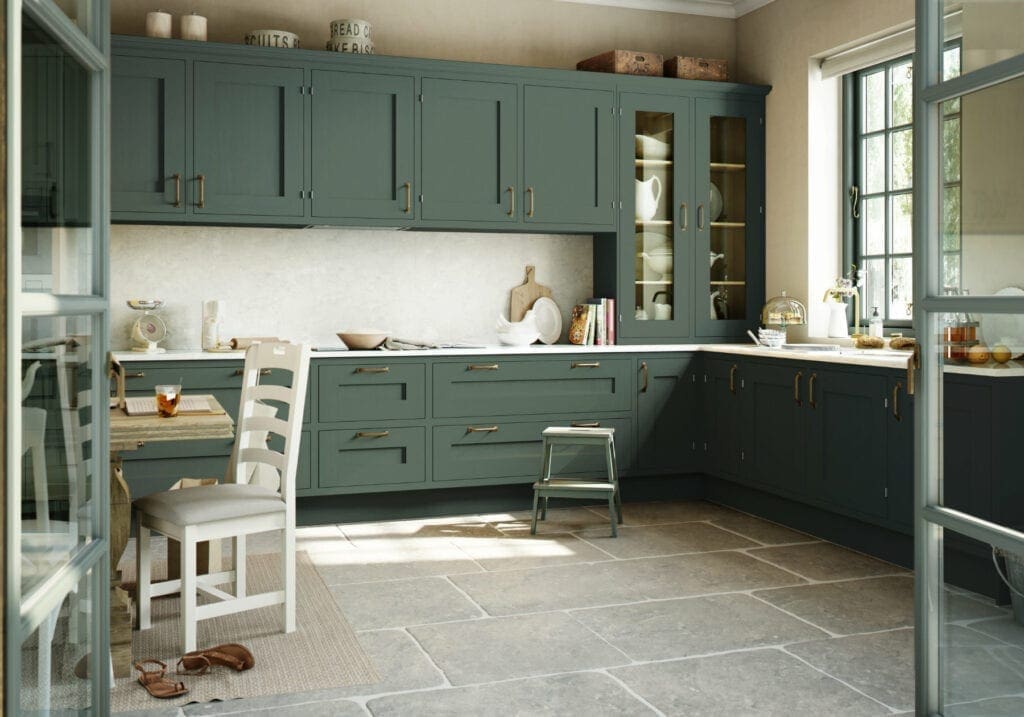 Find a Kitchen Renovation Expert Near You
The Kitchen Experts are a network of local, independent kitchen retailers who are experts in kitchen renovation projects, offering excellent customer service from the initial design stage through to final completion of works. To find your nearest kitchen retailer and showroom click on our 'Find a Partner' tool now, or else contact us at: info@kitchen-experts.co.uk