Kitchen peninsulas are a popular and practical kitchen layout choice due to their versatility and array of benefits they offer. It is a kitchen layout similar to a kitchen island; the major difference being that it is attached to a wall at one end. A peninsula allows for extra work and storage space, and also gives you the opportunity to customise your kitchen in a number of ways. Here we will explore the top 10 benefits of a kitchen peninsula and why you should consider this layout for your home!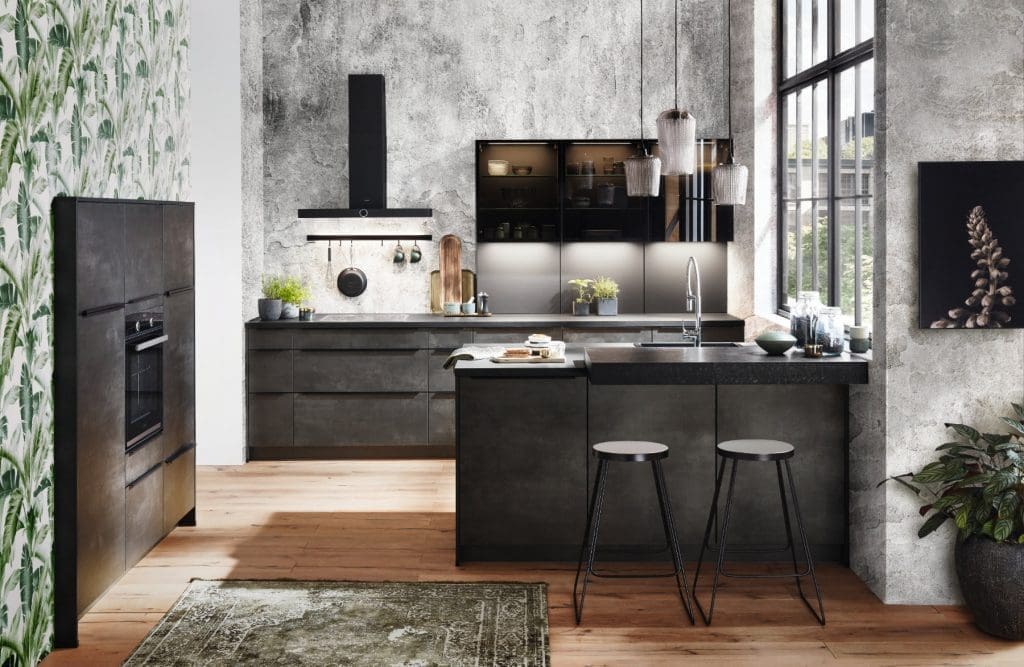 Kitchen peninsulas are perfect for small kitchens
If you find yourself wanting to add elements to your kitchen but you're working with limited space, a kitchen peninsula may prove the perfect option. A peninsula can give you most of the same benefits as a kitchen island yet it doesn't require nearly as much space. If you have a small kitchen, adding another counter can easily create a peninsula and you can make the protruding countertop as short or long you want to suit your intended purposes.
A kitchen peninsula adds extra workspace
Regardless of the size of your kitchen, one thing every kitchen can benefit from is extra workspace. Whether you're an avid cook or use your kitchen for more recreational purposes, sooner or later you'll wish you had that extra bit of surface to work on. A kitchen peninsula is a great opportunity to add another countertop that can become part of your food preparation zone, or casual dining spot. The peninsula can also be helpful if you have small appliances such as a kettle or toaster crowding your workspace as it frees up more space elsewhere in your kitchen.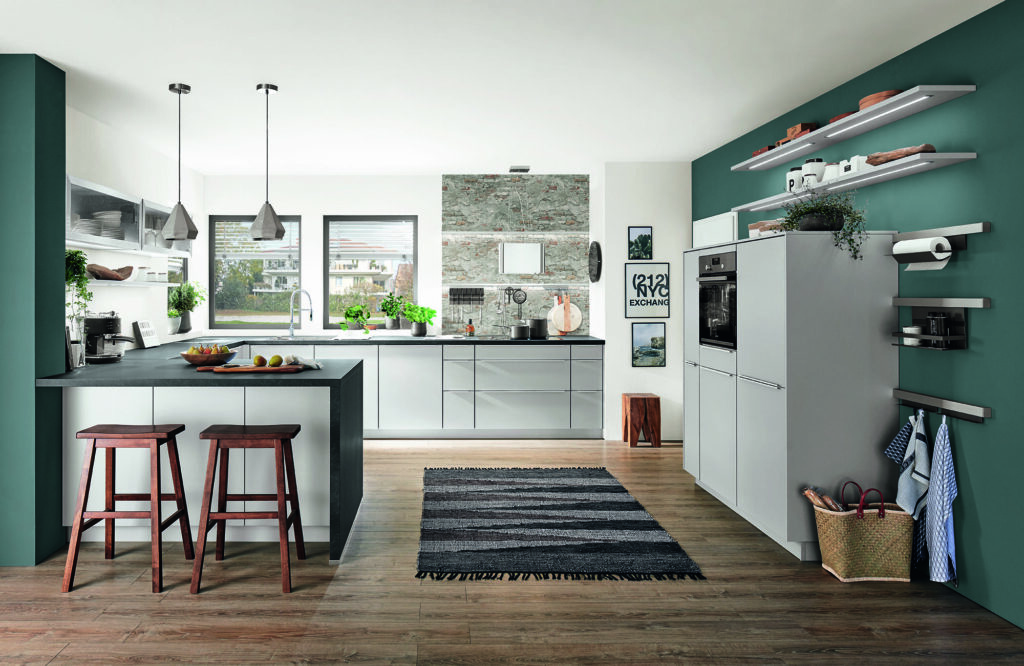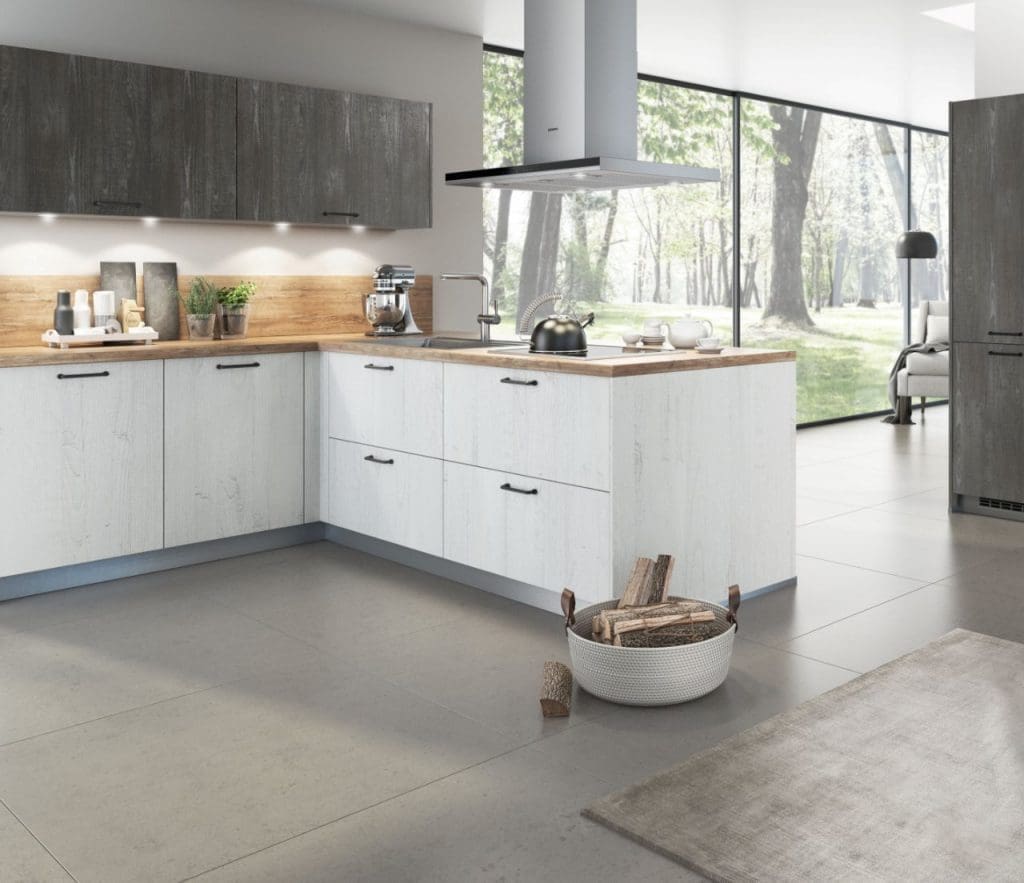 Kitchen peninsulas add storage space
In that same vein of thinking, a kitchen peninsula layout can also bring extra storage space. This can be particularly useful if you're working with a smaller kitchen layout. The additional space can be used to help declutter your worksurfaces, or if you add a sink or cooktop to the peninsula, the space underneath lends itself well to storing cleaning materials. Alternatively, at the end of a run of units a peninsula can also be a great spot for your bin system, allowing easy access in a high traffic area.    
Easier installation for utilities
One advantage that the kitchen peninsula frequently offers over a kitchen island is that it can prove much more practical when it comes to installing utilities. For example, if you want to add a sink or hob to your kitchen peninsula, this will typically prove less cumbersome than for a freestanding kitchen island. Installing these elements and connecting them to other parts of your kitchen will be much easier, since the peninsula is already attached to a wall or existing counter on one side.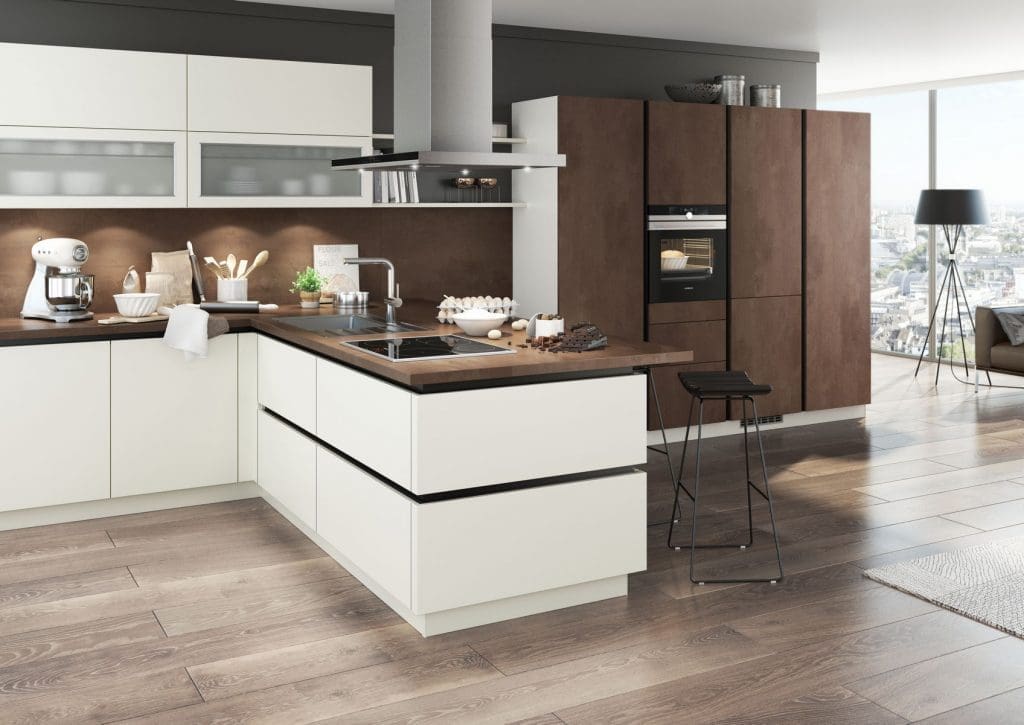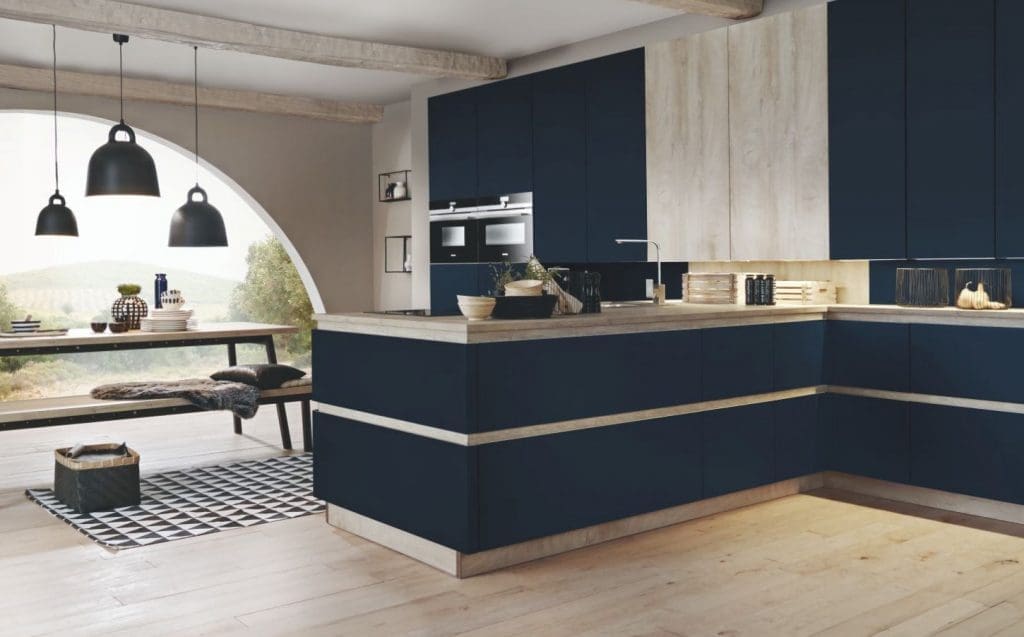 A kitchen peninsula helps divide the room
A peninsula in your kitchen is also a great choice in terms of its versatile layout implications. If you have an open plan area and would like to separate the kitchen and living room, this can easily be achieved with a kitchen peninsula as a physical divide between the two adjoining spaces. Otherwise, an L-shaped kitchen layout will often flow naturally into other areas of the house. Converting the area into a kitchen peninsula layout ensures you can still have an open and connected feeling, while also separating out the space for different purposes.    
Kitchen peninsulas can bridge the space
Depending on how you use want to use it, a kitchen peninsula can also act as a bridge between different areas of the home. If you have a one-wall or L-shaped kitchen layout, you won't often have a reason to interact with the other side of the room, as all of your appliances and worktops run along one or two walls. Adding a peninsula with a sink or hob, for example, will help connect your kitchen to an adjoining dining or living room. This is perfect for interacting with friends and family while preparing food in the kitchen.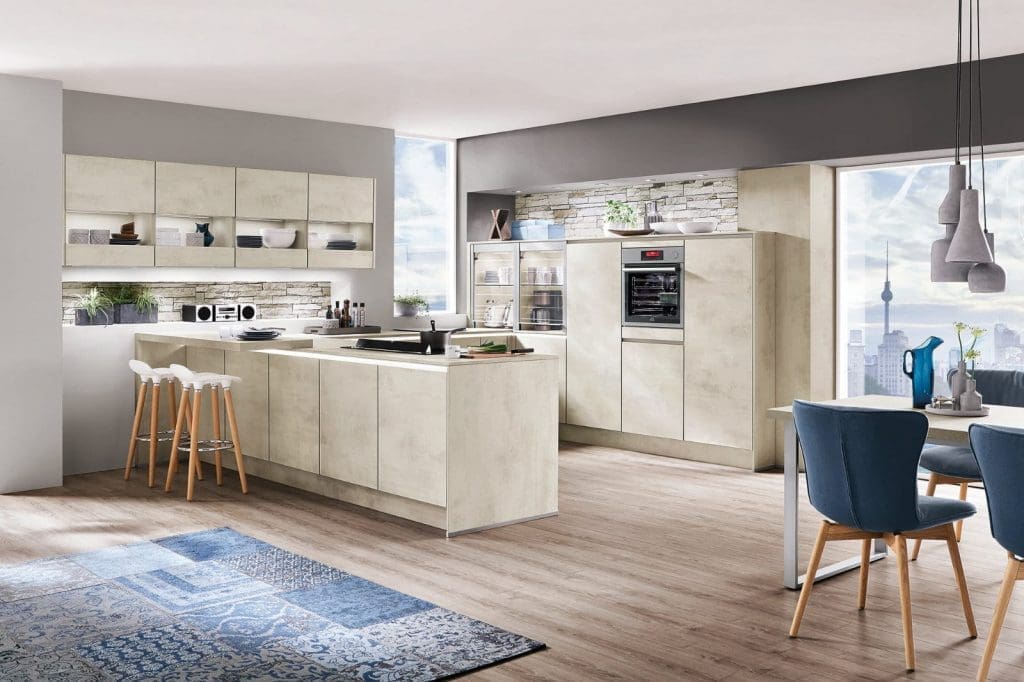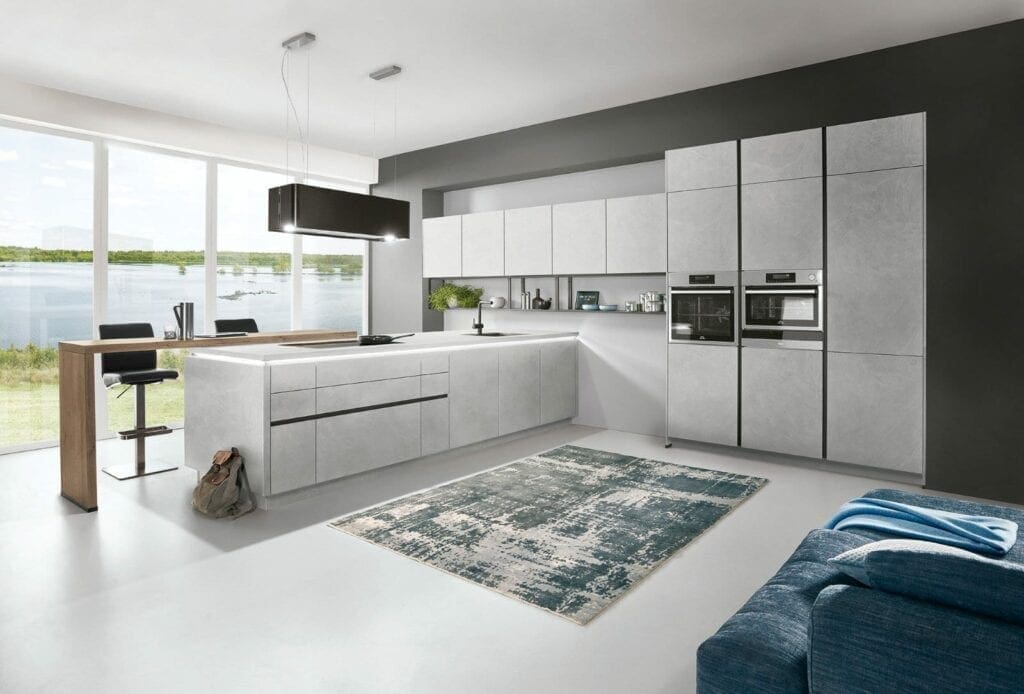 Turn your kitchen peninsula into a multi-purpose area
Speaking of the kitchen peninsula's versatile nature, it can also be converted into a small area specifically for socialising or interacting with family. If you don't need the extra workspace for a specific purpose, an additional countertop is the perfect opportunity to install a handy breakfast or beverage bar. Installing this type of countertop with comfortable seating is ideal for entertaining guests in the kitchen or having a place for children to do their homework whilst you continue to interact with them. 
Kitchen Peninulas can form 'Work-From-Home' space
Additionally, a kitchen peninsula can help modernise a kitchen when it needs to double up as a work-from-home space. This is particularly ideal for people that often work from home but live in a smaller house or flat without its own study or office. The extra worktop can be supplied with outlets and charging stations, which will allow it to double as a kitchen countertop and office/workspace when necessary.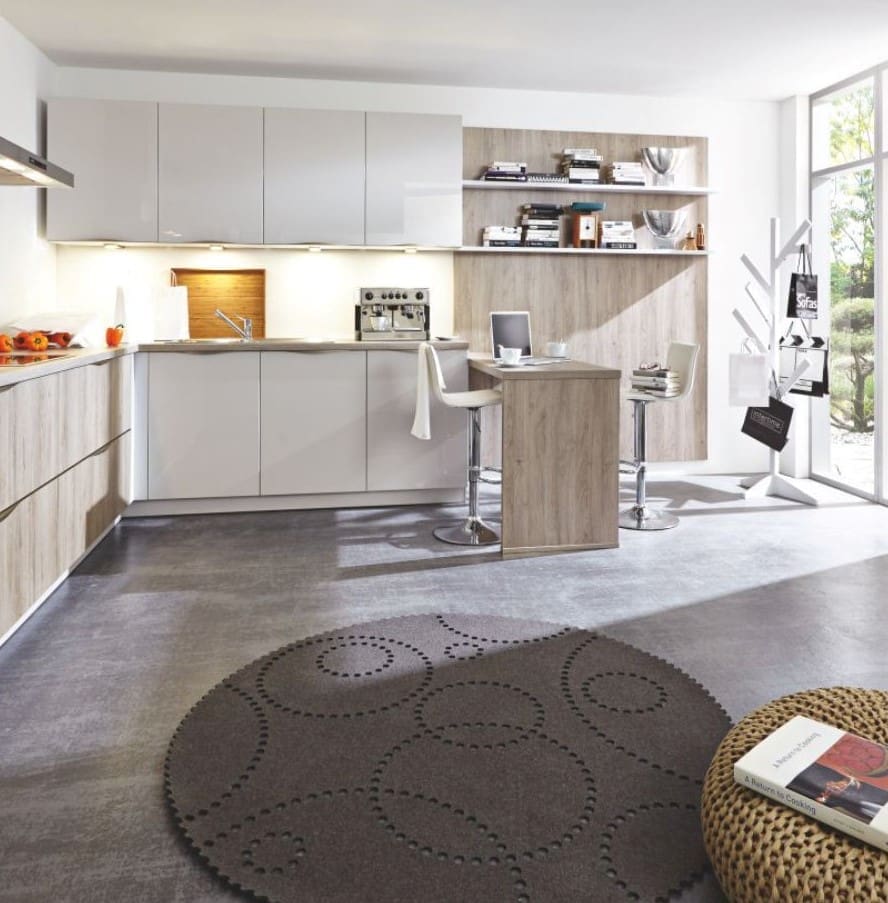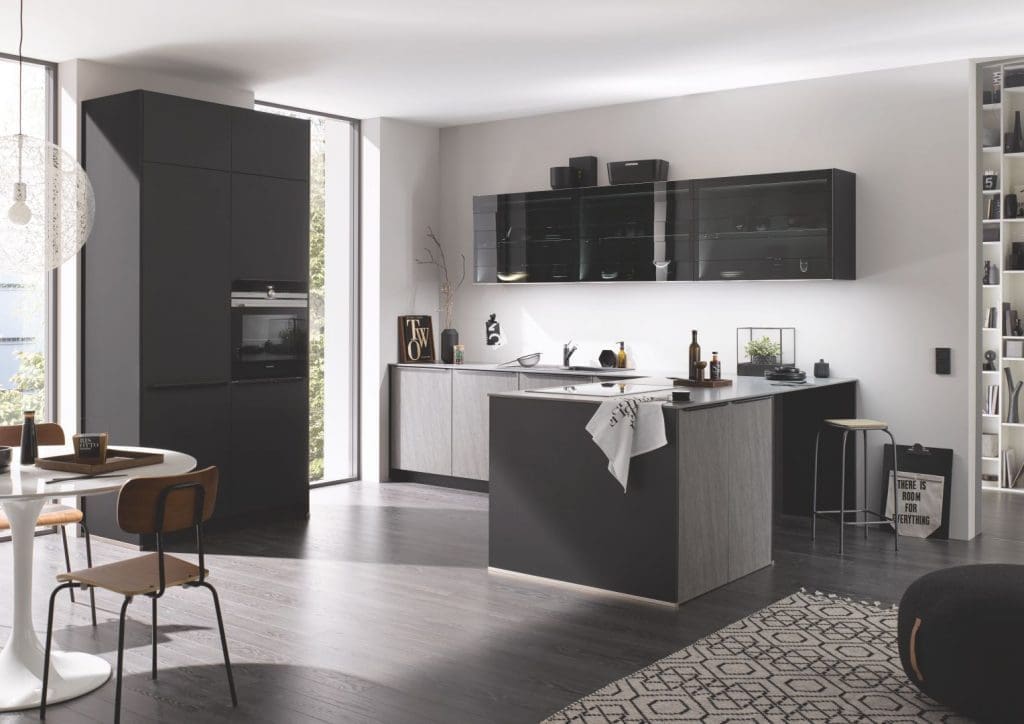 Kitchen peninsulas increase resale value
A kitchen peninsula provides many benefits while using your kitchen but can also be of great value if you decide to sell your home. A well-designed peninsula instantly makes your kitchen more attractive and pleasing to the eye. Its aesthetic appeal, combined with improved kitchen usability it offers can greatly increase the resale value of your home.  
Kitchen Peninsulas can create a better workflow
Finally, a kitchen peninsula has the added benefit of creating a good workflow within your kitchen. L-shaped kitchens can often have a cold atmosphere due to the empty space in the middle, especially if you have a larger kitchen. A kitchen island could fill this space, but often obstructs walkways and moving around it can become cumbersome. You also might not have enough space for an island. Instead, a peninsula for your kitchen is the perfect solution! It adds another element to break up the monotony in a kitchen without taking up too much space, in turn creating an efficient workflow in your kitchen.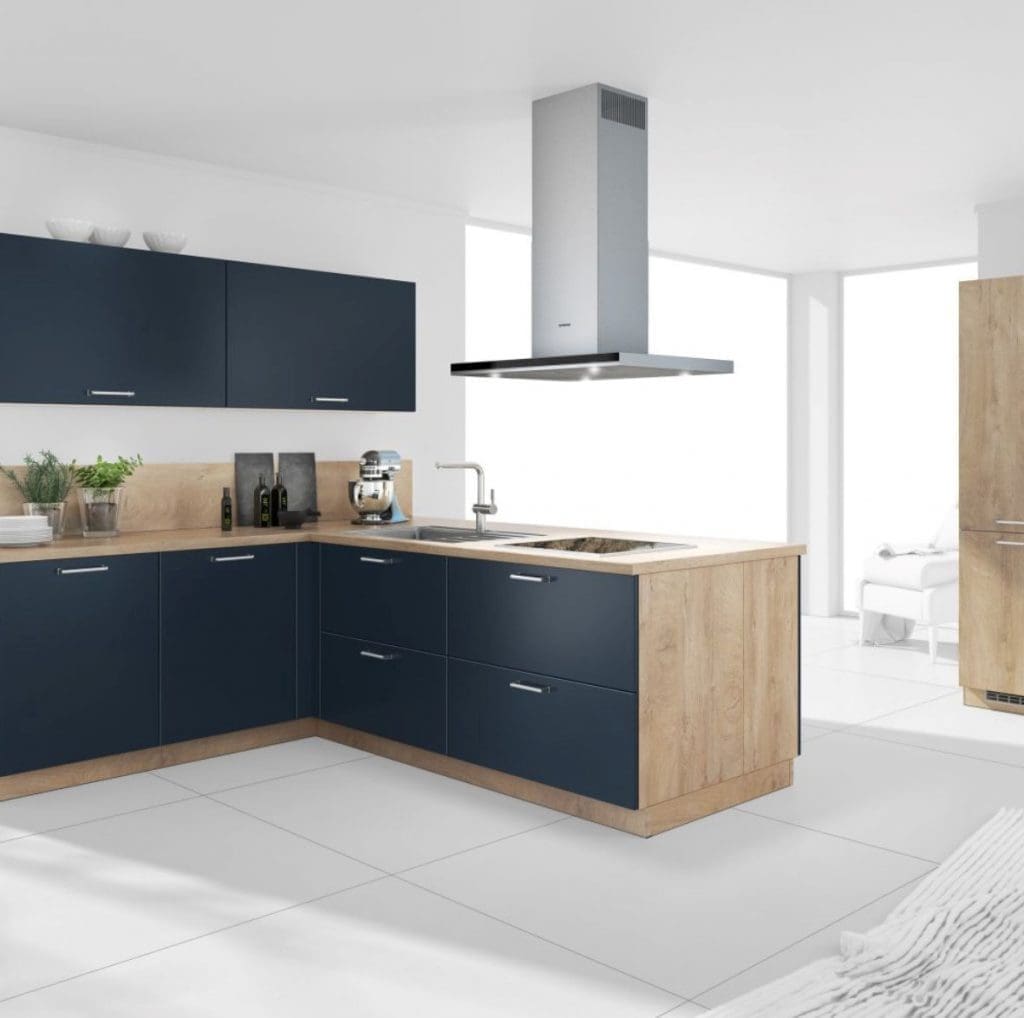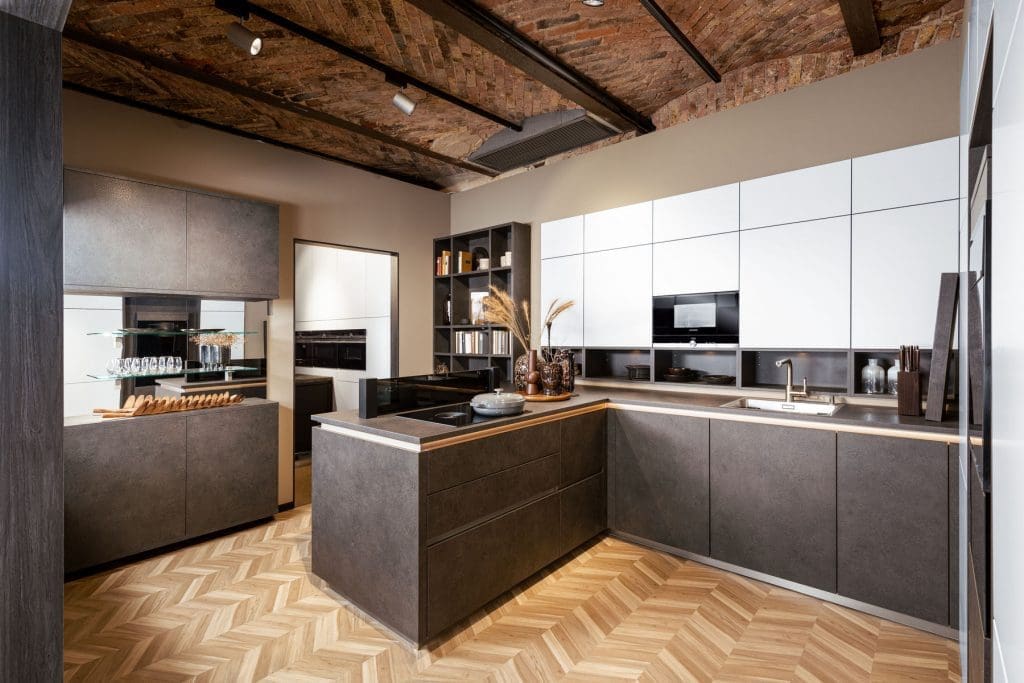 Is a kitchen peninsula the right layout for your kitchen?
Hopefully the Kitchen Experts have given you some insight into the many benefits a kitchen peninsula has to offer. From the extra worksurface space it creates to its extremely versatile and multi-purpose uses, this type of layout would evidently make a great addition to almost any kitchen!
Want a kitchen peninsula in your home? …Talk to your nearest Kitchen Expert today.