Your kitchen often serves as an area you spend a significant amount of time in; a space in which you'll not only prepare meals, but make lasting memories with friends and loved ones. This is why it deserves flooring that not only stands up to the demands of your daily routine but also elevates your kitchen's aesthetic appeal. With such a wide range of kitchen flooring options, it can be difficult to determine the right fit for your unique kitchen. Below, we'll explore various options, from timeless hardwood to contemporary tile, to help you achieve harmony in your design. As a result, you'll be able to transform your kitchen into a space that seamlessly blends beauty and practicality! 
Understanding Kitchen Flooring Needs  
When it comes to designing your ideal kitchen, the importance of flooring extends far beyond aesthetics. Since kitchens see the most daily activity in your household, they demand flooring that can withstand relentless wear and tear. Durability and water resistance are essential aspects of kitchen flooring, given the constant movement and likelihood of spills. Easy maintenance is also crucial, as kitchens are prone to messes that require quick and hassle-free cleanup. 
Choosing the wrong flooring material can lead to significant consequences. Kitchen floors that don't meet your needs in terms of durability can result in premature wear and tear, needing expensive replacements. If they aren't water resistant enough, your floors can also cause warping, mold growth, and structural damage. Difficult-to-maintain surfaces can become unsightly and unhygienic over time, impacting both aesthetics and your health. Selecting the right kitchen flooring material will thus ensure your kitchen remains a functional, inviting, and lasting space.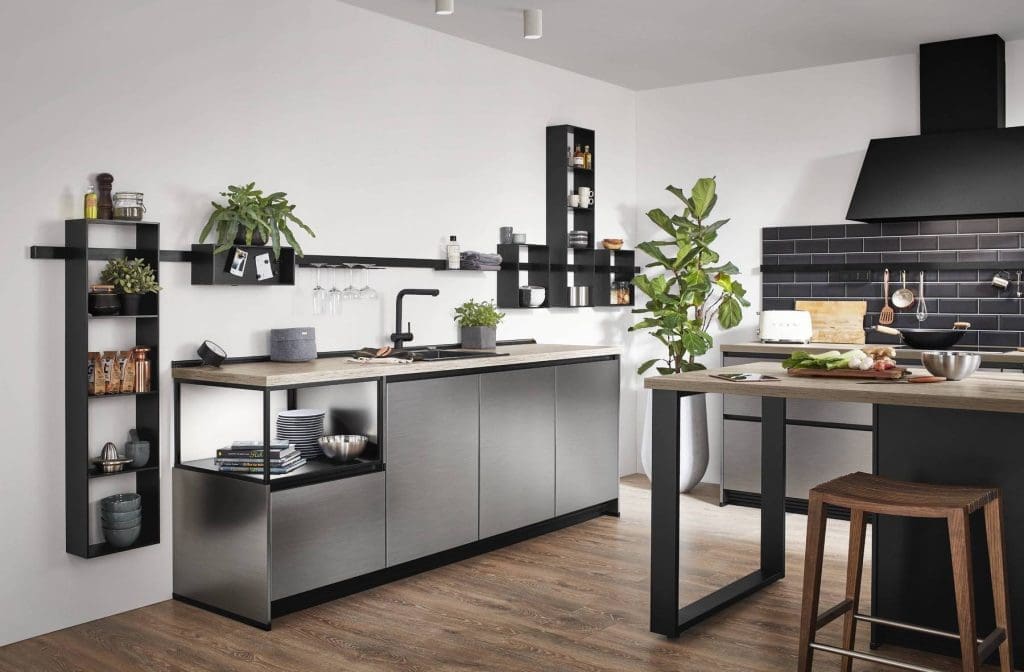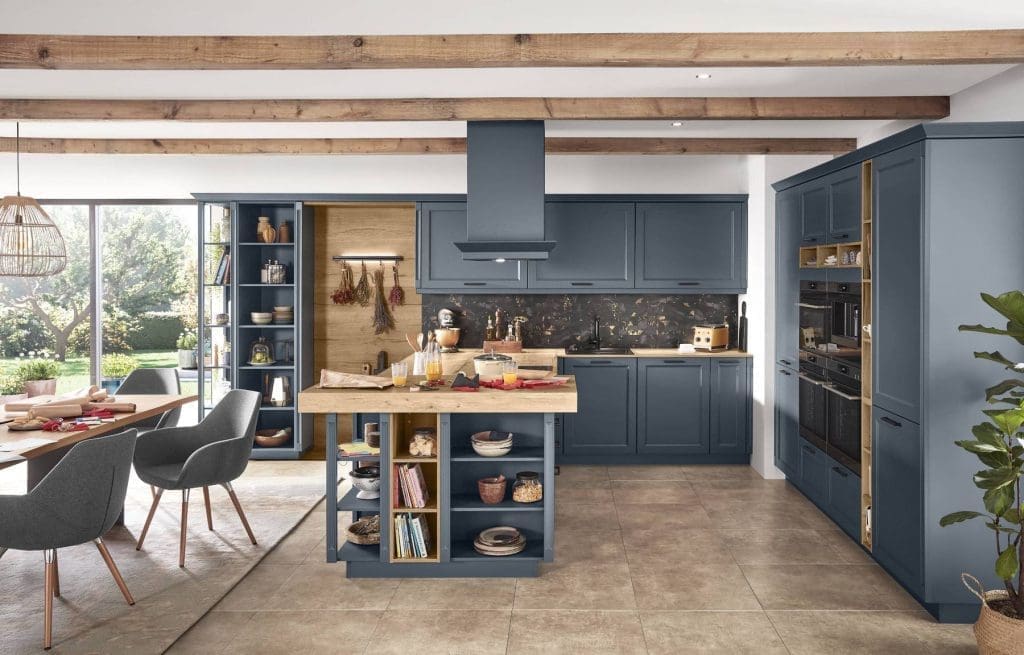 Types of Kitchen Flooring Materials 
When trying to find your ideal kitchen flooring, you'll find there is a wide range of materials to choose from. Each material offers distinct characteristics in terms of appearance, durability, maintenance, and cost, and your choice will ultimately depend on your needs and overall design. We've broken down the most popular flooring types to help you make an informed decision:
Tile Flooring: Tile flooring is a popular choice for kitchens due to its durability and simple maintenance. It's resistant to stains and moisture, making it easy to clean and keep in good condition. However, you should take into account that tiles can be cold underfoot and may crack over time if not properly installed. 
Hardwood Flooring: Hardwood flooring is a great choice if you're looking to add a warm and elegant atmosphere to your kitchen. It's quite sturdy and can easily be refinished, but it's also susceptible to moisture damage. Choosing the right type of hardwood and understanding how to protect it from water is crucial when considering this option. 
Types of Kitchen Flooring Materials 
Laminate Flooring: Laminate flooring offers an affordable alternative to hardwood, and it comes in a wide range of designs. Though laminate floors are easy to install and maintain, they may not be as durable as hardwood or other materials and can't be refinished.  
Vinyl Flooring: Vinyl flooring is known for its exceptional longevity and water resistance, making it a smart choice for active kitchens that are prone to spills and moisture. It's available in various styles, including wood and tile looks, ensuring you can adapt it to your existing kitchen design. However, it's worth noting that vinyl may not have the same luxury appeal as natural materials. 
Cork Flooring: For those looking to create an eco-friendly kitchen design, cork is an ideal options. This material is known for its softness, warmth, and sound insulation, and as a renewable resource, it's also an environmentally conscious choice. This is not to say there are no drawbacks – cork floors are susceptible to damage from heavy objects and require regular sealing to prevent moisture from seeping in.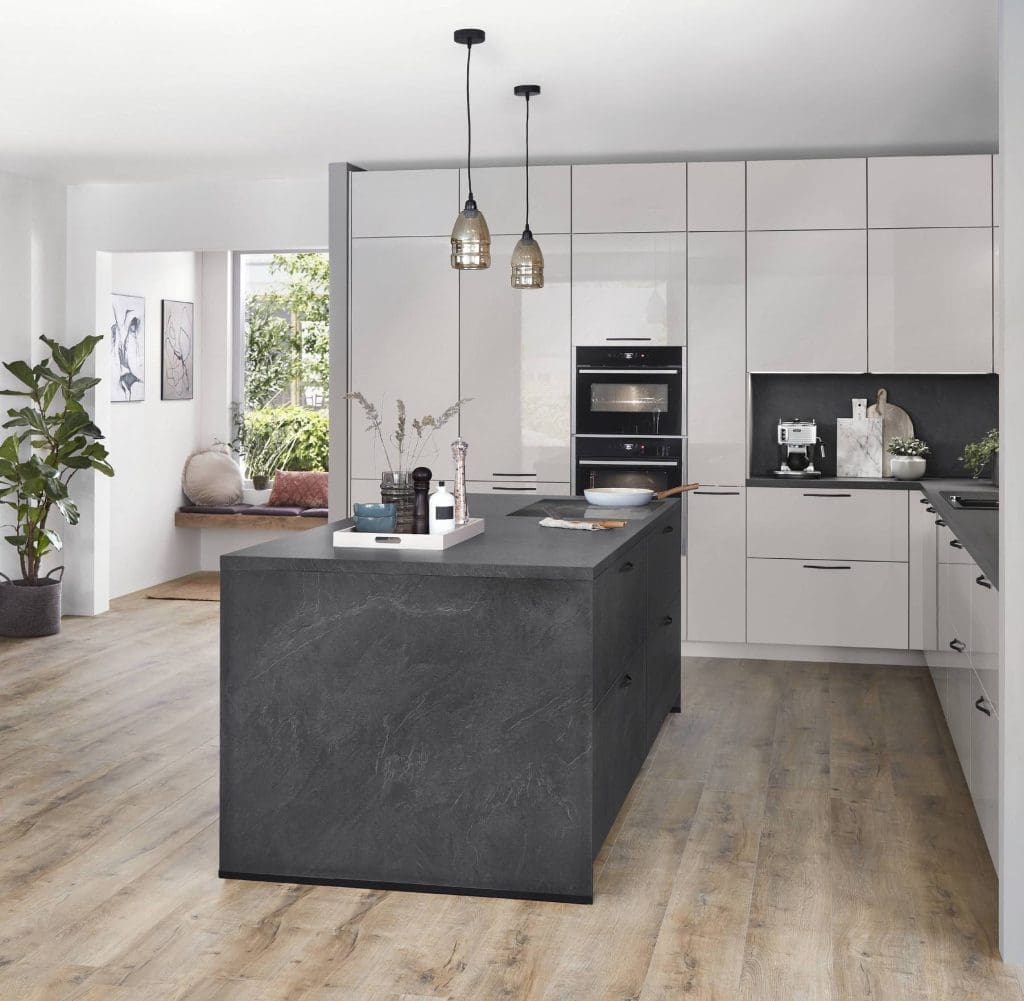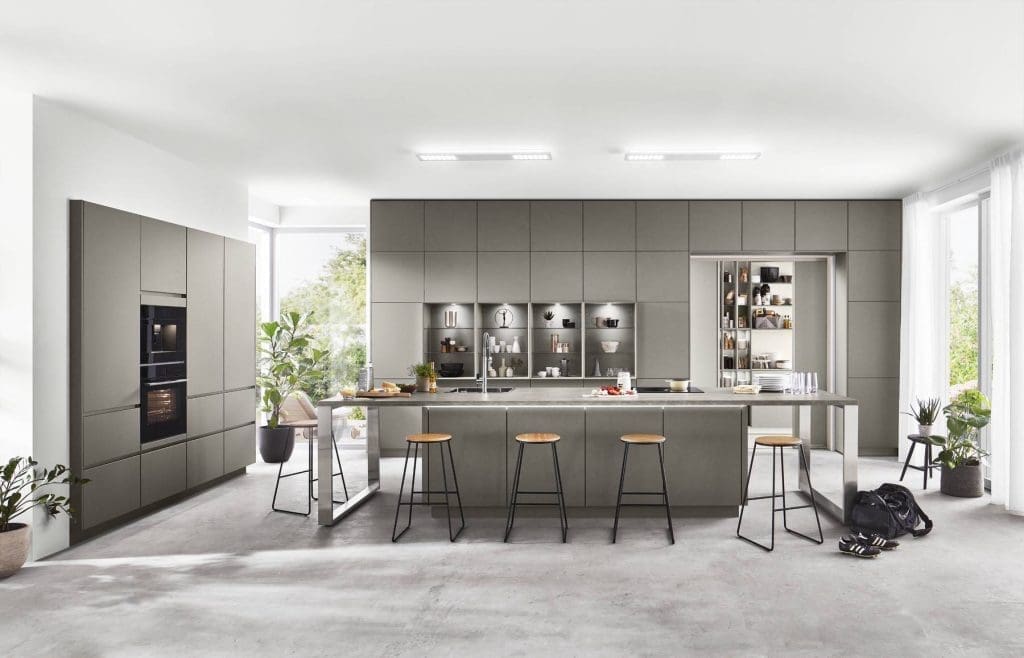 Types of Kitchen Flooring Materials 
Concrete Flooring: Concrete flooring can add an industrial and modern look to your kitchen. It's incredibly durable and easy to clean, and you can customise it with various finishes and stains to match your kitchen's aesthetic. However, concrete can be cold and hard, so adding rugs or underfloor heating may be necessary for a more comfortable kitchen. 
Stone Flooring: Natural stone, like granite and marble, will bring a timeless elegance to your kitchen, making it a great choice for most kitchen styles. It's highly durable and heat-resistant, but it can be expensive. Stone surfaces also require regular maintenance to prevent staining and damage, which is something to keep in mind when considering this material.  
Matching Flooring to Your Kitchen Style 
Achieving the perfect kitchen isn't just about choosing practical flooring; it's also about aligning your choice with the overall design style you want to achieve. Your kitchen's aesthetic should seamlessly blend with the flooring for a cohesive and visually appealing result. Here, you'll find some tips on how to match kitchen flooring to various styles.
Modern kitchens are known for their sleek and uncluttered look. If you want to create a modern design, opt for polished concrete or large-format tiles in neutral tones to create a minimalist look. Simple white floors could also help create a contemporary, elegant kitchen atmosphere.
Rustic kitchens go particularly well with hardwood flooring, as it evokes a sense of country charm with its natural textures and warm tones. Reclaimed wood or distressed finishes can especially enhance the rustic appeal. 
If you want to complement the timeless elegance of a traditional kitchen, it's a good idea to opt for classic ceramic or porcelain tiles. Including tiles in patterns like checkered or floral can give your space a traditional look while maintaining durability and practicality. 
Industrial kitchens go perfectly with concrete flooring, helping create the raw aesthetic these kitchens are known for. Either raw or polished concrete will go well with this kitchen look.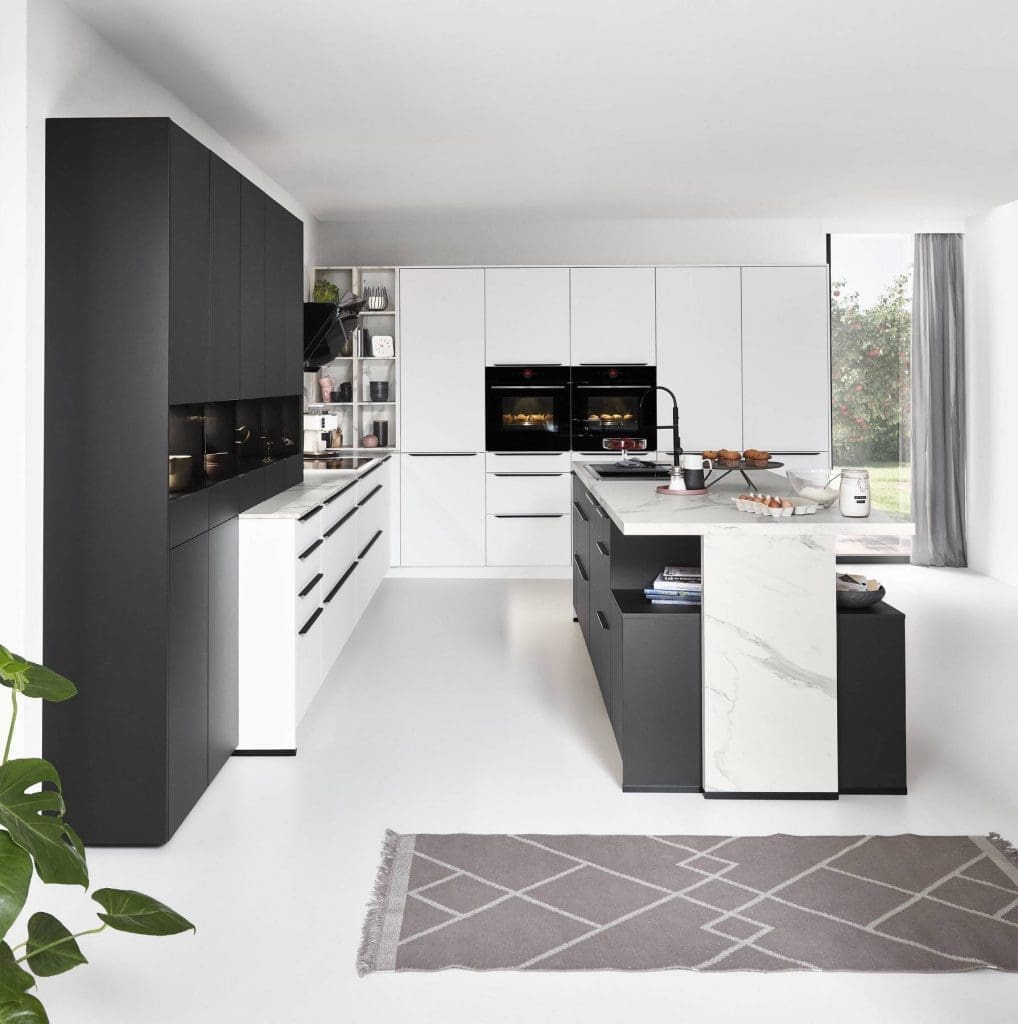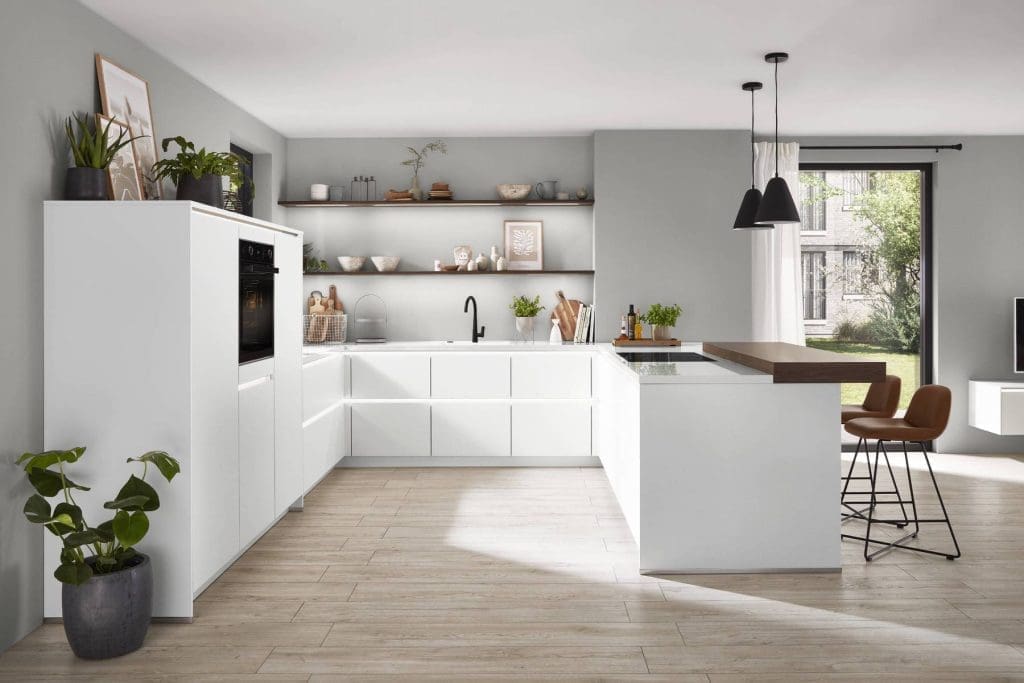 Kitchen Flooring Installation and Maintenance Tips 
Choosing the ideal kitchen flooring is only the beginning of your journey to a functional and aesthetically pleasing kitchen. Proper installation and regular maintenance are a crucial part of ensuring that your chosen floors last for years to come. It's important to hire professionals for your installation, as this will guarantee a seamless fit and minimise the risk of future issues.
Once installed, you can implement a routine cleaning schedule to keep your floors free from dirt and spills, which can cause long-term damage. It's best to use gentle, pH-balanced cleaning products to avoid harming the finish of your flooring. You should also be mindful of moisture and quickly clean spills as they occur to prevent water damage, especially with materials like hardwood or laminate. 
Conclusion 
When starting the journey to your dream kitchen design, don't underestimate the transformative power of the right flooring. Kitchen flooring can set the tone for the rest of your kitchen design, influencing both aesthetics and functionality. By carefully considering your kitchen's unique needs and your personal style, you'll be able to find the ideal flooring material that complements your vision.
If you're looking for professional advice on which flooring will complement your kitchen, reach out to your local Kitchen Expert today!