Your kitchen is more than just a space for cooking and eating. It's the heart of your home, a place where family and friends gather to cook, share meals, and create memories. But this home idyl doesn't come together by accident. Instead, it's a space that is governed by a set of specific regulations and standards, ensuring the health and safety of everyone who uses it. In the United Kingdom, these kitchen safety regulations are comprehensive, covering everything from the installation of appliances to waste disposal. In this article, we'll delve into the world of UK kitchen regulations, helping you better understand how to create a safe, comfortable, and compliant space within your home.
Planning a Safe Kitchen Space
Kitchen Layout and Spacing
Though there are no explicit UK kitchen regulations concerning the layout of your kitchen, it is generally guided by practical safety considerations. The working kitchen triangle, the concept that positions the cooker, sink, and refrigerator in a triangular layout, is a widely accepted design principle. This design provides a functional and safe workflow, preventing congestion and minimising potential hazards.
Safe Installation of Appliances
When it comes to the safe installation of kitchen appliances, always follow the manufacturer's guidelines. Regulations like the Electrical Equipment (Safety) Regulations 2016 mandate that all electrical equipment must be safely designed and constructed. For gas appliances, the Gas Safety (Installation and Use) Regulations 1998 should be adhered to, and installation should only be carried out by a Gas Safe registered engineer.
Lighting Regulations
Sufficient lighting is vital for safety and functionality in a kitchen. The Lighting Guide 4 (LG4), published by the Chartered Institution of Building Services Engineers (CIBSE), provides recommendations for kitchen lighting. It is suggested to have a combination of general, task, and accent lighting, all meeting the recommended lux levels for safe and comfortable use.
Hygiene Standards
Hygiene is paramount in any kitchen, and the Food Safety Act 1990 outlines the responsibilities of homeowners concerning food safety and hygiene. While this act is primarily directed towards commercial kitchens, it is a good idea to follow its principles in your domestic kitchen too. This involves maintaining cleanliness, preventing cross-contamination, and safely storing and preparing food.
Kitchen Furniture and Surfaces
Kitchen furniture and surfaces should be durable, easy to clean and resistant to heat, impact, and water. While there aren't specific regulations regarding these, British Standards like BS 6222-2 provide guidelines for the performance of kitchen units and worktops.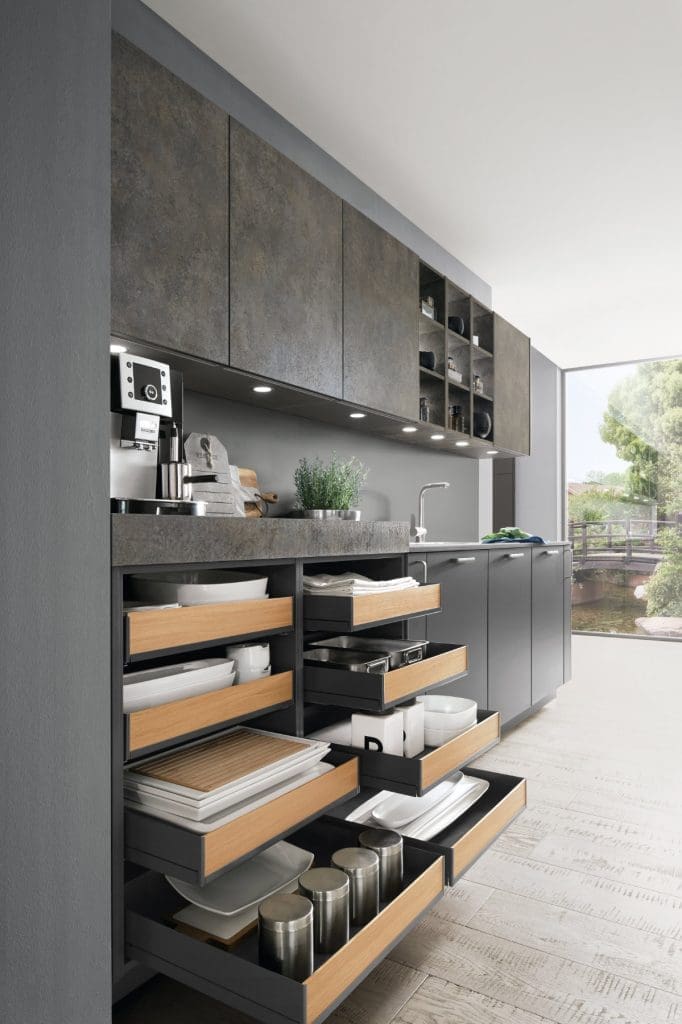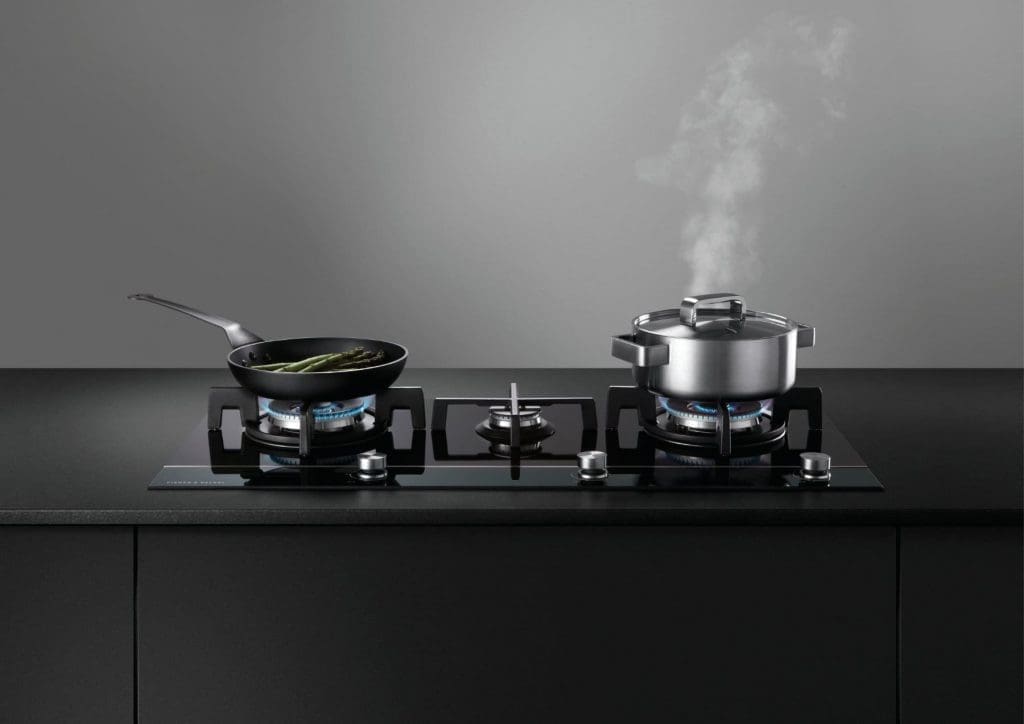 UK Building Regulations
In the UK, there are specific building regulations that apply to the construction or significant alteration of kitchens. These are defined in the Building Regulations 2010, a statutory instrument that sets out the minimum standards for design, construction and alterations to buildings: –
Ventilation
Regulation F1 of the Building Regulations mandates that there must be adequate means of ventilation. This is to prevent the accumulation of moisture, which can lead to mould and mildew, and to disperse pollutants. Kitchens require an extractor fan if there's no window, or if the cooker is more than 3 metres from the window.
Electrical Installations
Part P of the Building Regulations stipulates that electrical work in kitchens must be carried out by a qualified electrician and be in line with the British Standard BS 7671. This includes any new circuits or changes to existing ones. Keep in mind that even small tasks like adding new sockets may need to be certified by a professionally competent person.
Gas Appliances
Gas appliances, like ovens and hobs, must be installed according to the Gas Safety (Installation and Use) Regulations 1998. The installer should be on the Gas Safe Register, and each appliance should be serviced regularly to ensure safe operation.
Other UK Kitchen Regulations & Safety Precautions
Planning Permission
Most kitchen projects won't require planning permission unless you're extending the building or your property is listed. However, if your project involves significant changes, it's wise to consult the local planning authority before starting.
Fire Safety
Your kitchen should have at least one fire alarm installed, as specified by the Smoke and Carbon Monoxide Alarm (England) Regulations 2015. This alarm should be checked regularly to ensure it's working correctly. Fire safety is particularly important in the kitchen, as this is where most domestic fires start. Consider investing in a fire blanket or extinguisher as an additional safety measure.
Waste and Recycling
Waste management is another critical area covered by the UK kitchen regulations. In particular, the Waste Electrical and Electronic Equipment (WEEE) Regulations 2013 stipulate the safe disposal of all electrical and electronic equipment. This includes items like fridges, ovens, and toasters. These items should be recycled responsibly, and many manufacturers provide a take-back service when you purchase new appliances.
Energy Efficiency
Energy efficiency is a crucial aspect of UK kitchen regulations, and is part of the larger drive towards sustainable living. The Energy-related Products (ErP) Directive mandates the use of energy-efficient appliances, such as A-rated fridges, freezers, and ovens.
Water Supply
The Water Supply (Water Fittings) Regulations 1999 ensure the proper installation of water supply systems, and safeguards against contamination and inefficient use of water. Kitchens should have an isolating valve fitted to the cold water supply for maintenance and emergencies.
Accessibility
Lastly, if you're designing a kitchen for someone with mobility issues, consider the Equality Act 2010, which outlines provisions for disabled access. Designing an inclusive kitchen involves considering aspects like the height of worktops and the accessibility of appliances.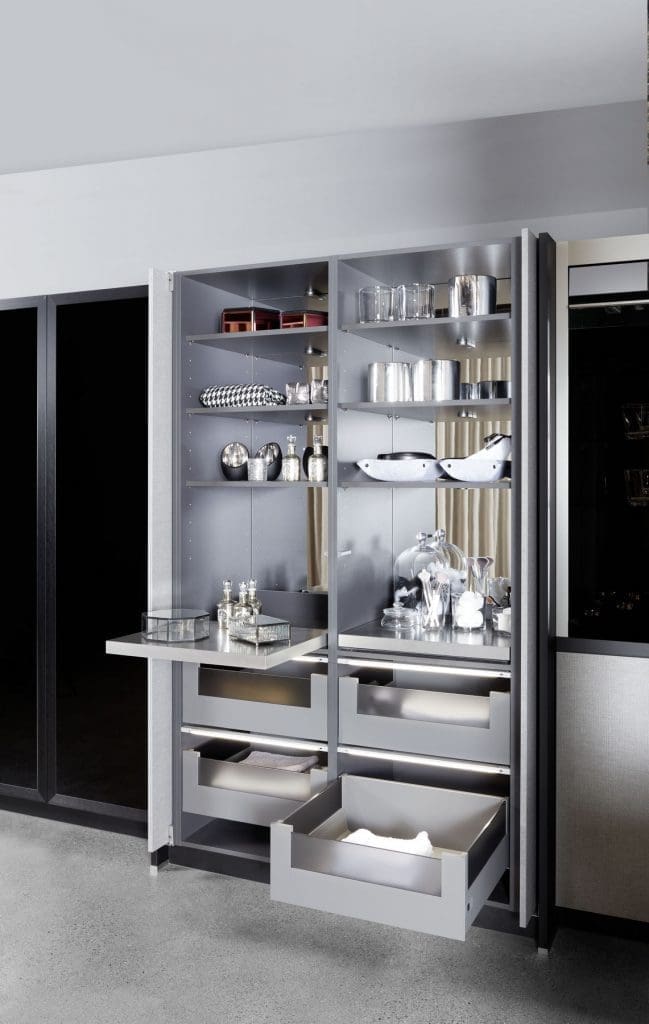 Talk to An Expert in UK Kitchen Regulations
In conclusion, while the UK kitchen regulations may seem complex, they are in place to ensure your kitchen is a safe, efficient, and comfortable space, and with a little time and effort, it's certainly possible to understand and meet them. Whether you're planning a complete kitchen renovation or making small changes, understanding UK kitchen regulations can help you create a kitchen that's not only beautiful but also compliant. When in doubt, it's always wise to consult a professional Kitchen Expert to ensure your kitchen meets the standards set by UK law.