Want to Know The Top Timeless Kitchen Trends?! 
With many new kitchen design 2023 trends emerging, it can sometimes be hard to know which will be short-lived and which ones have the most staying power. Most homeowners seek timeless kitchen trends to achieve a kitchen that will never go out of style. If you're someone who wants to stay on trend without having to redo your kitchen every few years as trends change, we've got you covered! Here you'll discover the top timeless kitchen trends, ensuring a stylish kitchen you'll love for many long years ahead!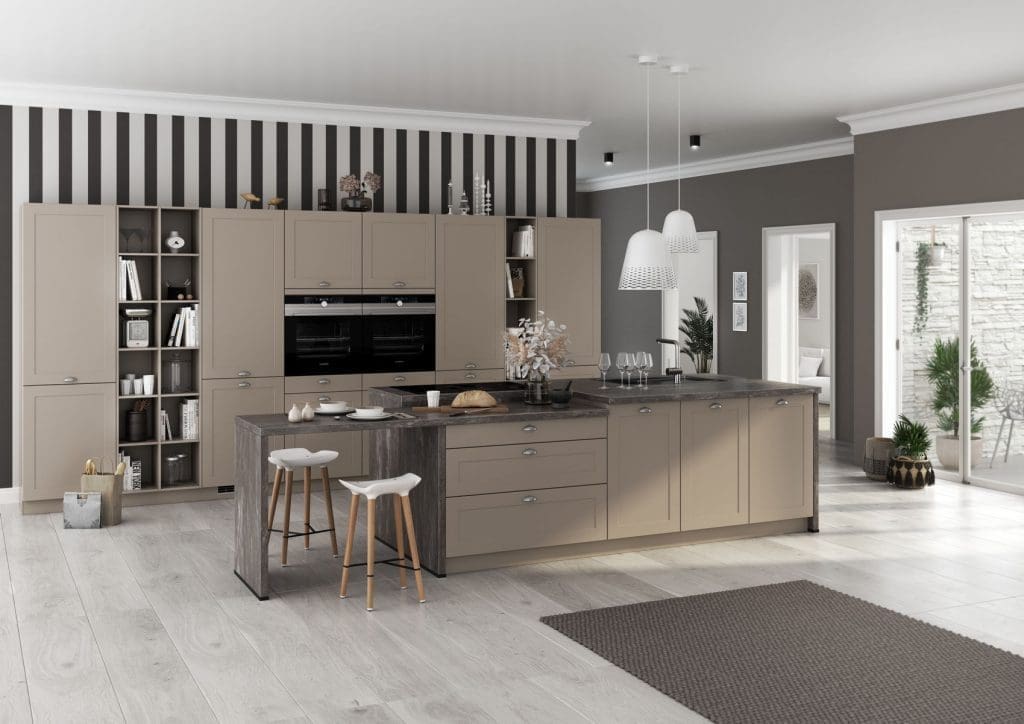 Neutral Kitchen Colours
One way to achieve a timeless kitchen style is to use a neutral colour scheme. Though some bolder colours such as Ocean Blue are on the rise and make for a beautiful kitchen aesthetic, it's wise to approach with caution or else make use of such colours sparingly. Bold tones can look great in a kitchen but they are always more likely to go out of style sooner compared with neutral tones, and as newer colours emerge. Neutral tones are easy to work and have proven themselves to be a timeless kitchen trend! For a lasting kitchen look, opt for colours like black, white, grey or beige as well as Earthy neutrals, and warm wood tones.   
Warm White Kitchen Tones
White is a timeless kitchen colour that will always have a place in kitchen design. If you want to use white in your kitchen it's a good idea to go for warmer white tones. Though white has been popular for many years, a clinical all-white kitchen is definitely on its way out so for a timeless kitchen, you'll want to move away from cool tones. Warmer off-whites, such as cream or cashmere, are here to stay, creating an all-white kitchen with a warm, modern and inviting atmosphere.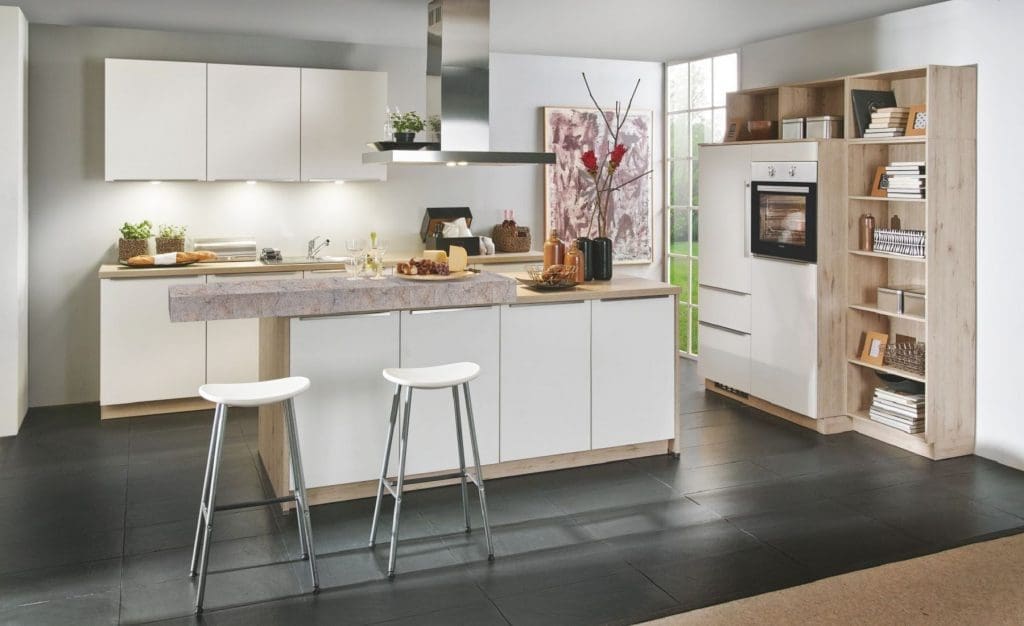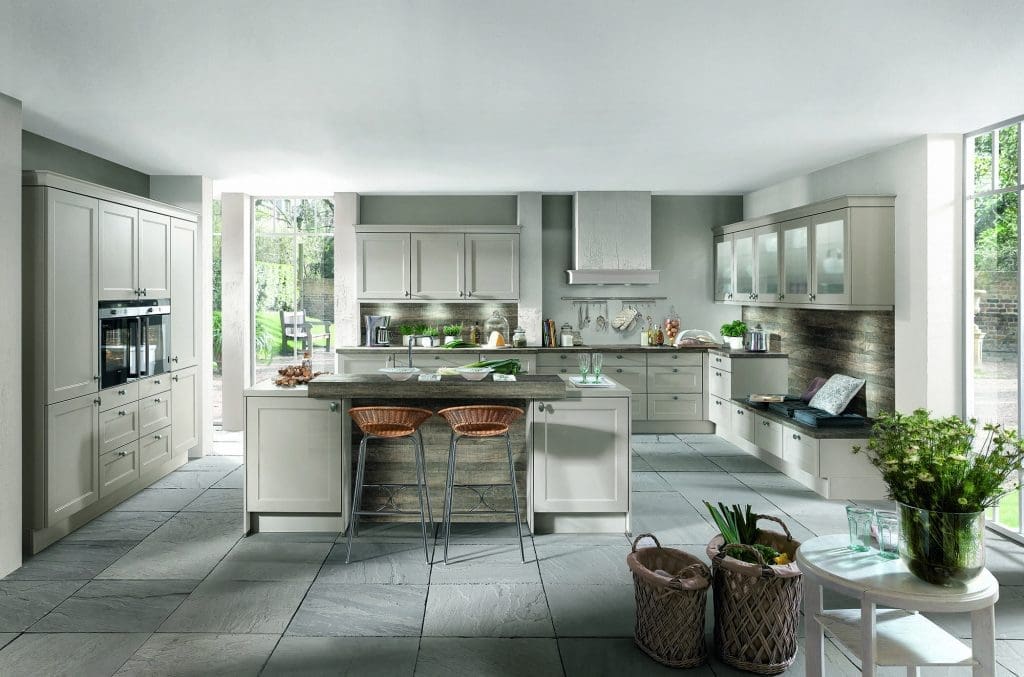 Shaker Kitchen Cabinets
Another timeless kitchen trend to consider for your kitchen is the enduring Shaker kitchen style. This traditional kitchen style has been used consistently for many years, and with good reason! The panelled cabinets provide a timeless kitchen look that can be adapted to complement most colour schemes and designs. Shaker cabinets can enhance an old-school aesthetic, but also look great in a more contemporary kitchen when paired with sleek surfaces and modern accents. This style has always had a strong visual appeal and will likely remain a lasting kitchen trend for many years to come!
Kitchen islands and Peninsulas
Kitchen islands and peninsulas have become extremely prevalent in modern kitchen design, proving a lasting kitchen trend. Multi-purpose kitchen islands are beloved due to their functionality and ability to enhance almost any kitchen space. With additional storage and worktop advantages, they can be a great help in terms of efficiency and improving a kitchen's workflow. Kitchen islands have also become a lasting kitchen trend due to their versatility – you can convert your island or peninsula into a breakfast bar, an area to entertain guests, or simply a space in which to relax.
Due to their many benefits and aesthetic appeal, kitchen islands solidified their place as a timeless kitchen trend that's here to stay.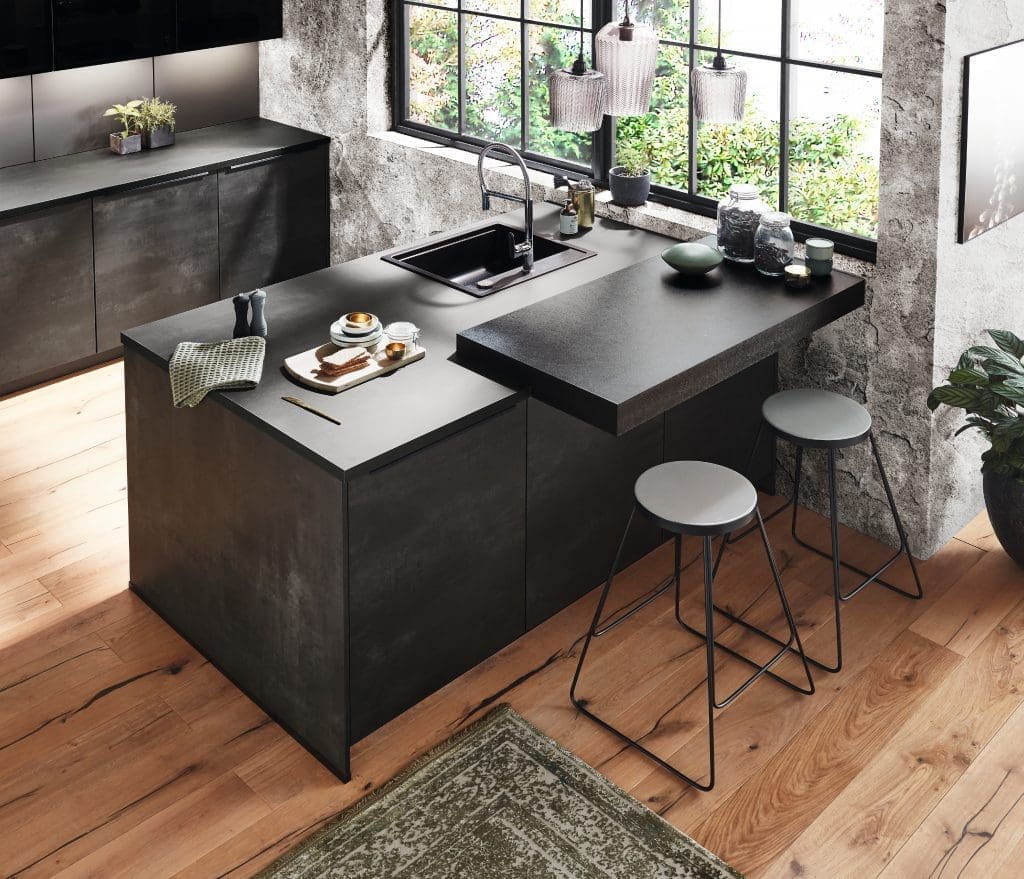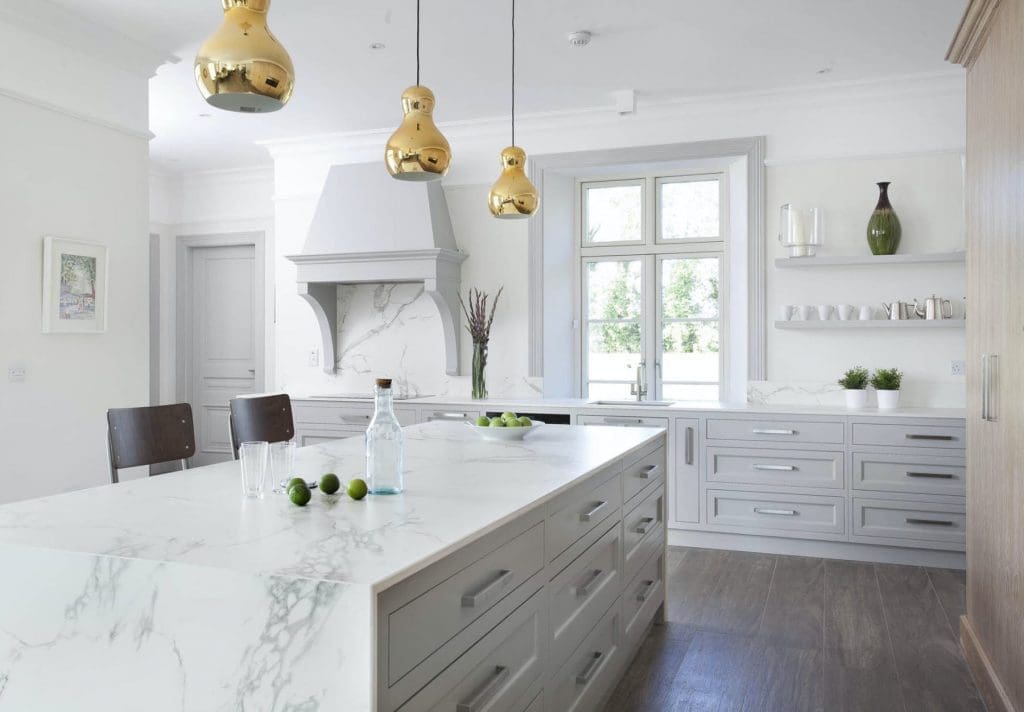 Quartz and Marble Kitchen Worksurface
When it comes to kitchen work surfaces that last, you'll want to consider durability as well as outward appearance. Where granite was once the pinnacle of kitchen worktops, instead, materials like quartz and sintered stone are proving a timeless, less costly and much more versatile kitchen worktop trend. Both stone surfaces are extremely durable and long-lasting, and their sleek surfaces are a far more stylish option for modern kitchens. Incorporating a neutral-coloured quartz or sintered stone worktop will ensure that your kitchen remains timeless as well as practical too.  
Integrated Kitchen Appliances
A long-standing kitchen trend that's here to stay is integrated kitchen appliances which are hidden from plain sight. A truly timeless kitchen should let the design be the focus, but bulky appliances on show can often interrupt or contrast a kitchen's style. Popular kitchen trends in 2023 indicate an increase in clever storage solutions, and this includes storage for appliances. Tambour units, pocket doors, pantry units and appliance garages are a great way to ensure that appliances remain within reach, yet out of sight when not in use. This way, they don't clutter worktops, and neither do they detract from the timeless kitchen style you're trying to create!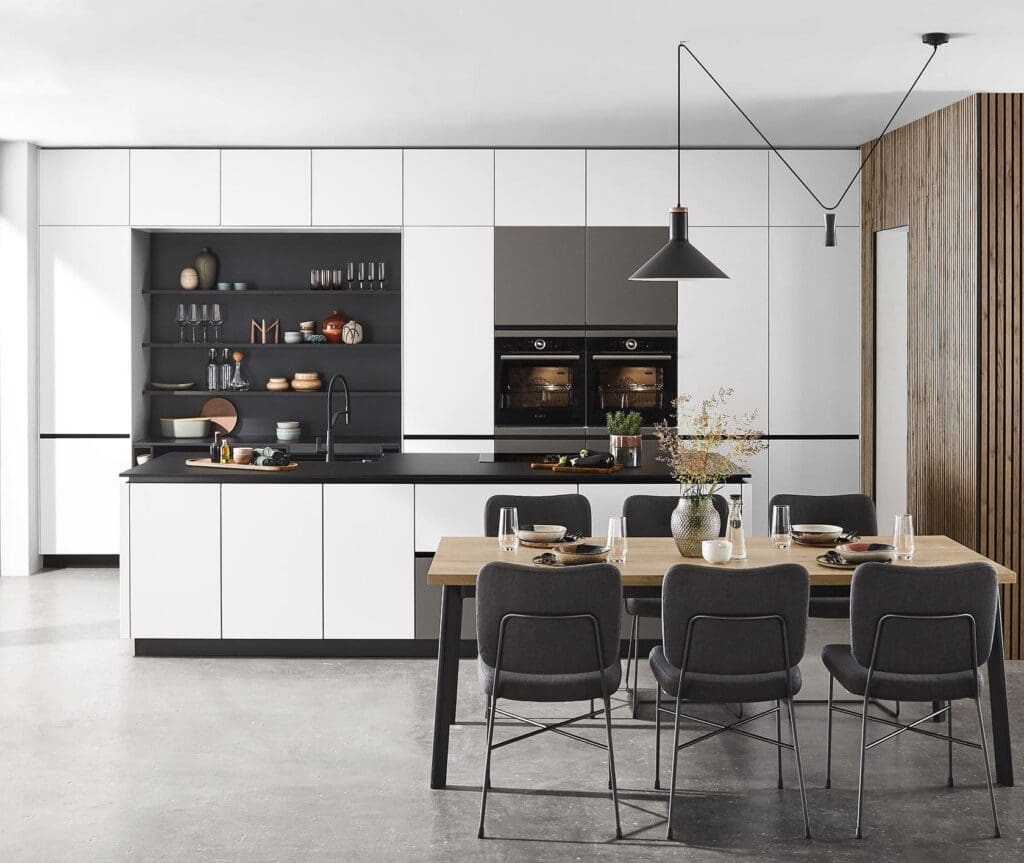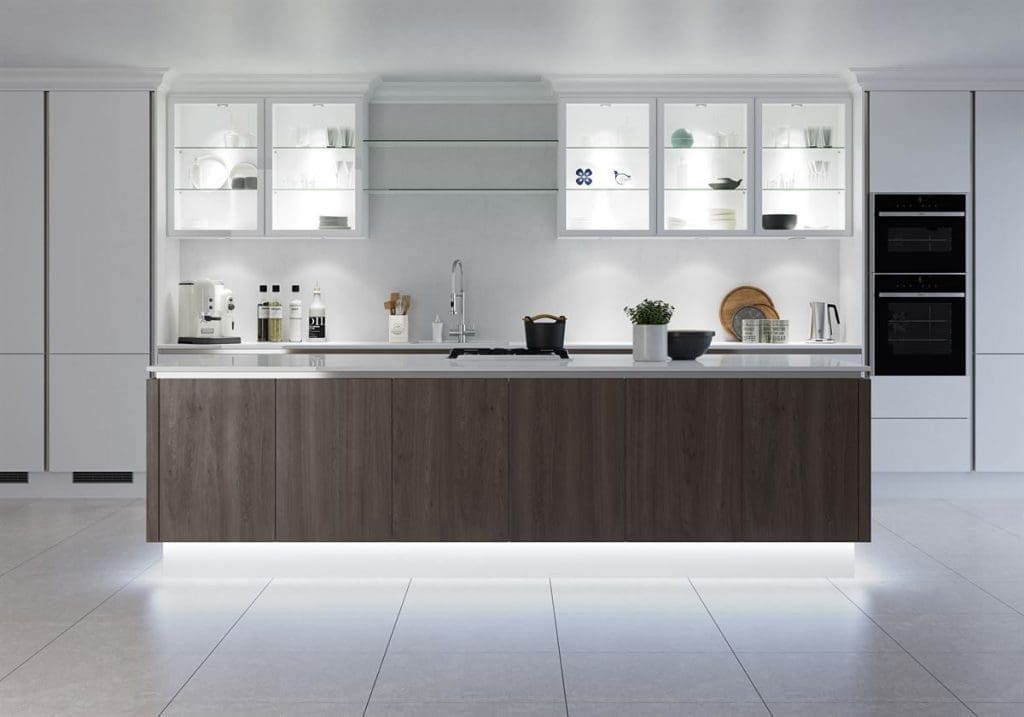 Practical Kitchen Lighting
Another way to achieve a long-lasting fashionable kitchen is to give due attention to the lighting. If possible, try to include different types of lighting for different purposes in order to create a timeless kitchen design. It's important to have task lighting for when you're preparing food, such as under-cabinet lighting or pendants hanging from the ceiling. However, you should also include more atmospheric lighting, which can be warmer and softer than your task lighting. With different types of lighting you'll always see what you're doing in the kitchen, but also have the option of soft lighting for when you're simply relaxing or entertaining guests. Practical lighting has become a kitchen must-have and a timeless kitchen trend.
Natural Kitchen Materials
When it comes to the materials you should choose for a lasting kitchen design, it's always a good idea to go with natural materials like wood or stone. Popular kitchen trends in 2023 indicate a return to nature within the kitchen, and this preference for natural materials shows no signs of disappearing any time soon. Hardwood remains the most popular material for kitchen cabinets, and it will provide you with a durable and reliable kitchen for years to come; Include natural materials in your kitchen to create a timeless kitchen style!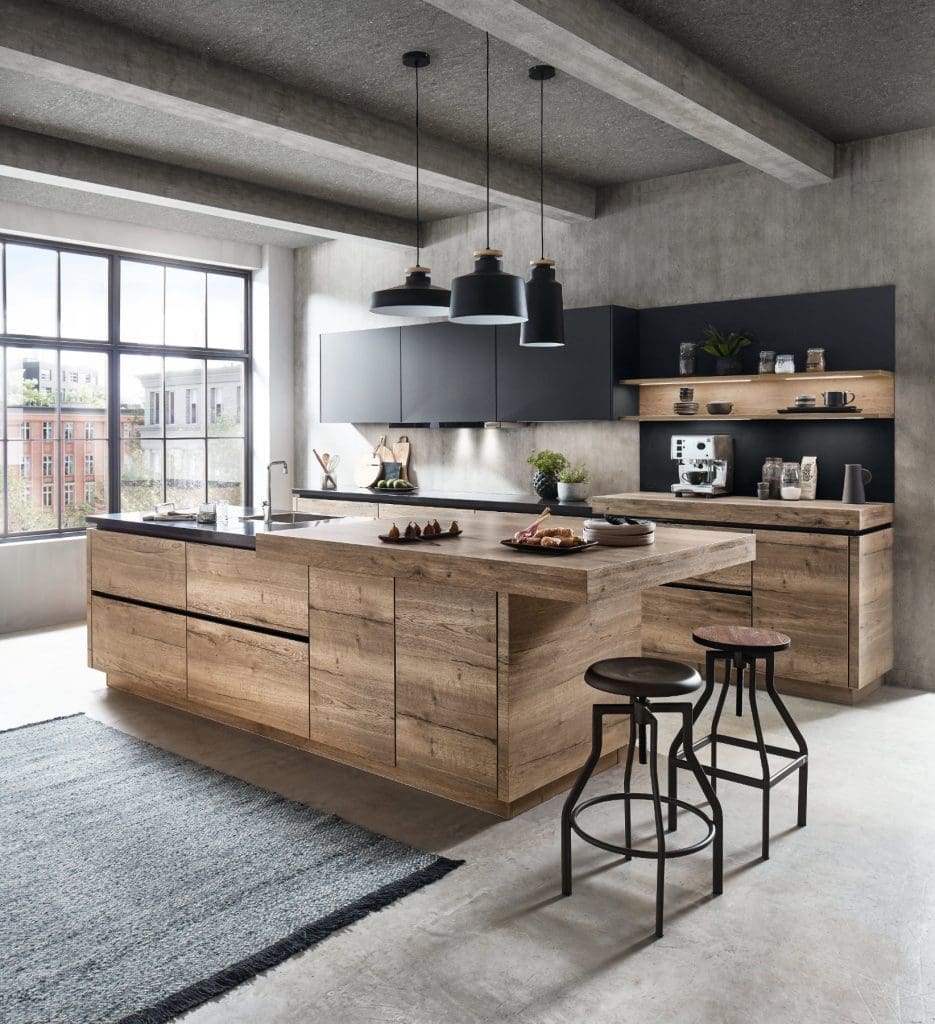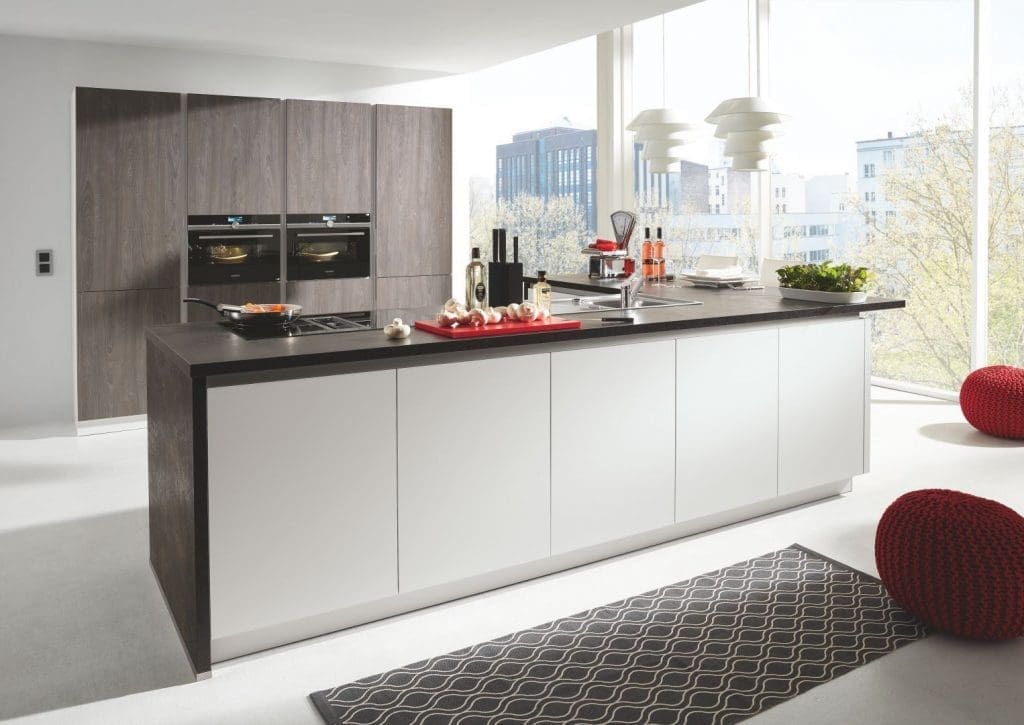 Achieve Your Own Timeless Kitchen Look
Implement any of the above kitchen trends and you're likely to achieve a timeless and lasting kitchen design! Many trends such as bold colour patterns might be 'of the moment,' but are usually best avoided if you want to create a long-lasting kitchen. Instead, opt for styles and designs with a proven track record for standing the test of time. For help in creating your perfect kitchen look designed around you and your available space contact your nearest Kitchen Expert today.